Second take: To what extent is 'cancel culture' productive in celebrity discourse?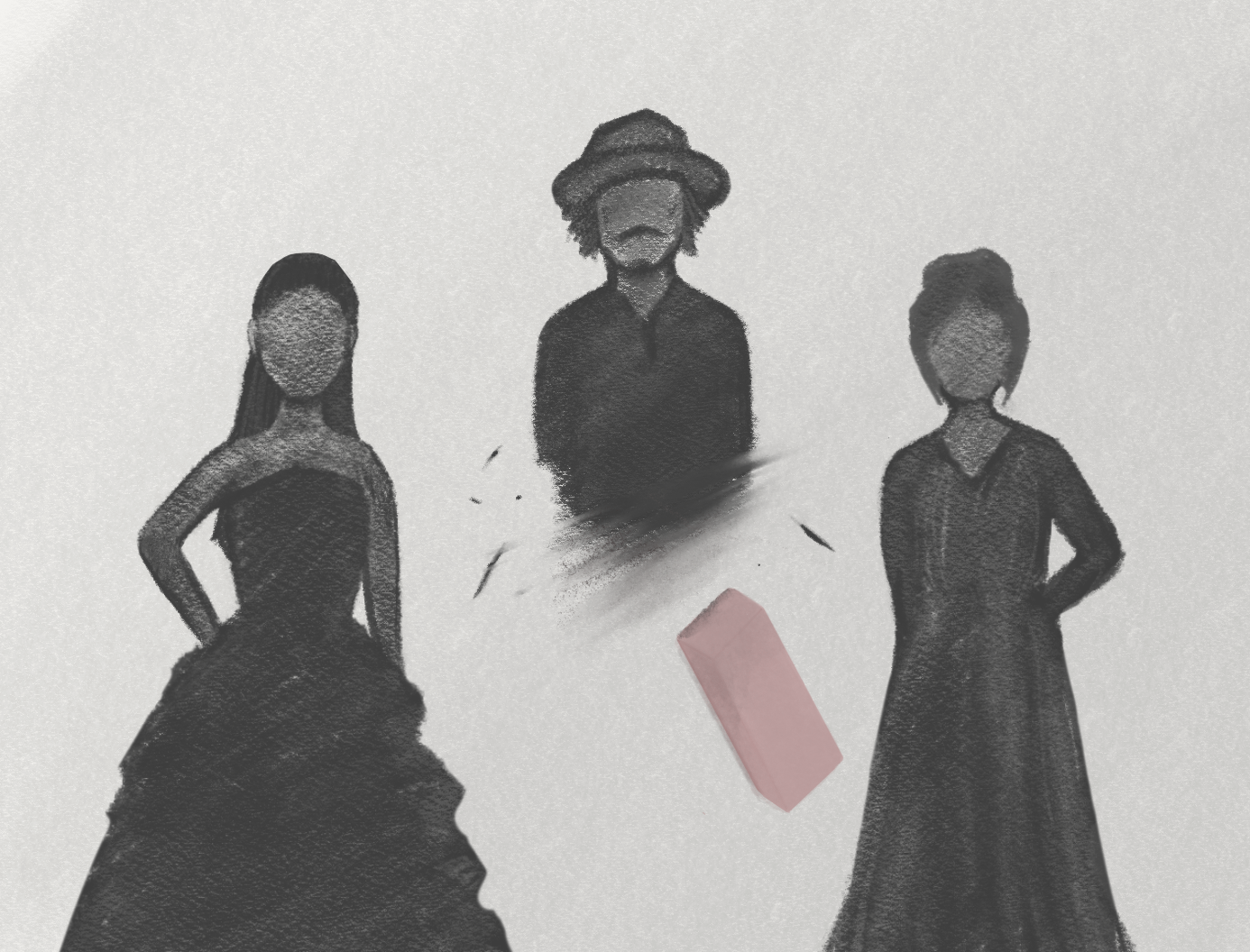 (By Ashley Ko/Illustrations Director)
This post was updated Aug. 27 at 11:11 p.m.
Two wrongs don't make a right – but the cancellation of the wrongdoer could.
In recent years, society, particularly online, has taken an unprecedented approach to critiquing celebrities as a means to hold them accountable for perceived offenses. A public figure's beauty brand is boycotted after she makes a racist or sexist remark in an interview, while another is removed from his latest movie following rumors of allegations of abuse from his ex-wife. Known as "cancel culture," the phenomenon has become pervasive in Hollywood.
Understandably, the internet wants, and perhaps even expects, the famous to maintain integrity – and to do so, there needs to be a standard to ensure celebrities deserve to keep their fame. After all, problematic actions deserve to be called out and, more importantly, addressed. However, as this phenomenon of ostracizing or shunning individuals gains traction, the seedy underbelly of finding sadistic joy in a stranger's downfall while leaving them no room for growth needs to also be acknowledged.
[Related: Second Take: Fans have the ability to hold artists accountable and should do so more frequently]
Just this past month, the musician Lizzo, popular for her messages promoting body positivity, became embroiled in a lawsuit with three former dancers, who accused the rapper of fat-shaming and sexual harassment, among other misconduct, in the work environment. Through it all, users across a range of social media platforms pounced on the opportunity to share their thoughts about the "Good as Hell" singer, with an onslaught of comments disparaging Lizzo herself for her weight and figure.
Regardless of the eventual outcome of the case, the brutal cyberbullying Lizzo faced indicates the increasingly cold-hearted manner with which society treats those in the limelight. Across TikTok, Instagram and Twitter, communities ridiculed the pop star in an abhorrent and almost inhumane manner, yet most of the commentary had little to do with Lizzo's alleged problematic behavior. For them, it isn't about accountability: Instead, it's about jumping on the bandwagon – hating on whoever is the latest to be "canceled" in the entertainment industry.
Very often, cancellation plays out in the court of popular opinion, with uninvolved parties using "he-said, she-said" tactics to point fingers and assign blame. A quintessential example of how unproductive this culture can be, during the series of trials between "Pirates of the Caribbean" actor Johnny Depp and "Aquaman" actress Amber Heard, the masses first appeared to side with Heard, who claimed Depp had engaged in a pattern of sexual and domestic violence toward her throughout their marriage. Depp later sued his ex-wife for defamation, causing the public to seemingly swing over to his corner – many of whom did so simply because they found him attractive.
This tendency to switch loyalties, and to determine who to "cancel," on a whim holds deep-seated roots in how people can, with disconcerting moral certainty, simplify otherwise complex controversies. The extensive drama surrounding A-listers Selena Gomez and Hailey Bieber, in which Bieber allegedly mocked her husband's ex-girlfriend Gomez over a FaceTime call, spiraled into the former being categorically deified and the latter vilified in their interactions. No matter what she did – present or past – Bieber's every deed was painted to be a transgression against Gomez.
Depending on the celebrities involved, the standards in place that warrant cancellation can seemingly be different. Makeup YouTubers Laura Lee and Jeffree Star, both of whom were called out for a history of racist tweets, were penalized to different extents for the same misdeeds. In fact, women, and especially those of color, are more prone to being "canceled" than other people. For instance, when professional basketball player Tristan Thompson cheated on Khloé Kardashian with the Kardashians' close family friend Jordyn Woods, he received minimal backlash compared to her.
[Related: Second Take: Parasocial relationships rising, fueled by unhealthy celebrity obsessions]
Of course, withdrawing support from figures to discourage toxic and inappropriate behavior does inspire positive change when it is well-intentioned and meaningful. Over five years ago, influencer and professional boxer Logan Paul became entangled in a reputation-destroying scandal after creating a culturally insensitive video in a forest in Japan but has since, according to some, shown maturity by educating himself on the topic and donating to charities. Fans of celebrities often hope that by pointing out mistakes and allowing them the opportunity to grow from them, they have done a service to the community by pursuing social change.
But at the end of the day, the idea of "canceling" very real lives, especially quickly and maliciously with a snap of a finger, erases the humanity of the famous. The term itself – "cancel culture" – condenses the experiences and entire existence of celebrities into something akin to asking for a refund on an accidentally-duplicated Amazon order. With little regard for truth or consequence, the concept may have become as ethically questionable as the wrongdoing it is meant to fix.
Perhaps the thirst to cancel for the sake of canceling may be quenchable yet.
Wang is the 2023-2024 Enterprise editor. Previously, she was the 2022-2023 Opinion editor, and prior to that, an assistant Opinion editor. She is an Arts reporter and also contributes to News, the Quad, Sports, Photo and Video.
Wang is the 2023-2024 Enterprise editor. Previously, she was the 2022-2023 Opinion editor, and prior to that, an assistant Opinion editor. She is an Arts reporter and also contributes to News, the Quad, Sports, Photo and Video.