Panel discusses future of the UC's decision to hire students without legal status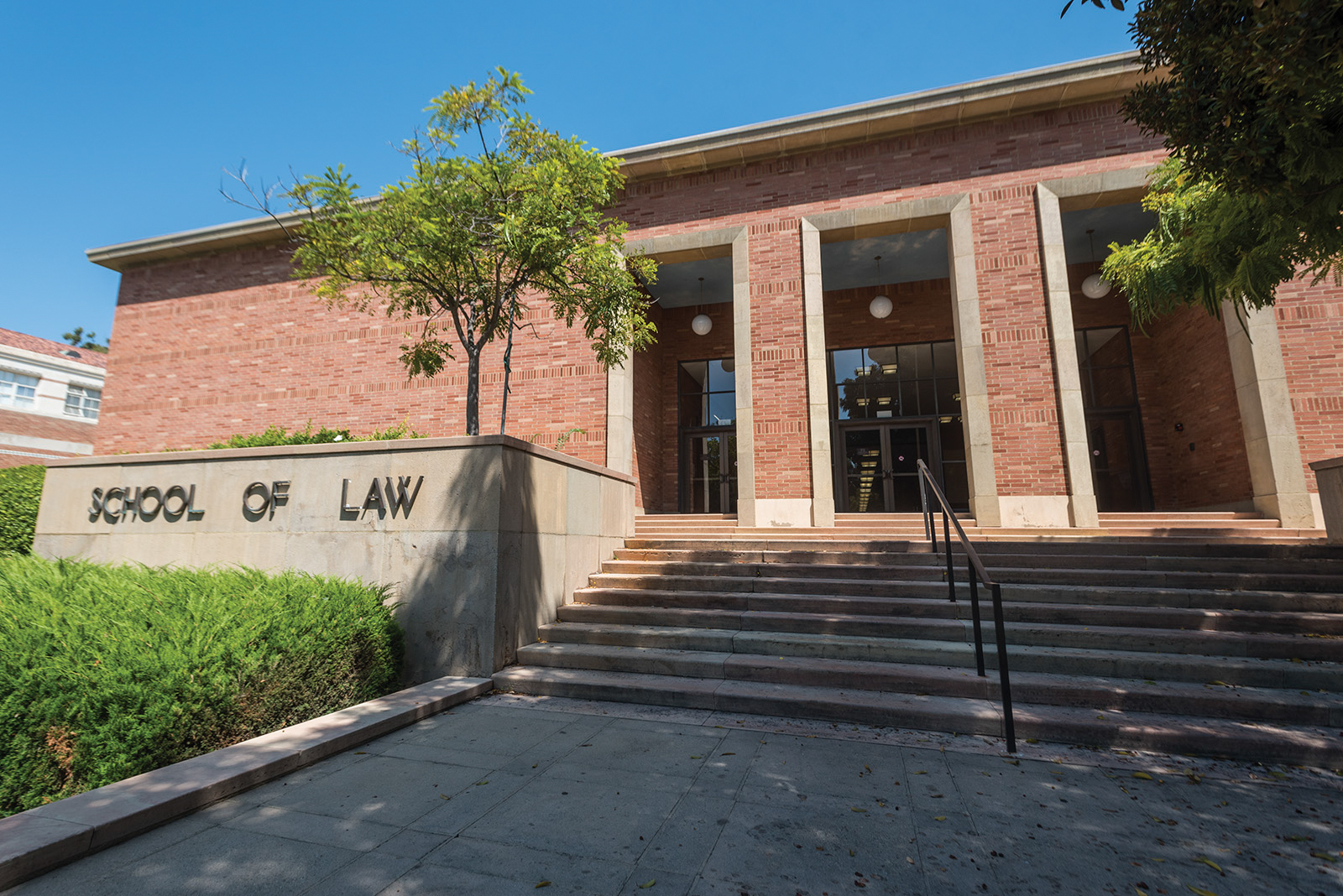 The UCLA School of Law is pictured. Student leadership and the UC Board of Regents hosted a panel to discuss the future of university employment for students without legal status. (Daily Bruin file photo)
Student leadership and members of the UC Board of Regents held a discussion panel Tuesday to discuss the future implementation of university employment for students without legal status.
Opportunity for All — a coalition between the Undocumented Student-led Network, the Center of Immigration Law and Policy at the UCLA School of Law and the UCLA Labor Center that advocates for equitable access to employment for students without legal documentation — hosted a summit to celebrate the UC Regents' decision to remove hiring restrictions for students without legal status in May. At the summit, UC Regent Jose Hernandez, Student Regent Merhawi Tesfai and Student Regent Designate Josiah Beharry discussed their roles in implementing future employment policy.
[Related: Student rally calls for UC to hire students without legal status, fair union wages]
During the discussion panel, Hernandez said he and Beharry drafted a policy to carry out Opportunity for All's campaign goal. He added that he hopes to serve on the committee that will oversee the implementation of this policy to ensure that it meets the needs of the students it will impact.
"The way I see our role, not just mine, but also Merhawi, Josiah, Regent John Perez and others, is to serve on the committee that will oversee the implementation of this plan as we designed it," Hernandez said.
Beharry, a UC Merced graduate student in interdisciplinary humanities, said people without legal status have been deterred from attending university because of the high cost and a lack of opportunities following graduation.
In a study from August 2020, the National Immigration Law Center estimated that less than 10% of individuals without legal status pursued higher education.
Beharry added that granting opportunities to work upholds the UC's commitment to diversity and inclusion by giving students without legal status a larger presence in the system.
"The UC has always been striving to be that beacon of light for other universities across the country," Beharry said. "Creating this opportunity is really impactful not only for our students, but for everybody to look to us on how they can treat their undocumented students."
Tesfai, a UCLA graduate student in social welfare, said the regents plan to have a policy prepared for implementation in November to avoid uncertainty among students.
Ahilan Arulanantham, faculty co-director of CILP, said the legal strategy of the Opportunity for All campaign was to closely research federal law — such as the Immigration Reform and Control Act of 1986 — to understand how the UC could legally allow work authorization for students without legal status on a state level.
"One of the things we noticed was that the IRCA did not clearly authorize extended prohibition on hiring undocumented people to state governments," Arulanantham said.
Hiroshi Motomura, faculty co-director of CILP, added that it is unlikely the federal government will interfere with the decision to hire workers without legal status because of the congressional deadlock on immigration issues.
Motomura also said that while other employment is not guaranteed, the high number of jobs in higher education could become an important sector for graduates without legal status.
Alma Esperanza Villa Loma, a UC Santa Cruz graduate student in sociology without legal status, said that even though they earned their degree in urban and regional planning at UCLA, their legal status stopped them from getting work during the pandemic.
"Not having an opportunity to work in my field, and then seeing the people facing evictions, as an (urban) planner, my heart broke," they said.
However, Loma said the success of the campaign has given them confidence that they will be able to pursue employment as a professor. They added that they hope the UC president and regents will use this campaign as precedent to establish further programs to hire workers without legal status.
Arulanantham said other universities have expressed interest in the legal theory that Opportunity for All used, adding that the California State University system had seen rising interest in a similar program.
Hernandez also said he believes any law-abiding individual living in the U.S. is entitled to employment and eventually citizenship.
"My goal is that we give every student the same opportunity to get an education and to get work experience on the student campuses so that there are no disparities among students," he said.