The 'Ahorita!' gallery, featuring five alumni artists, reflects present life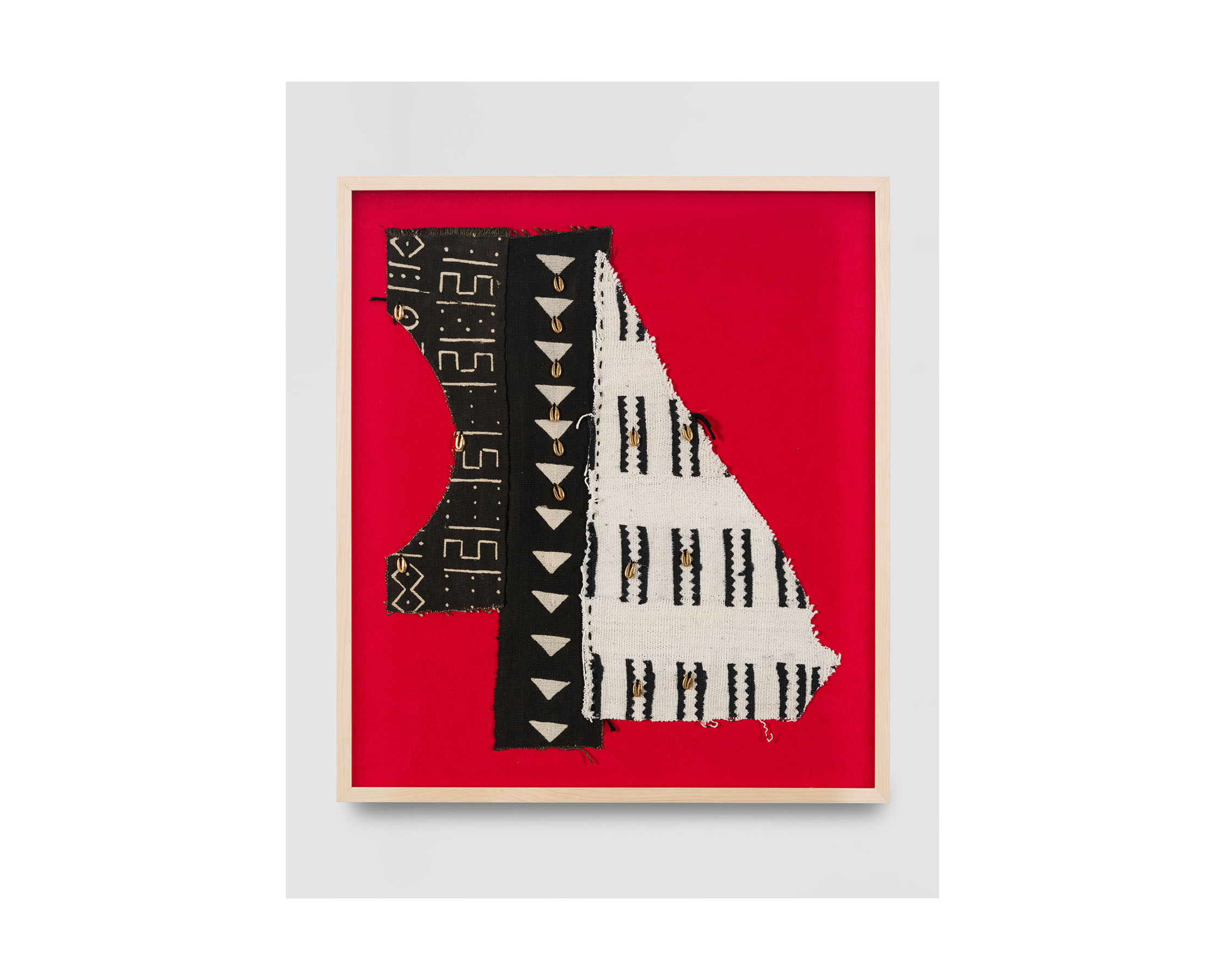 Hand-stitched, black and white mudcloth with 15 gold-plated cowrie shells is contrasted by a bright red background. Alumnus and co-founder of the Black Lives Matter movement, Patrisse Cullors' "Expansion" is on display alongside the artworks of more than 40 female and non-binary artists in the "Ahorita!" group exhibition. (Photo by Yubo Dong, Courtesy of Charlie James Gallery)
"Ahorita!"
Curated by Ever Velasquez
Charlie James Gallery
July 8 to Sept. 2
This post was updated Aug. 20 at 5:22 p.m.
Alumni artists are driving audience members to act "Ahorita!"
The Artforum Critics' Pick exhibit, comprised of 44 women and nonbinary artists in Los Angeles, opened in the Charlie James Gallery on July 8 and will be on display until Sept. 2. Curator Ever Velasquez's gallery gave artists the opportunity to present pieces that answered the declaration of the Spanish word "Ahorita!," which translates to "right now," leaving artists to ponder the urgent issues of the world and what they would like to call to action. This collection of creators includes five alumni – Jackie Amézquita, Linda Arreola, Christina Fernandez, Patrisse Cullors and Shizu Saldamando – who all have distinct styles and interpretations. Reflecting on the abundant representation of women in this gallery, Arreola said she wanted to be a part of it to create a community with her fellow artists.
"It (being in the gallery) is a communal concept that I think is important," Arreola said. "When you are living in LA, you should know what's going on in all the communities and different, diverse landscapes that we live in."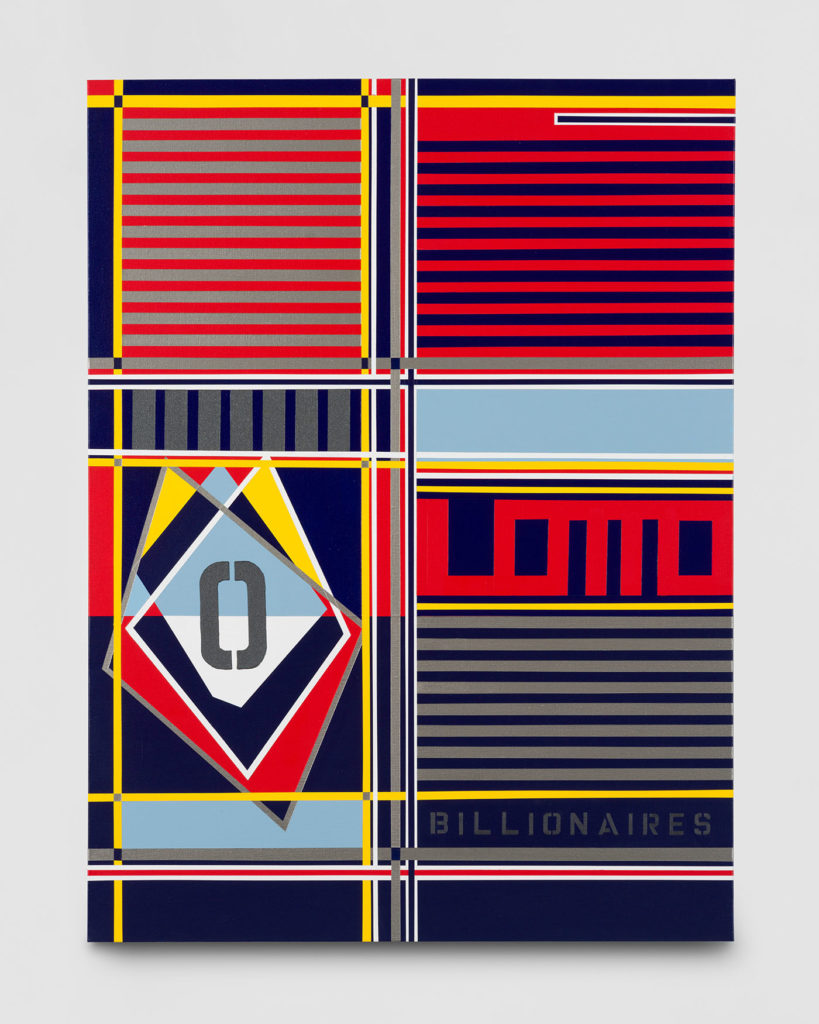 In her painting, Arreola said she designed geometric abstractions above the words "Lotto Billionaires" to show how the economic system in the United States is built to structurally support the impoverished community's dreams of winning the lottery. An architecture alumnus, Arreola said she accredits her style and drawing ability to her courses at UCLA. Consistently sticking to her primary color palette and structural line work, Arreola said she hopes to draw attention to how the words become part of the line structure, pushing people to question the reality of the American dream for the unhoused and poverty-stricken.
"If you're content and happy with what you're doing in your life, a lotto ticket isn't that big of a deal," Arreola said. "But if you are not content and you're struggling and you're dissatisfied, it becomes very important and a very easy way to escape the humdrum of life."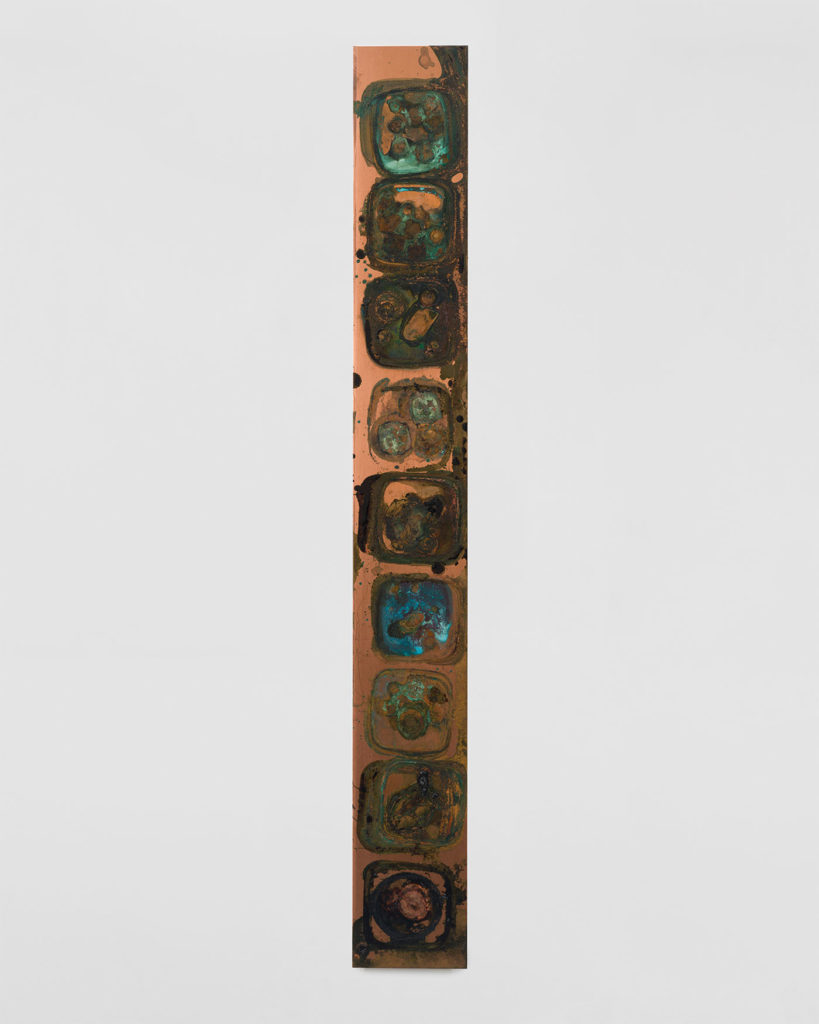 New genres alumnus Jackie Amézquita said her piece "Plump Fruit" was inspired by the ingredients that make up pico de gallo, a Latin American dish made from tomato, lemon, jalapeño pepper, onion and salt. Working with organic materials, Amézquita said she let tomatoes decompose on copper plates and installed straw tunnels that branched from container to container. As the remainder of the tomatoes continued to decompose, maggots and bugs rose out from the food and moved their population from container to container, she said.
[Related: MFA student Jackie Amézquita's mixed media art sprouts ideas of regeneration]
An immigrant from Guatemala, Amézquita said this symbolizes how rebirth in the United States is possible, even after trauma. Over time, the copper interacted with the environment's chemicals, she said, creating a color change from metallic bronze to fluorescent blue-green. This artistic science brings about an understanding that Los Angeles, like the copper, serves as a place of metamorphosis, Amézquita said.
"It's this cross-pollination," Amézquita said. "Just how it's happening in the work, it's happening in our lives right now and specifically in Los Angeles, … Los Angeles is another landscape that is offering them (immigrants with asylum) a new life."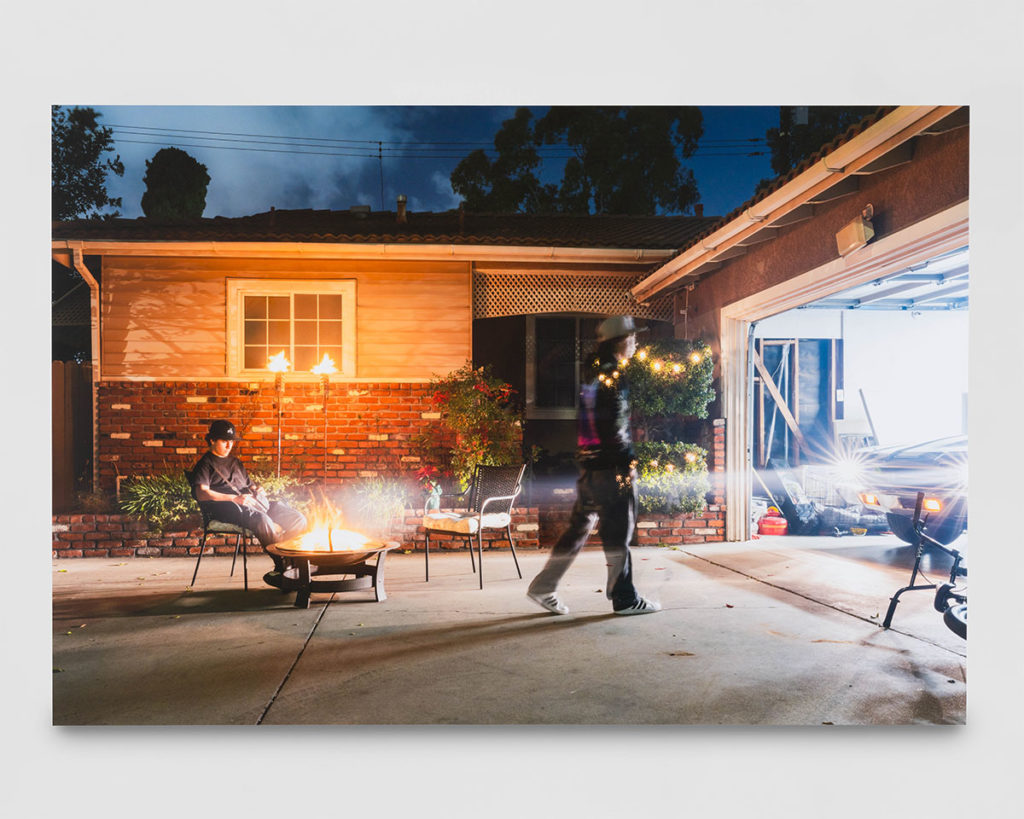 Christina Fernandez, a Mexican American photographer, said she focused the theme of "Ahorita!" internally. She said she has always kept her art close to her own life, outlining how she explored political themes and LA in her youth and has centered her recent work around her home life since becoming a mother.
[Related: Susan Aparicio's 'Stellar Remnants' showcases a cosmic display of love and loss]
The photograph she submitted to the gallery, "Suburban Nightscapes #1 (Max and Diego)," shows her son and his childhood friend, she said. The blur motion used in the piece is meant to show time passing since Fernandez's son is now 18 years old and will soon leave the house, she said. As art usually displays culture in urban settings, Fernandez said she hopes her work is a representation of Mexican culture in the suburbs and encourages people to reassess their value on community.
"It (neighborhood relationships) is pretty important because Los Angeles can be very fractured," Fernandez said. "People moving in, moving out, moving away, coming in and going. It's a little bit of a lost art."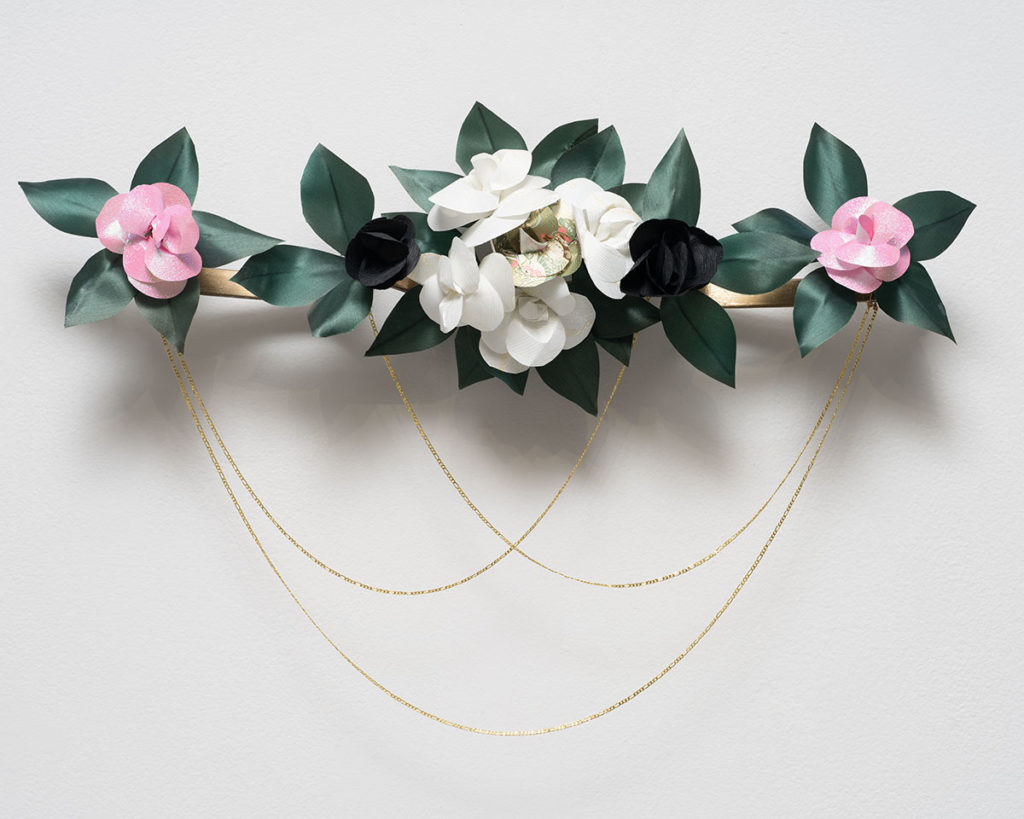 During the opening reception, Amézquita said many people filled the space, explaining that she encountered UCLA faculty and artists she has worked with in the past. The diverse and expansive collection of work is a direct reflection of the artists themselves, she added, encouraging UCLA students to witness the gallery's exploration of pressing matters and how to create art from and about them.
"All the work in this space is very powerful," Amézquita said. "There's a diversity of stories in the show that need to be seen."