UCLA alumnus strives to help others feel seen, represented through social media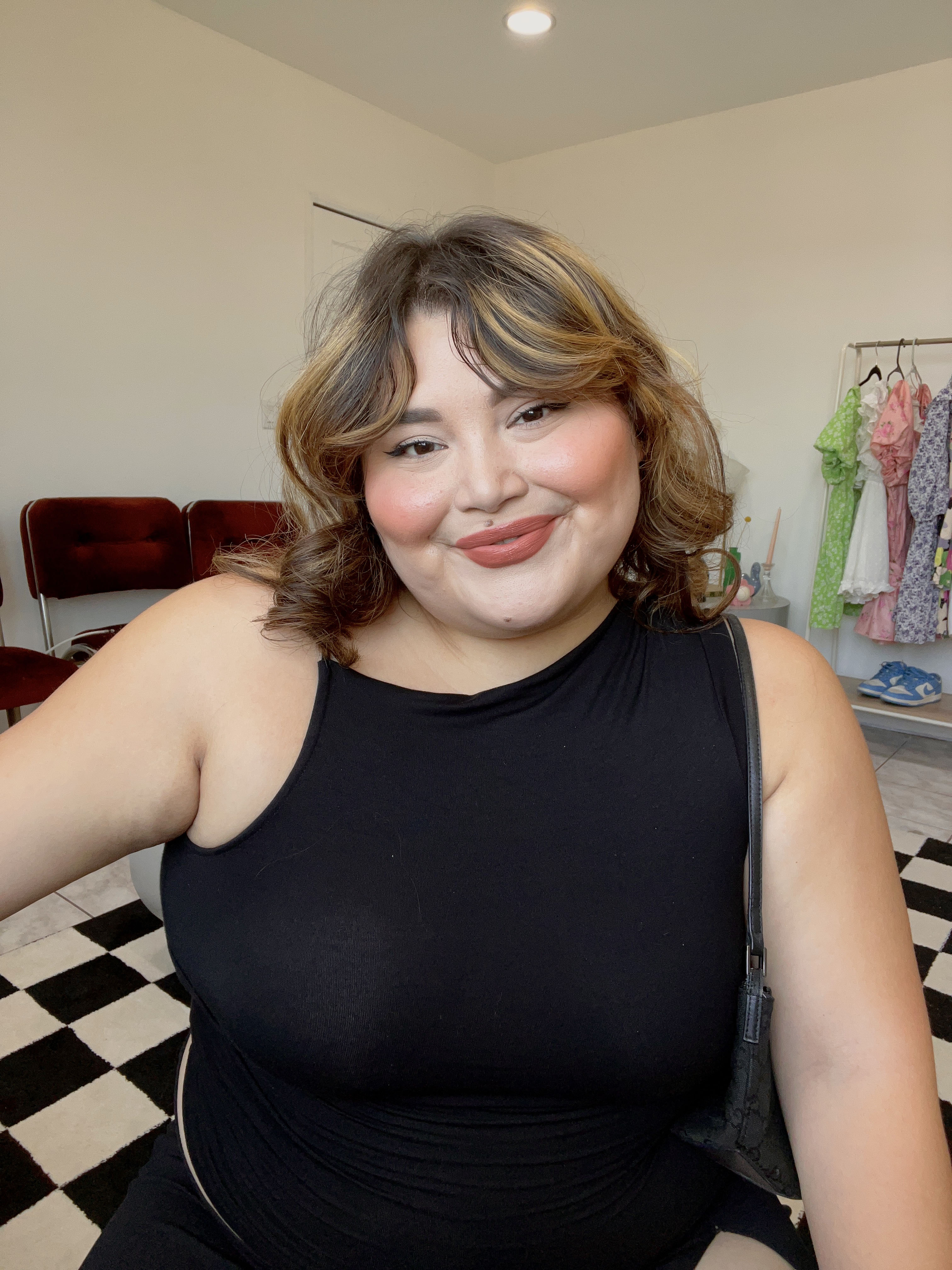 Gomez smiles for the camera. The alumnus runs the YouTube channels "KarinaGomez" and "livingaskarina."(Courtesy of Karina Gomez)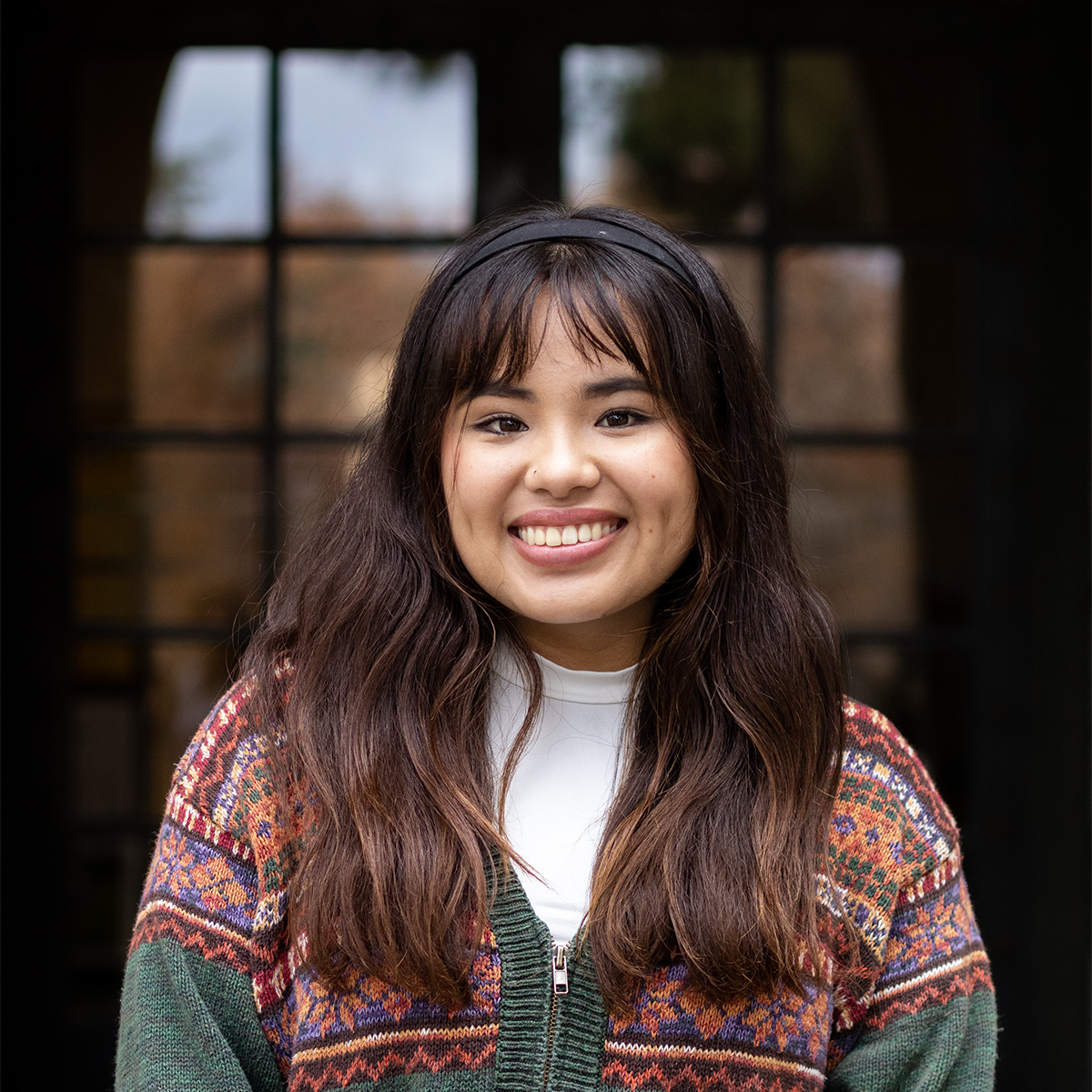 This post was updated July 30 at 4:58 p.m.
As a channel of evolution, Karina Gomez is living to bring representation to YouTube.
The alumnus said she began her journey on the social media platform by posting miscellaneous videos including piano covers and beauty content on KarinaGomez and livingaskarina as a creative hobby to supplement her studies. When she transferred to UCLA from community college, she decided to use her channel to highlight the transfer experience and offer information that was not accessible to her during her own transfer process, she said.
"Everyone should have an equal playing field," Gomez said. "There's so much opportunity out there. Now for some reason, it's not always given to everyone."
After graduating, her content shifted to sustainable fashion, Gomez said, with an emphasis on thrifting vlogs and outfit idea videos. She said her passion for sustainability originally took place after watching "Blood of the Beasts," a 1949 French film describing the happenings inside of a butchery, in a documentary class at UCLA. Through its graphic details, the movie caused Gomez to become more mindful of the ethics of her food, prompting her to switch to a plant-based diet, she said.
This change and new awareness then manifested itself into a new avenue of her life, she said – clothing. Growing up, Gomez said she would buy clothes from thrift stores and flea markets because they were affordable. When she became vegan and conscious of the source of material items, she understood the value of shopping secondhand, she said, particularly in an era of fast fashion and rampant recycling of trends.
[Related: UCLA alumnus-founded brand provides affordable streetwear that reflects community]
In tandem with a sustainable mindset, Gomez said she also creates content to provide a visual aid for underrepresented body types. Series such as "is it an OUTFIT or is she just SKINNY?" and "Thrift With Me" involve Gomez trying on different pieces that might be otherwise difficult to envision on one's own body, she said. Similarly to her thrifting videos, she said she hopes to break the glamorization of the activity, as finding desirable items can take time and multiple trips, contrary to the one-stop hauls shown by different creators.
"There has to be this transparency regarding that because when it comes to relatability and experience, you don't want to have to lie to somebody about finding all these cool things," Gomez said. "It can be discouraging to someone who is new to the whole thrifting experience and is comparing themselves to that experience."
Gomez focuses on YouTube, but she has still created connections on other platforms, such as with fellow content creator Evelyn Esquivias on TikTok. Esquivias said the bond formed between her and Gomez not only grew from a mutual interest in thrifting but also through their Latina identities. Aligning with her online persona, Gomez has been a welcoming face among the fashion community, Esquivias said, providing support and a sense of inclusivity during their own thrift store excursions.
Having witnessed the growth of both Gomez and her channel, UCLA alumnus and Gomez's fiance Luis Brambila said he has been able to watch her discover her niche, whether it be sustainable fashion or being a transfer student at UCLA. The coverage of the various sectors of her life has allowed Gomez to build an audience across different interests that she aims to inspire through common experiences, he said.
"What I find so intriguing is the impact that she has on people," Brambila said. "Her content has evolved, but throughout, she's been trying to make a community for people, whatever content she might be doing."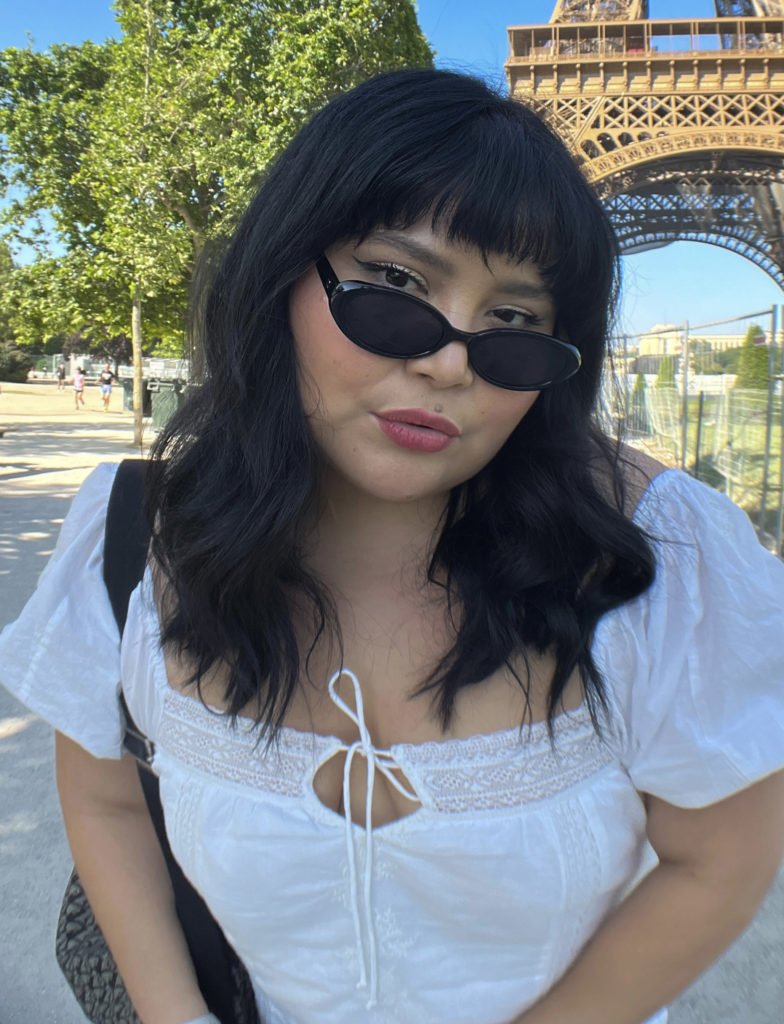 [Related: UCLA student shares personal health journey through social media]
Currently living in Paris, Gomez is in the midst of another shift, she said, centering her channel on a more personal level of being in a long-distance relationship, identity and the overall experience of traveling abroad. Despite this change, the integrity of her channel remains the same, to create a space for viewers to feel seen and represented, she said.
"I've always wanted to find someone that I can relate to," Gomez said. "For me at the time too, it was being a plus-sized creator, but also a Latin creator … I wanted to, in a way, represent that for myself, but people who do end up finding me, those are some of the reasons why they enjoy my content – it's because they relate to me in those aspects as well. … At the end of the day, that's what I hope for."
Email Sajor at [email protected] or tweet @TSajorDB.
Sajor is the 2022-2023 theater | film | television editor. She previously served as an Arts contributor from 2021-2022. She is a second-year communication student.
Sajor is the 2022-2023 theater | film | television editor. She previously served as an Arts contributor from 2021-2022. She is a second-year communication student.