In 'Baby Gay,' UCLA alumni portray a character's navigation of her queer identity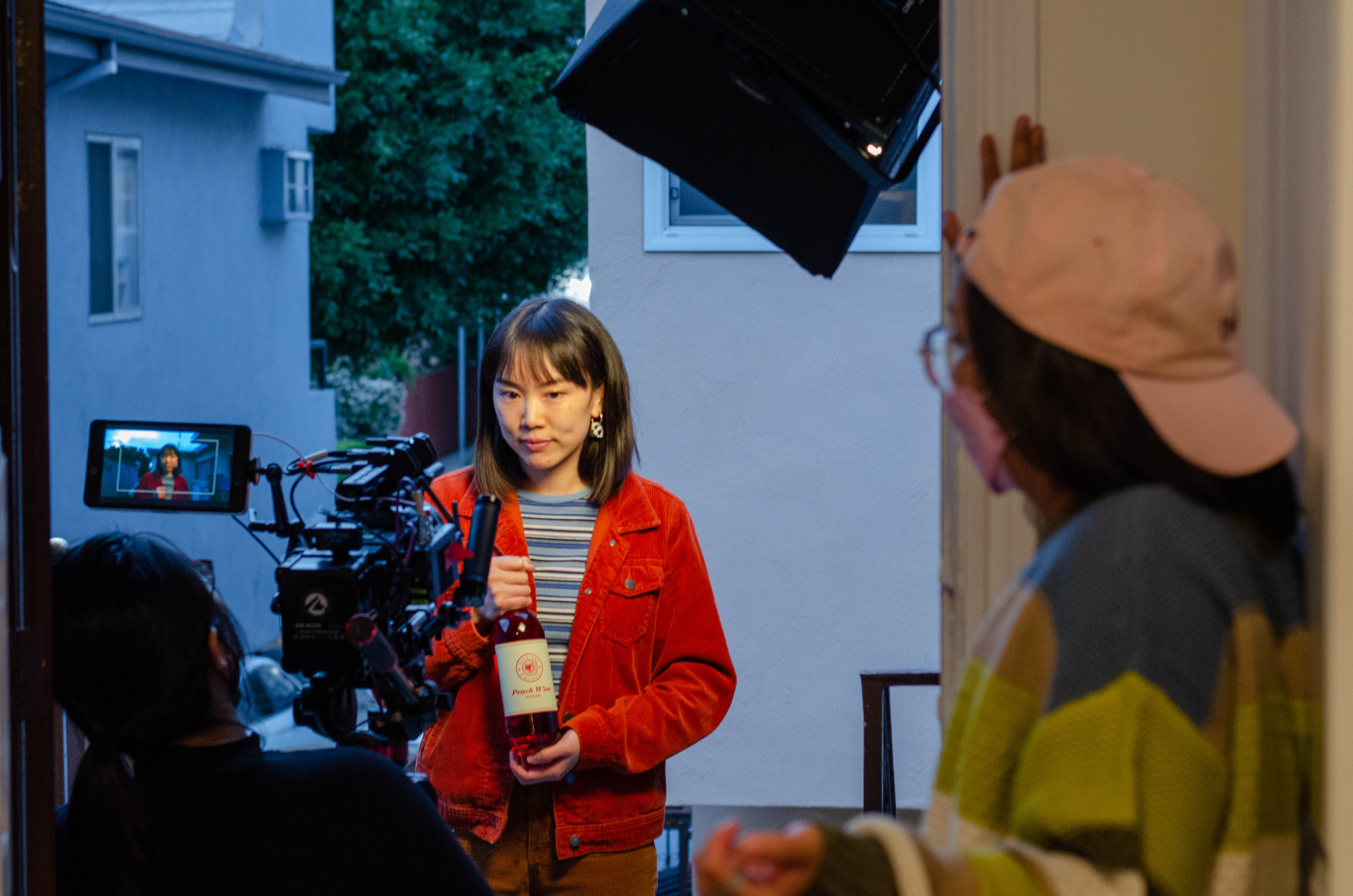 Alumnus Arielle Frances Bagood directs Valerie Yu, the lead actress in "Baby Gay." The short film follows a bisexual woman who branches out in response to her struggles with her queer identity.(Courtesy of Arielle Bagood)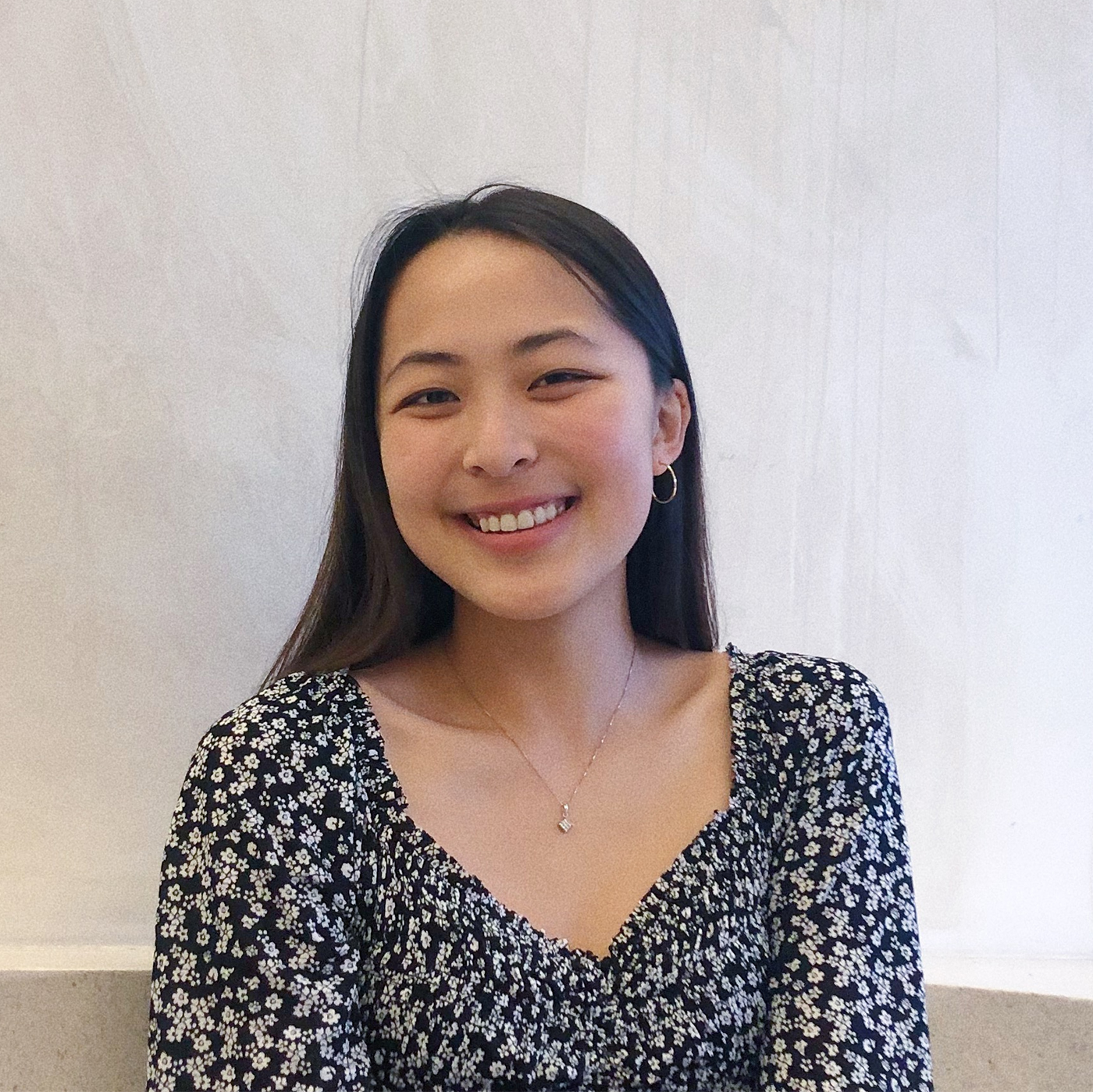 This post was updated July 16 at 7:28 p.m.
A queer 20-something becomes a baby again in the alumni-created short film "Baby Gay."
The coming-of-age comedy follows Stevie Lee, a Chinese American bisexual woman in her 20s, as she branches out in response to her struggle with her queer identity. While the project was originally written as a pilot episode for a television show, it was eventually condensed into a seven-minute short film, said director and alumnus Arielle Frances Bagood. In the short, she said the protagonist is torn between not feeling queer enough because she is bisexual and experiencing internalized homophobia, requiring her to branch out to live true to herself.
"'Baby Gay' is about this 20-something Chinese American bisexual who just came out of a serious relationship with her boyfriend and is realizing that even after having been out as bisexual for years, she's only ever been with cis straight men," Bagood said. "She decided to take the plunge with other women or nonbinary folks by bluffing her way into a lesbian threesome."
The film was written and produced by alumnus Melissa Peng, who said she wrote the pilot a few years ago as a half-hour comedy. She said the script is derived from her personal grapplings during college with sexuality in theory in relation to sexuality in practice, which are reflected in Stevie's own struggles. The script became a reality when Peng met with Sam Shapiro, who would eventually become a producer of "Baby Gay" while they were working on a show together, Peng said.
[Related: Alumni-produced 'Airplane Mode' uplifts movie theater experience]
Upon reading the pilot, Peng said Shapiro suggested producing a shorter version of it and whittling down 30 pages into a piece around a fifth of the length. After the script was finished, the production team brought in funds through a crowdfunding campaign, which Peng said was a long part of the pre-production process. Shapiro said shepherding the logistical aspects of the entire production process was exciting and a labor of love.
This excitement transferred to the other members of the cast and crew, creating a stimulating environment on set, Shapiro said. By nature of the short being centered around a lesbian threesome, Shapiro said an intimacy coordinator was on set to oversee the process and ensure that the filming was safe and comfortable for all involved. Peng said she was impressed by everyone's poise during the shoot, which ensured that the time spent on set would run smoothly.
Bagood said the collaboration between them and Peng is one that can be traced back to their college days in the Lapu, the Coyote that Cares Theatre Company, which is UCLA's Asian American theater company. She said a few of their crew members, including the lead actress and associate producer, also made connections through this organization.
[Related: Sundance 2023: Alumnus Randall Park makes directorial debut with film 'Shortcomings']
It was meaningful to foster this artistic and friendly relationship that allowed them to collaborate with each other even after their time on campus ended, Bagood said. Many of the company's older alumni also contributed to the project, whether it was through their active involvement in producing the film and providing guidance or through financial support, Peng said.
"A lot of those older folks are really, really helpful, … like our friend Ken, who's a producer. Early on, when he found out that we were shooting this, without even me having to reach out to him, he sent me an email … giving me a ton of amazing advice … and being so down to be helpful," Peng said. "It was really cool to see alumni that I really looked up to … that I had seen speaking at alumni panels for years, to see that they had donated to our crowdfunding campaign."
Moving forward with the project, Shapiro said the film will be progressing in what he hopes will be a successful film festival run. Bagood said being able to tell a funny but heartfelt queer story was an exciting experience, and she is thrilled to show audiences the completed project. Peng added that it was encouraging to see the crew invested in planning the shoot and backing the short, especially since it was a long journey.
"I was very touched by people's willingness to support people making art," Peng said. "I thought it was going to be a lot of work and tiresome, but it was actually super inspiring."