Tales of the Throne: Tyrion, a tyrant? Richard III may have inspired his character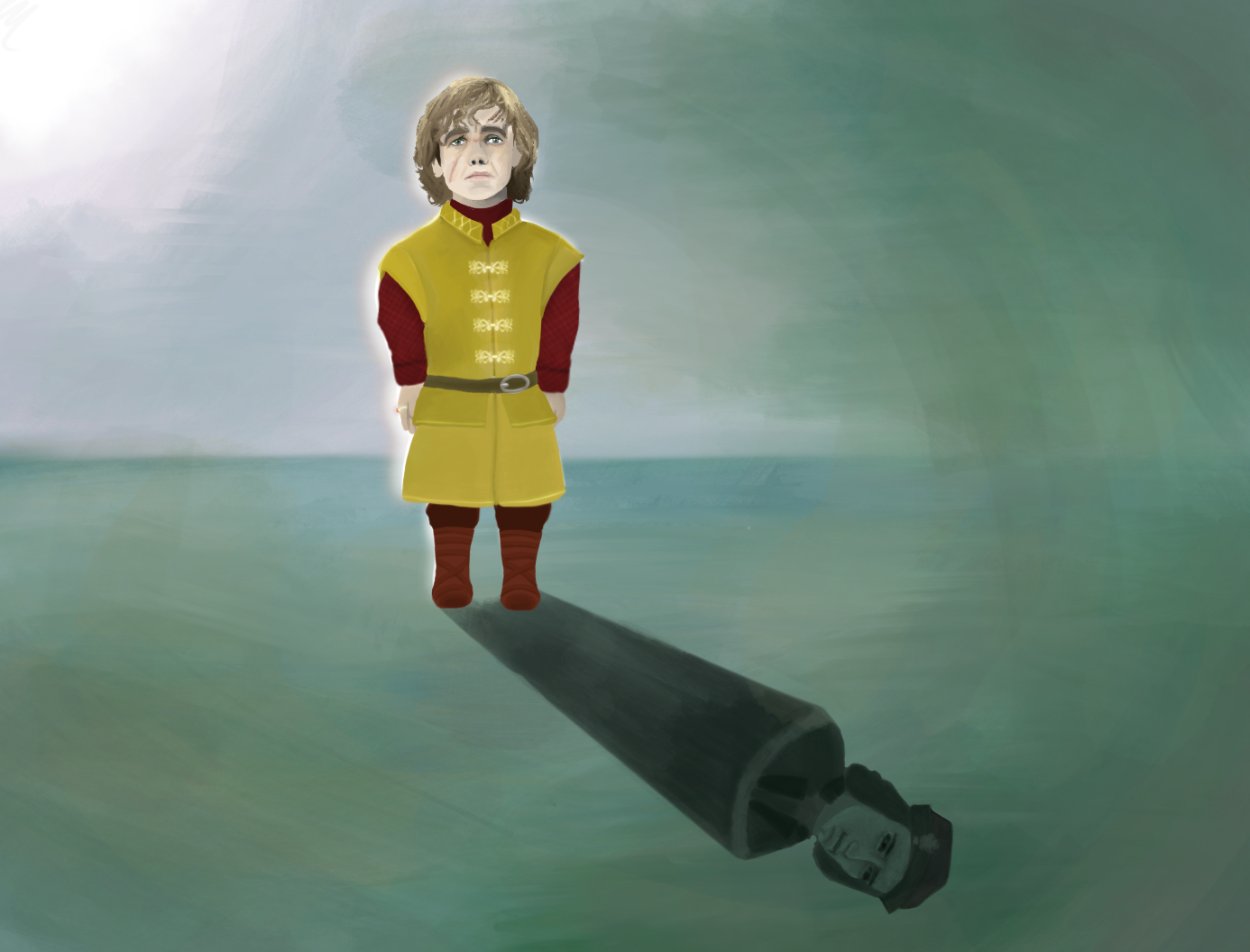 (Ashley Ko/Daily Bruin staff)
From captivating political intrigue to unforeseeable twists, "A Song of Ice and Fire" has cemented itself as one of the most memorable works of fantasy literature. However, the real-life history it is based on is equally, if not more, fascinating. In "Tales of the Throne," columnist Sanjana Chadive time travels to the medieval world to explore the events and personalities that inspired George R.R. Martin's magnum opus.
George R.R. Martin is repairing William Shakespeare's damage.
Reigning from 1483 to 1485, Richard III exemplifies the consequences of landing on the seemingly wrong side of history. The former king, who allegedly usurped his way to the throne, is remembered as one of the most Machiavellian and bloodthirsty rulers of England, as seen in works such as William Shakespeare's "Richard III." However, his memory is tainted by the historiography penned after his death, said Matthew Lewis, chair of the Richard III Society. He said Richard's complicated legacy is addressed in fiction, as his shadow looms heavily over Tyrion Lannister, one of the main characters in "A Song of Ice and Fire."
"We have this man from 1483 to 1485 who is viewed as an evil, child-killing monster. And I think it shows how easy it is for all that good work of 30 years to be undone by a very short period in which you make some enemies. For whatever reason, you lose a battle, and your reputation is then there to be trampled in the mud by whoever comes marching after you," Lewis said.
[Related: Tales of the Throne: How the thorny history of Wars of the Roses likely inspired War of the Five Kings]
The most obvious parallel between Richard and Tyrion Lannister is that they both have a visible disability, said Vincent Carlson, a doctoral candidate in theatre studies at the University of Illinois at Urbana-Champaign. Tyrion Lannister lives with dwarfism in "A Song of Ice and Fire," while Richard supposedly had scoliosis, he said. Additionally, both men were the youngest children in their family. Because of their birth orders, he said the likelihood of them becoming a lord or king was very low.
Carlson also said Tyrion Lannister's dwarfism led to him being unfairly demonized by the people of Westeros, especially by his father, Tywin Lannister, and Cersei Lannister, his older sister. Although most people did not know Richard had scoliosis while he was alive, his crooked spine was most likely revealed after he was killed by Henry Tudor at the Battle of Bosworth, stripped naked and thrown over his horse, Lewis said. Consequently, Henry Tudor – now Henry VII – and his supporters spun the myth that Richard was hunchbacked with a shriveled arm.
In terms of character, Tyrion Lannister and Richard are very similar as well, said Matthew Rozsa, a doctoral candidate in history at Lehigh University. For example, both men were courageous warriors. In "A Clash of Kings," the second book in "A Song of Ice and Fire," Tyrion's exemplary leadership at the Battle of the Blackwater results in King's Landing not being seized by Stannis Baratheon. Lewis said Richard displayed comparable valor on the battlefield when he helped his older brother Edward IV reclaim the English throne after his deposition.
Furthermore, Rozsa said Tyrion Lannister is also compassionate toward other individuals in Westeros perceived as "other," such as the paralyzed Bran Stark and Jon Snow, who was conceived out of wedlock. Richard was also shown to be capable of empathy when he championed the common man over knights in land disputes and implemented a form of legal aid that allowed less wealthy Englishmen to get their cases heard for free, Lewis said.
Richard's most well-known claim to infamy was his alleged involvement in the disappearance of his young nephews, Edward V and Richard, Duke of York – immortalized in history as "the princes in the tower." Lewis said many people believed Richard ordered their deaths since they were ahead of him in the line of succession, but there is no concrete evidence of their murder or their uncle's involvement. Similarly, Tyrion Lannister was falsely accused of poisoning his nephew Joffrey Baratheon in "A Song of Ice and Fire."
Carlson said Richard's murder accusation further conveys the Tudors' potent influence over literature in 16th-century England. For example, William Shakespeare's play "Richard III" cemented the titular king as a hunchbacked ruler who loathed his older brother and murdered various family members for the throne. However, he said this portrayal is largely the result of sensationalism and ableism.
[Related: Gamer Garb: Costume designers take video game fashion to the next level]
"History is written by the winners, and then legends are written by the poets," Carlson said. "Shakespeare, as the poet of history, makes a nasty legend out of Richard."
To diminish these misconceptions about Richard, Rozsa said he urges people to start asking more questions about history and doing research themselves to reach sufficient conclusions. Moreover, Lewis said the ways in which Richard and Tyrion Lannister were perceived in the past and in fiction persist in the modern world, but by keeping an open mind, society should display compassion toward those with a disability.
"We think people were backward when they thought that disability was a sign of a corrupted soul, but I often question how far we've actually come from that because people still judge people by the way that they look, by things that are utterly beyond their control," Lewis said.