'Succession' season 4 recap – episode 7: 'Tailgate Party'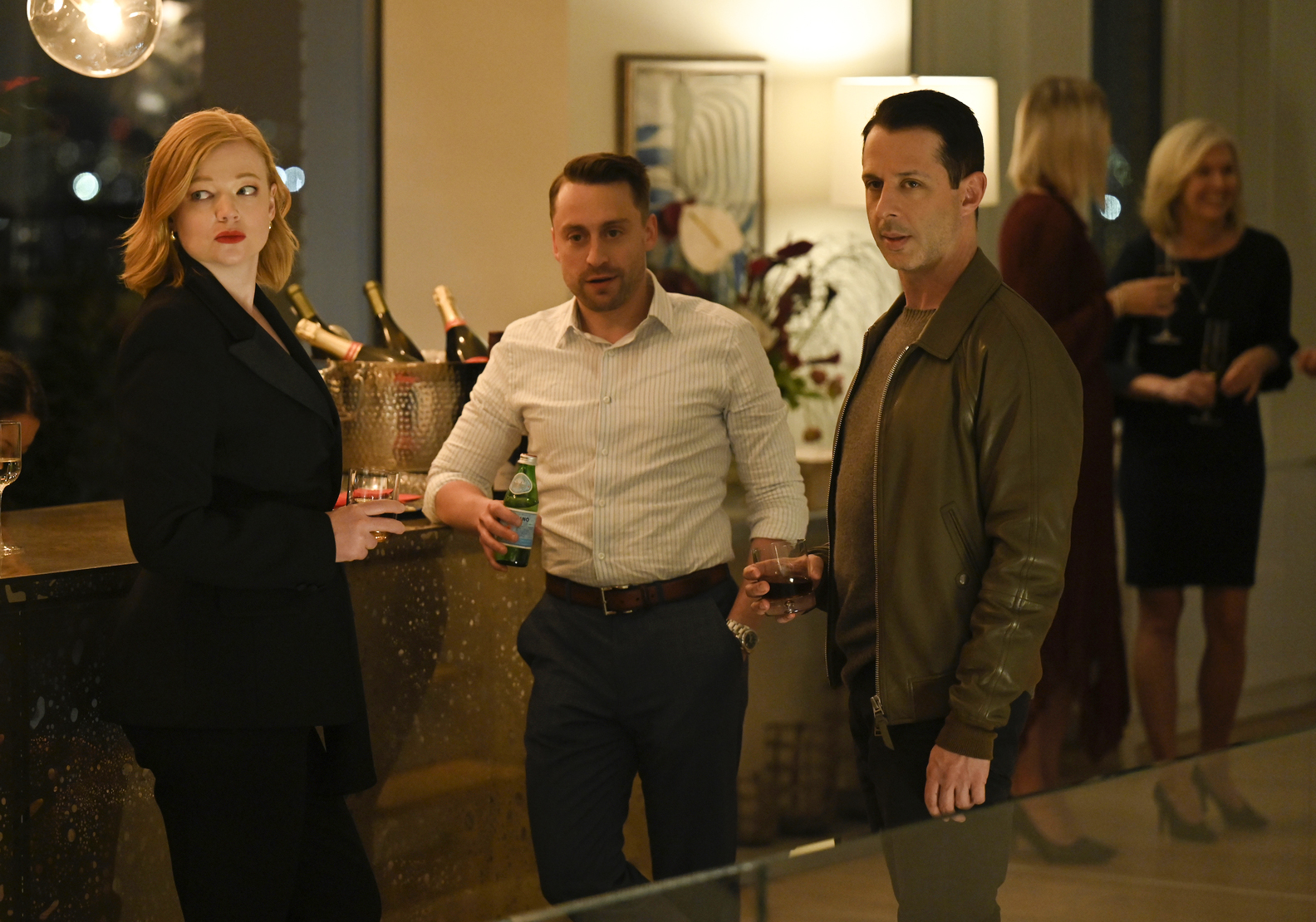 (From left tor right) Sarah Snook, Kieran Culkin and Jeremy Strong play Shive, Roman and Kendall in "Succession." Episode 7 of the HBO series premiered May 7. (Courtesy of David Russell/HBO)
"Tailgate Party"
Directed by Shari Springer Berman and Robert Pulcini 
HBO
May 7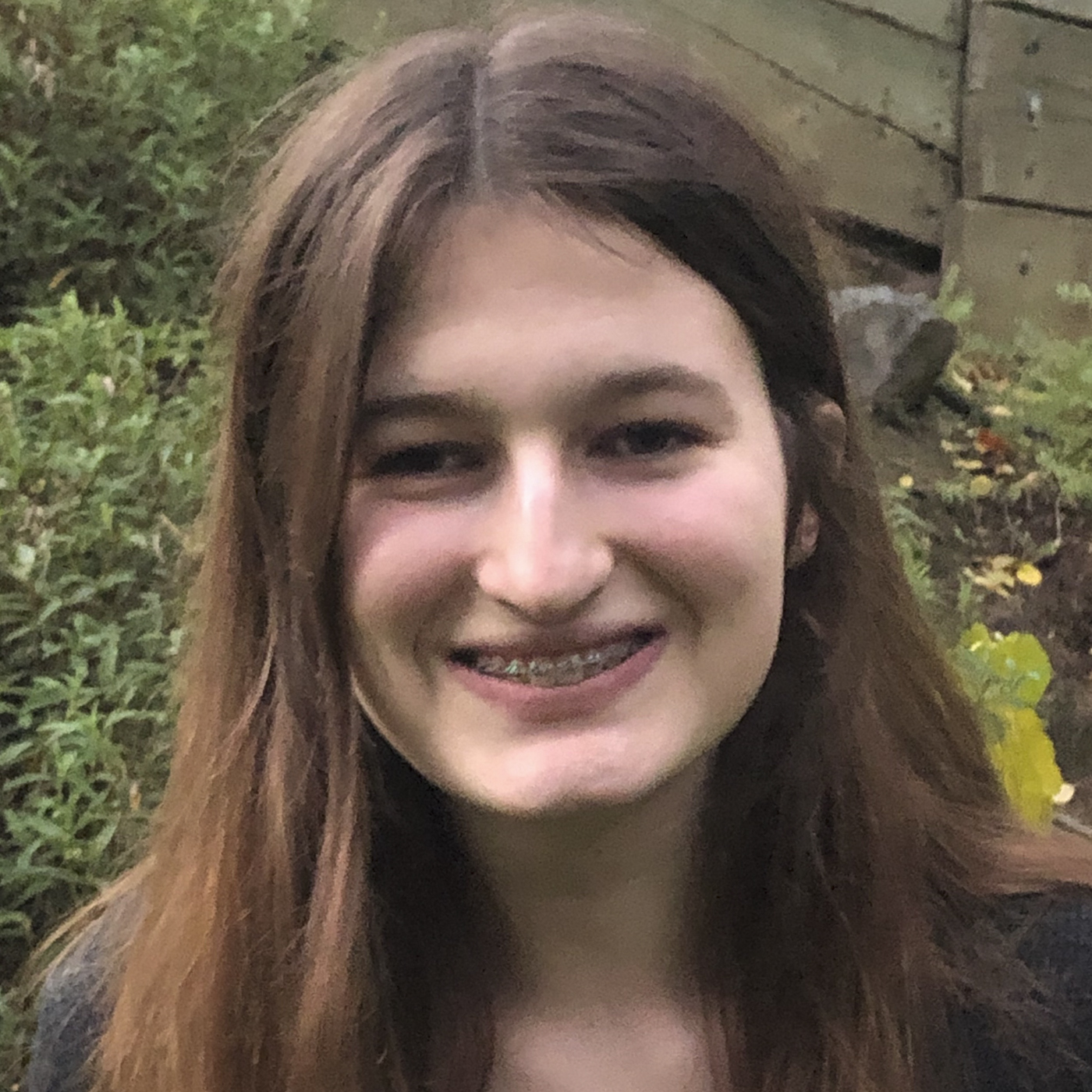 This post was updated May 9 at 10:10 p.m.
It's a "Succession" election eve party, and glasses are brimming with Champagne problems.
Sliders donned in American flags neighbor sparkling flutes for the Roy "Tailgate Party" in episode seven, with snakes and scorpions vying for a position in the presidential election and GoJo deal. In a room with Logan's carefully crafted guest list of "maybe 40 of the most important people in America," the spotlight shows cracks in Tom (Matthew Macfadyen) and Shiv's (Sarah Snook) tentative reconciliation as well as Matsson's (Alexander Skarsgård) credibility.
Starting with breakfast in Shiv and Tom's apartment, the location of the aforementioned party, the two plot and giggle over polling numbers before a "little party prezzie" from Tom commemorating the conclusion of their separation sobers the tone. In that red box is a glass-encased scorpion, and he jokes that Shiv kills him, which falls on clearly unamused ears.
[Related: 'Succession' season 4 recap — episode 6: 'Living+']
The four siblings reassemble for the "funeral management committee," their first onscreen meeting since their father's wake. Connor (Alan Ruck) wants the funeral to be held to a "tight 90," with the question being who will give the speech, to which they all feign disinterest. After the eldest brother's exit, the conversation shifts back to the tailgate and the regulatory "Plan B" to derail the deal. Although, the key ingredient of Shiv's ex-lover Nate (Ashley Zukerman) might prove to be more destructive than anything else.
Simultaneously, in a dimly lit room at Waystar's broadcast service ATN, an exhausted Tom has his "colleague Gregorgy Hirsh" (Nicholas Braun) fire employees over a mass Zoom call, reading monotonously off a script with muted staffers spamming the chat.
Classical strings herald the ironically named tailgate as Kendall (Jeremy Strong), Roman (Kieran Culkin) and Shiv prepare to plague the room with regulatory anxiety. These influential figures range from, as Kendall puts it, "right-wing nutjobs" to "venture capital Dems and centrist ghouls." Little do they know, Shiv has alerted Matsson, and he is on his way to deliver the charm-offensive counterattack.
In a shocking preelection update, Connor's laughingstock "1%" may be pivotal in election results, and Roman is charged with brokering a deal with Mencken's team for his brother to drop out. Connor's reward would be an ambassador appointment in Mogadishu, although he rejects it given the civil unrest. Roman raises the offer to a position in Oman, which Connor dubs "rich man's Yemen," but his wife Willa (Justine Lupe) isn't so easily swayed.
Spoon taps on glass signal Kendall's time to give his award-show-style monologue poking fun at the array of characters before he asks for a moment of silence to honor his late father. The all-too-brief instant is interrupted by Matsson and his entourage bumbling in, his entrance matching the tenor of his gaudy gold bomber jacket. Unsettled, Kendall asks Shiv to "run him in circles," unknowingly playing into her plans to sabotage them.
But Roman's dirt-digging mission pays off, and he finds Matsson has been sending Ebba (Eili Harboe) "some weird shit": his own blood. After relentless jokes at her expense, she escapes to the balcony, where Kendall and Roman check in "on a human level" to prod her for more information. She inadvertently reveals the blood bricks are "the least of his worries right now" and mentions India.
The first real crack gives way to a fissure in Matsson's tech genius facade – he's a "bullshitter" just like anyone else. When Shiv confronts him about it, Matsson admits the subscriber numbers are fudged to the scale of two Indias and "by next quarter the numbers will be real, probably," obviously not the reassurance she desperately needed.
Matsson calls New York City a subpar LEGOLAND, and antagonism between Kendall and Matsson reaches a subtext-shrouded boiling point. Kendall throws the first punch with a jab about Matsson selling New York-themed cups to add some revenue streams and with false congratulation stating his numbers are "literally unbelievable," hinting at the India debacle. Characteristically, Matsson responds by derisively mocking the Living+ evaluation.
Much like the previous installment, Shiv and Tom clear the air, but something is strikingly different. In this balcony scene, the honesty in their "real conversation" aims to kill with four seasons worth of transgressions as their knives. A sleep-deprived Tom endures the night's parade of insults with a room full of American "thought leaders" and Shiv insinuating that he will be fired.
In the silence of the night air, their shouts escalate as the insults go deeper, from Tom referring to Shiv as "selfish" to her retorting that he is a "conservative hick." But the fatal strike comes when he points to her and says she is "maybe not a good person to have children." Tom unintentionally fragments any small chance of forgiveness, as a pregnant Shiv hears him say her worst fears, reminiscent of a conversation with her mother in season three. With her parting words, "You don't deserve me, and you never did," Shiv opens the door to the party and closes it on their relationship.
[Related: TV preview: New spring series have sprung — modern retellings, captivating origin stories]
During the balcony blowout, Kendall has a new plan that he relays to Frank (Peter Friedman) in the coat room. He wants to go "reverse Viking," in which Waystar eats, or in other words, acquires GoJo. And in the end, there will be "one head, one crown," no Roman, no Shiv.
To conclude the episode, Tom enters the party and kicks everyone out. In the darkness of the aftermath, he and Shiv toss and turn in separate rooms, eyes wide open. The clear disconnect symbolizes the delicate alliances that are broken between siblings, business deals and married couples.
Presidential election or bust, in a series choked by cynicism, it's difficult to believe democracy will prevail.