Oscars 2023: Daily Bruin staff predicts 95th Academy Awards winners for film's biggest night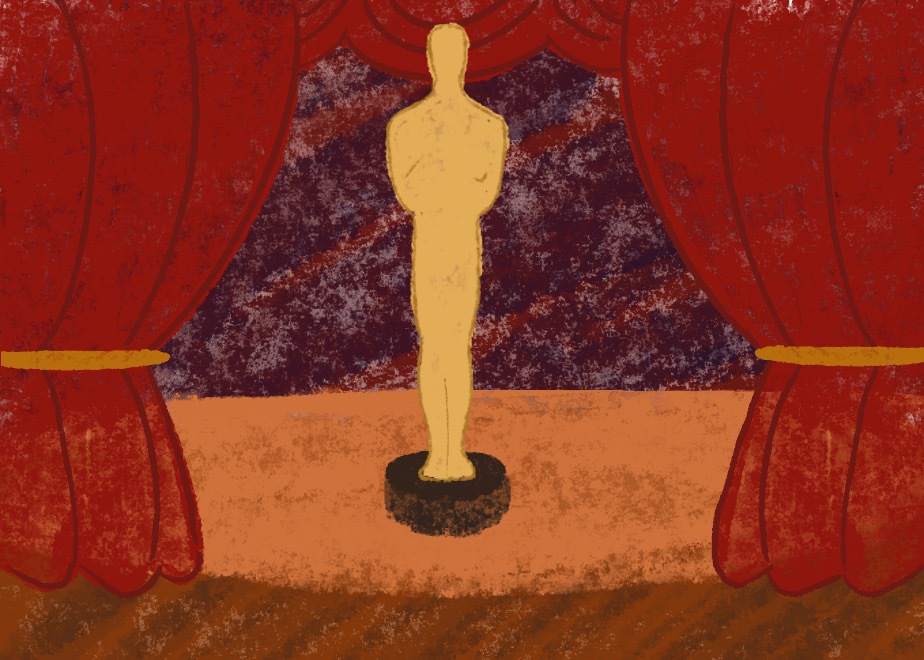 Nimisha Seshadri / Daily Bruin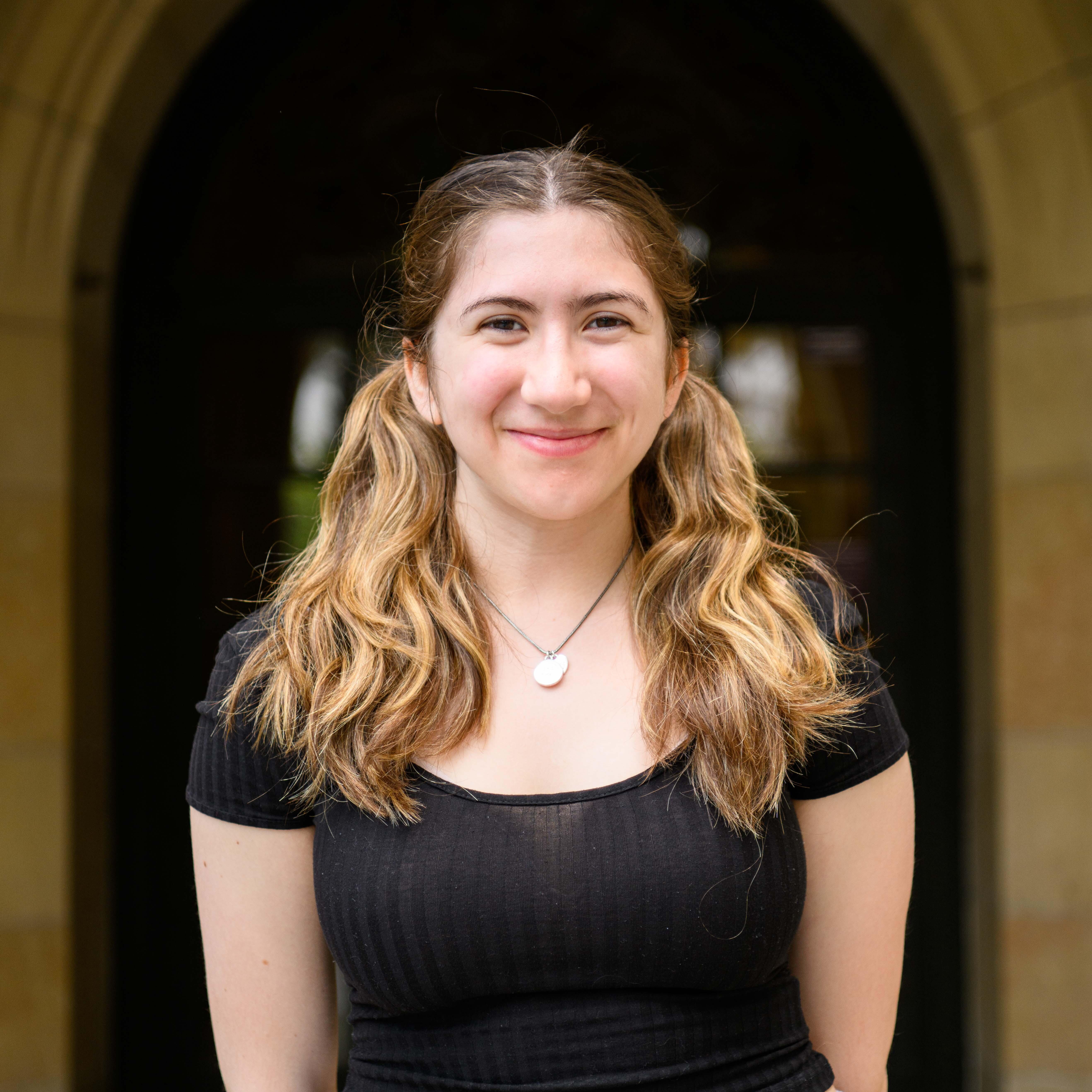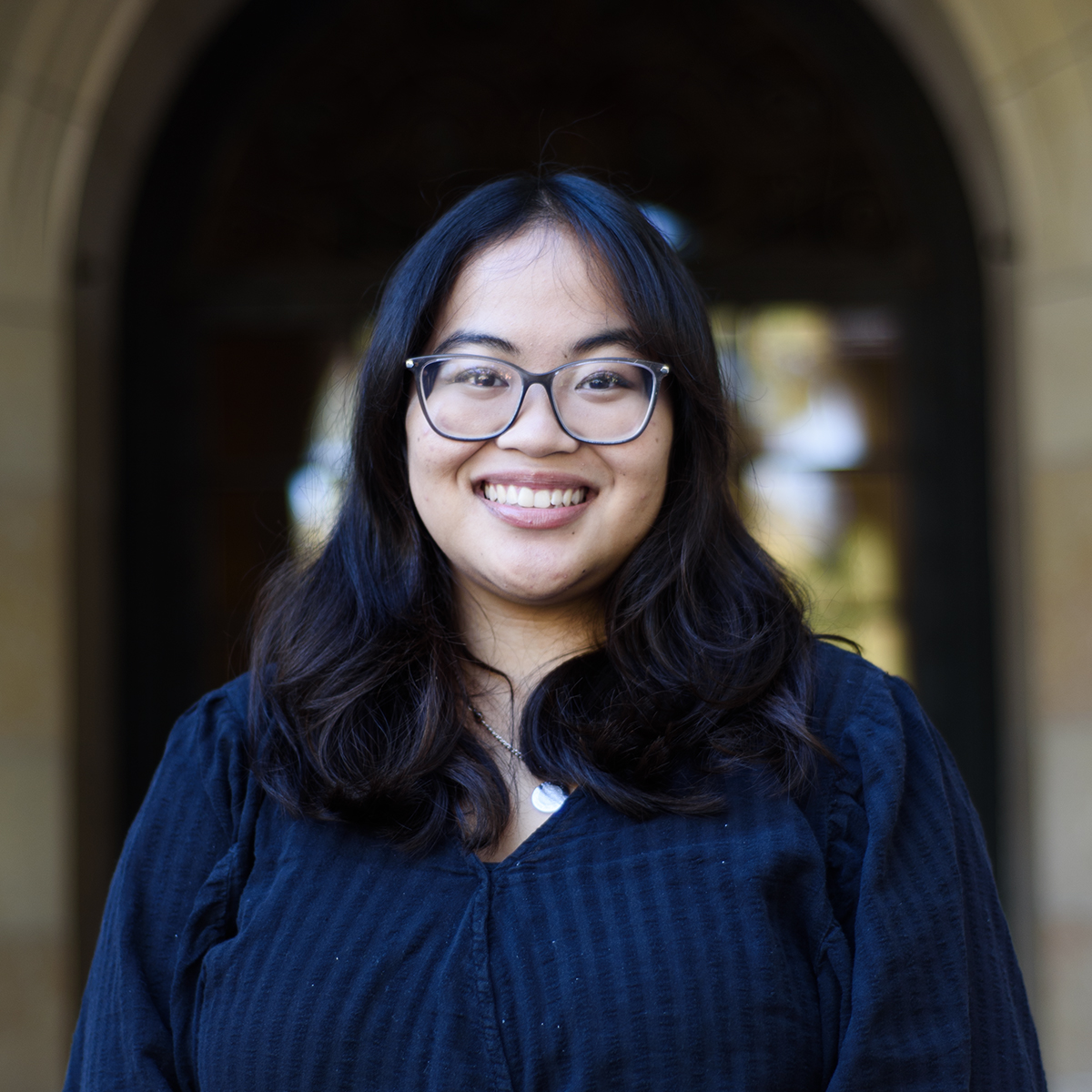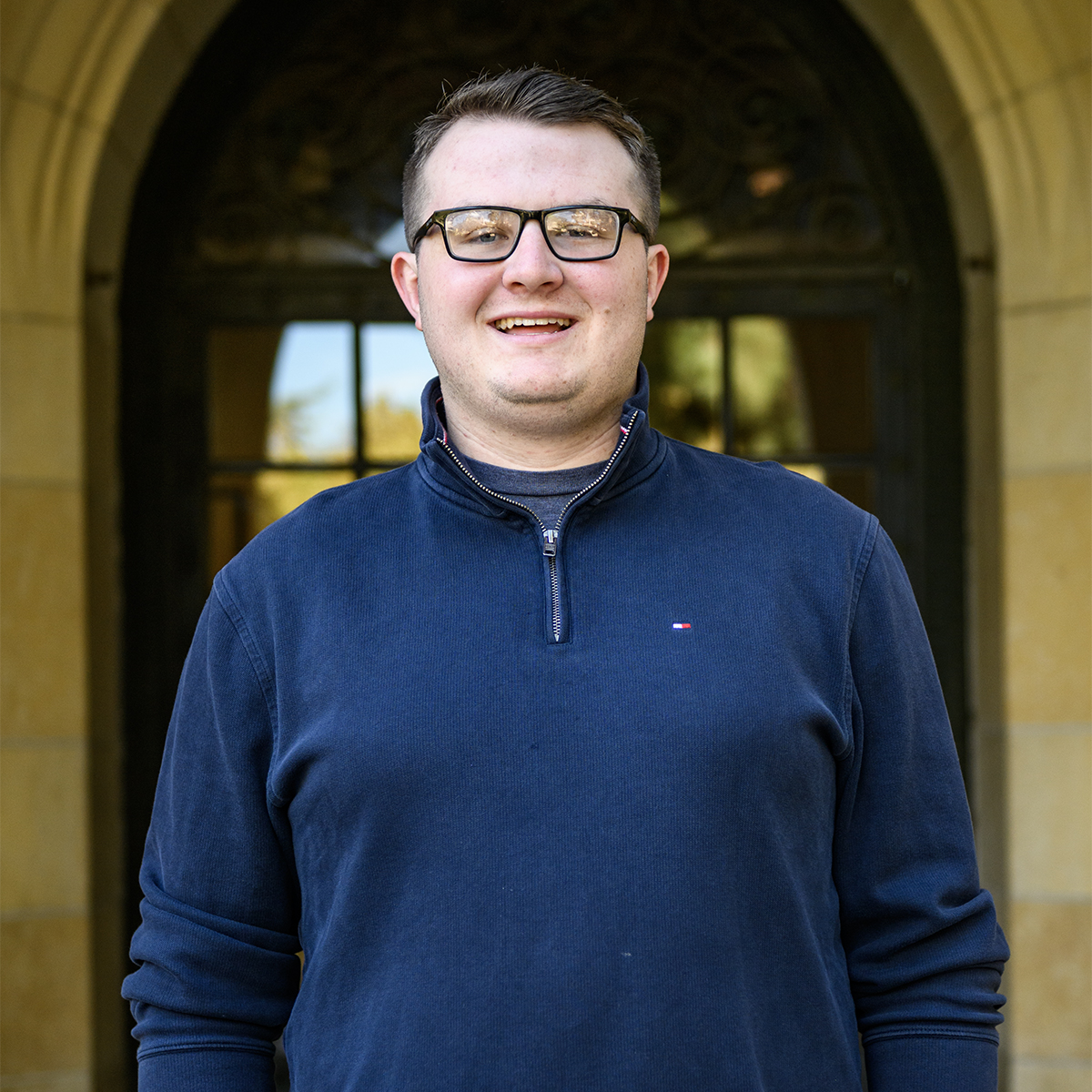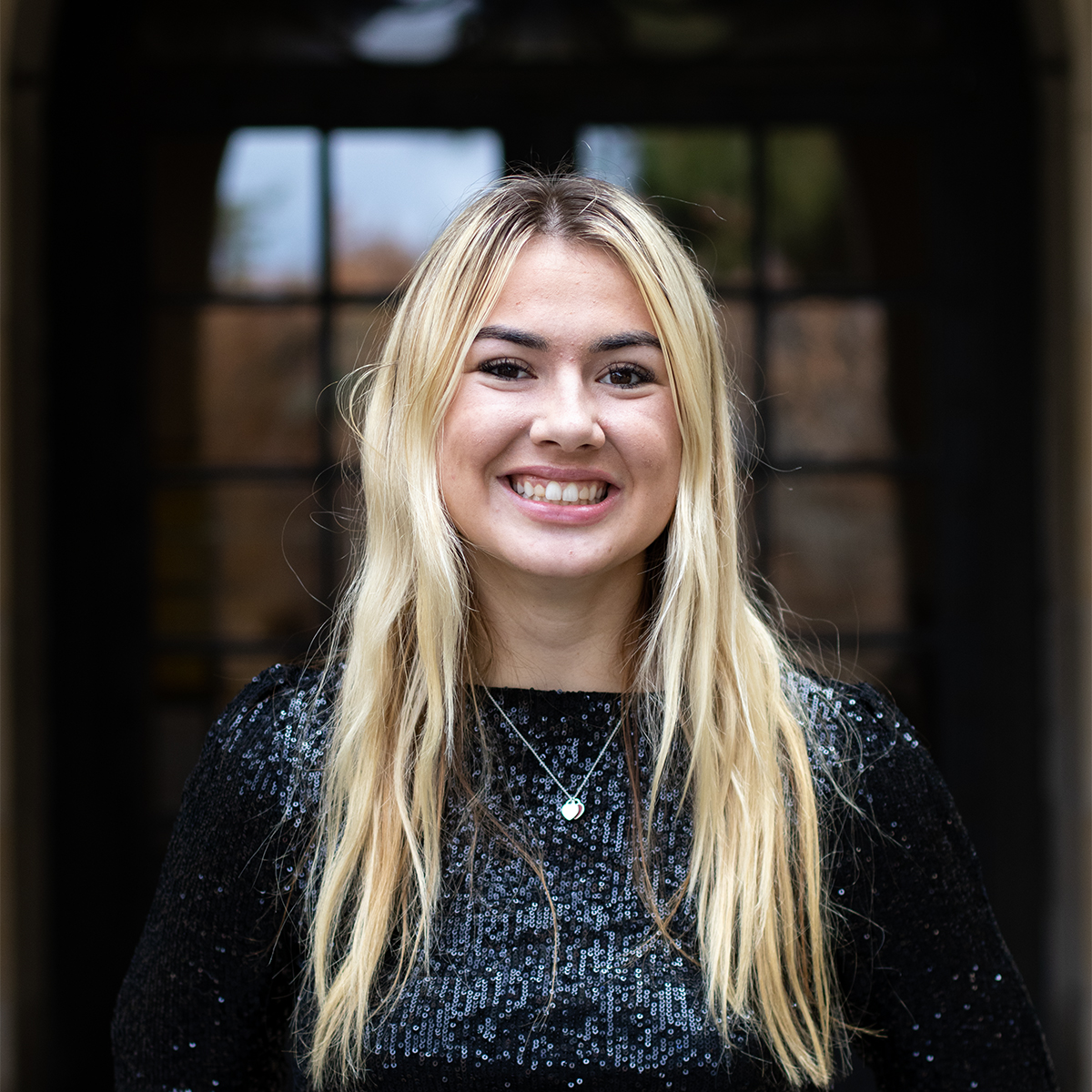 This post was updated Mar. 10 at 6:57 p.m.
Another picture-perfect celebration awaits at the upcoming Oscars ceremony.
Returning to the Dolby Theatre, the 2023 Academy Awards will be honoring the biggest names in film once again. With multiverse-jumping laundromat owners and an ode to early music icons, this year's nominees capture the ever-changing, invigorating scene of the movie industry.
Read on for the Daily Bruin's predictions for this year's gold-studded Oscar night.
[Related: Oscars 2022: Daily Bruin staff predicts winning lineup for 94th annual Academy Awards]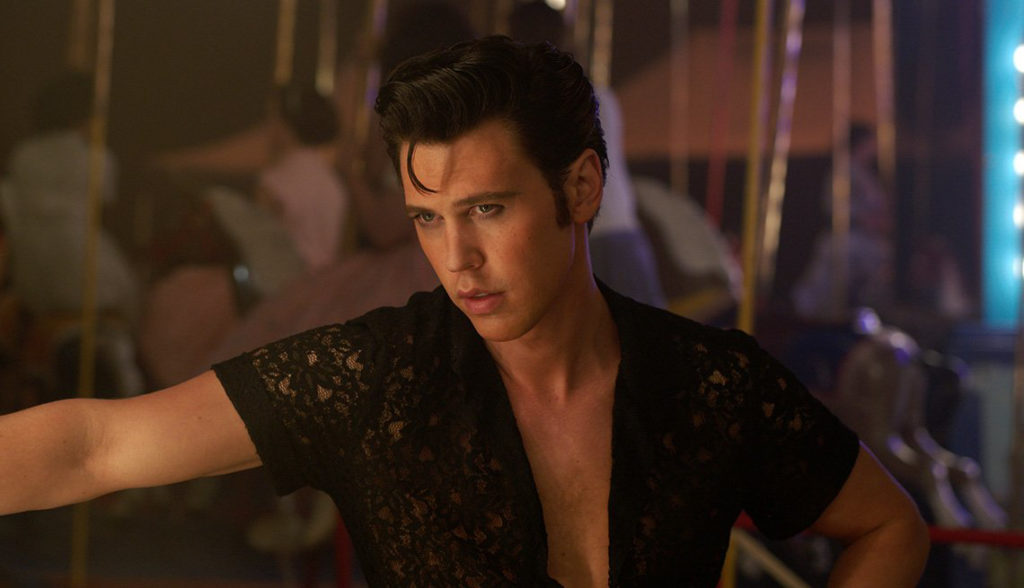 Best Actor in a Leading Role: Austin Butler – "Elvis"
The Academy can't help falling in love with Austin Butler as the King of Rock and Roll.
Having been hailed as Best Actor – Motion Picture Drama at this year's Golden Globes, Butler embodied the titular character in Baz Luhrmann's "Elvis," bringing "The King" to a new dimension. Following the story of the Memphis-based singer, the movie delves into the relationship between Elvis Presley and his manager, Colonel Tom Parker. The movie spans the duo's 20-year-long relationship, touching on pivotal moments throughout their intertwined story. With the Academy awarding seven actors for portraying notable figures since 2012, Butler remains the frontrunner against his four main competitors.
Sporting the voice of Presley even months after finishing filming, Butler encapsulated the role he was given, suavely sauntering on stage like the singer himself, as the film follows Presley's journey as a musical and cultural icon. Butler captures the intense sexual energy of Presley alongside the twisted, vulnerable and emotionally taxing parts of his life, edging Butler himself closer to adding yet another trophy to his shelf. Already decorated with accolades from a People's Choice Award to a British Academy Film Award, it's not just a possibility for Butler to take home Best Actor – it's a given.
By bringing new life to a historical figure, Butler is poised to burn with love at the Oscars.
– Amelie Ionescu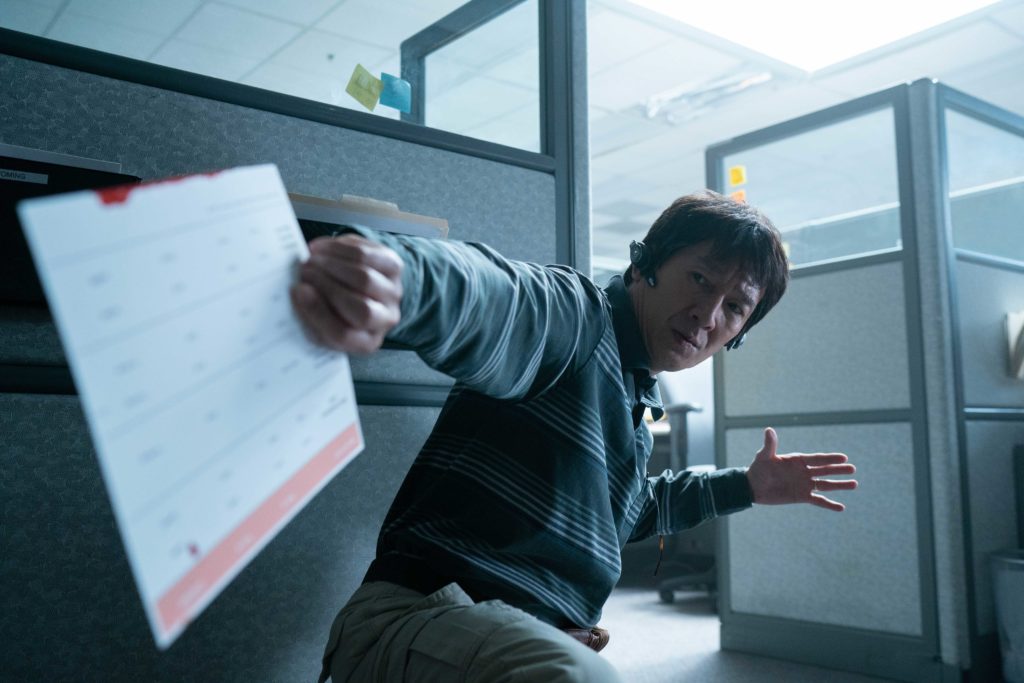 Best Actor in a Supporting Role: Ke Huy Quan – "Everything Everywhere All at Once"
In a film about everything, Ke Huy Quan is the soul that binds the multiverse together.
After childhood roles in "Indiana Jones and the Temple of Doom" and "The Goonies," Quan made his acting return in "Everything Everywhere All at Once" – his first role since he retired in the early 2000s. As Waymond Wang, the meek husband to Michelle Yeoh's domineering Evelyn, Quan plays multiple variants of the character with complete grace.
If Yeoh is the movie's powerhouse, then Quan is its beating heart, grounding the labyrinthine plot and giving audiences someone to root for. The film shines in the intimate moments between Waymond and Evelyn – a feat made possible by Quan's stunning ability to convey yearning and conviction with simple dialogue and fleeting glances. Without a doubt, "Everything Everywhere All at Once" is an absurd, irreverent film featuring hot dog fingers and soul-sucking bagels. But it is ultimately a story about empathy, transforming bullets into googly eyes with acts of kindness. And Quan anchors the film with an earnest, but not saccharine performance, that suggests maybe compassion can save everyone.
In the film's climax, Waymond tenderly tells Evelyn, "In another life, I would have really liked just doing laundry and taxes with you" – but in this one, Quan is sure to take the Oscar home.
– Dannela Lagrimas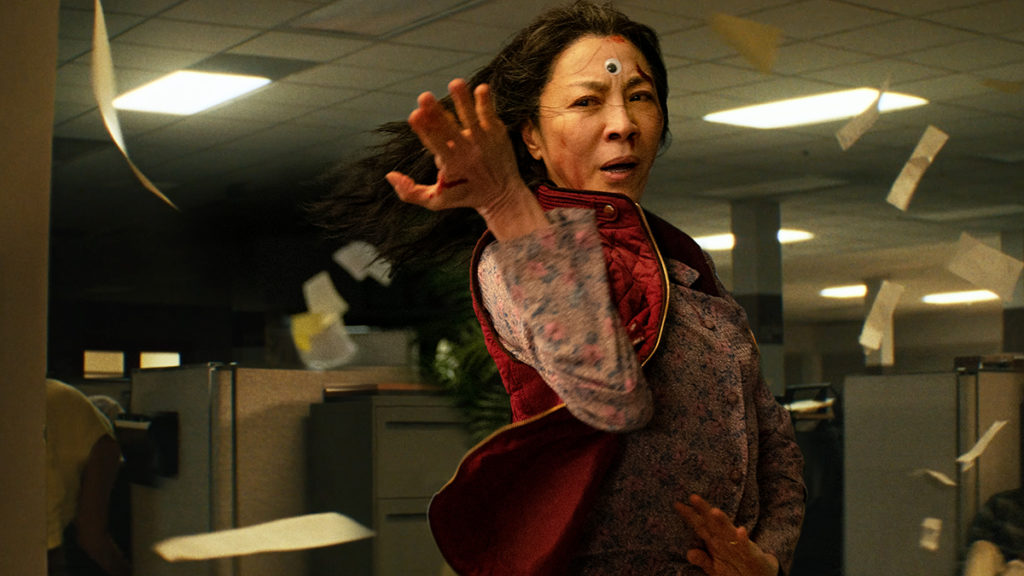 Best Actress in a Leading Role: Michelle Yeoh – "Everything Everywhere All at Once"
If the multiverse is indeed real, Michelle Yeoh will win Best Actress in every dimension.
Portraying Evelyn Wang in "Everything Everywhere All at Once," Yeoh is the first Asian-identifying woman to be nominated for Best Actress in the 95-year history of the Academy of Motion Picture Arts and Sciences. Through its profound exploration of the metaphysical and zany inclusion of hot dog fingers, "Everything Everywhere All at Once" is a movie difficult to forget. Nevertheless, the main reason behind the film's memorability can be attributed to Yeoh's fervent and nuanced depiction of a dissatisfied laundromat owner who is tasked with saving the multiverse.
The Best Actress race is still a tight one. Earlier this awards season, two-time Oscar winner Cate Blanchett won the BAFTA and Critics Choice Awards for her role in "Tár," making her neck-and-neck with Yeoh for Best Actress. However, despite Blanchett's previous accolades, her performance simply lacks the relatability of Yeoh's. Almost a year after the release of "Everything Everywhere All at Once," viewers still resonate with Yeoh's commanding yet deeply moving portrait of a woman trying to figure out her literal and figurative place in the world – an internal dilemma shared by many.
After seeing Yeoh take home the gold, millions of little girls worldwide will also want to chase their dreams of starring on the big screen.
– Sanjana Chadive
Best Costume Design: Ruth Carter – "Black Panther: Wakanda Forever"
Ruth Carter is making a splash as she brings her culturally-informed designs underwater.
The costume designer returns to Wakanda after having won the Academy Award for Best Costume Design for "Black Panther" (2018). "Black Panther: Wakanda Forever" opens with the death of its eponymous hero in light of actor Chadwick Boseman's death in 2020 and mirrors reality as it follows scientist-princess Shuri grappling with the grief and fallout of her brother's passing. Thrown into leadership, Shuri must navigate her nation's uneasy dynamic with the aquatic land of Talokan.
The introduction of the Mayan-inspired kingdom of Talokan allowed Carter to flourish under the new historical and physical constraints. Tasked with considerations of how fabric and garments would move underwater, Carter tactfully created silhouettes only possible undersea. For instance, she created elegant and poignant lines with the billowing, betta fish-reminiscent skirt of Queen Ramonda to punctuate the gracious heroism of her final act as queen. Though many skilled costume designers are familiar with the constraints of gravity and actor movement, Carter shows her expertise has no bounds as she excels within this atypical medium.
Thirty years after having made history as the first Black costume design nominee, Carter's fountain of creativity is far from drying out.
– Leydi Cris Cobo Cordon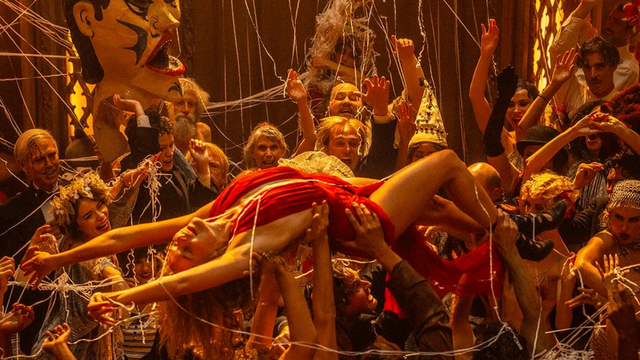 Best Original Score: Justin Hurwitz – "Babylon"
As he sets the soundtrack for the city of stars a second time, Justin Hurwitz is due for another golden statuette for his work in "Babylon."
Six years after his Oscar win for his "La La Land" soundtrack, Hurwitz's latest score does more than serve as a backdrop for Damien Chazelle's bold, bombastic depiction of ambition and debauchery in early Hollywood – it serves as its own character. The 48-track score assumes a constant presence both narratively and sonically, making it an unmatched force in comparison to this year's other Best Original Score nominees. In addition to fueling the film's frenetic montages, Hurwitz's melodies seamlessly integrate themselves into the world of "Babylon," as they flow from reverberating Victrolas and blossom out of the glistening trumpets of each party's bandstand.
With the thundering, addictive nature of more fast-paced tracks like "Voodoo Mama" and "Wild Child," Hurwitz cleverly rejects the musical confines of a single time period through tactics like merging modern playing patterns with antiquated instruments from the 1920s. However, Hurwitz's compositions go beyond sonic precision. From the nostalgic and fragile echoing keys of "Manny and Nellie's Theme" to the lushness of the film's "Gold Coast Rhythm" variations, the composer's control of tone is clear as he tastefully marries his music with the more emotional beats of "Babylon."
And with such sonic prowess, the stars seem aligned for Hurtwiz to dance home with his second Best Original Score Oscar.
– Graciana Paxton
[Related: Sundance 2023]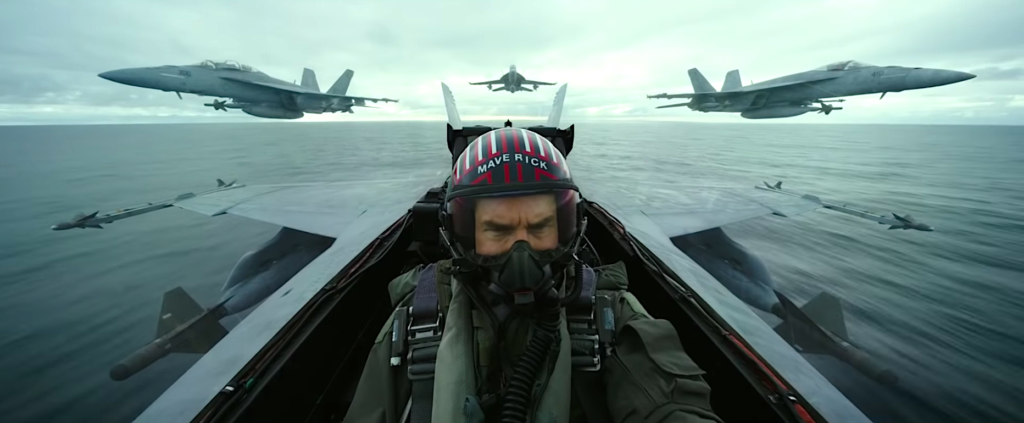 Best Picture: "Top Gun: Maverick"
"Top Gun: Maverick" has taken off – and is now poised to land itself an Oscar.
Nominated for six Academy Awards, the legacy sequel to the 1986 original "Top Gun" tells the story of naval aviator Pete "Maverick" Mitchell (Tom Cruise), who prepares a band of the most elite pilots in the Navy for a high-risk mission. The film forces Maverick to confront his haunted past, including the son of his deceased best friend, and come to terms with an uncertain future. Culminating in the opportunity of a lifetime that no other pilot has ever been a part of, Maverick must learn to navigate and face his deepest anxieties.
Set over 30 years after the original, "Top Gun: Maverick" artfully builds upon the characters, setting and plot to create a refreshingly immersive and dynamic two-hour experience. Nonetheless, the nostalgic blast-from-the-past faces tough competition from the heartfelt and humorous motion picture "Everything Everywhere All at Once," which features Chinese American immigrant Evelyn Quan Wang's (Michelle Yeoh) journey through the multiverse. But while Wang can travel through time and space as much as she wants, only one film can truly captivate its audience as a drama-filled love letter to the 1980s set in the 2020s.
By fleshing out the depth of a cult classic to keep audiences on the edge of their seats, the record-setting action movie has proven itself a top gun in the film industry.
– Lex Wang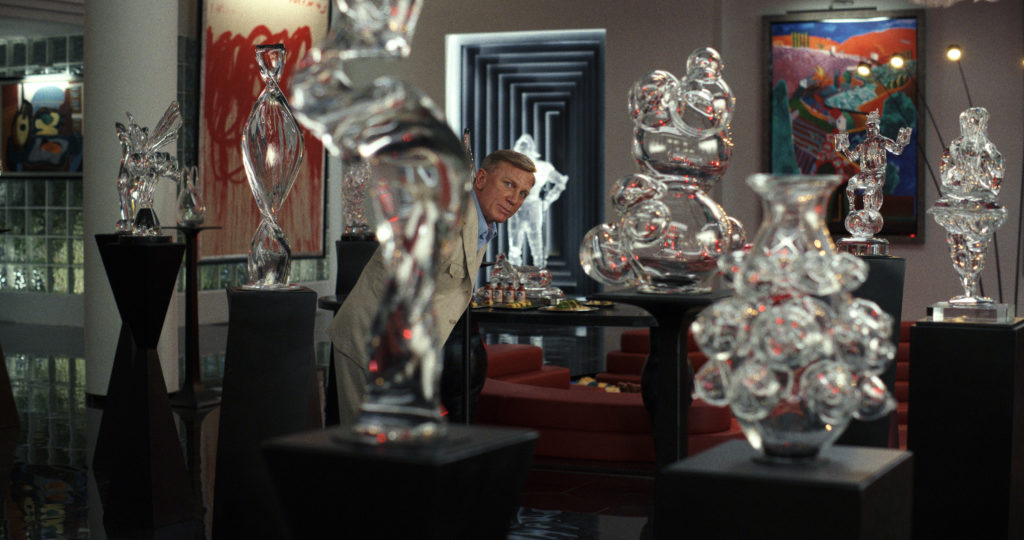 Best Adapted Screenplay: "Glass Onion: A Knives Out Mystery"
It's no mystery whether Rian Johnson's "Glass Onion: A Knives Out Mystery" will take home Oscars gold come Sunday.
After spending three weeks as Netflix's No. 1 title on the platform and seven total weeks in the top 10, "Glass Onion" rightfully took the world by storm. Led by Daniel Craig's ever-popular Benoit Blanc and surrounded by a star-studded cast, Johnson's thrilling and mysterious story is driven by its gripping screenplay. With a script as strong as this sequel's, the questions of Andi Brand's (Janelle Monáe) and Duke Cody's (Dave Bautista) deaths are solved in riveting fashion.
Seemingly forced into a corner after the critical success of "Knives Out," Johnson wove a refreshing narrative that feels different from the 2019 film while still reaching, and even exceeding, the quality of its predecessor. Highlighted by the mid-story twist of Brand having an identical twin, the movie's rapid retelling of events with a new perspective recaptures the audience's attention for the latter half of the film. From start to finish, Johnson's screenplay nails all the tropes of a mystery while still carrying a fresh story and satisfying conclusion.
And when the layers are peeled back, the decision as to who will win Best Adapted Screenplay is a much simpler one than it appears.
– Joseph Crosby