Oscars 2022: Daily Bruin staff predicts winning lineup for 94th annual Academy Awards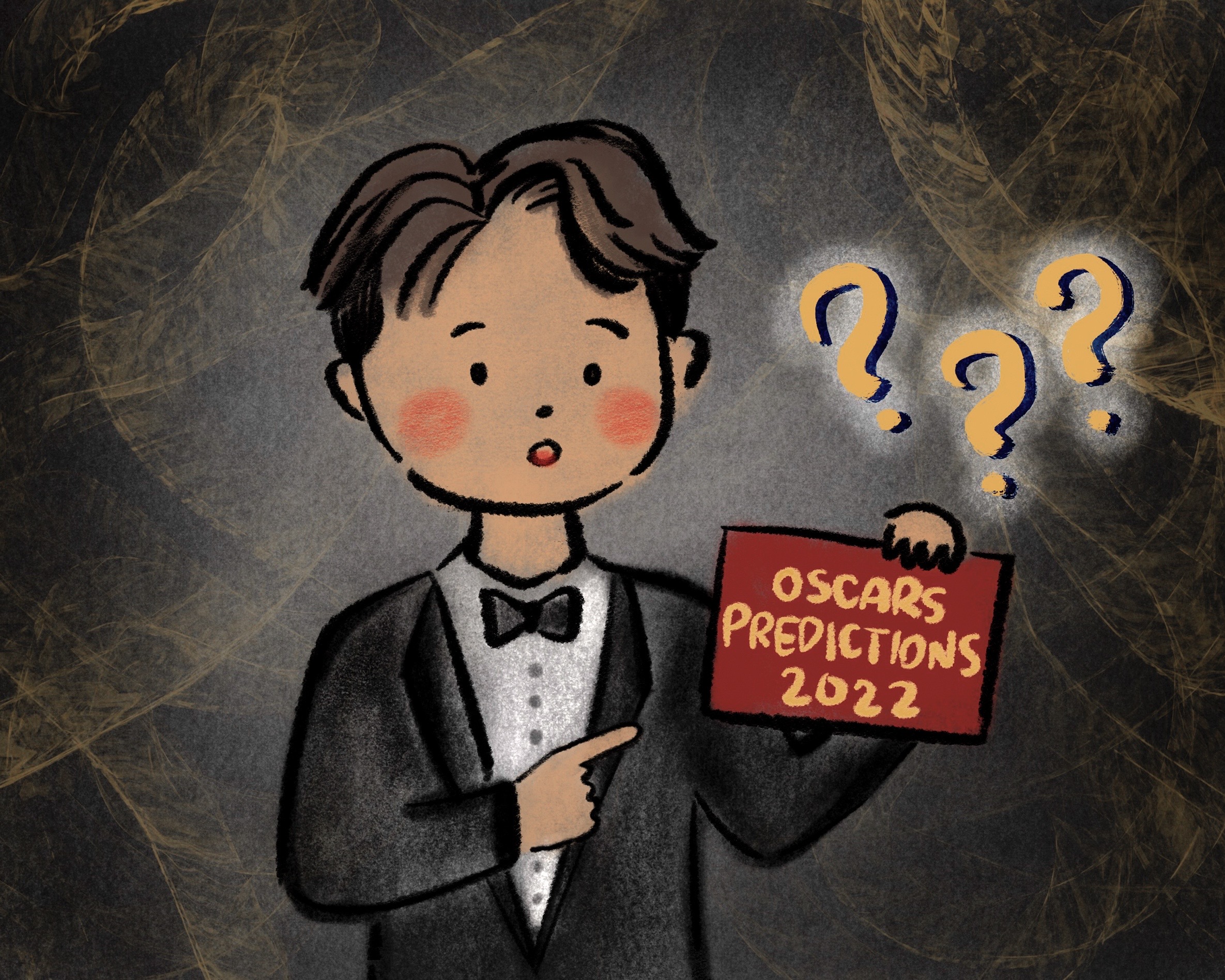 The 94th Academy Awards will take place this Sunday at the Dolby Theatre. Daily Bruin staffers give their predictions for who will take home the Oscar in the major categories. (Kimi Jung/Daily Bruin)
This post was updated March 27 at 10:08 a.m.
A grand night of celebration awaits this year's Oscar nominees.
Hollywood's most anticipated ceremony is just around the corner, and filmmakers from around the world are ready to take home their Oscars' gold. From colorful and enchanting animated features to captivating intergalactic adventures, this year's lineup features both groundbreaking performances and formidable filmmaking.
Read on for the Daily Bruin's predictions of winners in the major categories at this year's Academy Awards.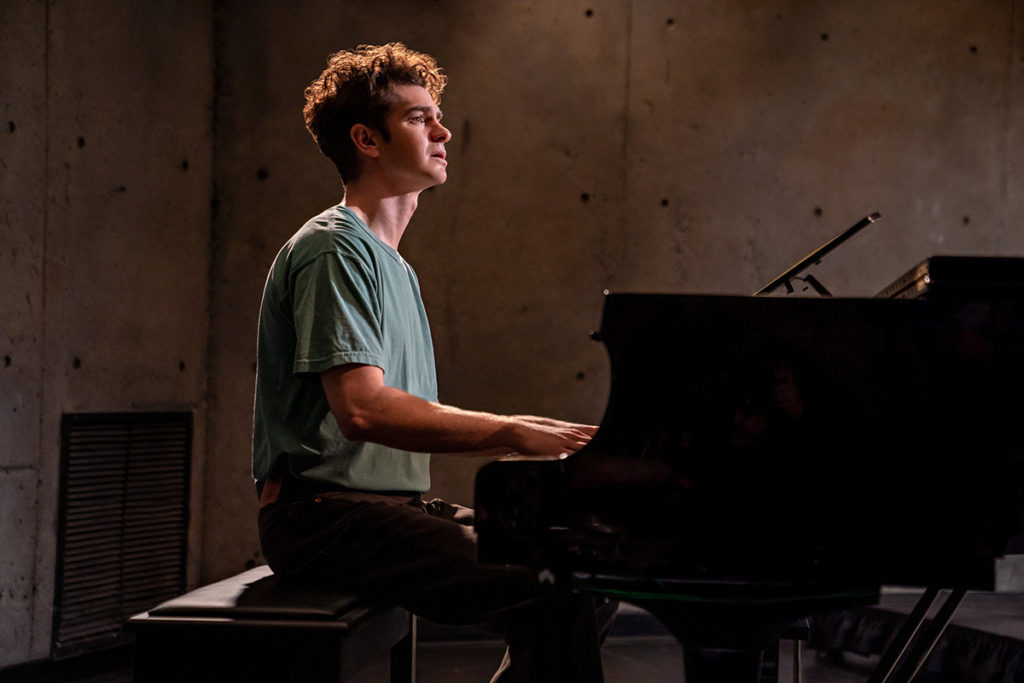 Actor in a Leading Role: Andrew Garfield – "Tick, Tick…BOOM!"
Andrew Garfield's performance as Jonathan Larson speaks louder than words.
"tick, tick…BOOM!" is a biographical musical based on the late composer and playwright's early journey into becoming one of the most notable figures in Broadway history. With Garfield's charisma and manneristic resemblance, he pulls the audience into Larson's bohemian lifestyle, earning him a Golden Globe and likely his first-ever Academy Award.
While this is Garfield's first musical project, he successfully immerses himself within the Broadway-studded cast and delivers a performance that is equally as pleasing to the ears as it is to the emotions. Particularly through heart-wrenching ballads such as "Johnny Can't Decide," Garfield embodies Larson's struggle as he contemplates his relationships and aspirations as an artist, while also tackling the turmoil of emotions that came about during the AIDS/HIV epidemic of the '80s and '90s in "Why."
By being hailed as this year's best actor, Garfield will not only honor his own work and talent as an actor but also Larson's everlasting legacy.
– Talia Sajor
Actress in a Leading Role: Jessica Chastain – "The Eyes of Tammy Faye"
Two-time SAG winner and best actress nominee Jessica Chastain just might snag her first Oscar this year.
Playing the lead role in "The Eyes of Tammy Faye", Chastain outstandingly emulates every aspect of the naive, devoted and pure Christian wife Tammy Faye Bakker. The film is based the true story of Tammy Faye's rise to fame, her marriage to Jim Bakker (Andrew Garfield), a televangelist who has been accused of sexual and financial misconduct, and the collapse and redemption of her career.
While critics say Chastain's performance is reason enough to watch the film, the winner of Best Actress in a Leading Role is a gamble. With critics lauding Kristen Stewart's role as Princess Diana in "Spencer" and Penelope Cruz's performance favored internationally, it's a tight race. However, while Stewart's and Cruz's performances were impressive, Chastain's faithful portrayal of Tammy Faye elicits emotions from a river of tears to roaring laughter. Studying the role for almost seven years, Chastain shows that behind Tammy Faye's superficial reputation lies a woman doing her best to shape Christianity in the world she lives in.
This year, Chastain's heart-warming performance and unbeatable execution will surely push her first past the finish line.
– Ashvika Sharma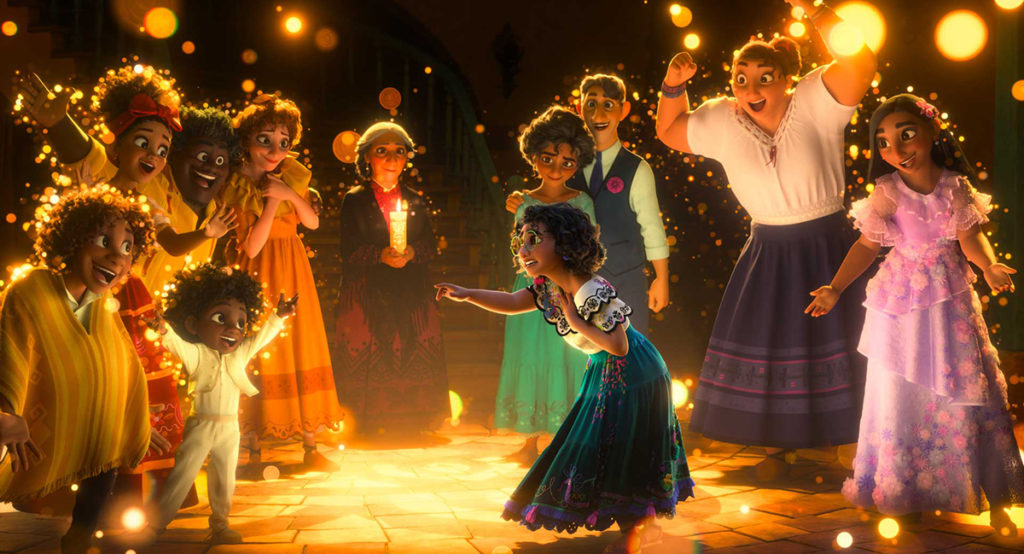 Animated Feature Film: "Encanto"
"Encanto" has charmed audiences everywhere.
The film tells the story of the gifted Madrigal family, who live peacefully in the Colombian mountains until one day their magic comes under threat – and it is up to the only non-magical family member, Mirabel (Stephanie Beatriz) "Mirabel", to save them. Tackling meaningful topics such as generational trauma, strained family dynamics and diverse Latino culture, Disney has raised the bar for storytelling in animated films.
Although "Encanto" leads the pack, notable competitor "Flee" made Oscars history as the first film to be simultaneously nominated for Best Animated Feature, Best Documentary and Best International Feature Film. An innovative docudrama, "Flee" has been racking up awards this season thanks to its unflinchingly honest portrayal of the LGBTQ+ and refugee experience. However, the film's simplistic, 2D animation style falls short in comparison to the stunning aesthetics of "Encanto," which additionally boasts a record-breaking soundtrack earning nominations for Best Original Score and Best Original Song.
Armed with vibrant worldbuilding and enchanting music, it will take nothing short of a Madrigal miracle to beat "Encanto" for Best Animated Feature this year.
– Megan Fu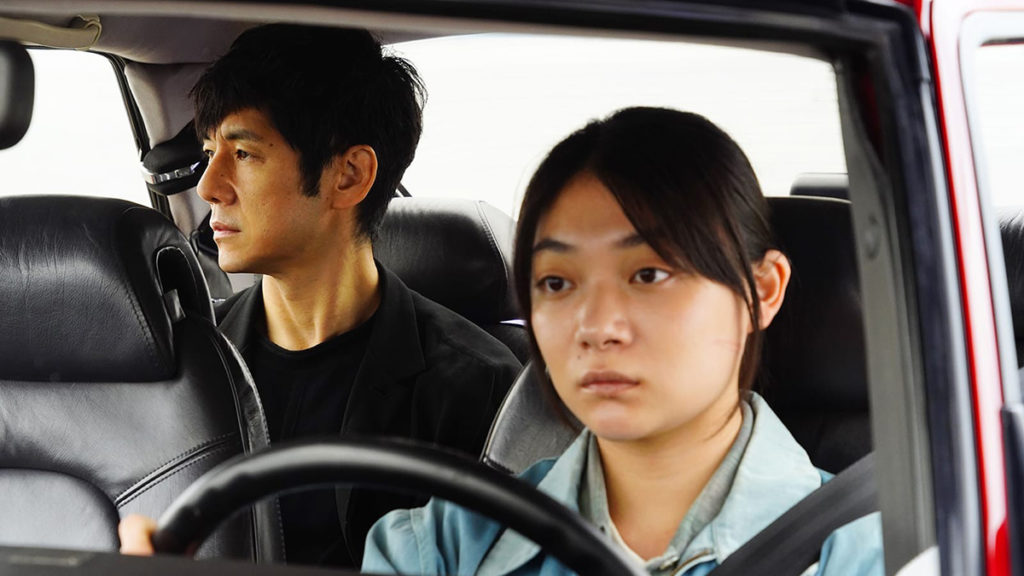 Best Picture: "Drive My Car"
A journey toward empathy begins with an old red Saab in "Drive My Car."
Nominated for four Academy Awards, including Best Picture and International Feature Film, the Japanese drama follows the seemingly mundane yet deeply intricate voyage of recently widowed actor and theater director Yūsuke Kafuku (Hidetoshi Nishijima) after the sudden death of his beloved wife Oto Kafuku (Reika Kirishima). As Yūsuke goes on to direct a multilingual adaptation of Anton Chekhov's "Uncle Vanya," his growth comes through slowly by conversations and interactions with the play's cast and crew, as well as his young, stoic female driver Misaki Watari (Tôko Miura).
Slow and steady throughout its three-hour runtime, "Drive My Car" captures the beats and emotions of everyday life as Yūsuke gradually comes to terms with his lingering grief and bitterness toward his late wife – incorporating reflective dialogue to masterfully encapsulate themes of love, hate and loss not as separate feelings, but connected experiences that shape human life. And within the setting of a multilingual production, the film shows on various levels the uniquely human ability to accept and forgive one another despite boundaries of language barriers, varying backgrounds and death.
Wonderfully pensive and deeply relatable for audiences familiar with loss or hardship, Yūsuke is looking to exchange his dingy red car for a bright gold Oscar.
– Janice Yun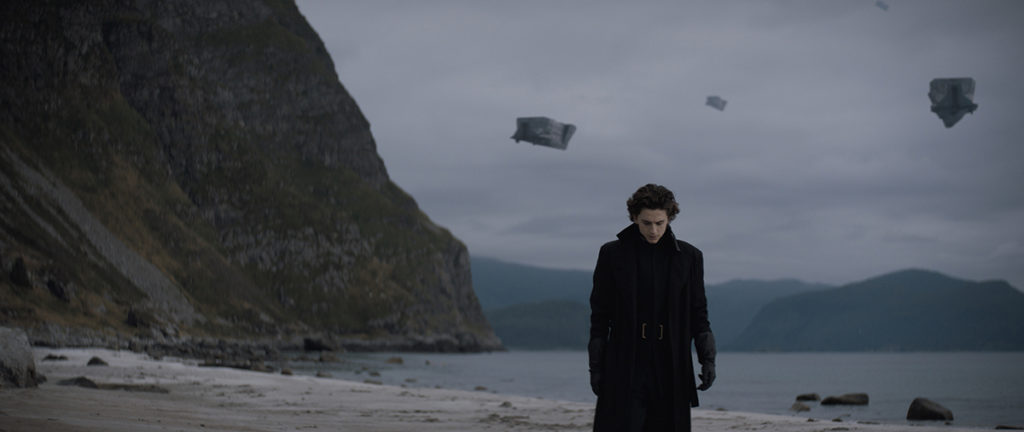 Cinematography: "Dune"
"Dune" dazzles on the silver screen thanks to Oscar-nominated cinematographer Greig Fraser.
The science fiction film tells the story of Paul Atreides (Timothée Chalamet) and his family setting out to conquer Arrakis, a barren desert planet, for the "spice" that is crucial for life in their interstellar empire. With its extraterrestrial setting, "Dune" comes with a multitude of glorious and breathtaking visuals and, under Fraser's direction, features astonishing shots of desert expanses, muted colors and bird's-eye shots that depict the desolation of Arrakis.
However, "The Power of the Dog" (Ari Wegner) is one of the film's staunchest competitors, featuring sweeping shots of the immense prairie landscape and of the ranchers in action, while also carefully building tension through close-up shots heavy with implication. Even so, "Dune" will outshine with its masterful and deliberate cinematographic direction of a variety of scenes, from the ornithopters hurtling across the desert sands to the rich natural scenery of the planet Caladan.
It's going to be a close one – but ultimately, Dune's feats of cinematography will allow it to power through the competition.
– Marissa Li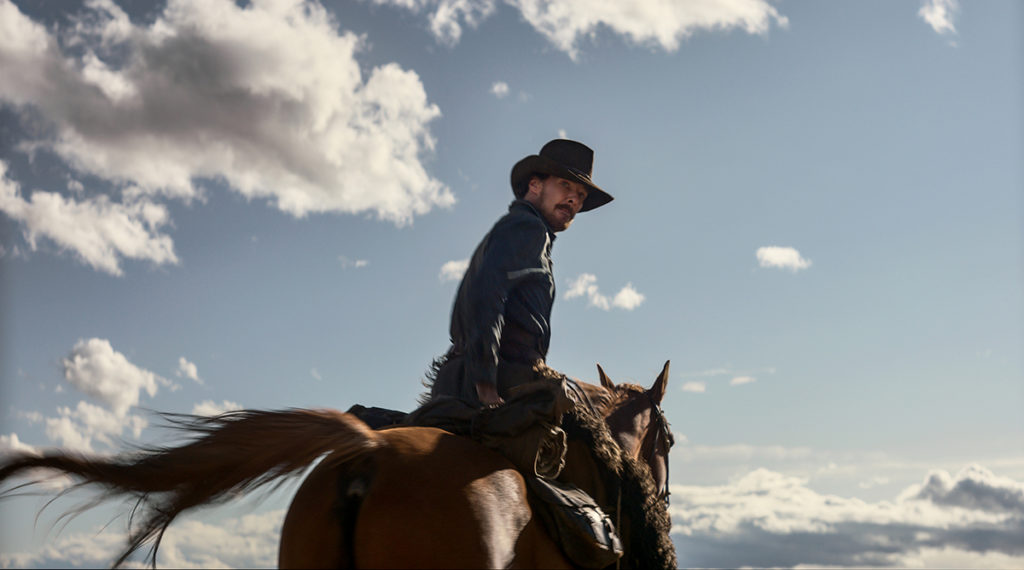 Directing: Jane Campion – "Power of the Dog"
With the omission of Denis Villeneuve from this year's directing nominees, Jane Campion faces a primarily uncontested path to the best director Oscar.
Through the use of intricate filmmaking that values subtlety, Campion weaves an intimate, unnerving tale in "The Power of the Dog," earning her this year's top directing prizes from the Directors Guild of America and BAFTA. By placing an emphasis on showing rather than telling, Campion demonstrates precision and narrative control, engaging viewers through the transmission of tension and allure in each shot.
Campion's main source of competition for this year's best director trophy sets up a rematch of the 1994 Oscar Ceremony in which she was nominated for her work in "The Piano," but lost to Steven Speilberg's "Schindler's List." However, it seems this year Campion will prevail. Despite critical acclaim for Speilberg's vibrant interpretation of "West Side Story," the Academy's fondness for "The Power of the Dog" – evident by the film's twelve nominations – signals an imminent triumph for Campion in the face-off of the two directors.
By showcasing her mastery as a director and storyteller in "The Power of the Dog," the Academy is sure to reward the power of Jane Campion.
– Graciana Paxton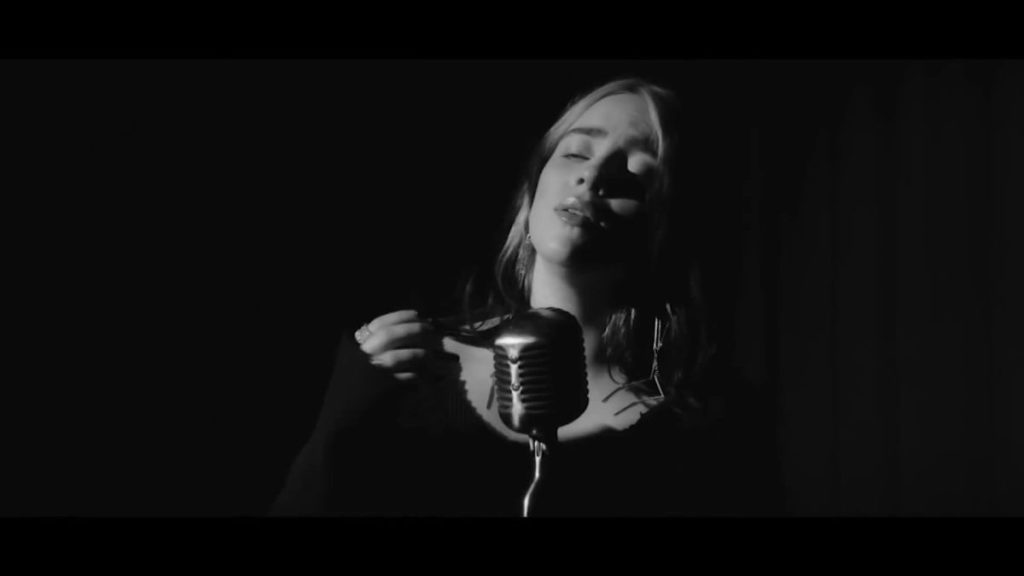 Music (Original Song): "No Time to Die" – Billie Eilish
Time is of the essence in "No Time to Die."
In the gripping and action-packed film, James Bond (Daniel Craig) has left the active service but is roped back into a series of journeys when his friend, Felix Leiter (Jeffrey Wright), is in need of aid. Billie Eilish's original song, "No Time to Die" elicits the perilous ventures of Bond with chilling, whispering vocals and a belting chorus.
Eilish's instrumentation compliments the eerie, anticipation-building aspects of the film with an initial piano riff with soft, whispering vocals alluding to Bond's critical stealth navigating missions. But as the stakes snowball, additional orchestral aspects are executed to generate an anxiety-inducing state for listeners, eventually quickening into a skin-pimpling climax in the song's explosive chorus. Eilish's performance not only appeals to listeners' ears with an ominously alluring tune but also emulates the nature of the film, making for a competition-dominating and Oscar-winning performance.
For Eilish, time is of the essence too, and now is the time for an Oscar.
– Paria Honardoust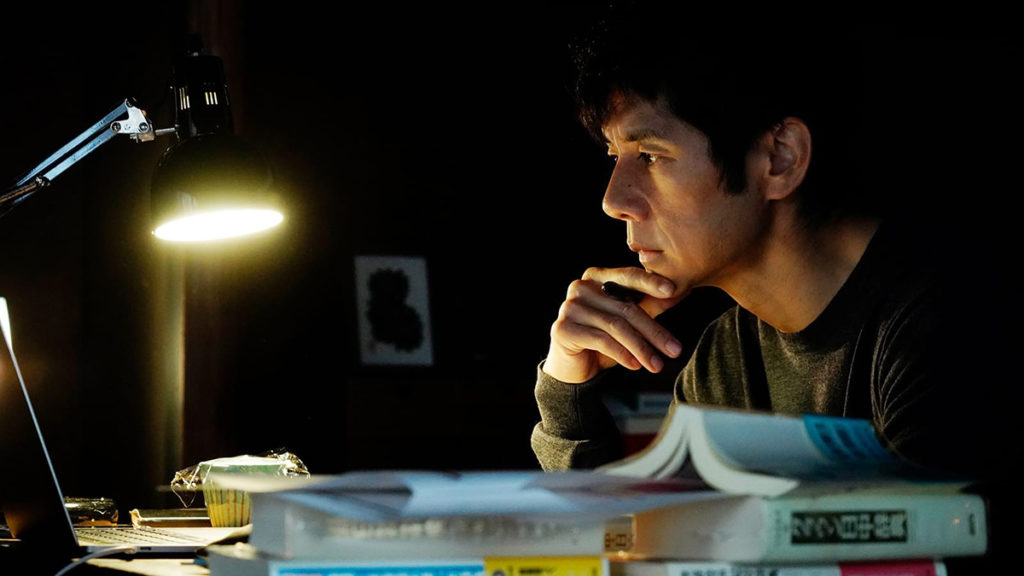 Best Adapted Screenplay: "Drive My Car"
A simple story about a widowed actor and stage director proves to be anything but mundane in "Drive My Car."
Written by director Ryûsuke Hamaguchi and Takamasa Oe, the film is adapted from Haruki Murakami's short story of the same name, in which a stage director forms an unlikely friendship with the young woman who serves as his chauffeur. The screenplay also weaves in the play "Uncle Vanya" by Anton Chekov, as protagonist Kafuku (Hidetoshi Nishijima) directs a multi-lingual adaptation of it throughout the film.
Weaving together adaptations of both the play and Murakami's short story, the film touches on the hallmarks of Murakami's contemplative, complex narratives. By deftly layering precise dialogue and a variety of characters around Kafuku's grief while he directs his play, the film packs an immense emotional punch as it ruminates on grief and forgiveness.
Lauded by critics and awards shows alike, "Drive My Car" has the potential to make history at the Oscars, earning visibility for an international film once again.
– Breanna Diaz