Graduate student Jahmil Eady brings social issues to screen with short films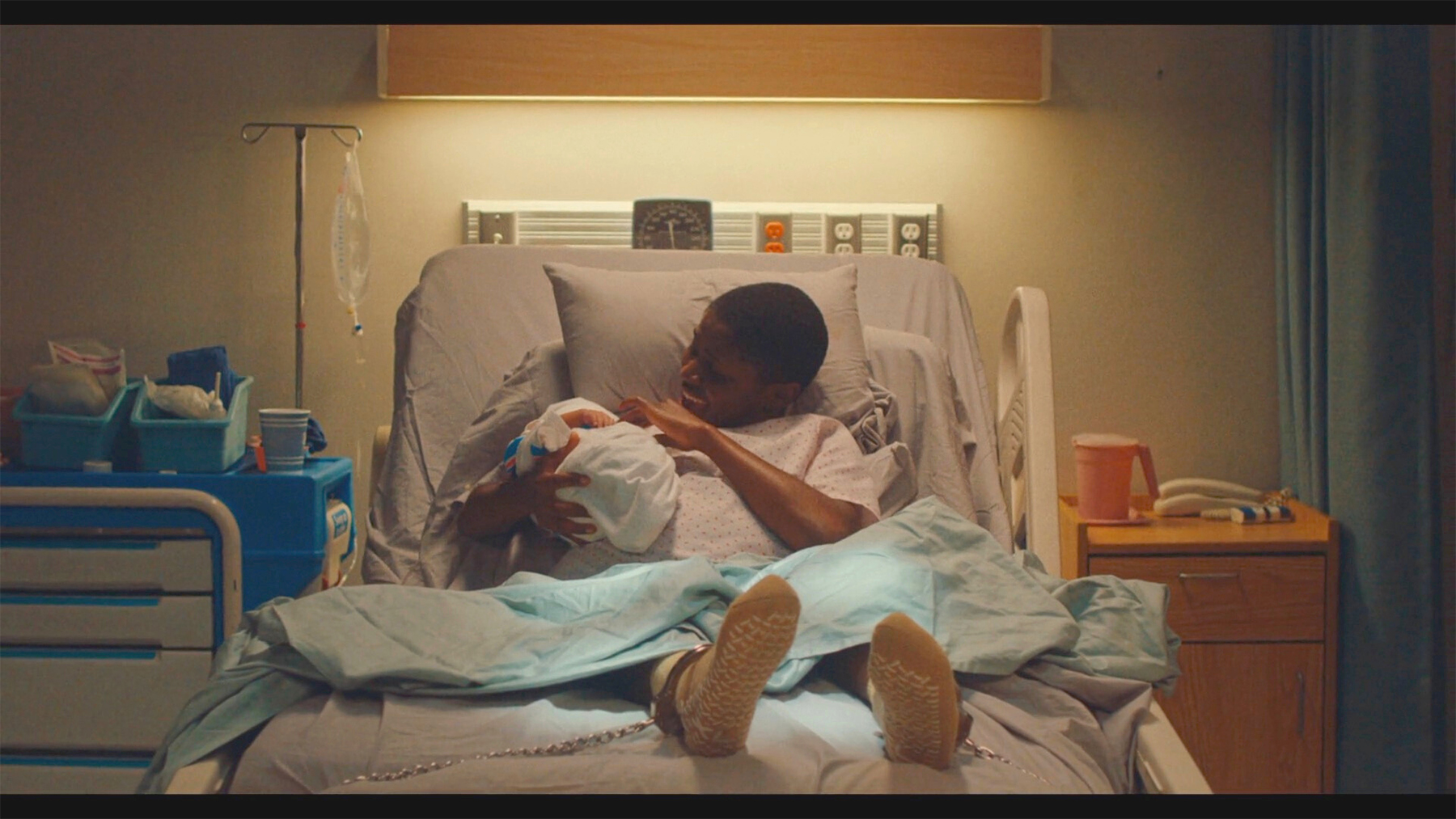 Ashley Wilkerson plays Aria in "The Bond." Directed by graduate student Jahmil Eady, the short film follows Aria, an incarcerated pregnant woman. (Courtesy of Gionatan Tecle)
Jahmil Eady is bringing character-driven stories of social justice from the page to the screen.
The graduate student in directing was recently awarded the Princess Grace Foundation's 2022 Roger Moore Film Honor in recognition of her emerging career in filmmaking. While she always had a casual interest in writing, Eady said it was not until she worked as the associate producer of the documentary series "Released" – which followed individuals rebuilding their lives after imprisonment – that she realized she had her own story to share. From there, she considered how she could unite her passions of film, writing and social commentary together on the big screen.
"It just clicked that there is a way for me to tell stories that have a social justice aspect and also write my own things," Eady said. "I could bring all the things that I like together as a storyteller."
[Related: UCLA alumnus explores intersection between passion and expectation through film]
Eady said she immediately gravitated toward the genres of science fiction and fantasy because they allow filmmakers to explore societal issues in an untraditional manner. For example, her first short film, "Heartland," examines a woman and her grandfather's relationship unraveling in the technological world. Noting that many sociopolitical matters feel personal to her, Eady said she felt best suited to write with inspiration from the lived experiences and social justice matters she connected to most.
"I think as a Black queer woman, … I feel like everything I create would have that lens – the lens of society and my view on my society," Eady said.
Additionally, Eady said her desire to see more people with a similar background to her on screen contributed to her decision to write and direct films. Her love for television and books as a child helped her recognize the importance of representation in media, she said. Therefore, she said she strove to project her own community on screen with the hopes of building empathy among viewers.
Eady's most recent narrative short, "The Bond," follows a pregnant and incarcerated woman who fights to maintain a connection with her child in an isolating prison system. Eady said she upheld her devotion to telling socially minded, character-driven stories by showcasing the protagonist Aria's dehumanizing experience in the prison across the film. Becky Smith, a professor emerita at the UCLA School of Theater, Film and Television, added that she was impressed by Eady's ability to navigate the story's sensitive material early in her directing career.
"(It was) a very difficult story to tell with a tremendously demanding script for actors," Smith said. "When I saw her footage, … I bowled over. I was really amazed at the authenticity of the actors and the fact that they felt so safe in the space."
After her upcoming graduation in the spring, Eady said she aspires to work in a writers' room and pursue a career in television. Although UCLA's directing program is catered toward filmmaking, she said she believes the skills she has acquired will effectively translate to her ultimate goal of becoming a showrunner. Nancy Richardson, a professor emerita at TFT who taught Eady, added that she believes the program's emphasis on holistic storytelling has instilled Eady with the creative force needed to take on the position of power as a showrunner.
"With television, you get to spend more time with the characters, create more character arcs, really have more time to develop those things," Richardson said. "She's wanting to go into that as the creative writer, director, producer – all of the above."
[Related: Alumnus aims to prompt thought in truth-based to off-beat screenplays]
In alignment with the Princess Grace Foundation's mission, Eady said, the motivation behind her work is her desire to uplift other artists in the creative field. Just as she loves sharing stories, Eady said she is passionate about helping others discover their own narratives. A future career as a showrunner would allow her to create jobs for marginalized groups struggling to enter the industry, such as people of color and LGBTQ+ individuals, she added.
"There's always the aspect of giving back," Eady said. "That's a really important moment. … It is not just a dream, but I think it's a real necessity to be able to do the work and to create spaces of opportunity."