Gov. Gavin Newsom's proposed budget may impact UC education quality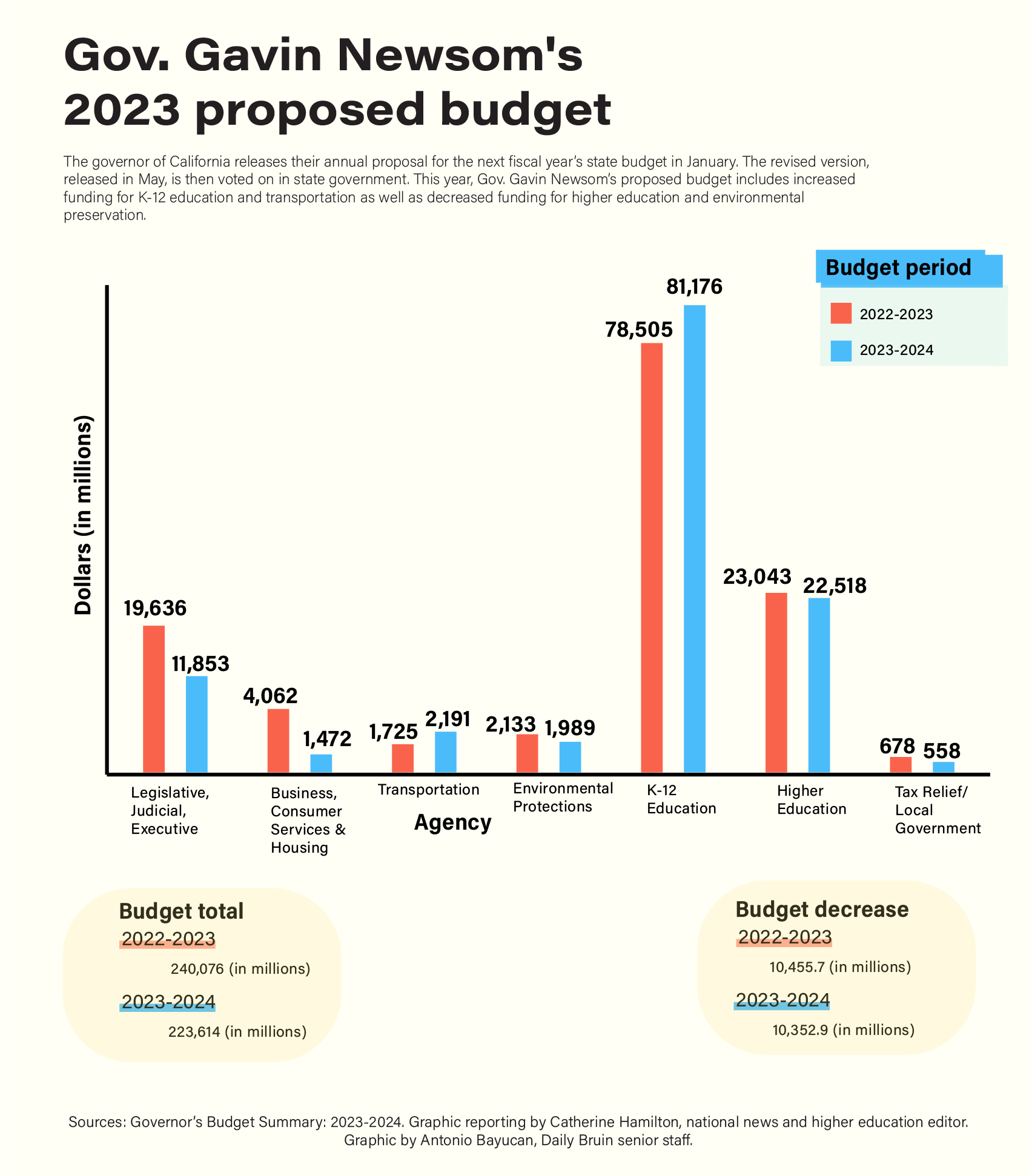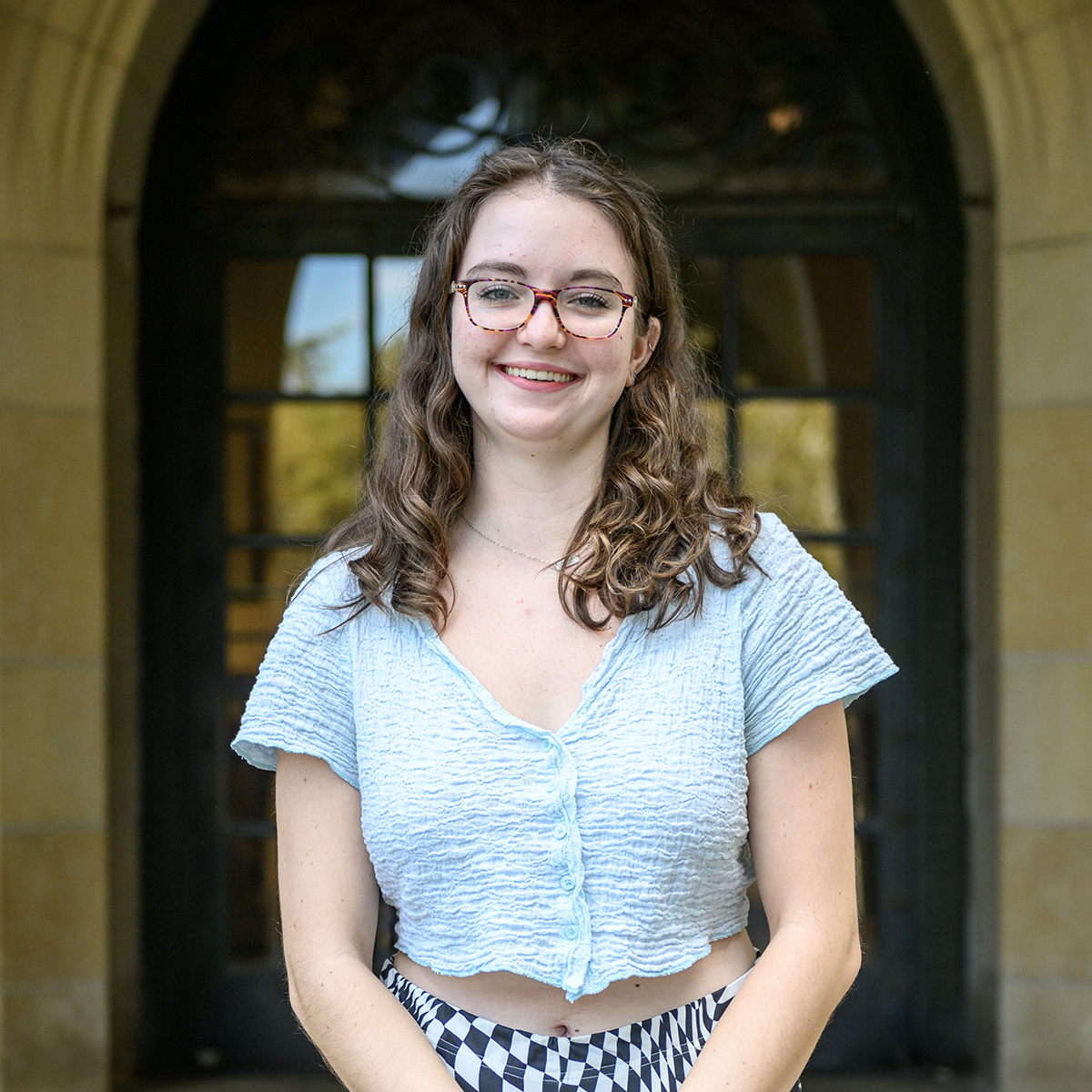 Following the announcement of Gov. Gavin Newsom's proposed 2023-2024 budget in January, UCLA professors discussed its implications for the University of California.
The governor of California releases their proposed budget for the next fiscal year in January with monetary allocations based on economic estimates and predictions, said Zev Yaroslavsky, director of the Luskin School of Public Affairs' Los Angeles Initiative, in an emailed statement. The governor's May revision of the budget and the version enacted by the state legislature in June is based on the state's actual revenues, primarily from income taxes, he added.
This year's proposed budget is nearly 7% lower than last year's implemented and revised budget, according to the governor's office. Significant changes include decreases in funding for higher education, government operations and environmental protection measures, as well as increases for K-12 education and transportation services.
For the UC specifically, ongoing spending would increase from around $4.4 billion to around $4.6 billion and one-time spending would drop from $5 billion to $4.7 billion. Ongoing funding consists of the core funding that helps cover costs associated with student enrollment and faculty and administrators' salaries, said Dan Mitchell, a professor in the UCLA Anderson School of Management and the Luskin School. One-time spending goes to maintenance and other finances that do not necessarily need to be addressed immediately, he added.
Gov. Newsom and the UC have a multiyear commitment that includes annual 5% budget increases if the University continues to increase its in-state student population, according to EdSource, a nonprofit organization that covers California and national education news. The University is currently behind schedule in increasing its in-state enrollment.
Ozan Jaquette, an assistant professor of higher education, said UC campuses have to figure out how to make up the losses from non-resident student tuition, as there are plenty of qualified in-state students to fill spots. However, unlike in past years, the governor's office appears to be incentivizing the UC to enroll more in-state students through increased funding, he added.
Mitchell said that in this year's proposal, the governor also stated that some of UCLA's future funding will be dependent on the implementation of the Transfer Admission Guarantee program, which California community college students can apply to in order to receive guaranteed admission to any UC except for UCLA, UC San Diego and UC Berkeley.
[Related: Budget proposal would include UCLA in transfer admission guarantee program]
But these requirements from the state cannot mandate action from the UC Board of Regents, who hold autonomy in managing the funds received from the state, Mitchell added.
"There's sort of constitutional tension between the constitutional autonomy of the regents and the University of California, and the normal political process," he said.
Additionally, UC campuses are having to figure out ways to pay academic student workers higher wages based on their recent contracts with the University, Jaquette said.
[Related: UAW ratifies contracts for graduate student workers, ends historic UC-wide strike]
As many school departments are going to have to find the money themselves, there will likely be a decrease in the number of academic student workers, especially teaching assistants, he added. This may decrease the quality of learning at UC campuses, as classes may see fewer assignments and TAs may have to take on more students, Jaquette said.
Beyond the UC, the governor's proposed budget shows that state revenues are down for the first time in recent years, Yaroslavsky said in the emailed statement. Nevertheless, even as California will likely have to restrict its spending, the revised May budget will likely have more funding, he added.
"Historically, the initial proposed budget is bleaker than the May revisions, because governors like to end the budgetary cycle with good news," Yaroslavsky said in the emailed statement. "Unless the economy goes into a sustained downturn, it is very possible that things will look better in May than they (do) today. However, we'll have to wait and see."
Hamilton is the 2022-2023 national news and higher education beat editor. She was previously a national news contributor. She is also a second-year English and political science student.
Hamilton is the 2022-2023 national news and higher education beat editor. She was previously a national news contributor. She is also a second-year English and political science student.