Alumnus's film 'Lioness' tributes Iranian feminist 'Women, Life, Freedom' movement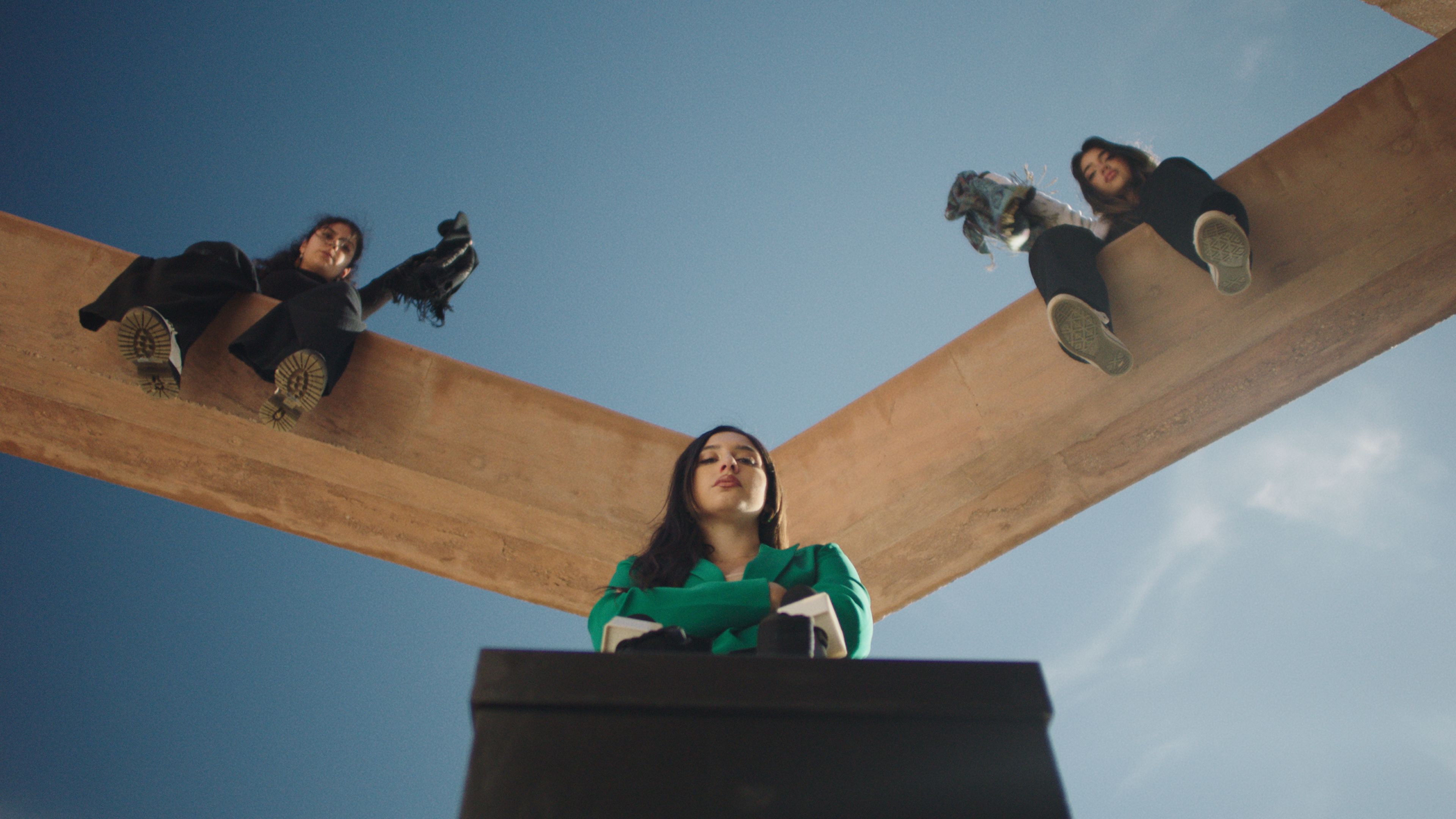 Three woman look down in "Lioness." The short film was written and directed by alumnus Arrad Rahgoshay. (Courtesy of "Lioness")
This post was updated Feb. 9 at 10:26 p.m.
The film "Lioness" communicates the fundamental freedoms the women in Iran are denied.
Written and directed by alumnus Arrad Rahgoshay, "Lioness (A Freedom Project for Iran)" stresses the humanitarian violations and injustices of the Islamic Republic of Iran, spearheading themes of freedom by displaying tenacious female figures. Following the death of 22-year-old Kurdish-Iranian woman Mahsa Amini, also known by her Kurdish name Jina, and the consequential global rise of the "Women, Life, Freedom" movement, Rahgoshay said he was captivated by the fearless, unwavering grit he witnessed at the downtown Los Angeles protests, inspiring the film's name "Lioness."
"It's not a story about your typical lion," Rahgoshay said. "It's a female lion and they are on the forefront of everything. … There's further symbolism to the lion on the original flag of Iran … the sun is casting a light on the lioness to take us to where Iran used to be and where it should be in terms of political freedom and autonomy."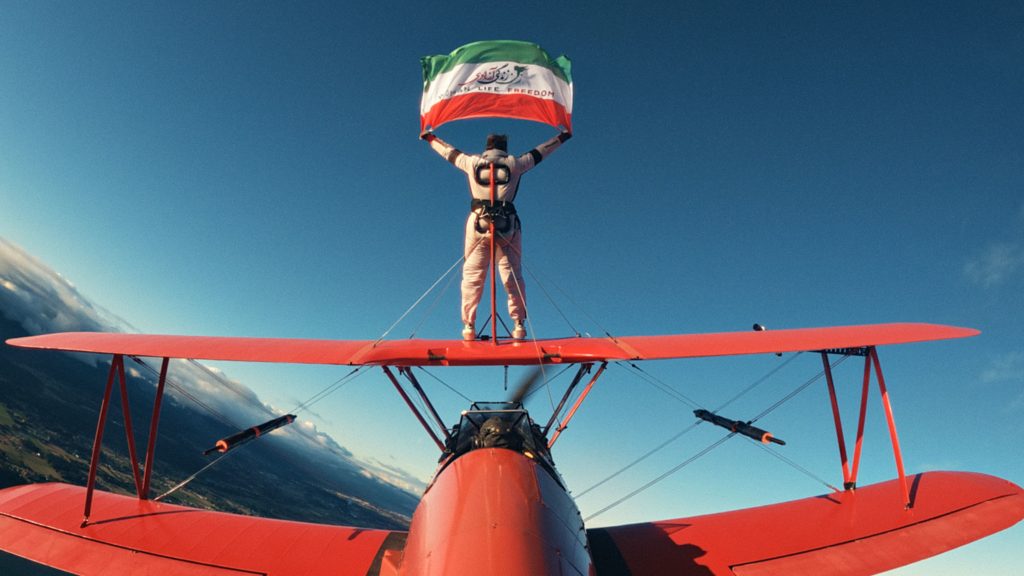 [Related: UCLA Film & Television Archive, Farhang Foundation celebrate Iranian cinema]
However, Rahgoshay said the short film is not about an actual lioness. As seen on the former Iranian flag, the animal serves as a metaphor for the courageous female characters who partake in activities currently banned in Iran by the government. The film commences with a woman, played by Iranian actress Yasmine Aker, courageously standing on a cliffside, he said. Indicative of the emotional upheaval Iranian women have been forced to stomach, Rahgoshay said she tears off her hijab and fervently screams as the film flashes with other dynamic cries of women. He said women of many different backgrounds are highlighted, including a woman playing the tombak, which is traditionally played by men.
"I thought it'd be really powerful to put a woman playing the tombak and put her in a Kurdish dress, so the girl playing the drums is representing Mahsa," Rahgoshay said. "It's a reflection of Mahsa drumming and telling us to keep fighting. Every time she hits the drum, it sounds like it can be represented by gunshots or bloodshed."
Transitioning into an educational portion tailored to the non-Iranian population, associate producer Candy Samareta said she aided in the creative consulting of pre- and post-production, ensuring the film's message is explicit to non-Iranians. She said while the film illustrates many of the injustices and pains endured in Iran, it aims to be emotionally jarring to people from all walks of life.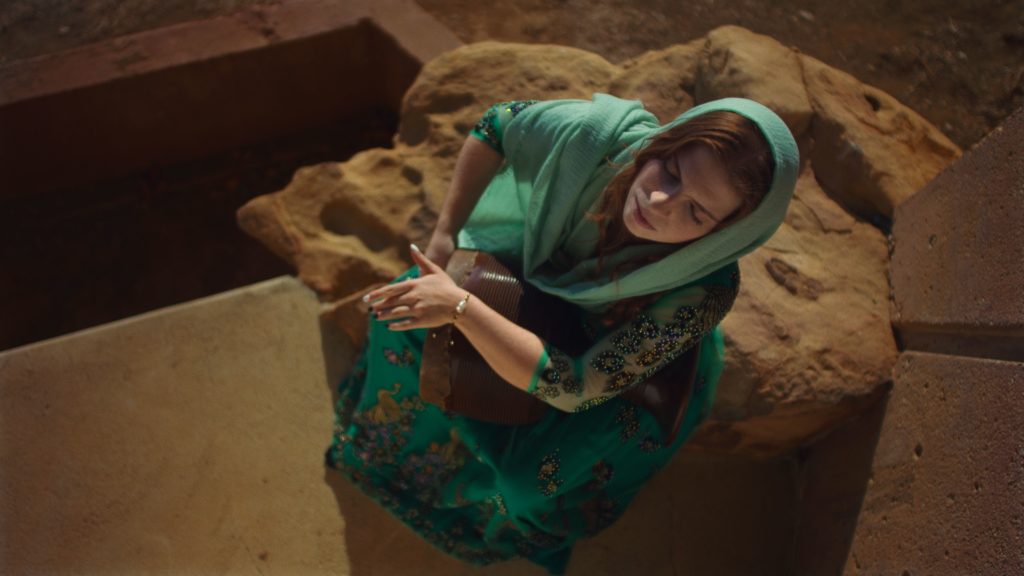 As women in Iran are forbidden from engaging in many commonplace activities or professions, such as riding motorcycles, dancing in streets and being artists, Rahgoshay said he aspired to show renowned Iranian figures engaging in such activities in his film. Accordingly, "Lioness" features Iranian stunt woman, Mahsa Ahmadi, who stands above a flying plane bearing a flag that reads "Woman, Life, Freedom," Rahgoshay said. Further pushing the narrative of women's entitlement to fundamental freedoms, he said "Lioness" incorporates Persian dancer Melieka Fathi and artist Negar Tafreshi as well as alumnus and lawyer Dellara Gorjian.
Complementing the film's visuals, the music score in "Lioness" is equipped with narration, vocals and instrumentation, said executive song producer Seeno Shahrooz. He said the score is dramatic while centering a seamless composition of traditional Iranian percussion arrangements and cultural authenticity in tone and progression. Shahrooz said the score was assembled with his production partner Eden Eliah Nagar with the intention of being thought-provoking and emotional, imposing a pointedly candid but critical reminder of the freedoms not afforded to everyone.
Embedded in the score is a 13th-century CE Persian poem, "Bani Adam," by prominent Iranian poet Saadi Shirazi, who conceptualizes human beings as constituting a single entity that feels empathy, Shahrooz said. In the film, famous Persian singer Sami Beigi both recites and sings the poem.
"He's (Beigi) actually singing the words in Farsi during (the recording) session," Shahrooz said. "To me, that was the most important and authentic element because it humanizes the whole thing and it goes from this narration to the first true melodic vocal element of the song."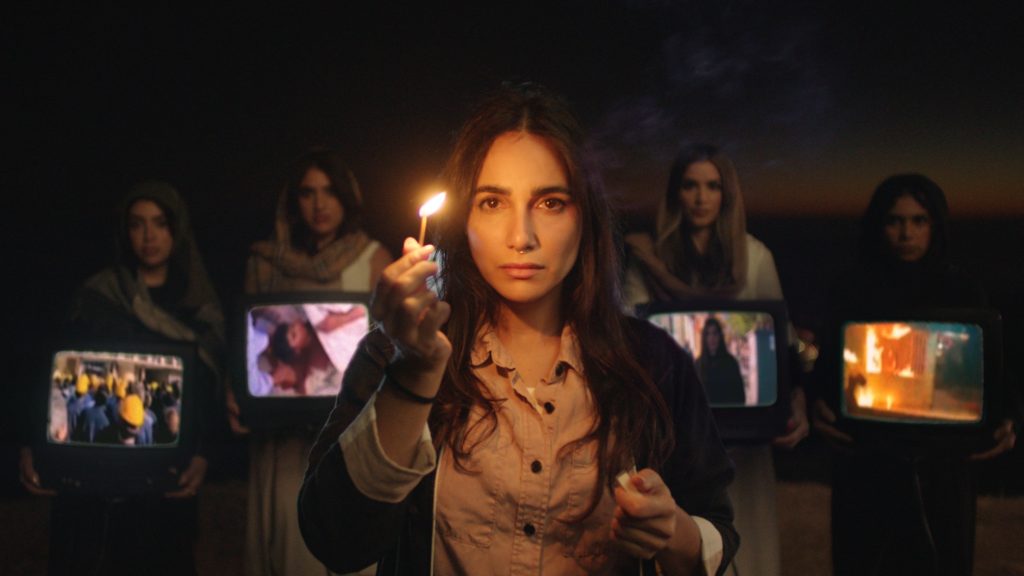 [Related: 'Kingdom of Strangers' film explores universal themes of isolation, exile]
Samareta said the production of "Lioness" was rare given the film industry's prolific profit-driven motives, so it was novel to work with individuals who demonstrated devotion to the project and came together for a labor of love. Doubling as a sentimental production and creative contribution to the "Women, Life, Freedom" movement, Rahgoshay said the conversation is far from over. He said while news coverage may dissipate, hope should persist for those in and outside of Iran.
"It's (writing and directing the film) kind of a way for me to connect with our country even though I may not be there," Rahgoshay said. "It's a way to just show we're here with you guys. We see you. We echo your sentiments, and we're doing everything we can to help."