Sundance 2023 Q&A: 'Theater Camp' writers, directors discuss reflecting friendship onscreen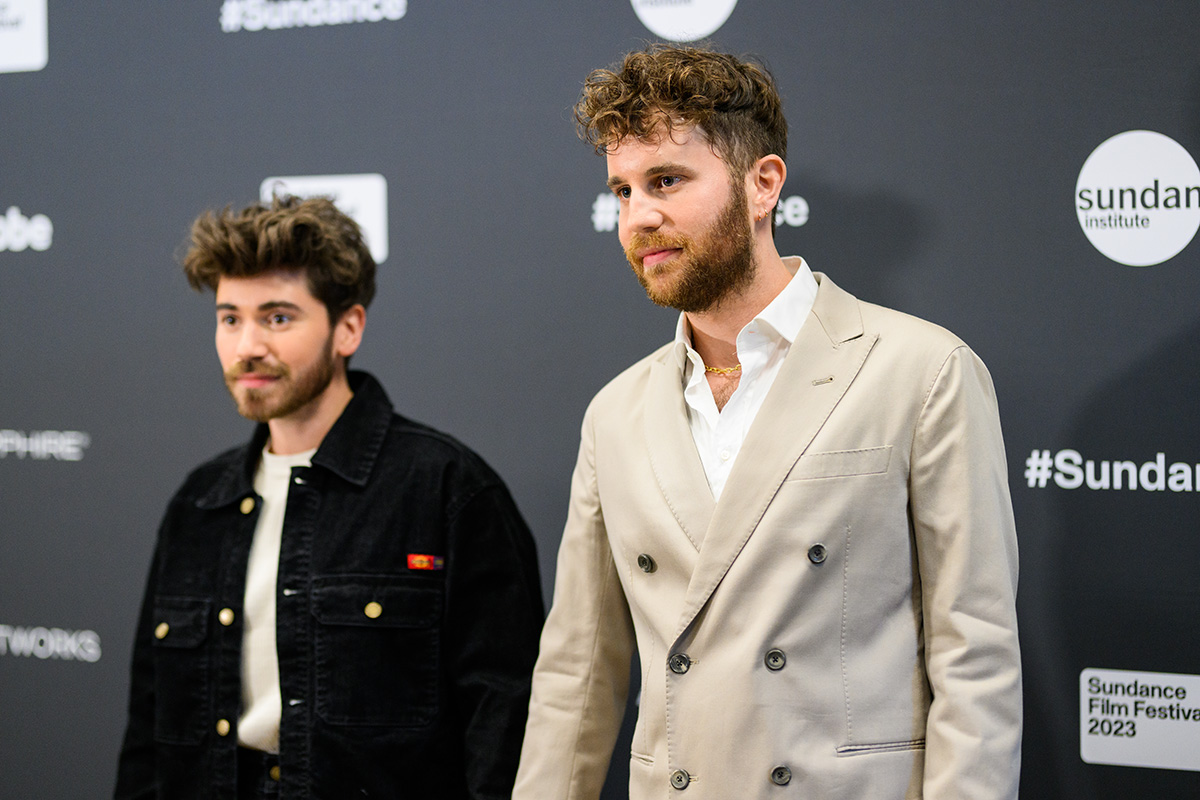 Noah Galvin (left) and Ben Platt (right) pose at the 2023 Sundance Film Festival. The pair served as co-writers on "Theater Camp." (Joseph Jimenez/Assistant Photo editor)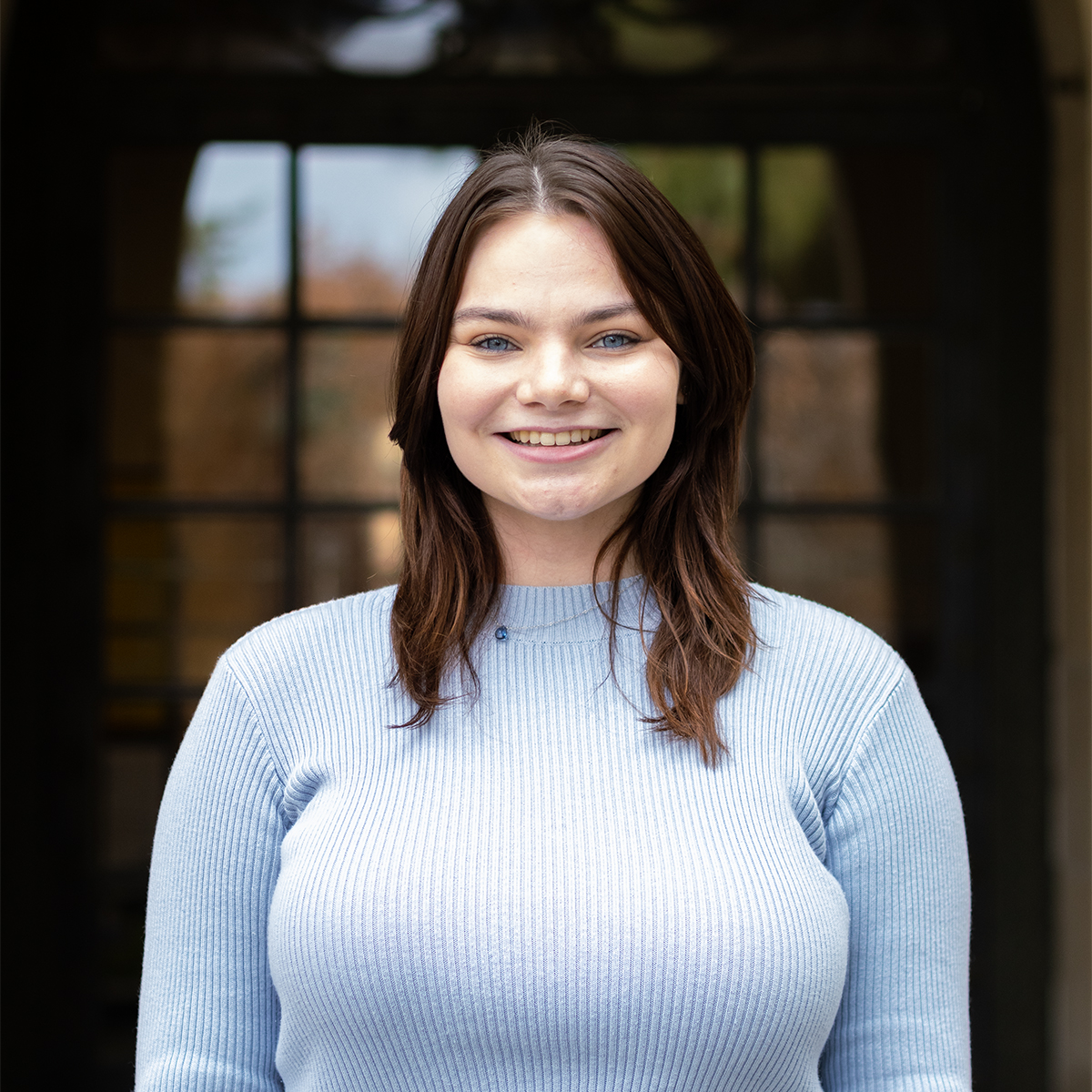 Just like their campers, the writers and directors of "Theater Camp" are a tight-knit unit.
For their feature directorial debut, Molly Gordon and Nick Lieberman collaborated with friends and writers Ben Platt and Noah Galvin on "Theater Camp." Premiered in the U.S. Dramatic Competition of the Sundance Film Festival, the film follows teachers Amos (Platt) and Rebecca-Diane (Gordon) of the AdirondACTS theater camp as they band together with the founder's obnoxious "crypto-bro" son (Jimmy Tatro) to save their campers' scrappy safe haven.
Gordon, Lieberman, Tatro and producer Will Ferrell spoke with the Daily Bruin's Alexis Jones at a festival press line about how the real-life friendship of the writers and directors culminated in "Theater Camp."
This interview has been edited for length and clarity.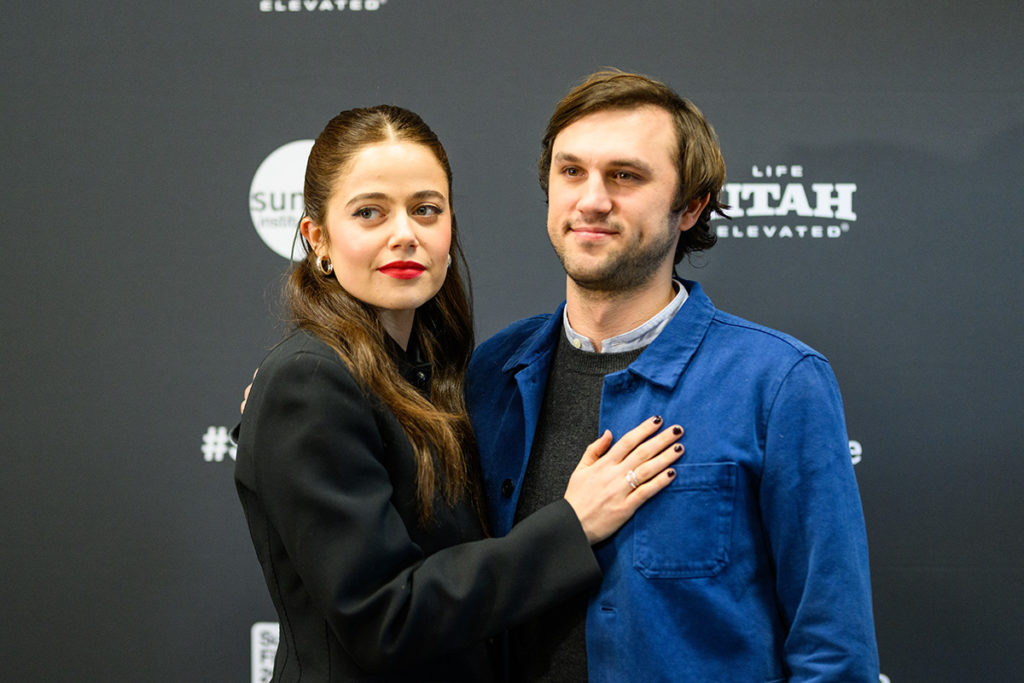 [Related: Sundance 2022: 'Am I OK?' subverts classic coming-of-age narrative to center lifelong growth]
Daily Bruin: What kind of conversations did you have with each other and with Platt and Galvin about how you wanted to approach this story?
Nick Lieberman: I think this was a project that really came about organically through many, many conversations and things that we love and things that we wanted to see more of that we were just hoping for an opportunity to actually realize. Gordon's been in so many amazing things and been on so many amazing sets, but I think it is an exciting thing to have something that's really actor-led and actor-run, which the writing of this film was.
DB: What was your personal connection to this film? What was it like showing that onscreen?
Molly Gordon: Platt and I play opposite each other, and we got to bring our 20-year-long relationship (to) the film, and that was amazing. Many of my friends, Ayo Edebiri, Patti Harrison and Owen Thiele (are also) in the movie, (as well as) our new friend Jimmy (Tatro). It was just amazing.
DB: What was it about this film that made you want to be a part of it?
Will Ferrell: I think it was really more about the friendship between Molly (Gordon) and Noah (Galvin) and Ben (Platt) and just listening to them pitch it to us that there was such a camaraderie between them, and obviously, we loved the world and the basic premise, but I think it was more that, 'Oh, these guys are such friends. They're so funny together; they're going to make something great.' And so, I think that's really what drew us, and I think it reflects on the screen.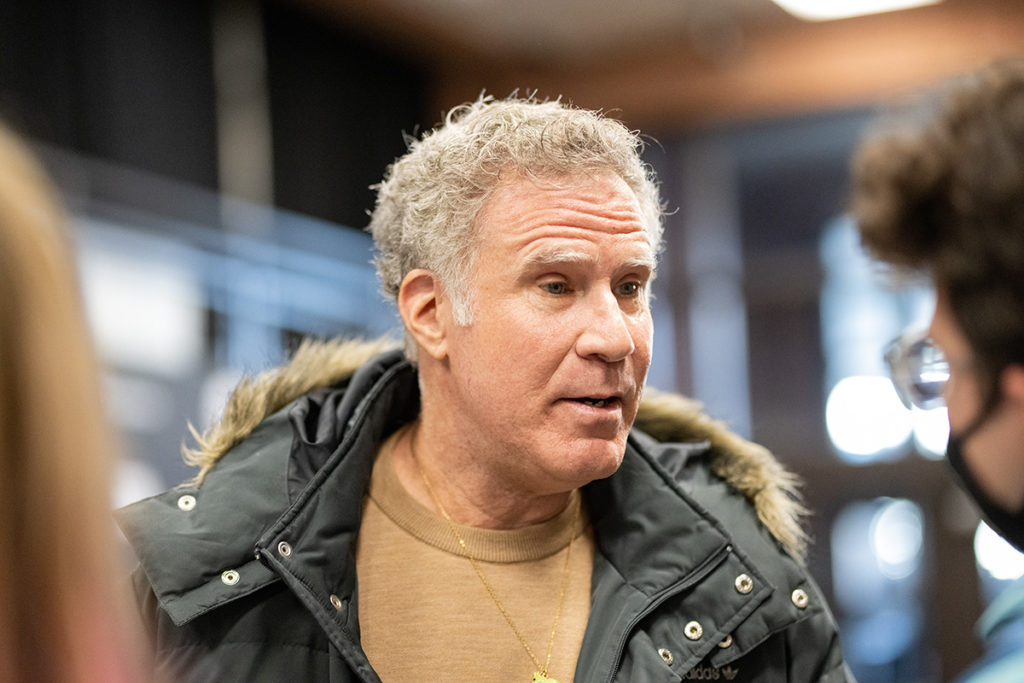 [Related: Sundance 2022: Q&A: Directors retrace friendship, journey of Ye film 'jeen-yuhs: A Kanye Trilogy']
DB: What drew you to this story as both an actor and executive producer?
Jimmy Tatro: I think it's just a story that was very personal to the people making it, and it just kind of authenticates something like this. But as someone that is kind of an outsider to the world, I was very drawn to playing the outsider to the world because, as a viewer, my character would help a guy like me understand it a little better. So, broadening the movie in a way. That was exciting to me.
Jones is the 2022-2023 Arts editor. She was previously an Arts staff writer from 2021-2022. She is a fourth-year psychology student from Las Vegas.
Jones is the 2022-2023 Arts editor. She was previously an Arts staff writer from 2021-2022. She is a fourth-year psychology student from Las Vegas.