Sundance 2022: Q&A: Directors retrace friendship, journey of Ye film 'jeen-yuhs: A Kanye Trilogy'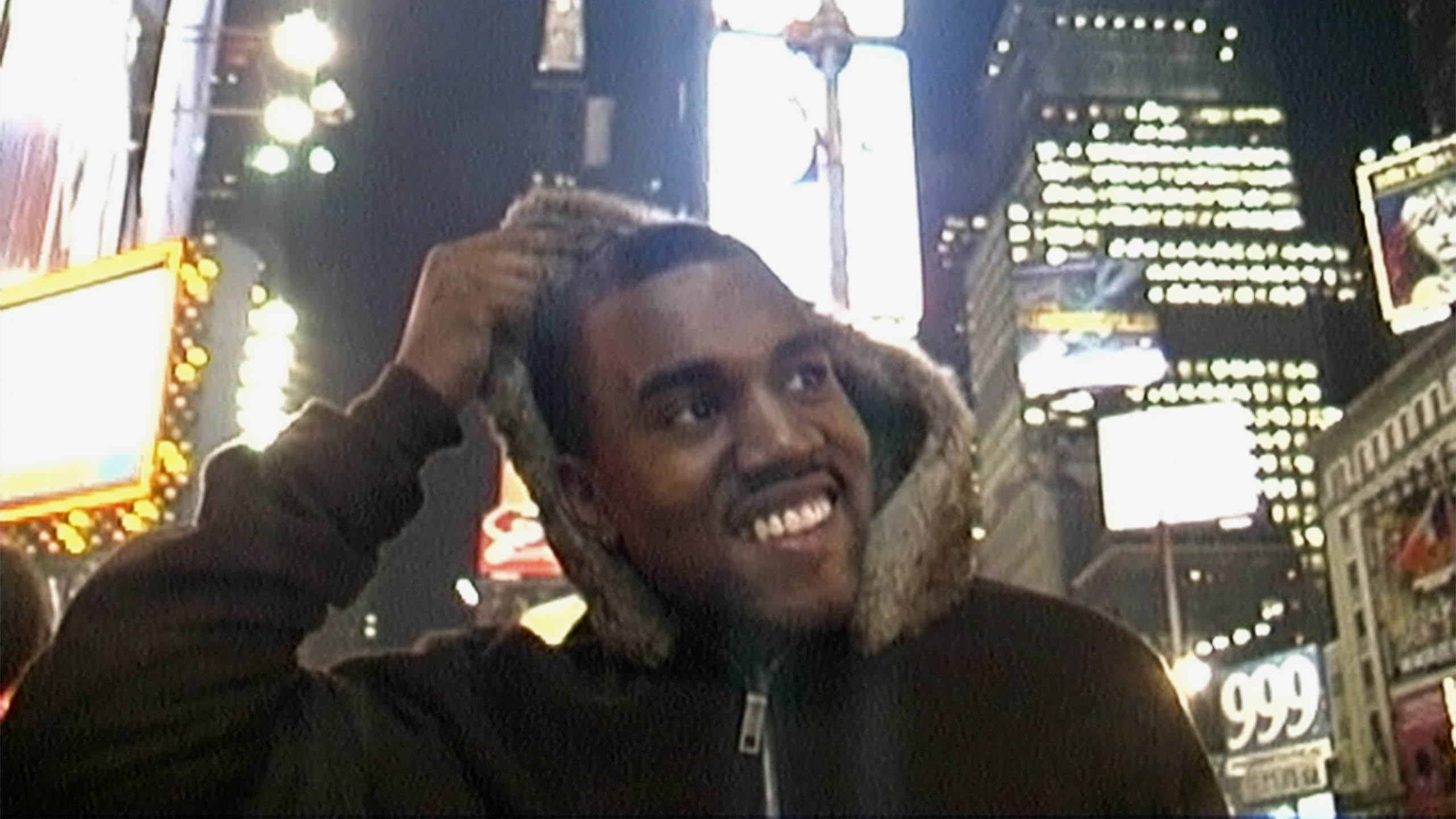 "jeen-yuhs: A Kanye Trilogy" follows Ye, formerly known as Kanye West, from his Chicago roots to one of hip-hop's biggest names. Directed by Chike Ozah and Clarence "Coodie" Simmons, the documentary trilogy spans two decades of Ye's music career. (Courtesy of Sundance Institute)
"jeen-yuhs: A Kanye Trilogy"
Directed by Chike Ozah and Clarence Simmons
Netflix
Jan. 23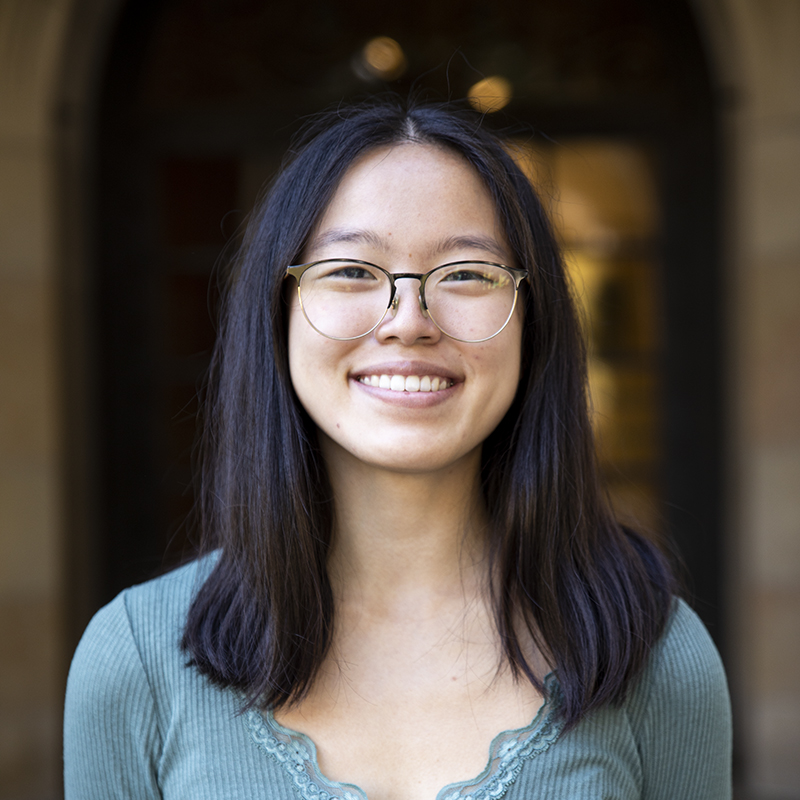 Three films, two decades, one Ye.
The first in a trio of documentaries, "jeen-yuhs: A Kanye Trilogy" screened in the Premieres category of Sundance Film Festival. Co-directed by Chike Ozah and Clarence "Coodie" Simmons, the film tracks the two-decade career of rap artist Ye, formerly known as Kanye West. From directing his first music video to supporting him through his mother's passing, the duo documented West's career as he grew from a budding Chicago hopeful to a hip-hop titan.
Ozah and Simmons spoke with the Daily Bruin's Vivian Xu and other festival press in a Q&A moderated by Senior Manager of Programming Adam Montgomery about their history with West, separating friend from documentary subject, and what viewers can learn from his journey.
This interview has been edited for length and clarity.
Adam Montgomery: I heard that you had more than 320 hours of footage to go through – that must have been such a massive undertaking. How did you approach going through that and weaving through a storyline that you felt comfortable telling over these three films?
Chike Ozah: It actually wasn't as daunting as you would think. If we would have done this film about five years ago, it probably would have been. But like we always say, everything we've done up to this moment has been a rehearsal for this film and (we've) been able to really hone in on craft.
We've been studying screenplay writing for the past four years. A lot of what we've learned (from that) we applied to the story. We really want to tell the hero's journey with Kanye as our little protagonist. We put an archetypal hero's journey – a classic storytelling format – together for this.
AM: When you broke out a camera 20 years ago, you weren't necessarily at the same point in your career as you are now. What was it like seeing your career move forward and progress over the years knowing that you had this on the shelf just waiting to get out there?
Clarence Simmons: There definitely was some security. I remember when (Ozah) quit his job at MTV. He was making all that money and I'm eating oatmeal every day. When he did that, I (thought) 'Oh yeah, he has some serious faith as well.'
CO: We always knew that one day we were going to tell the story. We always talked about this treasure trove of footage (Simmons) had, but he would only share so much of it. So I would see clips, but it wasn't until recently when the pandemic came in that I even saw all the footage that we really had.
I can't front because low-key I was a little bit scared. Like how do we put this together? I know (Simmons) showed me some stuff, but I don't know how this is going to connect with that. But it was amazing because even in the process, footage kept on popping up, moments that we didn't even realize we had, and it would create a perfect storyline for us that we didn't even know was there.
AM: You were close to Kanye from the beginning. As his career went on, at a certain point, did you feel like creatively you needed to separate or detach yourself from a friend in order to make the movie that you wanted to make?
CS: We're just going to be on pages to the story. Really, the footage can't lie. Kanye became more like my brother. It's amazing just to see 21 years like a flashback. When I said I wanted to show him the project, I told him he had to watch it around all of us, everybody that loves him, so we can cry together, laugh together, hug.
Especially in the third film, Donda (West) was a really close friend of mine. When she passed away, the hardest thing I've had to do was her funeral presentation. While I was doing that, we were editing so (we're) watching rough cuts. But after every rough cut, I had to leave the room because I just bawled out crying and then I came back like 'OK, well do this, do that. Alright, let's watch it again.'
AM: Without spoiling anything, do you have any insights (on the second and third films)?
CS: You're going to see the making of "(The) College Dropout" from (the) first to the last song. You're going to see him win a Grammy. You're going to see heartbreak because (of) the passing of his mom. You have the ups and downs that he went through – it's an amazing ride. It's going to show people that no matter what you go through, whatever obstacle you go through, you can overcome it.
Xu is the 2021-2022 Arts editor. She previously served as the music | fine arts editor from 2020-2021 and was an Arts reporter from 2019-2020. She is a third-year neuroscience student from Philadelphia, Pennsylvania.
Xu is the 2021-2022 Arts editor. She previously served as the music | fine arts editor from 2020-2021 and was an Arts reporter from 2019-2020. She is a third-year neuroscience student from Philadelphia, Pennsylvania.