Kaplan survey finds pre-med students may base school decisions on abortion laws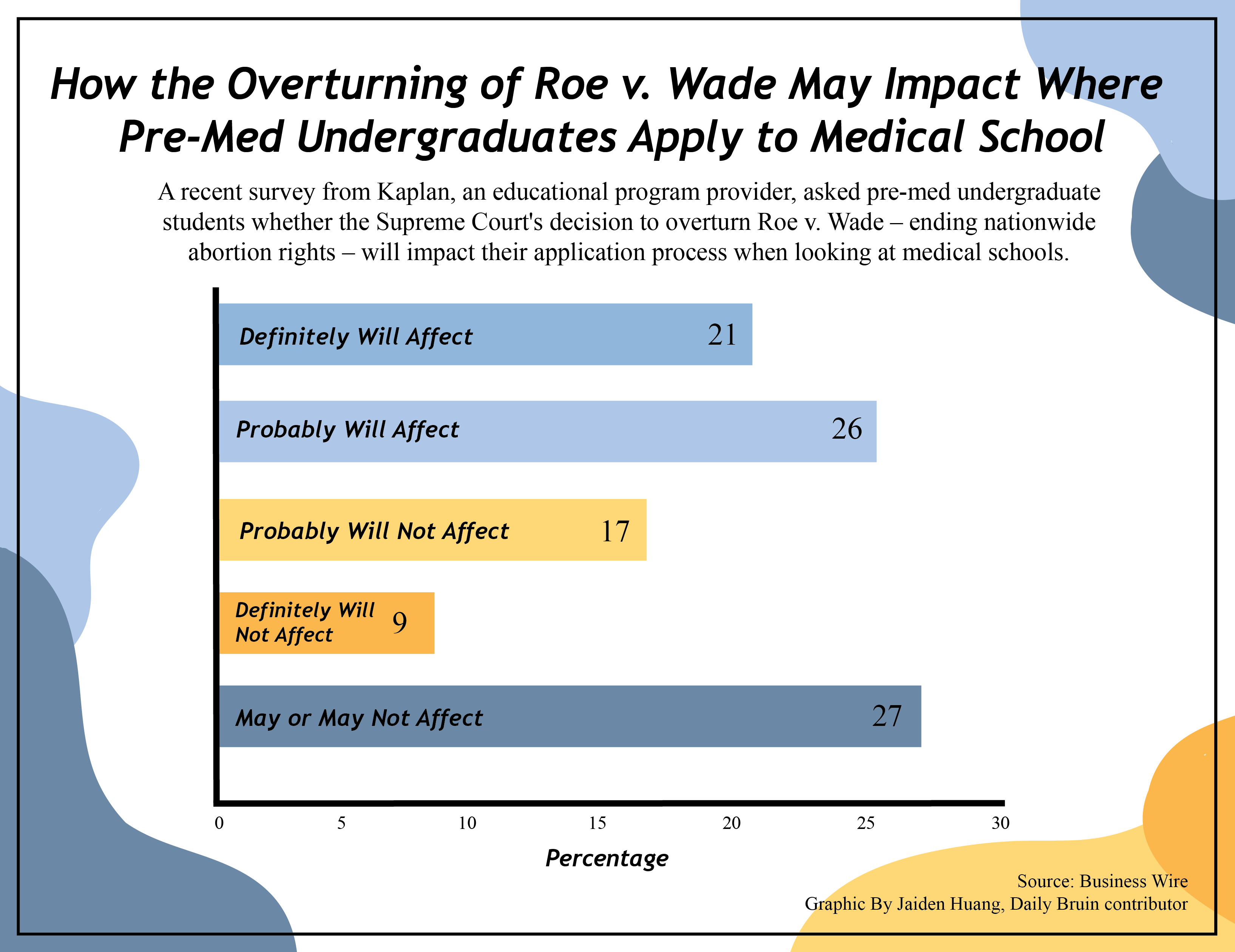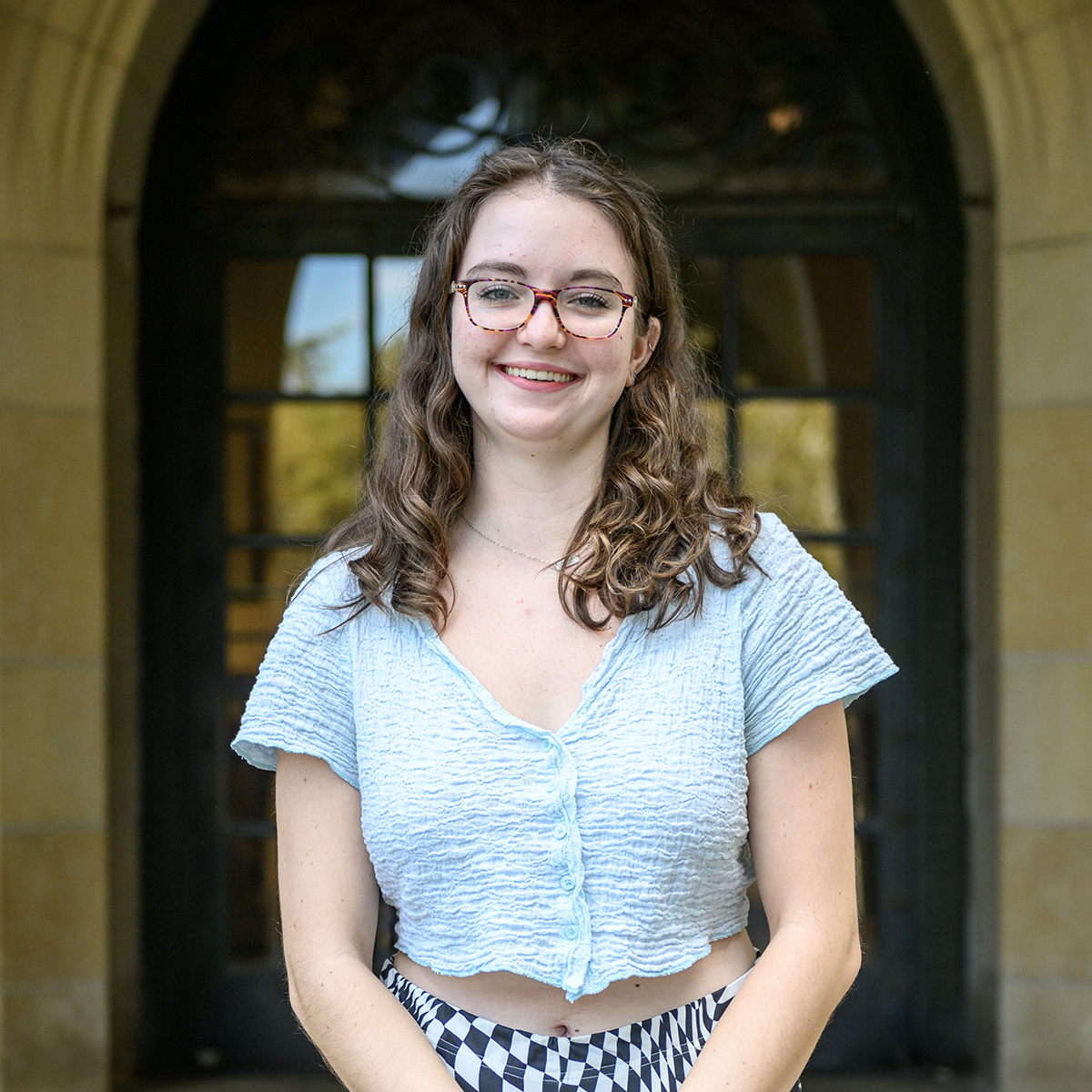 A November 2022 survey by Kaplan found nearly half of current pre-med students may decide where to apply to medical school based on states' abortion laws.
The survey asked more than 300 pre-med undergraduate students whether the June overturning of Roe v. Wade, a Supreme Court case that protected the right to abortion, will affect where they choose to study. The group found 21% of students said the issue definitely will affect their medical education path, 26% said it probably will, 17% said it probably will not, 9% said it definitely will not and 27% said it may or may not.
UCLA has a high concentration of undergraduates on the pre-med track, said Petros Minasi, Kaplan's senior director of pre-health programs. Many pre-med students are paying attention to abortion care partly because their personal beliefs affect how they view science, law and education, he added, which is why Kaplan decided to conduct this survey.
"Historically, pre-meds were focused on their classes and getting the grades and learning the science and doing well on the MCAT and applying for med school assignments. That means volunteering, getting clinical experience, et cetera," Minasi said. "But they are particularly much more politically aware today."
Students fear they won't receive the education required to perform necessary medical procedures, such as a medically induced abortion to save the patient's life, said Michael Walls, the national president of the American Medical Student Association. The global organization helps train and support medical students.
"There would essentially be … two classes of OB-GYN in particular," Walls said. "Those who know how to perform abortions and those who don't."
Medical care and social issues also intersect in other areas that affect coverage, Walls said, such as mental illness, addiction and same-sex marriage. Even if a doctor had previously called a location home, they may not practice there if there is fear of retribution, subsequently affecting health care access for entire communities, he added.
Walls added that some schools are already banning their limited education on abortion. Even going to medical school in California, Walls said he received little training and education on performing abortions, including the process and possible use of medications.
Abortion restrictions can widen the gap between who has access to health care and who doesn't, said Sam Doung-Brett, a third-year human biology and society student. Some states are even prosecuting individuals who perform abortions illegally and not just those who receive them, according to the Los Angeles Times.
"Since I am interested in becoming an OB-GYN, I want to be able to get a full, comprehensive education," Doung-Brett added. "I wouldn't want to … be put into a situation where my own personal safety could be on the line for just carrying out my job."
Doung-Brett also said the ability to learn about health care procedures such as routine checkups and screenings could be at risk because of anti-abortion restrictions.
Especially at a larger school, it is difficult to get one-on-one advising for medical school applications, Doung-Brett said, adding that she thinks it would be useful to have a system to help students figure out how to align where they go to school with their own personal views.
The AMSA is working on a scorecard for pre-med undergraduates to grade medical schools on diversity, reproductive health, wellness and other important factors students look for, Walls said. Pre-med advisors will be able to use this card in the future to help guide students, he added.
"I think that's (abortion restrictions) something that a lot of people should take into account," Doung-Brett said. "Community health and bettering the health of the people that are severely underrepresented is a really important part of medicine."
Hamilton is the 2022-2023 national news and higher education beat editor. She was previously a national news contributor. She is also a second-year English and political science student.
Hamilton is the 2022-2023 national news and higher education beat editor. She was previously a national news contributor. She is also a second-year English and political science student.