Student Cristina Williams tells clients' stories through ink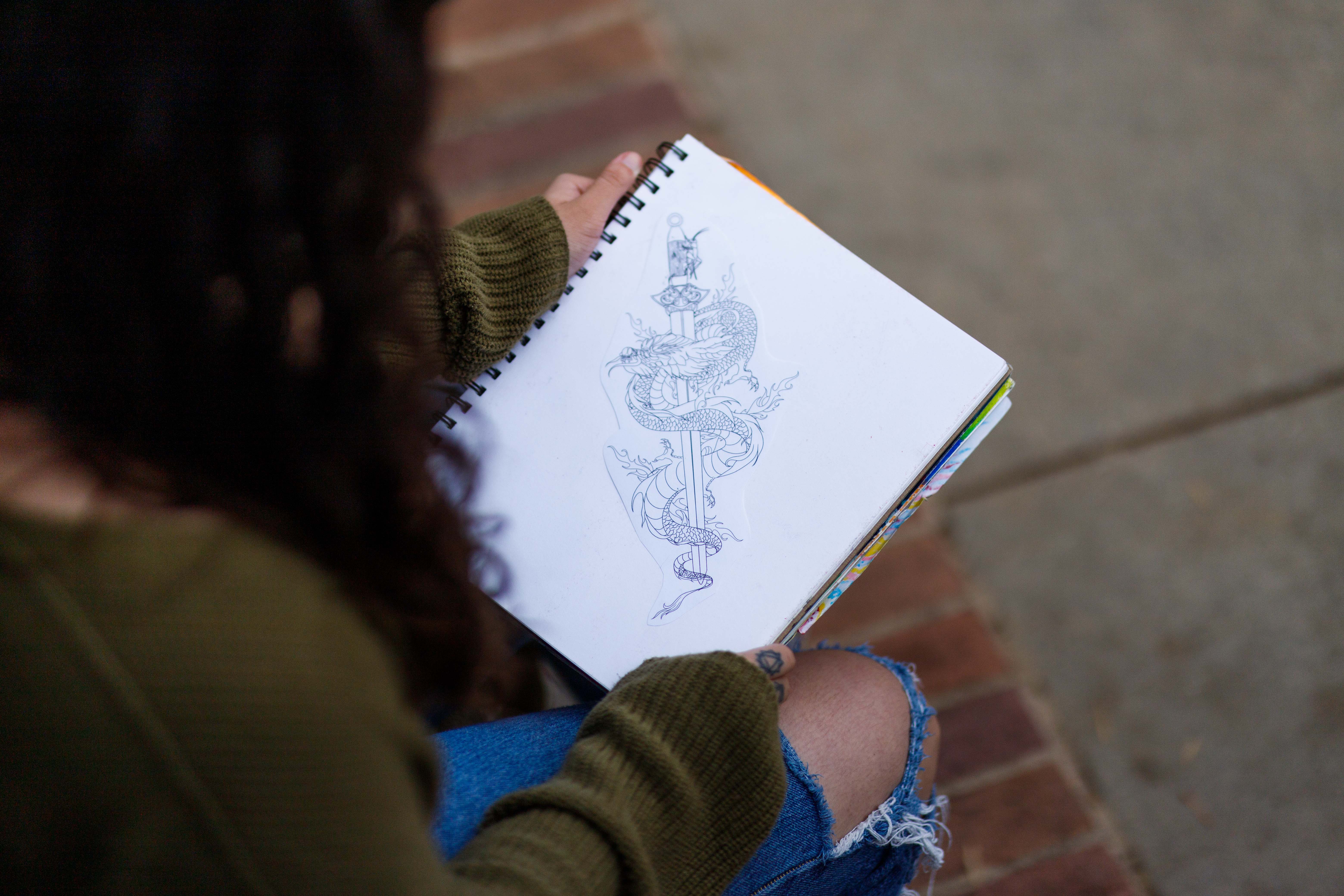 Cristina Williams shows off one of her intricate tattoo designs on a sketchbook. The fourth-year student runs Art of the Ink Tattoos, her business where she inks designs onto clients. (Ethan Manafi/Daily Bruin staff)
Cristina Williams is inking vivid visuals to life.
The fourth-year world arts and cultures student offers tattoo services through her brand Art of the Ink Tattoos, where she said she connects with clients to fulfill their ideas for a tattoo design. For Williams, giving someone a tattoo allows her to be included in their journey of self-expression, acting as the tool through which a person can portray an artistic message in both a meaningful and creative way. To her, tattooing is a form of art therapy that helps others deal with the instances in their life, she said.
"There are so many reasons that somebody will get a tattoo," Williams said. "The most common one I hear is that it's for the experience. It's a milestone for people in their lives, especially now that it becomes much more widely accepted, at least in the United States."
As a student searching for a medium through which she could demonstrate her artistic skillset, Williams said she was heavily into drawing as a teenager. After numerous friends suggested her designs as potential tattoos, Williams – who was interested in the idea of getting tattoos for herself – said she was inspired to purchase supplies and give it a try. From there, Williams said she discovered her passion for tattooing, utilizing this creative outlet in a professional capacity.
[Related: UCLA student embraces AAPI heritage through tattoo artistry]
Originally, her business began as a fun activity for Williams to try on her parents and close family friends, she said. But before long, Williams said she had enough community interest to branch out through her Instagram page, where she advertises her services. With the addition of new clientele, Williams said she improved her professionalism and evolved her tattooing skills, working to transform her skillset into a full-time career.
In response to an increased interest in her work, Williams said she began working as an artist at Ink Ink Tattoos, a tattoo parlor in Venice, where she has since expanded her body of work to include more intricate designs. She said she ensures a collaborative relationship with her clients by accepting their corrections while still maintaining her personal style. Williams said she constantly stays in contact with her customers and is always interested in seeing photos of her work after the healing period.
Among the hundreds of pieces of artwork Williams has designed, she said her favorite design is a simple tiny dragon she tattooed on her mom's hand when first starting out in the business. While Williams has gone on to complete more complex pieces, she said she connects to this tattoo because it symbolizes the start of her journey as a tattoo artist.
"That one was really my favorite because it was one of my first tattoos that I did that turned out really great," Williams said. "It gave me a lot of confidence to move forward."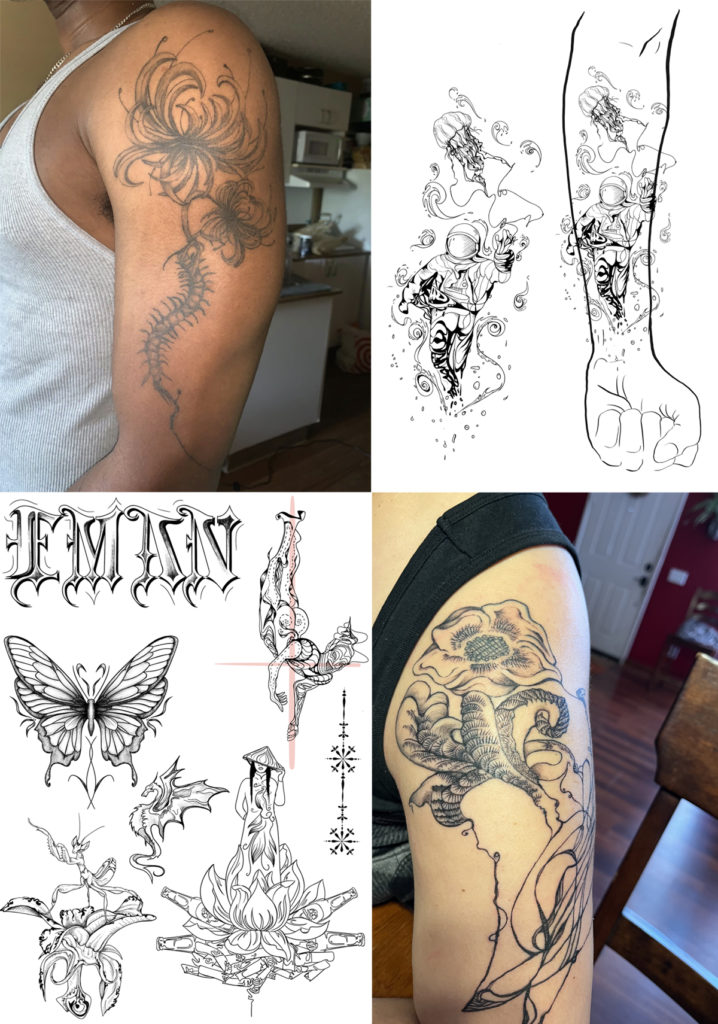 When communicating with clients, Williams said she prides herself as someone who values the relationship between the tattoo artist and customer during this intimate and permanent process. To ensure a quality tattoo experience, Williams said she believes the artist needs to practice complete trust and empathy, not getting so caught up in the art that they forget whether the client is in pain.
"It is hard for a lot of tattoo artists to feel the pain that the client is feeling because we are over here having fun with our little pens," Williams said. "But having an immense amount of empathy for your clients and being able to sit with them through an experience that for them, they are going to remember forever, every single time they look at that tattoo, I think is super important."
[Related: Student tattoo artist finds connection and expression in ink]
A client of Williams, Zakari Miles, said Williams' light touch distinguishes her from other tattoo artists. Williams' effort to reduce pain for others revealed her consideration for the comfort of her clients, making her work process an enjoyable atmosphere, Miles said. By helping Miles find a new method of shading for his skin tone, Williams also worked to fulfill his vision for his designs. Miles said his favorite tattoo she created for him was of a centipede going up the stem of a spiral lily, with her incorporation of his own painting of a spiral lily into the piece.
"She was the first person that I talked to that told me we could dilute shadings," Miles said. "Now, I've found the common ground for the shading color I prefer for most of my tattoos."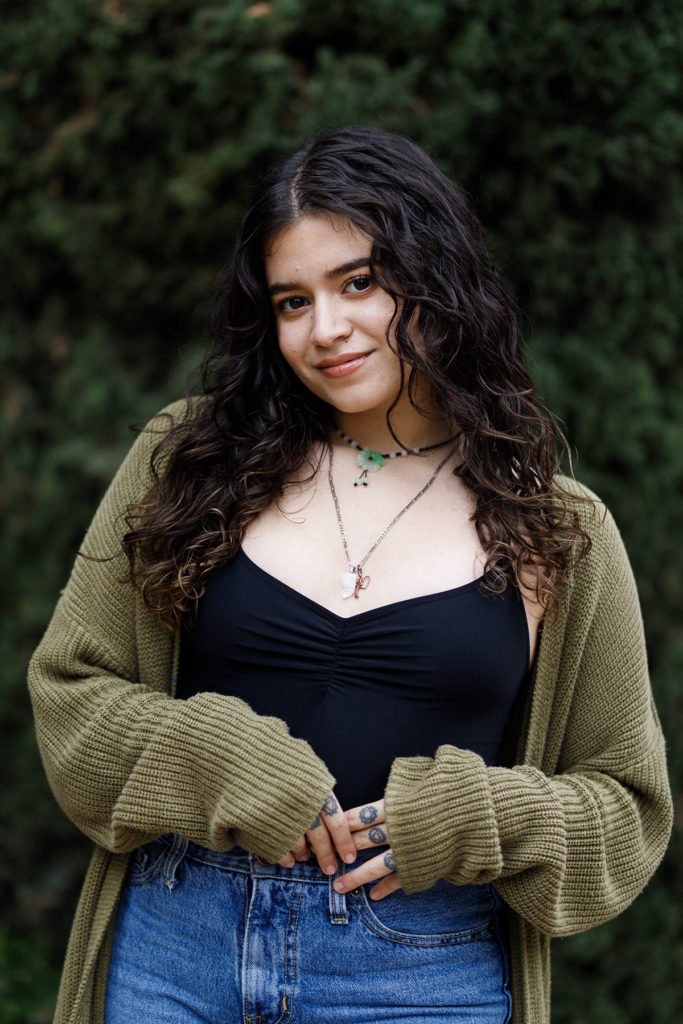 Likewise, when choosing Williams as the artist for his tattoo, Liam Luu said trust played a big role in their collaboration. Luu and Williams have known each other since middle school and have since developed a close friendship and artist-client relationship. Luu said he is comfortable entrusting Williams because she understands his beliefs and ideologies, making his experience more personal.
Williams said she finds her work to be a creative and inspirational outlet, translating to the broader understanding that artwork can make people reflect on past occurrences as well as inspire them to recognize certain moments of significance. With each design created, she said she was the mechanism through which others achieved their remembrance of these events, transforming their memories into visualizations.
"It can really make people reflect on where they're at in their current life," Williams said. "You feel that feeling of like, 'Wow, I have something new added to my body.' I think for me, a tattoo just says you're taking ownership of your body in the way you want to forever."