UCLA International Institute hosts 2022 Global Conversation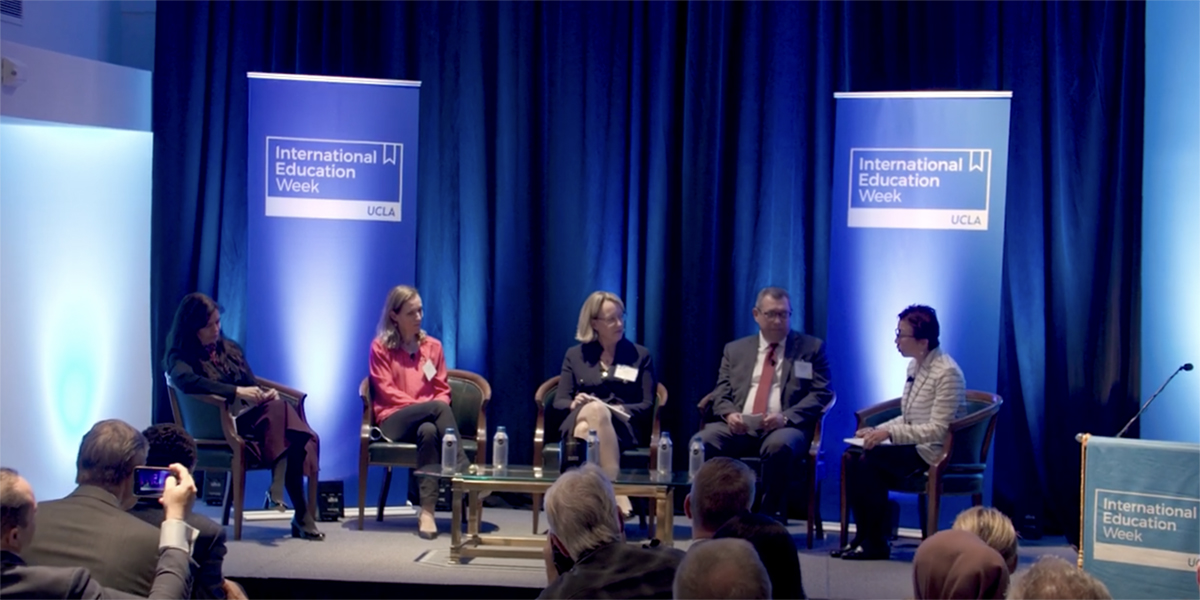 UCLA Vice Provost Cindy Fan and panelists at a global conversation in November. The discussion included several consuls general from different countries. (Courtesy of Catherine Hamilton)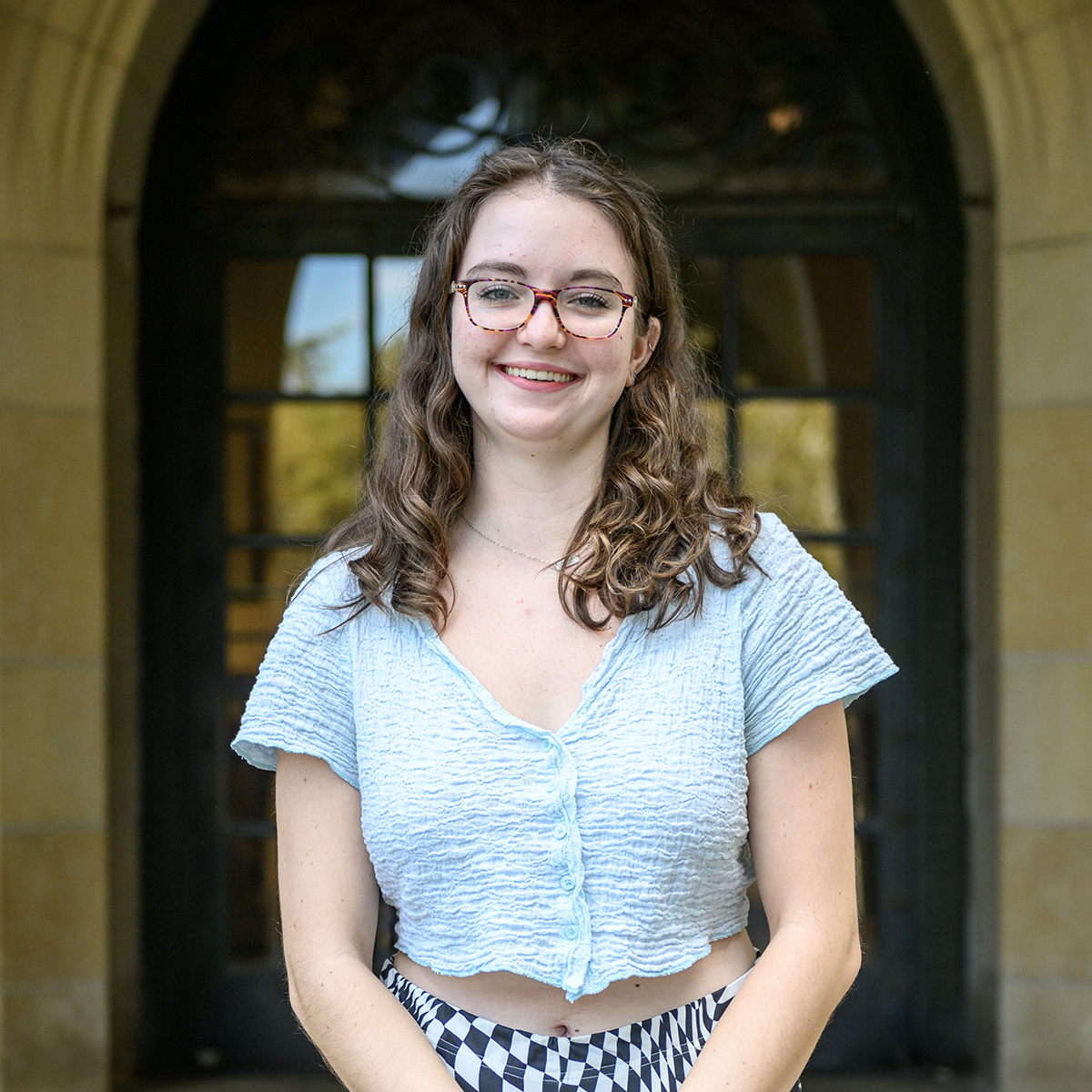 The UCLA International Institute hosted its seventh annual discussion on global issues such as the economy, misinformation and climate change, gathering political representatives from around the world.
The Global Conversation – held Nov. 10 in partnership with the Los Angeles Consular Corps Executive Committee, which represents over 90 diplomatic offices in the city – was part of the institute's International Education Week. International Education Week emphasizes the value of international education, including studying abroad, research with intercultural views and internships, said UCLA Vice Provost Cindy Fan, who moderated the event.
The dean of the LA Consular Corps and Consulate General of Romania, Hon Cosmin Dumitrescu, also gave an opening speech on the importance of universities for the progress of reaching innovative solutions.
"This kind of representation lacks in many capitals of the world," he said. "That shows how much Los Angeles means for the international community."
UCLA Chancellor Gene Block introduced the topics to be discussed by the four-member panel of consuls general from Mexico, France, Australia and Egypt: Marcela Celorio, Julie Duhaut-Bedos, Jane Duke and Ahmed Shaheen, respectively. The topics on the agenda included the economy, public health, misinformation, mental health, climate change and technological competition.
In an initial question, Fan asked panelists if the work of a consul general intersected with any of these topics.
Celorio said misinformation is prevalent in Mexico, specifically around dual nationality. Many Mexican people in the United States falsely believe that if they become American citizens, they will lose their Mexican nationality, she said.
Misinformation was also common during the COVID-19 pandemic, she said. Celorio added that it was challenging to build confidence in public health authorities and inform the public in an accurate manner.
Duhaut-Bedos said France also has a focus on public health in its scientific partnership with the U.S., with which they address priorities such as pandemic preparedness. She added that the consulate helps with funding research and facilitating exchange programs with American and French universities.
Additionally, she said another priority is to fund language education in K-12 education so students see language courses as a right rather than a privilege.
Australia is struggling from economic challenges similar to those of the U.S., Duke said, such as inflation, cost of living pressures, cost of gas, and energy security. However, she added that the country has been fortunate enough to experience economic growth over the last 30 years because of free trade partnerships, especially in California.
Duke said they have also had issues with increased wildfire frequency and sustainable water management but that partnerships with the University of California system have helped offer research development and technological solutions.
Finally, Shaheen said financial stability is especially difficult for developing countries like Egypt, though the country has undergone several successful economic reforms recently. He also discussed climate change, noting that Africa has the lowest share of global greenhouse emissions even though it is most affected by climate change.
To close out the panel, Fan invited the consuls general to discuss how universities and other institutions can create equitable solutions to global challenges. Many said partnerships and platforms to discuss and exchange world views are important as well as raising awareness on issues that higher education research may cover.
"UCLA is engaged with the city of Los Angeles, part of the fabric of our state and attuned to the needs of the world," Block said. "We are a public university, and with that comes a responsibility, obviously, to society."
Hamilton is the 2022-2023 national news and higher education beat editor. She was previously a national news contributor. She is also a second-year English and political science student.
Hamilton is the 2022-2023 national news and higher education beat editor. She was previously a national news contributor. She is also a second-year English and political science student.