Alum's Instagram serves to uplift Black community, destigmatize darker skin tones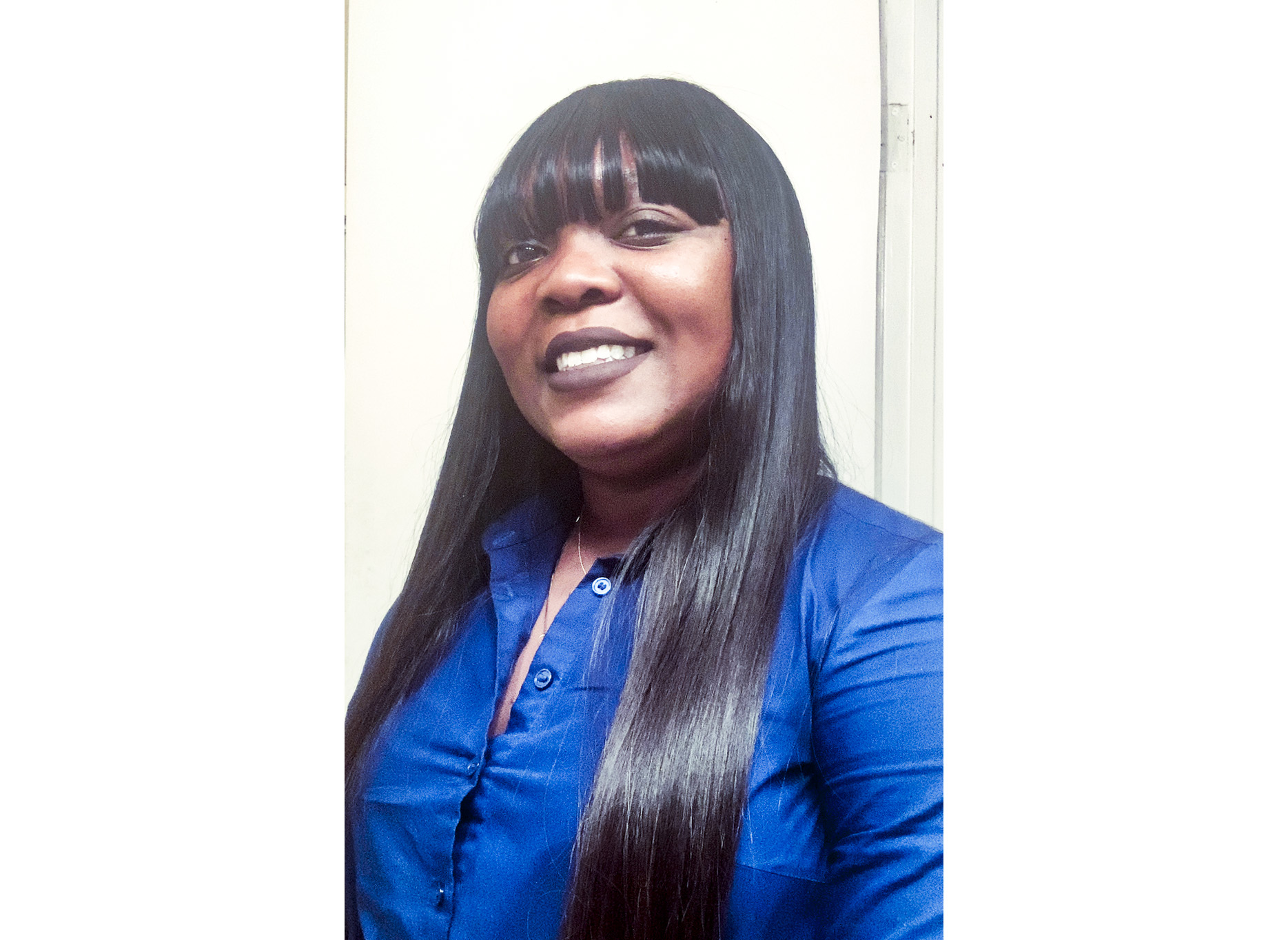 Alumna Jasmine Williams launched her Instagram page, @jasmineschocolatebar, to uplift her community and celebrate Black people with deep skin tones. She educates her followers on issues affecting the Black community like colorism though memes, quotes, advice and self-submitted photos. (Ella Barnes/Daily Bruin)
Alumna Jasmine Williams' quarantine passion project has flourished into an uplifting community on social media.
Jasmine's Chocolate Bar, an Instagram page and community focused on connecting Black people with deep skin tones, has gained nearly 300 followers since Williams first opened the page in the summer of 2020. Williams began the page as a way to celebrate Black people with darker skin tones, who she said are overlooked on social media and face social stigmas. In addition to posting self-submitted photos of her followers, Williams also educates people on issues affecting the Black community, namely colorism – or the bias people have against those with different skin tones – while giving people a space to laugh and appreciate each other's beauty.
"I have always been looking for a page (that) celebrates dark skin and actually posts dark skin people," Williams said. "I couldn't find a page on Instagram that exactly did it. I figured I might as well do what I wished someone else would do – I should become what I'm looking for."
[Related: Project Memory Co. combines photo books and journaling to create a community]
Many lifestyle pages that Williams came across on social media have a singular focus – either only posting serious content about colorism, strictly posting quotes or solely dedicating their pages to posting photos of Black models. Instead of aligning with just one of these Instagram page genres, she said she aimed to create an account that encompassed all these features – ultimately building an informative yet entertaining space for her followers through memes, quotes, advice and photos.
"I really want people to be able to laugh, to feel connected (to each other), and to be seen and to have a community," Williams said. "Even if it's just one person that gets something from it, then I've done what I set out to do."
At first, Williams said her mission to encourage darker-skinned people to embrace their beauty was daunting because of the derogatory stereotypes they face. As @jasmineschocolatebar began to take shape, Williams said she turned to her friends for their help, but some declined to be featured on the page out of this insecurity.
"They didn't think that they were beautiful enough to inspire others, and that hurt because I thought they were," Williams said. "It hurts because that's the actual issue that I'm tackling. When I got those noes, I was like, I have to keep going."
The first person featured on the account is Williams herself, followed by pictures of five others, all interspersed with various quotes and memes Williams made. As people shared her posts to their own Instagram pages, she said her account began to gain traction.
While some followers contribute to the page with selfies, Williams said others share anonymous narratives detailing everything from their struggles with accepting their beauty to Black people with lighter skin admitting their envy of darker skin. Williams said one person detailed how she bleached her skin all throughout high school thinking that she would be beautiful with lighter skin, motivating Williams to keep the page going for the followers that relied on her.
"Every time I post someone on the page, there's always a dialogue before that," Williams said. "I ask them, 'When did you realize that your skin … was beautiful?' And people will tell their story."
[Related: Momo'z Berriez satisfies customers' sweet tooth with chocolate confections]
For Shalea Smith, one of Williams' friends, she said the page brings a personal and relatable touch that sets it apart from other Instagram accounts. Smith shared the page with her younger sister, who she said became insecure about her deep skin tone when people at school picked on her. Williams then reached out to Smith's sister, talking her through the experience of learning how to confidently embrace her skin.
"The way her page is, you gain a friend," Smith said. "You could message the page at any time and you will get a response back. You gain a friend you can confide in with (Williams) and her page."
When Jasmine's Cholocate Bar was still just an idea, Cierra Ord, another friend of Williams, said she gave Williams advice on the content she would want to see on the page, such as motivational quotes. Social media has a lot of negativity toward people with darker skin, but Ord said Williams created an environment that is relatable and welcoming.
"(The page) has been helping me," Ord said. "I'm feeling more comfortable with myself … because seeing more people like yourself is really helpful."
Aside from sharing her followers' selfies, Williams said she brings humor to the account with memes and compilations – like a post for Halloween sharing horror movies in which Black characters actually survive to the end, poking fun at the trope that Black characters never make it to the end of horror movies alive. She also shares wellness posts like hair care tips, wanting to create a more comment-based page through which followers can interact with each other.
As Williams continues to grow her page, she said she aims to incorporate more stories from her male followers to understand how men's experiences with colorism differ from women's. Overall, Williams wants her profile to be a positive environment that teaches people of all skin tones to let go of insulting stigmas surrounding dark skin.
"Every single person that I've asked to share their story about being dark-skinned does," Williams said. "People are ready and willing to share their narratives about what they go through as being a dark-skinned person. They want to heal, they want things to change and they're willing to put themselves out there."