Q&A: Indie-pop singer ella jane shares notes on coming-of-age album "Marginalia"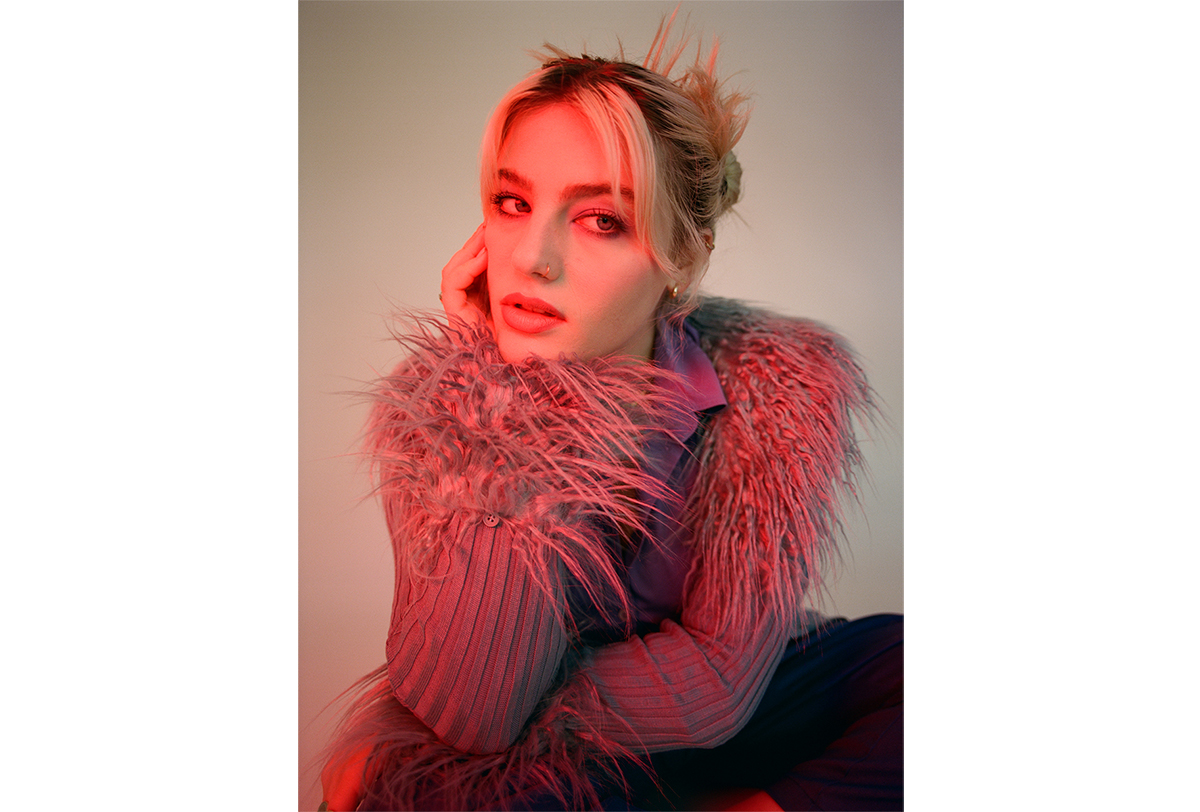 Illuminated by a soft red light, ella jane rests her hand on her cheek as she looks away from the camera. The singer released her sophomore project, "Marginalia," in October. (Courtesy of Maddy Rotman)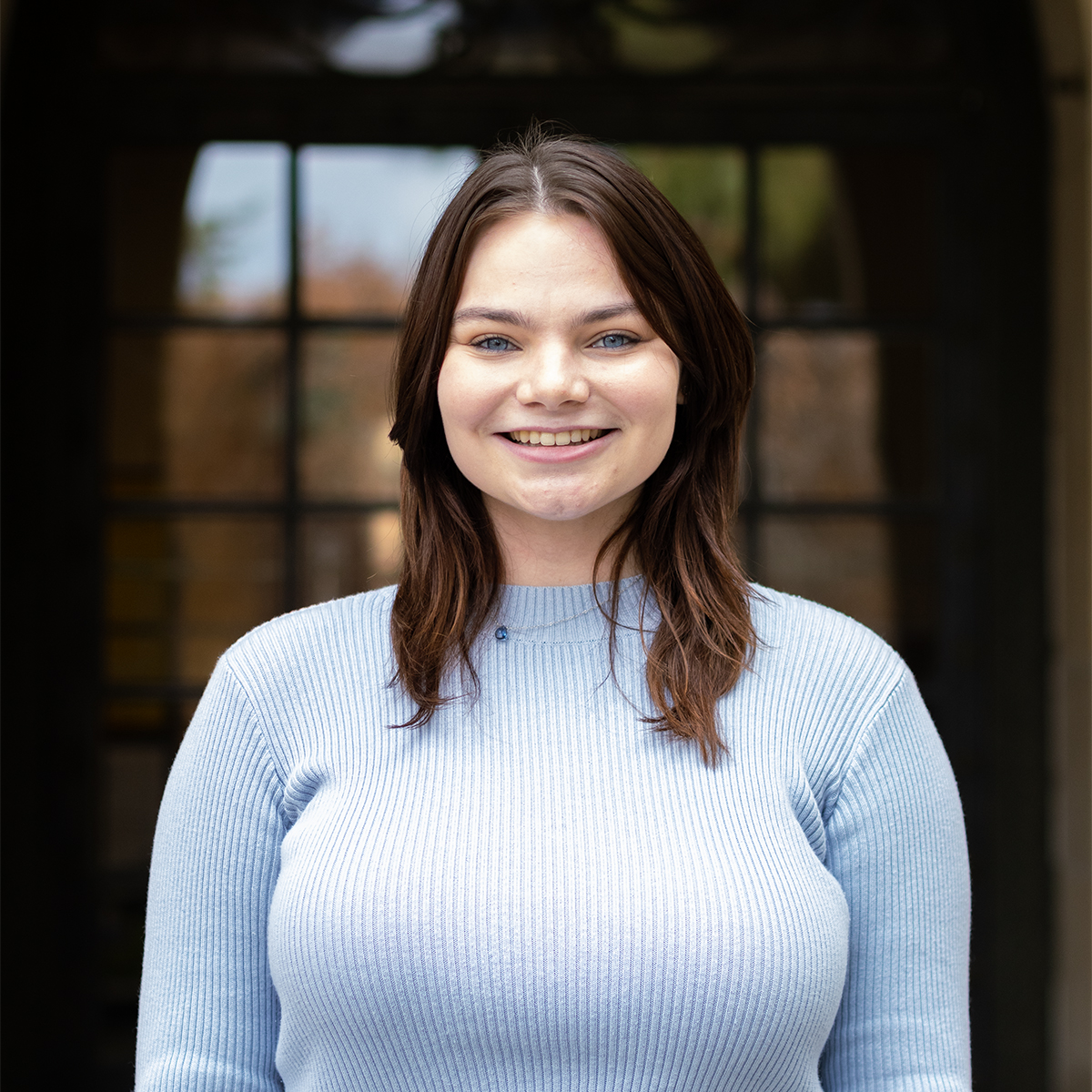 ella jane is writing in the margins of her own story.
The indie-pop singer released her sophomore project "Marginalia" in late October – a year after she dropped "THIS IS NOT WHAT IT LOOKS LIKE!" in 2021. ella jane said she started from scratch when embarking on this project, as she wrote each song with the intention of it being for "Marginalia." Currently on tour, the artist also said the relationships she has with the songs have changed by performing them live.
ella jane spoke with the Daily Bruin's Alexis Jones about first experiences when writing "Marginalia," the project's literary concept, and how it reflects her identity as a person and artist.
[Related: Rising Artists: Fall in love this autumn with the season's newest voices]
This interview has been edited for length and clarity.
Daily Bruin: You described this project as a coming-of-age story. How would you say the themes of the songs on "Marginalia" follow this narrative?
ella jane: I think it was recording just a lot of firsts for me (within "Marginalia"). The whole (project is) pretty queer-coded. It was a lot of coming to terms with my sexuality, and it was kind of my first time having something with a girl. And because of that, it was my first time writing about it. And I think writing about it was a really important step for me. I've been out as bi for a while, but I think it wasn't until I could really write about it truthfully that I could really come to terms with it myself.
Anything that you record as you're 20 (years old) is going to be a document of your own coming-of-age. And so, for me specifically, I feel like a lot was happening pretty quickly at once, just because I am kind of doing this time in my life in kind of a weird way. I left college and moved to Brooklyn to pursue music, and I think it was just about the personal growth that I went through over that year in Brooklyn.
DB: You wrote your breakout hit "nothing else i could do" for your high school AP (Advanced Placement) English literature class. Was literature also the motivating force in conceptualizing "Marginalia?"
EJ: Yeah, definitely. I don't read as much as I would like to. And so, it's not necessarily that the songs were based on fiction and based on books, but there are specific lines in most of my songs that I can pinpoint that a certain word, or even a phrase, that came from a book. I always read with a pen in hand, and so, I'm always jotting down things in my notes app and taking note of words or phrases or ideas that inspire me. And that applies also to movies and shows and conversations that I have in real life. And so, that is really intertwined with all of the songs on the album.
[Related: Flamango Bay explores youthful, personal themes in debut EP 'The Fool']
DB: "nothing else I could do" was inspired by the titular character of "The Great Gatsby." Was that a similar goal you were trying to achieve with "Warhol?"
EJ: With "Warhol," I did set up some sort of goal for it, but it was a stream of consciousness where I was just having kind of an identity crisis. Something that I had been grappling with a lot at the time that I wrote it was this whole thing of if you are pursuing a career where a very important aspect of it is your public-facing image and whether that is literally the image of you and your appearance. There's so much more calculation that goes into that, as opposed to the way you just live and think out loud. What I started to notice was those lines were kind of blurring for me.
I wanted the song to be about the blurry lines between different identities of mine. I wanted that story to be told under the framework of this metaphor of Andy Warhol's work, which is with pop art and the whole concept of an image of an image of an image, and thinking about how the reproduction of things makes the original lose its meaning and value. That was something that inspired me a lot. And so, in that sense, I did purposely structure the song around a concept like that.
DB: How would you say your voice as an artist has evolved since "THIS IS NOT WHAT IT LOOKS LIKE!?"
EJ: I just have really changed as a person. And not only that, but my tastes have changed. Just the fact that this more structured, period-focused album is reflective of that and the way I've matured as a person and a writer. I think also I've figured things out a little bit more in terms of what I want my sound to be and the sort of music I want people to hear.
Jones is the 2022-2023 Arts editor. She was previously an Arts staff writer from 2021-2022. She is a fourth-year psychology student from Las Vegas.
Jones is the 2022-2023 Arts editor. She was previously an Arts staff writer from 2021-2022. She is a fourth-year psychology student from Las Vegas.