UCLA student strings beads with business network through jewelry shop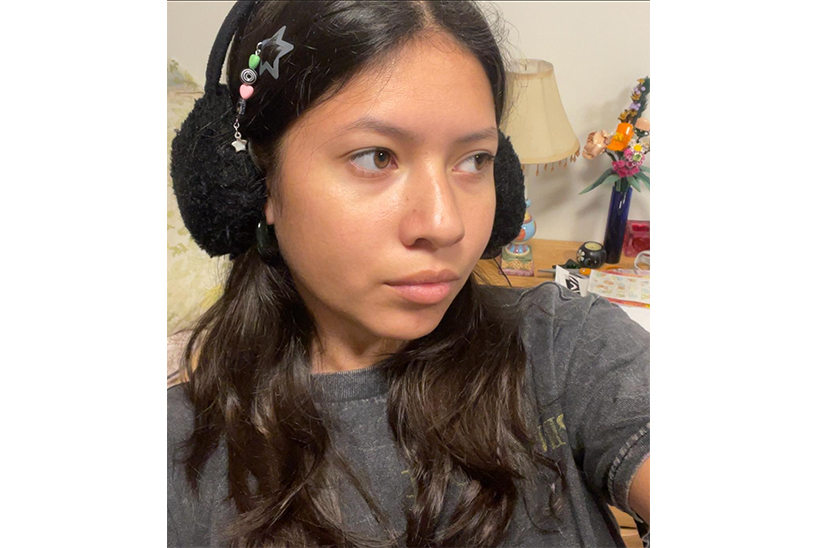 Guadalupe Olivares models one of her signature star-shaped hair barrettes. The second-year environmental science student said she started her online shop, Gupe's Crafts, when she realized how much she enjoyed creating colorful accessories for herself. (Courtesy of Guadalupe Olivares)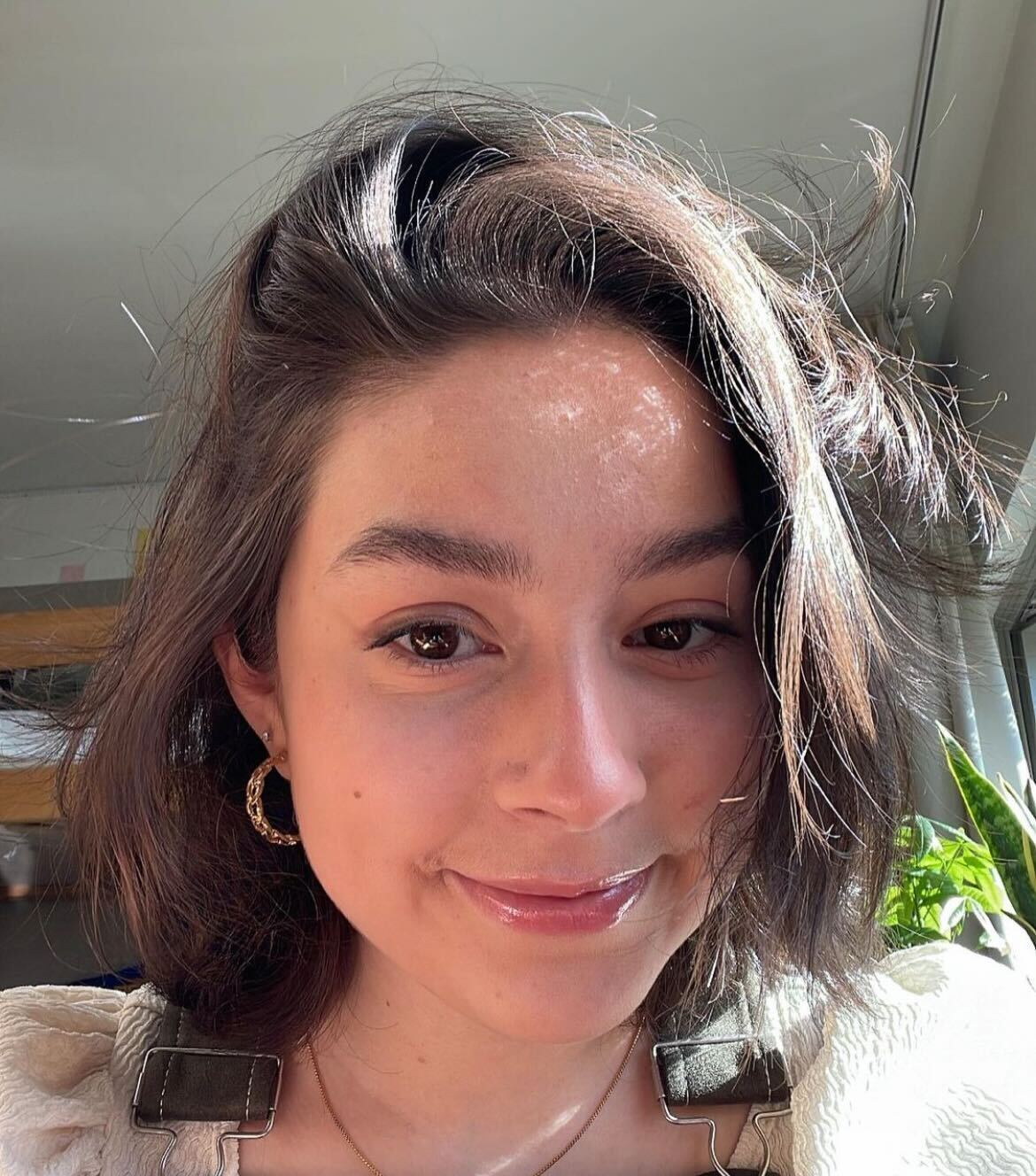 Guadalupe Olivares is creating jewelry items from another world.
The second-year environmental science student owns a jewelry business called Gupe's Crafts on Instagram, which sells a wide array of pieces such as colorful necklaces and barrette clips. Olivares said she first got the idea to create the shop from her experiences making jewelry for herself. Each piece is different from the other, she said, which is what sets her items apart.
"Every single product that I have, even if they come in pairs, they're all very uniquely made," Olivares said. "It really shows that you can be unique in yourself … and everyone is special and unique to themselves, and it makes them stand out."
The pieces feature beads of all shapes and sizes as well as various motifs of stars, gems, hearts and crystals, as seen on the shop's Depop account. The Depop website shows the items available for sale, including a variety of star-shaped barrettes that contain different shapes of beads hanging from the barrette that can range from circular to cylindrical. While each piece appears to be monochromatic in theme, there is a whole host of colors customers can choose from. Daniel Cruz, a second-year aerospace engineering student and Olivares' boyfriend, said the most popular items sold are the star clips.
[Related: Alumnus's business Ang3larts showcases personality through artistic creations]
Olivares said she gathers inspiration for jewelry designs by exploring her Instagram feed and getting a sense of what other shops have been creating. Inspiration can come from anywhere, she said, and she sometimes draws from themes expressed in images that she would like to pursue in a piece, such as a galaxy, which she can use to influence a necklace design.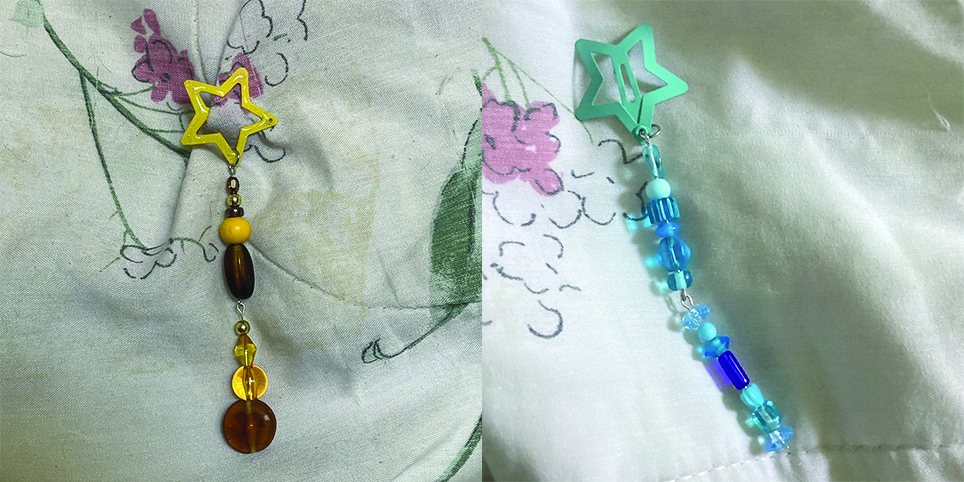 When discussing the challenges associated with her business venture, Olivares said she has struggled with growing a customer base to market her jewelry. It was stressful having a stocked inventory of pieces but no one to purchase her products, so she said she decided to attend more pop-ups and utilize social media as a marketing tool to help her gain more exposure. Joycie Montillo, a longtime friend of Olivares, said Olivares utilizes TikTok to make content showing her jewelry-making process as well as day-in-the-life videos that capture a more personal side to the business and allow for a stronger connection to build between Olivares and her customers.
Montillo added that Olivares is determined to network in person with other small businesses not only at UCLA, but also in areas such as Costa Mesa, California where she has sold jewelry at a local swap meet. Creating community and solid connections with other business owners and her own clientele is important to Olivares' entrepreneurial strategy, Montillo said.
"She really pushes herself out there, and even though it's very intimidating not knowing those people, she just does it because I know she's always wanted to do a lot of pop-ups like that around the community," Montillo said.
[Related: UCLA student's creativity blossoms with Instagram-based floral business]
Maintaining face-to-face contact with clients is useful in selling items, Olivares said. Although she offers online purchasing options through Depop and Instagram, she said in-person events often garner more sales. Looking to the future, Olivares said she is thinking of creating a website to sell her products through the shopping platform Shopify and potentially offering a cashless payment option to customers who buy items in person.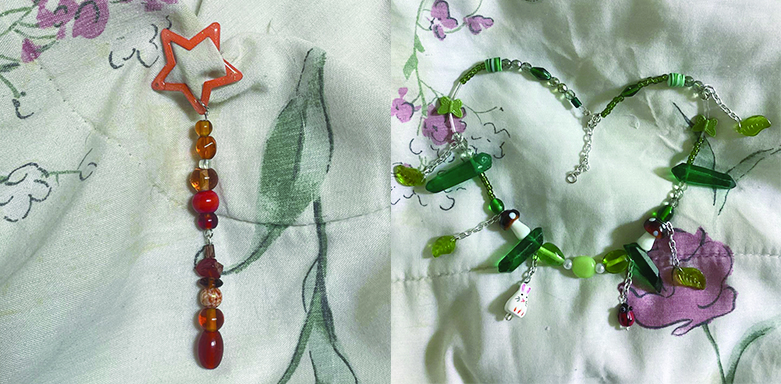 Through Gupe's Crafts and her role as a small business owner, Cruz said, Olivares has been able to undergo a personal transformation. He said she has developed a more outspoken nature as she has learned to network with other small business owners, market organizers and her own customers.
"She goes to pop-up shops, and she's really grown a lot from that," Cruz said. "She's not as shy, she's really great with customers, and she goes up to them, sparks conversations and gets sales."
Olivares said she takes pride in being a Latina small business owner. Ensuring a steady financial income to help pay for her college courses is something she said she relies on her business for. She said it is a motivating factor in developing her entrepreneurial mindset.
"I'm fully Mexican, and I don't shy away from it. I think I'm very proud of it," Olivares said. "So I don't know if I really bring it out in business, but I'm not shy from representing or even making products that attract other businesses."
Gonzalez is a national news and higher education contributor. She is a first-year transfer student at UCLA majoring in political science and minoring in Chicana/o and Central American studies.
Gonzalez is a national news and higher education contributor. She is a first-year transfer student at UCLA majoring in political science and minoring in Chicana/o and Central American studies.