Student play-turned-podcast 'Teleolakegical' examines gender identity, religion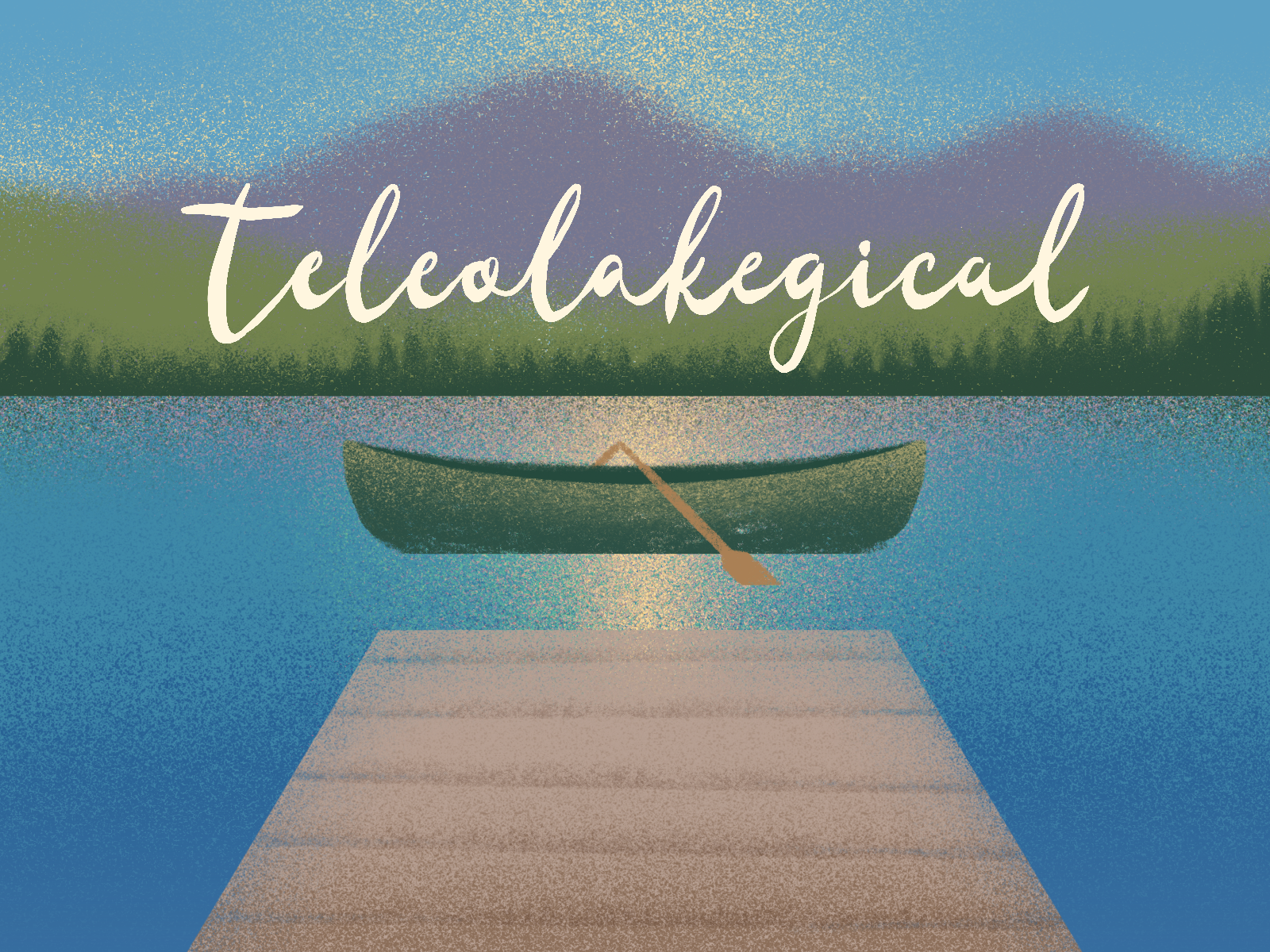 (Isabella Lee/Illustrations director)
Summer may be over, but camp is forever.
Set to release Sept. 24, "Teleolakegical" is a play written by second-year theater student Tyler Neufeld about a young, atheist transgender man who attends a Christian summer camp without revealing his gender identity and lacking belief in religion. While there, the main character Brandon encounters other young campers who struggle to come to terms with their sexuality and religion, he said.
"The whole play is basically just trying to get people to realize that everyone's relationship with their own sexuality or gender and their relationship with religion – it's not simple," Neufeld said.
[Related: Tucker Litch explores gender identity, self-image in new play 'John']
As a transgender man himself who went to a Christian summer camp, Neufeld said he wanted to write from his experience without returning as a counselor. Imagining what it would be like if Neufeld was in his protagonist's shoes, he wrote from a semi-fictionalized place, for example, by changing the name of the camp from that of his real-life counterpart, he added.
The fictional camp is located in Idaho, Neufeld said, as a personal nod to his mother's family home state and the fact that the political views toward the LGBTQ+ community would be realistic. While the camp and events he pulled inspiration from took place in California, he said the audience would believe it more if these opinions were tied to a predominantly Republican state.
Finding means to produce the play on campus was difficult since creating a stage with a large body of water to serve as the lake would be expensive, Neufeld said. Hence, second-year theater student Bianca Bishop said he opted to record the play as a podcast since it would require no budget. She said the format is also more fitting, given its tone and empathetic nature in communicating a personal story.
"It's a very subtle, naturalistic piece that lets you get really close to the characters," Bishop said. "I think it actually is better in radio play form because in a theater those tiny details and moments are lost a lot because you're so far away, but it being right in your ear, you're able to have this intimacy with the story, which works really well for the writing."
As the sound designer and editor, Bishop said they recorded in a dorm room using a tiny microphone, from which reducing background noise proved to be their greatest challenge. Neufeld said they had to consider all contributing sounds, such as the ruffling of their shirt sleeves when scrolling against the computer and actors clearing their throats.
Second-year theater student Amanda Kang said she portrayed Hailey, the love interest and antagonist to the male lead, as she is unaware of the micro and macroaggressions she projects onto the main character from not understanding what being transgender means. Identifying as a new member of the queer community, she said the issues the play touches upon attracted her to the project in addition to the writing.
"I was overall just blown away by especially the dialogue and how a lot of the more either intimate or more difficult scenes were written, and the skill behind that really helped keep me engaged with the process," Kang said.
For the characters Hailey and Brandon, Neufeld said it was difficult to convey complex emotions such as disgust and shock between the two, having to write in names more so the audience knows who the character is addressing. He said Bishop also had to be creative with diegetic sounds that were not dialogue, from pulling audio clips of lakes to kissing the back of her hand to mimic Hailey and Brandon kissing.
[Related: 'Lips' seeks to spark conversation on sexuality with student written monologues]
With the play projected to go live the first weekend of the academic year, Neufeld said the ideal listening experience would be for audiences to sit somewhere scenic such as the Franklin D. Murphy Sculpture Garden and tune in together on their headphones. Ultimately, he hopes listeners take away the themes "Teleolakegical" communicates, particularly the intricate mindfulness of gender identity and sexuality as they relate to religion, he said.
"If there are people who are genuinely homophobic or transphobic that they will see that people are just people too," Neufeld said. "Then for the vast majority of people who are like, 'I'm fine with trans people and gay people,' that they will see how religion is more complex than they might (think) in people's lives."