UCLA students join international study on water management in East Africa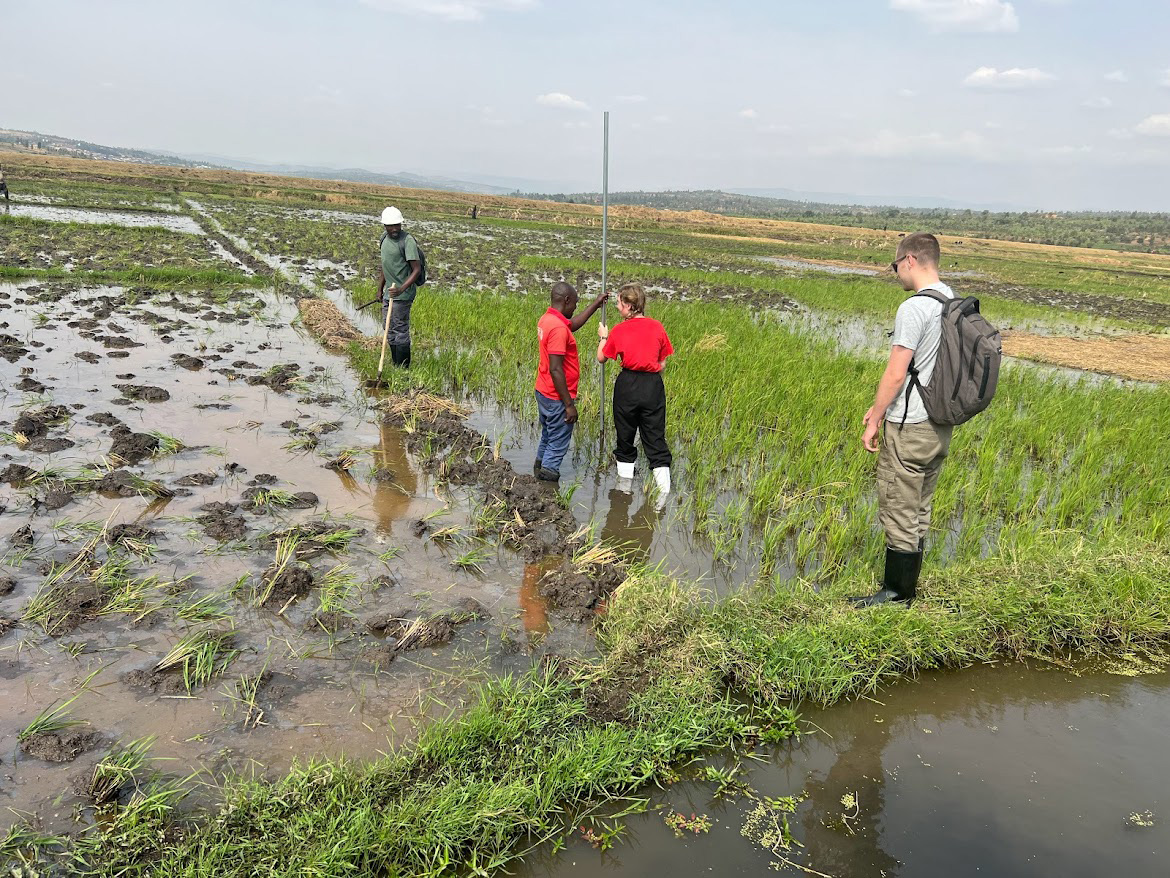 Students from U.S. universities research water management in southern Rwanda. The study will look at agriculture and irrigation in Rwanda, Ethiopia and Sudan. (Courtesy of Haley Gunther)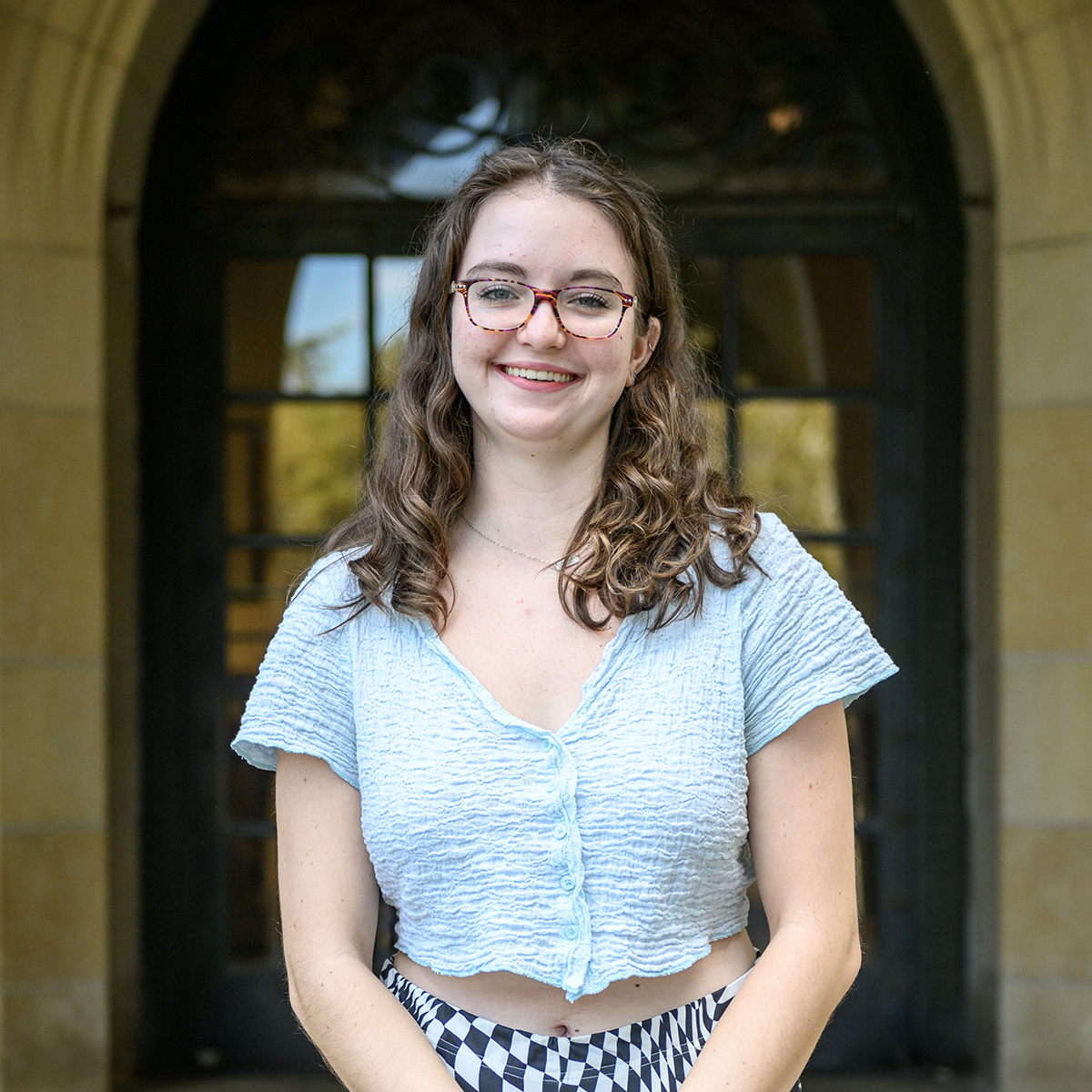 This post was updated Sept. 21 at 11:08 p.m.
UCLA students and faculty are participating in a three-year study on agriculture and irrigation in East Africa funded by the National Science Foundation.
The study – the first phase of which is the Integrated Research Experience for Students Rwanda 2022 – is an international research program funded by the United States government where students from U.S. universities investigate and aid water management practices, said Haley Gunther, an environmental science alumnus and civil and environmental engineering master's and doctoral student.
Mekonnen Gebremichael, a professor of civil and environmental engineering and the principal investigator, said the research experience focuses on learning the water management practices and challenges in agriculture in three countries: Rwanda, Sudan and Ethiopia. The study began this past summer with water management in Rwanda, Gebremichael said.
The three focus countries were chosen based on their location by the Nile Basin, Gebremichael added. He said he hopes it will serve as a continuation of their problem-solving efforts from their webinar series, "The Nile River Basin in Crisis: Water Sharing and Transboundary Conflict or Cooperation," which focused on discussing water management issues and political tensions arising from countries by the Nile River Basin because of the construction of the Grand Ethiopian Renaissance Dam that some countries feared might block the flow of the river. Additionally, the three countries, whose economies rely heavily on agricultural activity, are optimal for students to study water management and its impact, Gebremichael said.
"So they (students) will be learning about, 'What does the water management look like in Africa?'" Gebremichael said. "'What are the strengths (and) what are the weaknesses? How can we apply the theories that we learned in class to solve practical water management problems in Africa?'"
Claude Kayijuka, a lecturer at the University of Rwanda, said although Rwanda has a source of water with the Nile River running through it, the resource is often wasted because of poor management. Moreover, there is pressing concern over climate change and the use of pesticides in agriculture since they are often found in rivers and water systems, creating pollution, he added.
Gebremichael said he hopes the data they collect from their studies will allow them to use technology and science capabilities to address inefficient water management practices.
He said the program also gives students the chance to use what they learn in the classroom and apply it in the field while working across different cultures and languages. The students also received the opportunity to work on the ground in person with six faculty members at the University of Rwanda, he said. Although he did not go to Rwanda, Gebremichael said he monitored the students' progress online and gave guidance through Zoom.
He also said they selected graduate students from different disciplines for the team to facilitate an environment in which they could learn from each other's areas of expertise.
Six students – two from UCLA, two from UC Davis, one from the University of Missouri and one from Columbia University – stayed in Rwanda for two months, Gunther said.
The students were split into two teams; one group went to Nyagatare in northeastern Rwanda to observe irrigation systems in the area, while the second went to the southern part of Rwanda to look at well-related projects, Gebremichael said.
Gunther said her team, which went to southern Rwanda, worked with local farm owners to provide recommendations on soil usage for crops.
Gunther said her favorite part of the hands-on experience was getting to work with and learn from Rwandan farmers and their experiences with the systems they are studying.
"The fact that they were willing to let us come on to their farm, let us participate in this research project … they had good faith in us that we were there to help them," she said.
Gebremichael said one of the goals of the program was also to establish a partnership with the University of Rwanda, which provided translations and insight into local settings and living accommodations for the students.
Following IRES Rwanda 2022, the student participants will present their research at the American Geophysical Union conference in December in Chicago.
Derrick Bugenimana, a soil and water management specialist and lecturer at the University of Rwanda, said the researchers involved in the project have reached out and spoken with more than 100 farmers.
However, Kayijuka said data collection devices used in paddy fields were stolen in early August.
"What I have learned is it is our duty, our responsibility as a learning institution to collaborate … with those cooperatives so that they understand the importance of doing research," Kayijuka said.
He hopes that by improving awareness of water management among farmers, they can improve the lives of those who live by the river, including those who use water for their livelihood, Kayijuka added.
"Being able to help them hone water management techniques now I feel like is … providing a big opportunity for the future," Gunther said. "It's kind of helping understand what a more intact water system looks like now. … It's kind of helping to just prolong that and just help it thrive for as long as possible."
Hamilton is the 2022-2023 national news and higher education beat editor. She was previously a national news contributor. She is also a second-year English and political science student.
Hamilton is the 2022-2023 national news and higher education beat editor. She was previously a national news contributor. She is also a second-year English and political science student.