UCLA alumni call for increased Pacific Islander representation on campus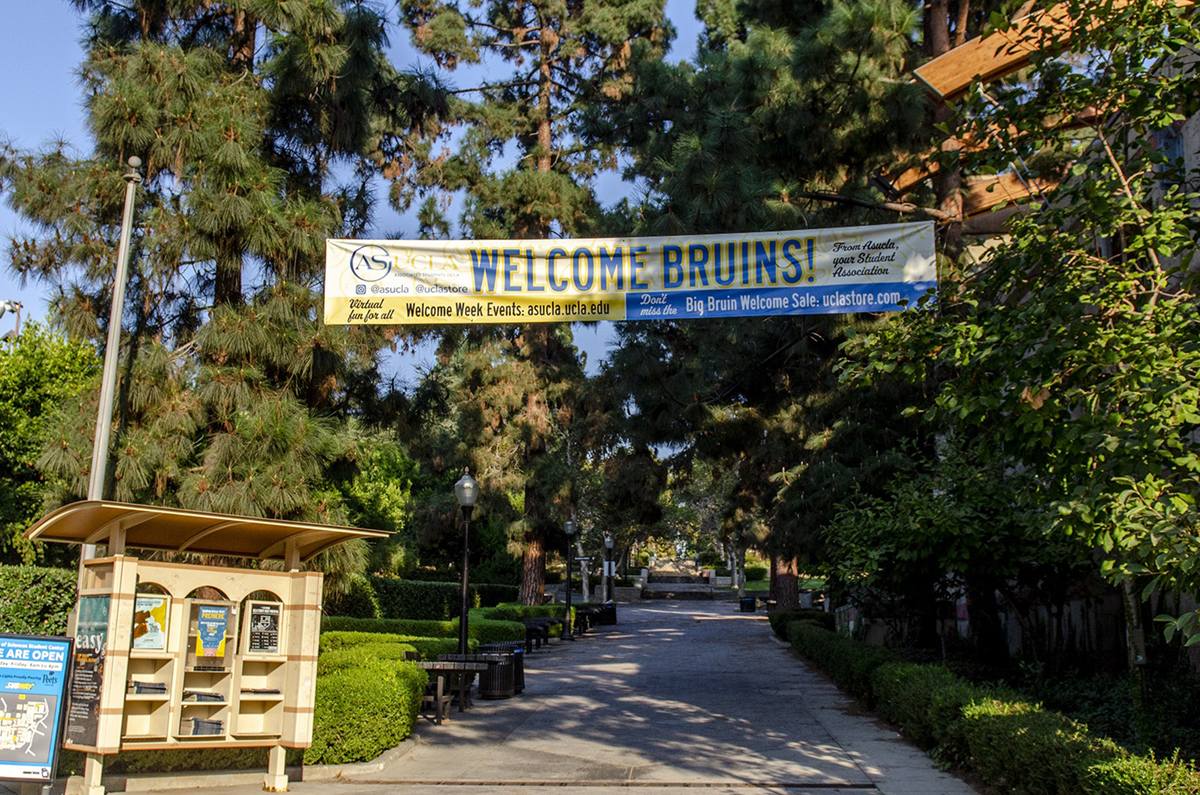 A welcome week banner hangs along Bruin Walk. Pacific Islander alumni reflect on their experiences at UCLA and what resources were and are lacking on campus. (Kanishka Mehra/Daily Bruin senior staff)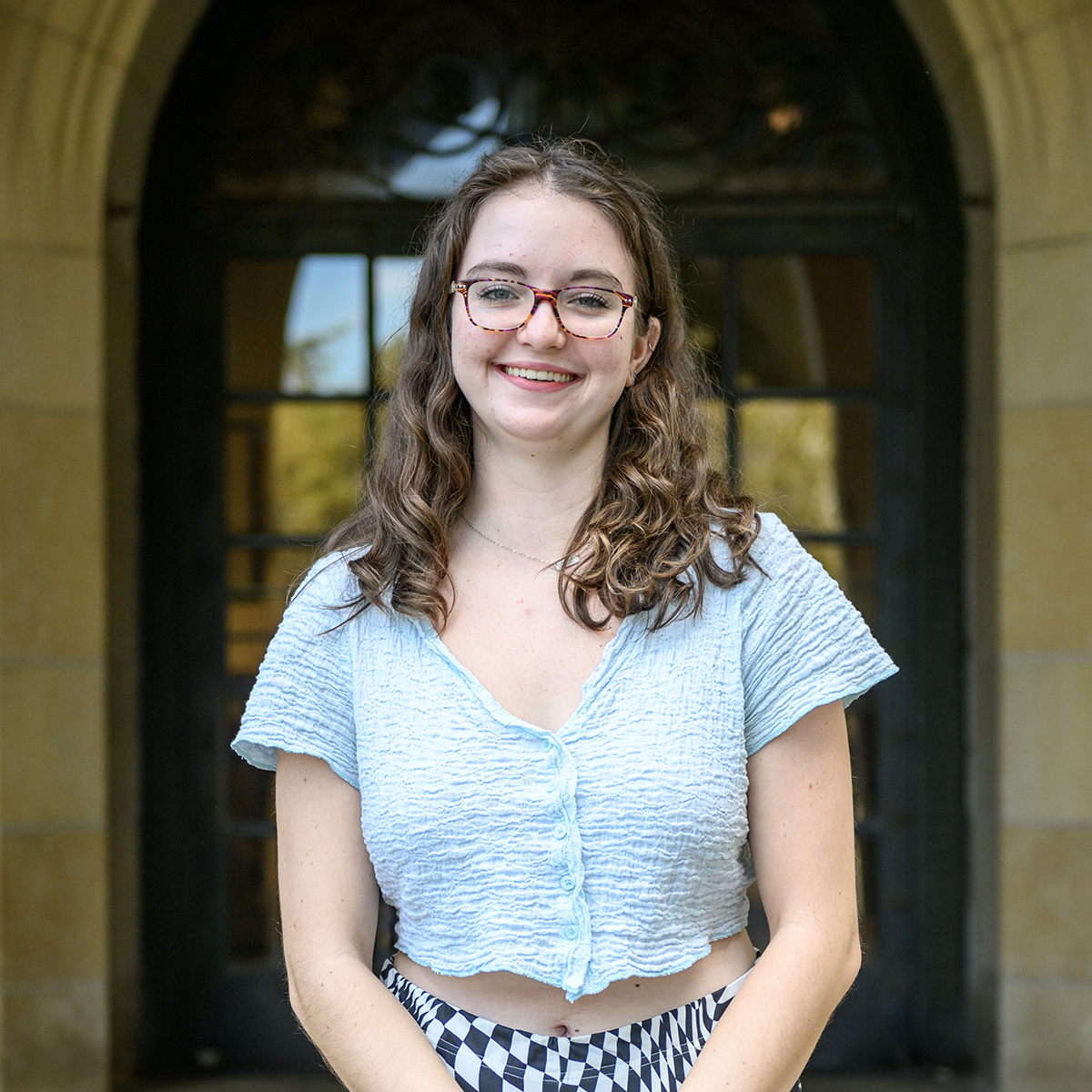 This post was updated Sept. 25 at 10:54 p.m.
When UCLA admitted Angela Robinson to its gender studies doctoral program, there were two Pacific Islander faculty members – the highest out of all the programs she was accepted into.
Alumnus Erin Kahunawaikaʻala Wright, who graduated in 2003 with a master's and doctoral degree in higher education, said starting at a higher education institute in the United States was difficult because of the lack of Pacific Islander community, faculty members and curriculum.
Robinson, a 2019 alumnus and professor at the University of Utah, said she now realizes the workload those Pacific Islander faculty took on beyond academics, such as mentoring Pacific Islander students through informal networks or student organizations.
"From the other side as a professor, I'm like, 'Wow, I'm meeting with several students a week who aren't in my classes, who are not even in my departments, but they want to meet because they know I'm Pacific Islander,'" she said. "This is what my faculty were dealing with, too."
Robinson said she likely would not have graduated from her program without the mentorship of the few Pacific Islander professors.
Wright said the university did not prioritize hiring for Pacific Islander studies because of a low number of Pacific Islander students. However, UCLA can still improve student outreach and recruitment to diversify its faculty now, she also said.
Without specific courses on Pacific Islander topics available to him, Sefa Aina, a class of 1997 alumnus and associate dean at Pomona College, said he had to seek out classes that spoke to the experiences he had as a person of color in the U.S., such as African American studies. These courses still did not address direct experiences, he added.
Beyond increased faculty membership, Wright said she wants to see more opportunities for Pacific Islander students to engage in the community and with each other. Many students turn to activism on campus to raise awareness of the lack of institutional support for their community from UCLA, she added.
Aina said the Pacific Islands Students Association – one such organization doing advocacy work – continually creates safety nets for incoming students by maintaining a community network.
"Pacific Islander studies, specifically at UCLA, has really been through the advocacy of students – Pacific Islander students who themselves didn't get to benefit from it. We knew that something had to change for the next generation," he said. "There's a lot of nameless and unsung heroes who were really instrumental in getting us to where we are today."
The American Indian Studies Center and Asian American studies department were also supportive of Pacific Islander students and increased representation in academia, Robinson said, adding that they used their larger infrastructures to support them because of a lack of administrative resources.
Wright said it is important for the university to understand the complexities of Pacific Islanders and their different cultures and experiences to provide them with appropriate resources. Pacific Islander studies' presence in academia is now growing around the world, Robinson also said.
"There's a lot of momentum that they've built over there at UCLA, and I hope it continues, and I hope it just builds and grows and gets all the sort of institutional support that it needs," Robinson said. "Because it's needed, and it's exciting."
It is important to have a Pacific Islander studies program, but Pacific Islander faculty should not specifically have to have expertise in that area to be afforded representation in higher education, Wright said.
"We've also been part of the construction of this country," Aina said. "Everyone can learn from that – the future is indigenous. … Everybody just has to know that there's added value in learning this."
Hamilton is the 2022-2023 national news and higher education beat editor. She was previously a national news contributor. She is also a second-year English and political science student.
Hamilton is the 2022-2023 national news and higher education beat editor. She was previously a national news contributor. She is also a second-year English and political science student.