Curt Beech talks production design in Hulu series 'Only Murders in the Building'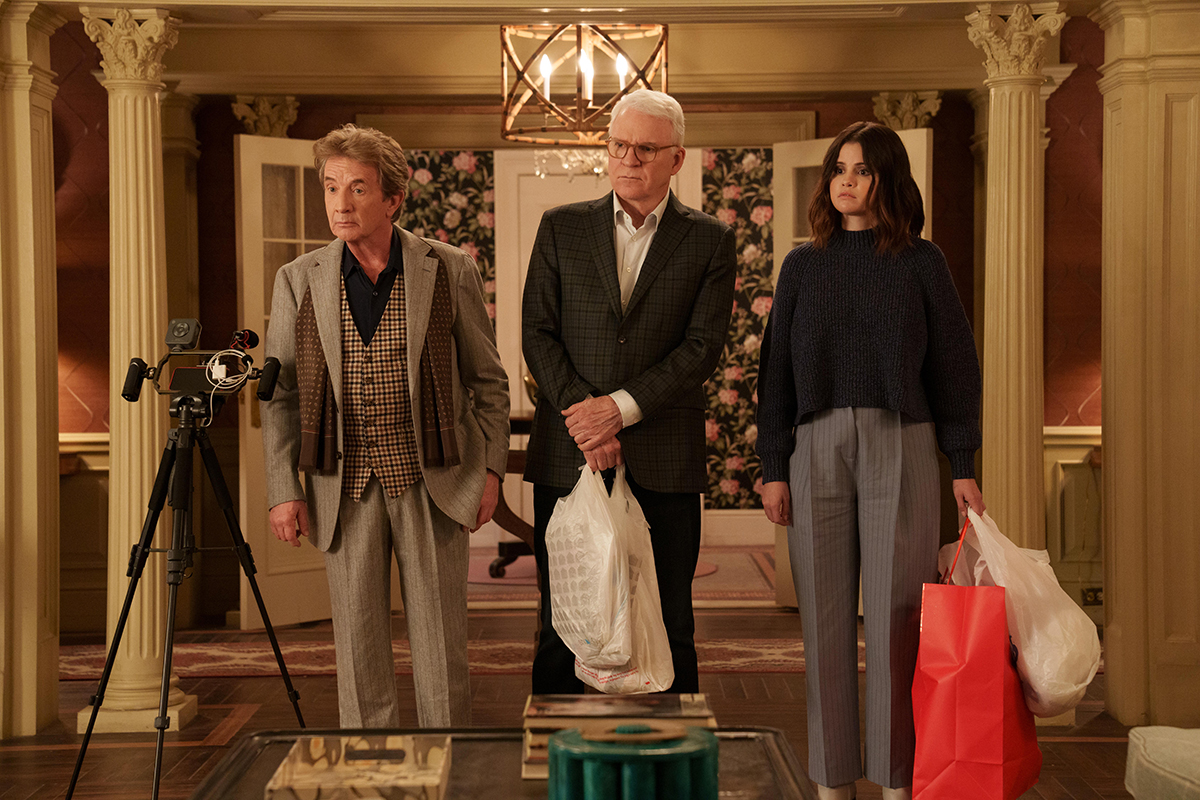 (From left to right) Martin Short, Steve Martin and Selena Gomez return for season two of Hulu's "Only Murders in the Building." (Courtesy of Craig Blankenhorn/Hulu)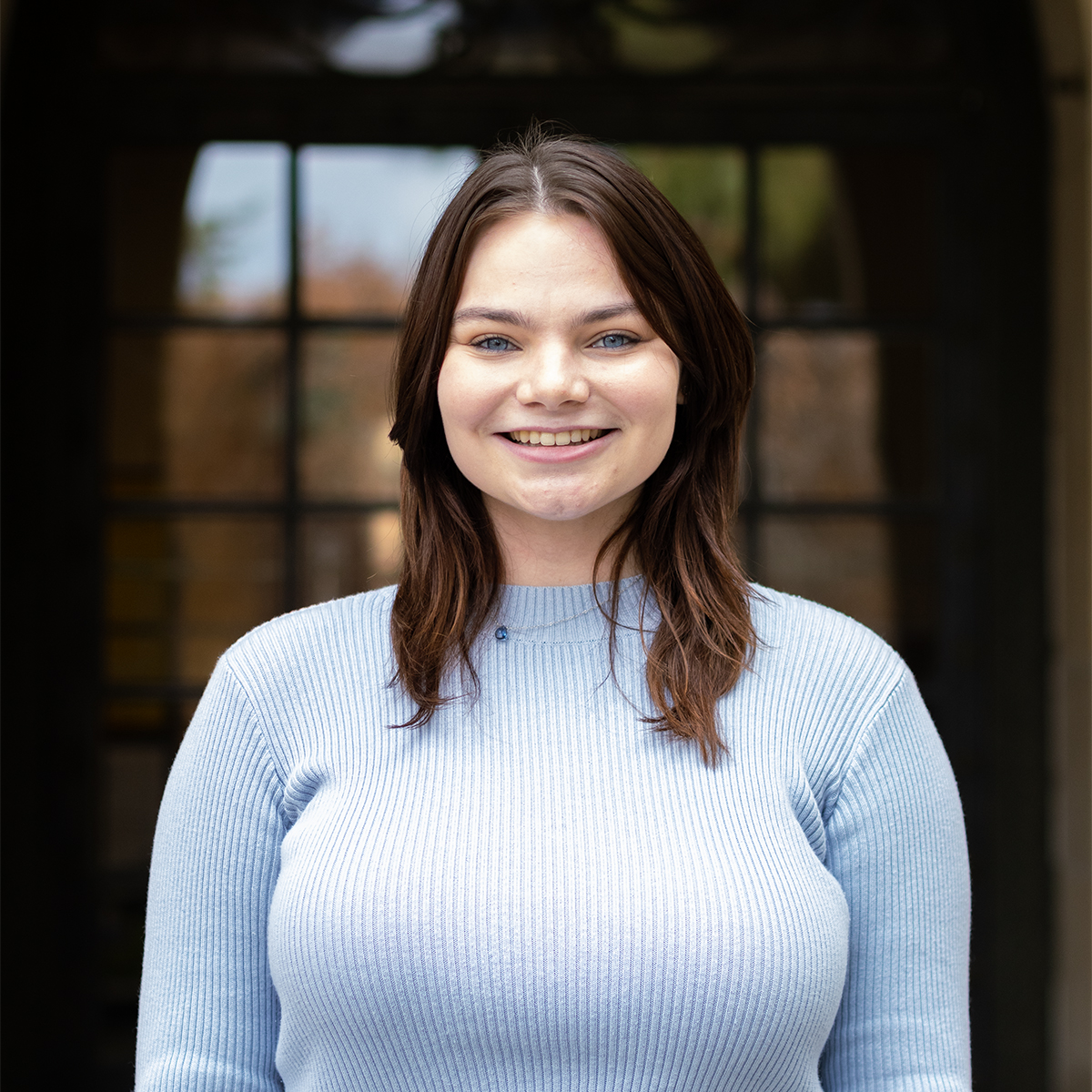 This post was updated Sept. 6 at 8:12 p.m.
When there are only murders in the building, no room goes unturned.
Alumnus and production designer Curt Beech won the Emmy Award for Outstanding Production Design for a Narrative Program (Half-Hour) for his work on Hulu's "Only Murders in the Building." The series follows three eclectic neighbors who bond over their love of true crime podcasts and start their own to solve a murder in their New York apartment building, the Arconia. Beech said his role as a production designer entailed creating every environment the actors inhabited and all the decorative choices to set the tone of the space.
"My business will be where you want to try to get the middle of the diagram between authenticity, story and visual content," Beech said. "That's always my dream to try and get there."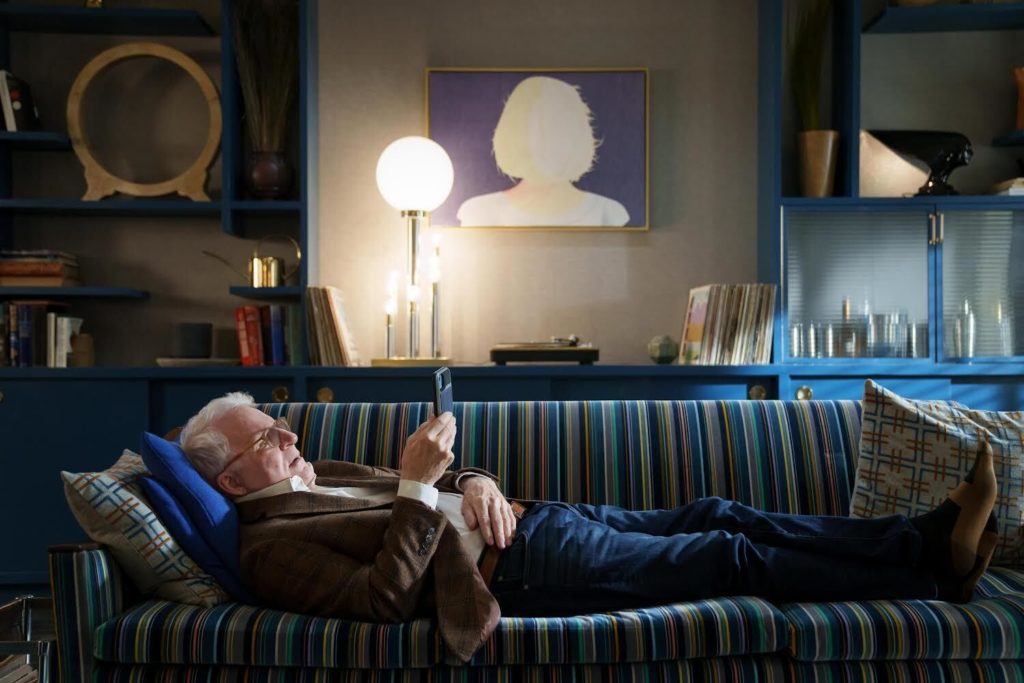 [Related: Alumni and costume designers for 'Ratched' discuss their bold color palette]
Because each character's apartment had the same architectural bones, Beech said the script gave him visual context clues to build from when designing the sets, specifically in the dialogue. For instance, he said one scene where Oliver Putnam (Martin Short) draws attention to the quality of his coat after a car almost hits him speaks to who Oliver is as a person, suggesting how the characters' homes might look.
Based on such information, Beech said the production design team then constructs the characters' backstories by adding a rich depth and history to their environments. An example includes Mabel Mora's (Selena Gomez) apartment in its visible lack of decoration, prompting Charles-Haden Savage (Steve Martin) to ask how Mabel can live in such a demolished space, Beech said. To motivate Charles-Haden's question, Beech said the space could not be a standard apartment with four white walls since that would not make sense given the subtext.
Art director Jordan Jacobs said the characters' psychology heavily factored into the design of their apartments. With Mabel, he said her stripped-down environment reflects her vulnerability from the murder victim being her childhood friend. Despite her history in the building, Jacobs said Mabel does not know who she is and where her roots are – which contributes to her space lacking a raw emotional attachment in its bareness, only showing the bones of the Arconia.
"It seems odd to call a show like 'Only Murders' world building, but that's what we did," Jacobs said. "We created the world of the Upper West Side in this historic building. The building itself was one of the characters, and it wasn't just our three actors in creating their environments."
Charles-Haden's and Oliver's apartments were more ornate in their design, Beech said. With Charles-Haden, Beech said he scrapped his initial inspiration from '90s "Architectural Digest" magazines because creating a time capsule would inhibit his character's growth. Instead, he slightly modernized Charles-Haden's apartment to the decade's more forward-looking style to depict when the character last had the financial means to renovate and also considered how he maintained its look as a now out-of-work '90s TV star, he said.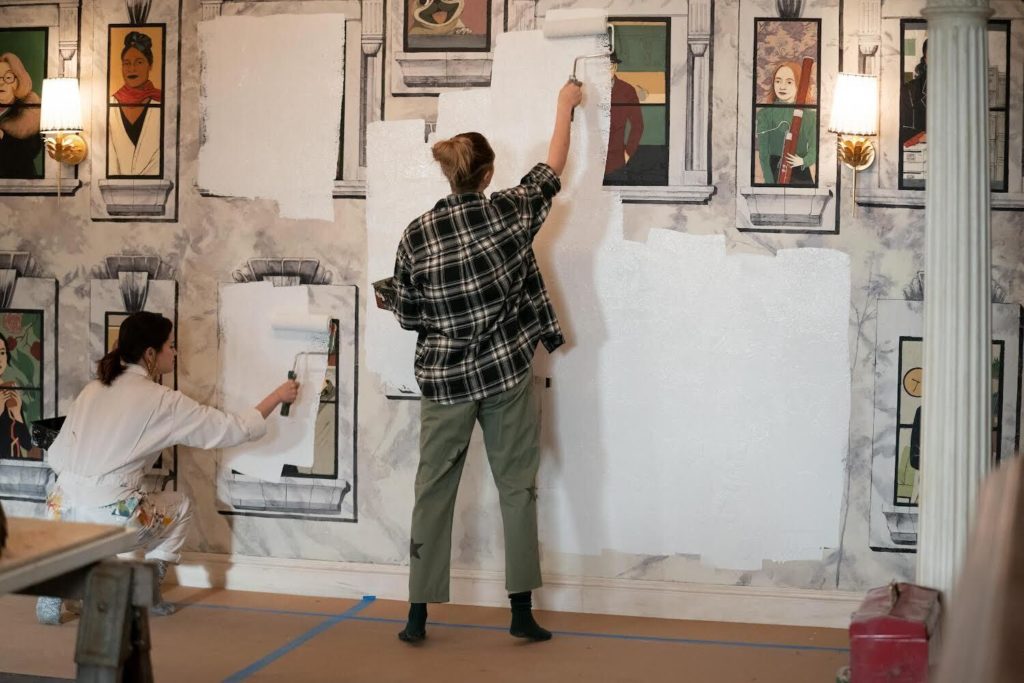 When conceptualizing the artistic vision of a room, Beech said he designs around the furniture, thinking about where the character would most likely sit during a scene. He then looks at wallpaper, rugs and furniture covers to find a color palette that fits the character and helps drive the story visually, he said. He added that he found a colorful swatch of striped fabric with a particularly deep shade of blue that conveyed expensive elegance and a playful sophistication reminiscent of Charles-Haden.
For Oliver, Beech said he achieved a traditional, somewhat dated look of blacks, browns and purples. By happenstance, the purple fabric Beech said he used for its popping effect was the same one the costume designer utilized in Oliver's coat. He added that finding pieces to decorate Oliver's apartment was about evoking a magical feeling of theatricality as a financially unstable but spirited Broadway director.
Set decorator Rich Murray said he wanted to showcase Oliver's character through his career by covering his apartment walls with his playbills and its overall messiness. He said every surface in Oliver's apartment is littered with teacups since Oliver would naturally forget to pick them up after setting one down every time he answered the door because he lives as though he still has a housekeeper.
"It is bringing the words to life, bringing the characters to life, and it gives the actors, at least we hope, something to really latch on to and understand," Murray said "When Martin Short walked into his apartment for the first time, he's like, 'Oh, I know exactly this apartment. I feel like I live here.'"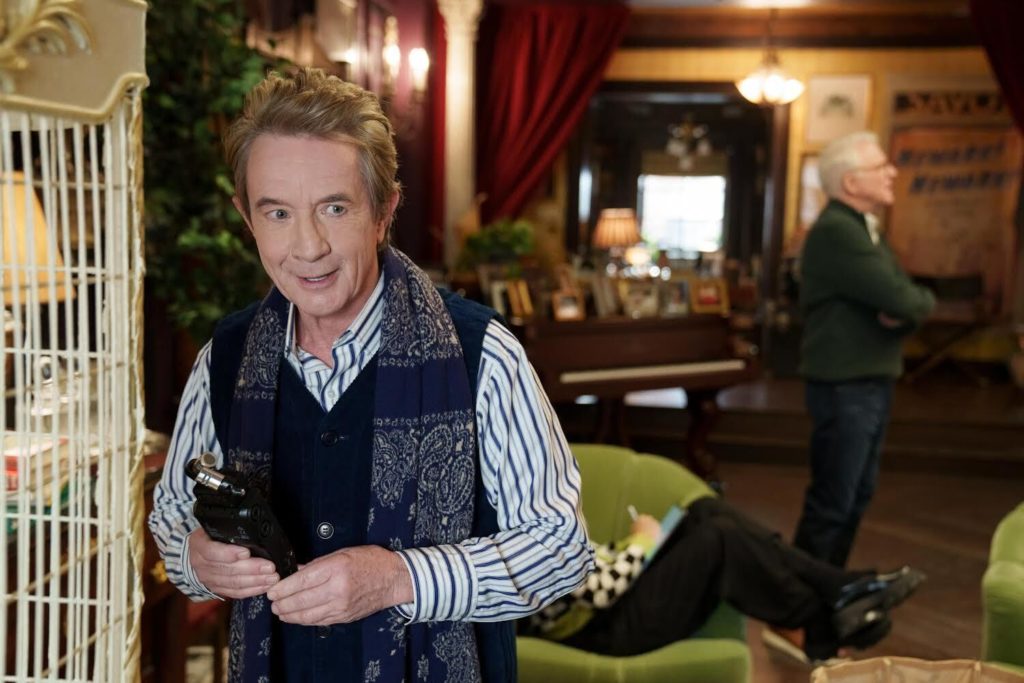 [Related: UCLA faculty member Emmy nominated for meticulous work on 'WandaVision']
As a production designer, Beech said he always tries to give viewers a visual element to hold on to, especially for "Only Murders in the Building" since it is a mystery. Without revealing too much to the audience, he said he has a responsibility to communicate who a character is through their space and to support them in how real it feels.
"The more important thing is to make spaces that are believable for the world that the writers have written," Beech said. "That's all I care about … The space is, while somewhat fantastic, do feel authentic for these characters."
Jones is the 2022-2023 Arts editor. She was previously an Arts staff writer from 2021-2022. She is a fourth-year psychology student from Las Vegas.
Jones is the 2022-2023 Arts editor. She was previously an Arts staff writer from 2021-2022. She is a fourth-year psychology student from Las Vegas.