UCLA faculty member Emmy nominated for meticulous work on 'WandaVision'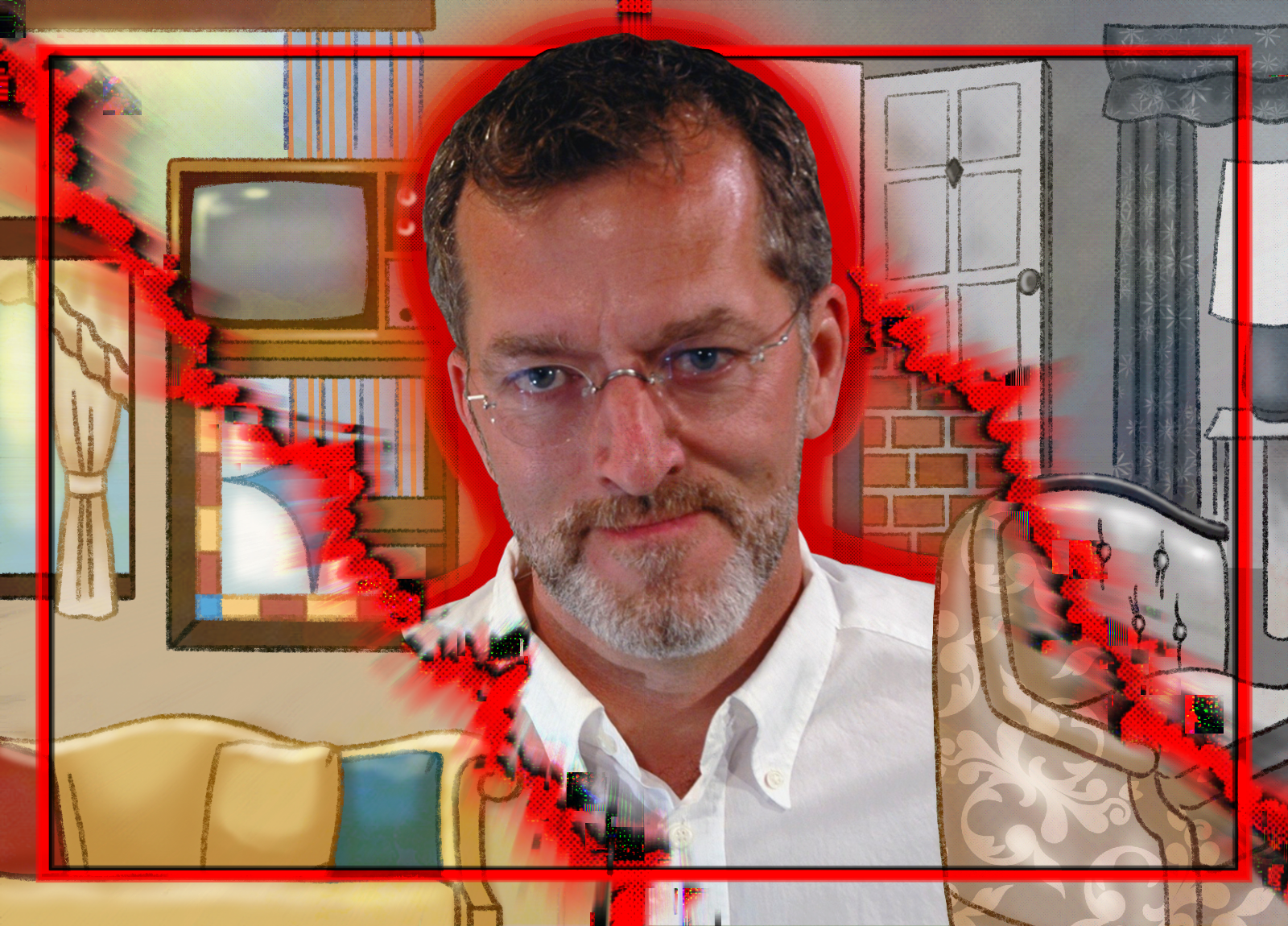 Production designer and UCLA faculty member Mark Worthington was Emmy nominated for his work on Marvel's "WandaVision," where he created designs inspired by different decades of sitcoms. (Photo courtesy of Mark Worthington. Photo Illustration by Isabella Lee/Daily Bruin)
Mark Worthington needed more than just an Infinity Stone to create Wanda Maximoff's reality.
Set in a post-"Avengers: Endgame" world, "WandaVision" follows the infamous Scarlet Witch's (Elizabeth Olsen) complicated journey through grief and loss as she creates an alternate sitcom-themed reality to relive a life with her late partner, Vision (Paul Bettany). Nominated for an Emmy Award for Outstanding Production Design for a Narrative Program (Half-Hour), production designer and faculty member at the UCLA School of Theater, Film and Television Mark Worthington said "WandaVision" utilized the sitcom genre to portray the superhero's experience navigating the very human struggle of grief and PTSD.
"Sitcoms were a really important part of Wanda's early life as a kid and they were that touchdown point of comfort for her," Worthington said. "They represent her family when it was a positive thing before her parents were killed … it's her using (sitcoms) as a shield against the trauma and the grief she's dealing with."
Though the series draws from old shows like "The Dick Van Dyke Show" and "Bewitched," Worthington said the episodes were not intended to be a mere copy of them, but have an intentional relation to them. Inspired by sitcoms from each decade, set decorator Kathy Orlando said the environments were created to reflect the moods and attitudes of the different eras.
When designing the episodes shot in black and white, Worthington said there was different color transfer compared to scenes shot in full color. For instance, a bright red would appear darker in black and white shots, whereas green would appear lighter, he said. In order to determine which colors would transfer accordingly for the episodes set in the '50s and '60s, he said he used the black and white filter on his iPhone as a guide.
"Blue was a color that reacted differently – (the color) could create a contrast ratio with all the rest of the environment and wardrobe," Worthington said. "We had to be extremely meticulous about landing in that black and white look in a way where the contrasts were right."
[Related: Alumni and costume designers for 'Ratched' discuss their bold color palette]
When constructing Wanda's home throughout the different decades, Worthington said the team created three-walled sets for the episodes set in the '50s and '80s, as they were filmed in front of a live studio audience. In contrast, he said the episodes set in the '60s, '80s and 2000s used a layout that the crew could repaint and add different elements to. The '70s set was built as a one-off use, unlike the previous sets which were rearranged to fit another decade after filming, Worthington said.
Outside of Wanda's shifting home, Worthington said the S.W.O.R.D. home base was also a complicated design, as the interior set was actually inside the exterior – a choice made to avoid the extra cost of building a separate interior set on stage. He said the base included tentlike structures as seen from outside, but was also decorated with advanced technology and stations inside the tents to create a chemical, radiological, biological and nuclear threat base.
Moreover, supervising art director Sharon Davis said the crew was also given a United States Air Force liaison, who provided equipment and personnel including tents, vehicles and miscellaneous items. In addition, Worthington said he and his crew watched the film "Arrival" to obtain a realistic vision of a military base before building the set.
"We had to pump (the S.W.O.R.D. base) up a bit to give it more of a sense of that Marvel feeling," Worthington said. "It was a hybrid between those two ideas of a more realistic military base and then the higher ends of technological ideas that one assumes of the (Marvel Cinematic Universe)."
[Related: Sound editors emphasize the quiet in Emmy-nominated 'The Queen's Gambit']
As each episode depicts a drastically distinct environment, Orlando said she chose fabrics and appliances that further complemented the characters and their altering backdrop. For instance, Orlando said she included an avocado-green sofa in the '70s episode that allowed Monica Rambeau's (Teyonah Parris) blue fish-patterned outfit to stand out in the scene.
"When you look at the pieces in (the '50s set), there really aren't that many pieces of furniture," Orlando said. "But each one was (as) highly scrutinized as this sectional sofa that we designed and made because I couldn't find anything just right, and it needed to fit into the set."
In regards to the overall concept of the show, Worthington said "WandaVision" is Marvel's most thematically and narratively complex story, recalling Marvel Studios President Kevin Feige, who once said working on the show was like working on an indie film. Worthington said Marvel Studios remains successful because production features a small group of people in a collaborative environment.
"One of the things I tell my students is … if you want to be a successful production designer, you have to think like a director and writer because you become the support for directors and writers," Worthington. "If you don't understand what they do and can't offer solutions related to the environments of the show that are story-driven and character-driven, you're not going to be as effective as a creative partner."