UCLA alumnus promotes representation on BookTok, Bookstagram with 'vietgirlreads'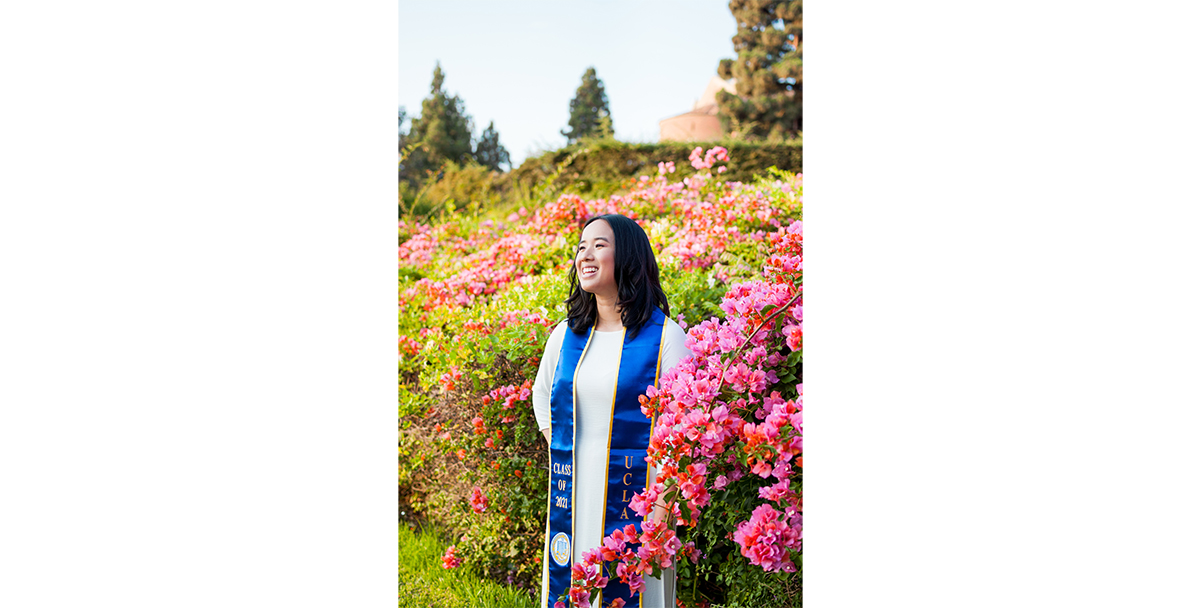 Vivian Do smiles for a photo in front of pink flowers. The alumnus said she started her book-related TikTok and Instagram to highlight and share her favorite pieces of Asian American literature. (Courtesy of Viviann Do)
This post was updated August 7 at 9:23 p.m.
Viviann Do is taking a page out of her favorite contemporary Asian American stories.
After she started reading more voraciously last year, the alumnus said she was inspired to create her own BookTok and Bookstagram accounts – on TikTok and Instagram, respectively – where she discusses her recent reads. Under the moniker "vietgirlreads," Do shares her honest book reviews and favorite quotes in the hopes of inspiring others to discover representation of their own cultures in the book industry.
"I started seeking out books that were written by usually East Asian and Southeast Asian authors," Do said. "I started looking for stories that resonated with me, with my past experiences, my identity."
[Related: UCLA student books it to Instagram with page dedicated to her passion for reading]
Do said that while looking for more content with Asian American representation, she started her BookTok so she could exchange recommendations with equally passionate readers. When she first entered the world of BookTok, she found that a majority of the popularized novels were written by white authors that did not speak to her experiences as a Vietnamese American. Since she felt there was an online gap in content creators highlighting East Asian and Southeast Asian authors, she said she decided to showcase the authors whose stories she personally connected with on her account.
"Growing up, I didn't have a lot of representation in media, if any," Do said. "I still didn't have some figure that either looked like me or had a similar background to me until I got to college and people were consuming all these types of media."
Do said her decision to move into the publishing industry was partially motivated by reading Weike Wang's novel, "Chemistry," about an Asian American woman who was no longer passionate about her Ph.D. program, as she related to the character and realized graduate school was not the ideal path for her anymore. She said she knew she loved books and wanted to help readers find stories they could resonate with – and publishing would allow her to do just that.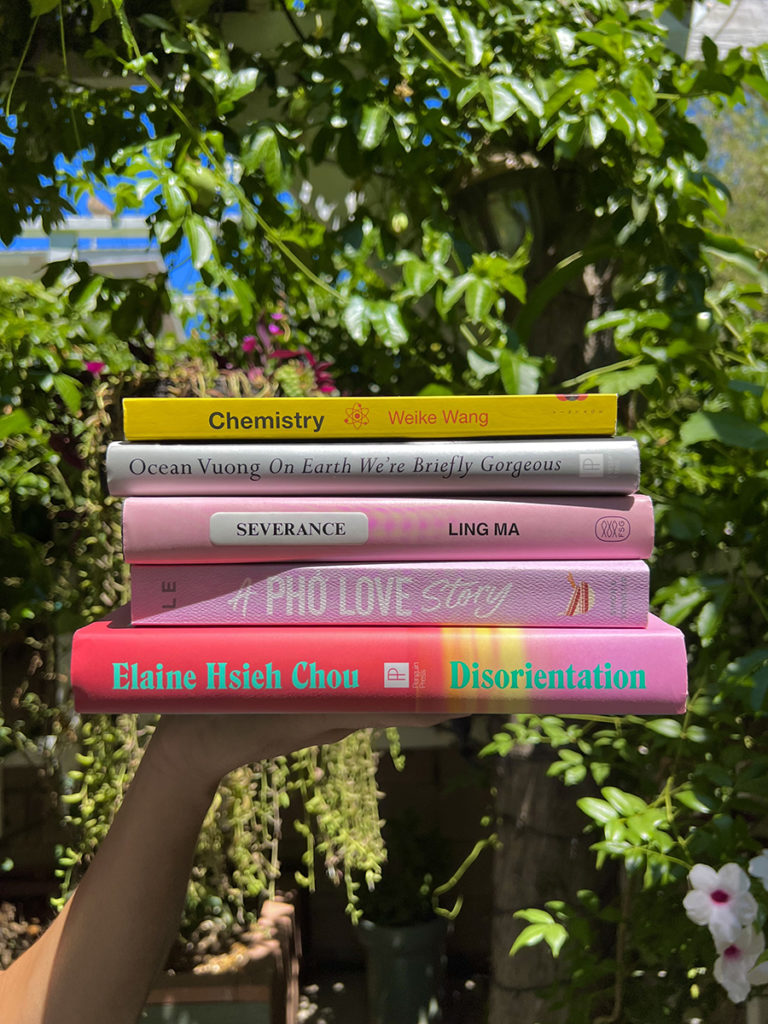 Kiko Galang, a UCLA alumnus and Do's friend, said it was exciting to see Do grow her account and follow her passion for books. Galang said he has been following Do's BookTok journey from when she was initially posting movie and book reviews on her personal Instagram page. From there, Galang said Do soon narrowed her niche down to book reviews and started her TikTok account dedicated to such content.
"She's really shown me that what your undergraduate degree is, whatever major you are, doesn't really define what your future holds for you," Galang said. "Seeing her so passionate about reading and publishing and slowly growing and making progress in that area really shows that your major doesn't define your career path."
[Related: Student-founded Kwento Comics aims for Asian representation in debut graphic novel]
Do's former roommate and alumnus, Sarah Castillo, said Do's BookTok account is a refreshing take on book recommendations. Castillo said she often went to Do to gain a new perspective on popular books and felt that it was great to see through the lens of a woman of color in a primarily homogenous social media landscape. Do's focus on Asian American authors, Castillo said, is what sets her BookTok apart from others.
Although Do creates videos with only her phone and the books she rents from the library, she said she was able to find an audience who responded to her content. Do said she found a more diverse side of BookTok as well, where many popular authors are queer women or identify as nonbinary. With the recent rise in the literary representation of people of color, Do said more can be done to highlight the struggles of Asian Americans specifically, as characters are often stereotypical and one-dimensional.
Do said that in the future, she wants to collaborate with organizations that promote Asian American authors. While she enjoys creating content, she said she does not see it as a full-time job. Instead, she said she hopes to combine her passion for BookTok with her experiences in the publishing community to promote Asian American representation in literature.
"If I want to highlight more Asian American authors, maybe I should start from the roots, maybe I can go into the industry and find books that I think will resonate with readers," Do said. "We need to publish these books so people feel seen and heard and that they can read and feel validated."