UCLA student books it to Instagram with page dedicated to her passion for reading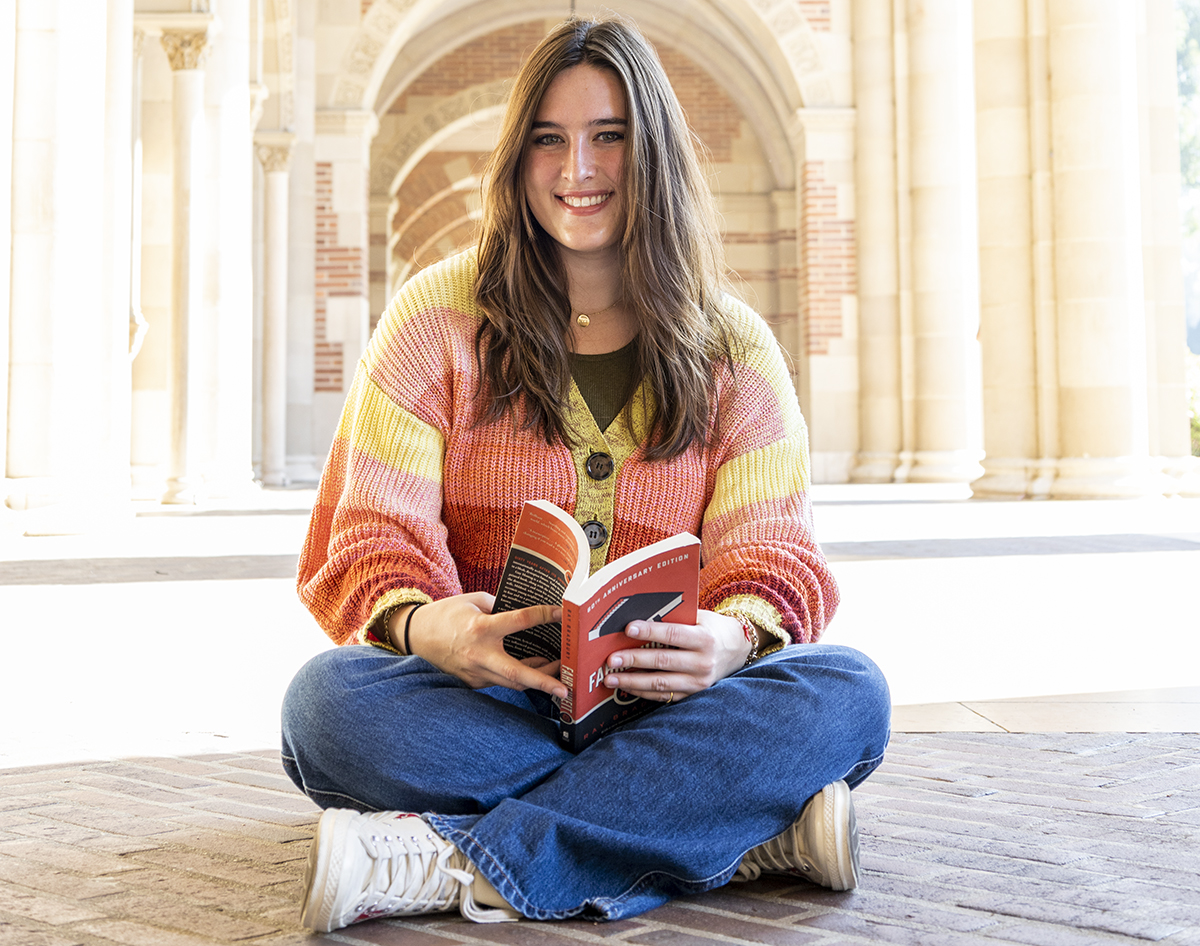 Third-year physiological science student Sophia Newton said she created her "bookstagram" to share her love for sci-fi and fantasy, and help others find their passions through reading. (Lauren Kim/Daily Bruin)
This post was updated Nov. 8 at 1:47 p.m.
A single Magic Tree House book sparked Sophia Newton's "bookstagram."
The third-year physiological science student said she created her Instagram account on her 20th birthday to formally share books she has read, and to inspire others to find their own reading passions. Her Instagram focuses on reviews, with the majority of the current posts centered around fantasy and science fiction novels. Through the account, Newton said she wanted to showcase her love for reading for her friends and family to see.
"(Creating the account) was more of a coming of age sort of thing," Newton said. "I've been reading books since I was young – I have pictures of me sitting in front of the fireplace reading 'Percy Jackson,' laying down, holding it above me."
When creating her platform, Newton said she felt the most comfortable with Instagram because of its accessibility and caption potential, which is necessary for her review formats. Although Newton is also familiar with TikTok and is on "BookTok," she said she still prefers Instagram because she can write her reviews as a larger caption rather than record herself speaking for 30 seconds. Newton said Instagram's widespread use, combined with its capacity for more detailed captions, made it the ideal social media platform to simultaneously review books and improve her writing skills.
[Related: UCLA student's pre-med journey goes beyond pen and paper]
In addition to her own drive to publicize her passions, Newton's roommate and sorority sister, third-year psychobiology student Naomi Crocker, said she encouraged Newton to create the account. Crocker said she and Newton became more avid readers during quarantine and they enjoyed discussing books together despite the nerdy stereotype of a devoted reader.
"(Newton) always (calls herself a nerd), and I always (tell her she's) just sharing things (she's) passionate about," Crocker said. "I've always admired her for being honest and sharing (that she loves to read) regardless of what people think."
Even with her previous interest in reading, Crocker said she never talked about reading until she met Newton. Crocker said she was inspired by Newton's outward expression of her reading passion, as Newton helped her step out of her comfort zone as a friend and a fellow reader.
Although Newton recently picked up reading again, she said her love for reading began at a young age. Newton said her affinity for fantasy stories in particular stemmed from her discovery of Mary Pope Osborne's "Magic Tree House" series as her parents cleaned out a closet in her basement when she was in elementary school.
"I remember I read the book and was so excited that I finished the book in one sitting," Newton said. "I run downstairs to my mom, and she goes 'Great, go do another one.' She said that to me the whole day, and that day I read five 'Magic Tree House' books."
Just as Newton found her favorite reading genre through the "Magic Tree House" series, she said she seeks to help others find their own outlets for relaxation through reading. Newton said reading helps her alleviate stress, however, it is sometimes challenging to keep up a consistent reading schedule for herself and her account. With accumulating schoolwork and her role as the new member educator for her sorority, Newton said she struggles between wanting to read and forcing herself to read but she knows that, in the end, reading relaxes her.
"It's like running almost," Newton said. "Getting over that first hump, you get runner's high, like reader's high, you could call it that. It's just by reading so much you end up enjoying it."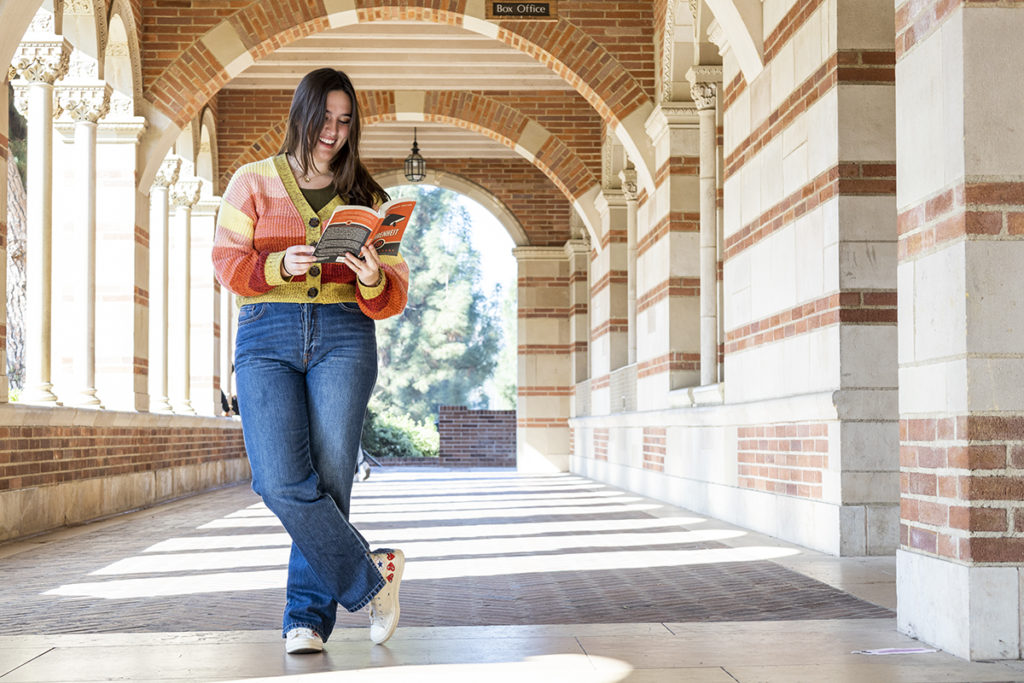 [Related: Book preview: Autumnal releases offer retrospection, world building within their pages]
Fellow reader, Newton's roommate and third-year molecular, cell and developmental biology student Abby Perschon said Newton's account helped her expand her reading horizons. Perschon said through Newton's account, she is able to explore larger humanities topics such as politics and war, prominent in novels such as Frank Herbert's "Dune."
As Newton continues to grow her account, she said she is proud of the community it has fostered, inspiring several pledges in her sorority to borrow her novels for their own reading. Although Newton has no expectations for her account to go viral, she said she hopes to continue building a tightknit community of readers who can explore novels together. With that goal in mind, Newton said she aims to use her Instagram account, even if it is slightly ironic, to advertise reading as a healthy alternative to social media.
"I feel like I'll want to keep reading," Newton said. "I feel like it'll keep my head screwed on right."