'Noise of Silence' seeks to amplify voices, experiences of Indonesian Americans
Indonesian Cultural Night participants group together, reading scripts to rehearse for the event. The cultural night, titled "Noise of Silence," will be held May 28 and is the first hosted by the Association of Indonesian Americans at UCLA. (Sakshi Joglekar/Assistant Photo editor)
"AIA's 1st Annual Indonesian Culture Night"
Northwest Campus Auditorium
May 28
7 p.m. to 9 p.m.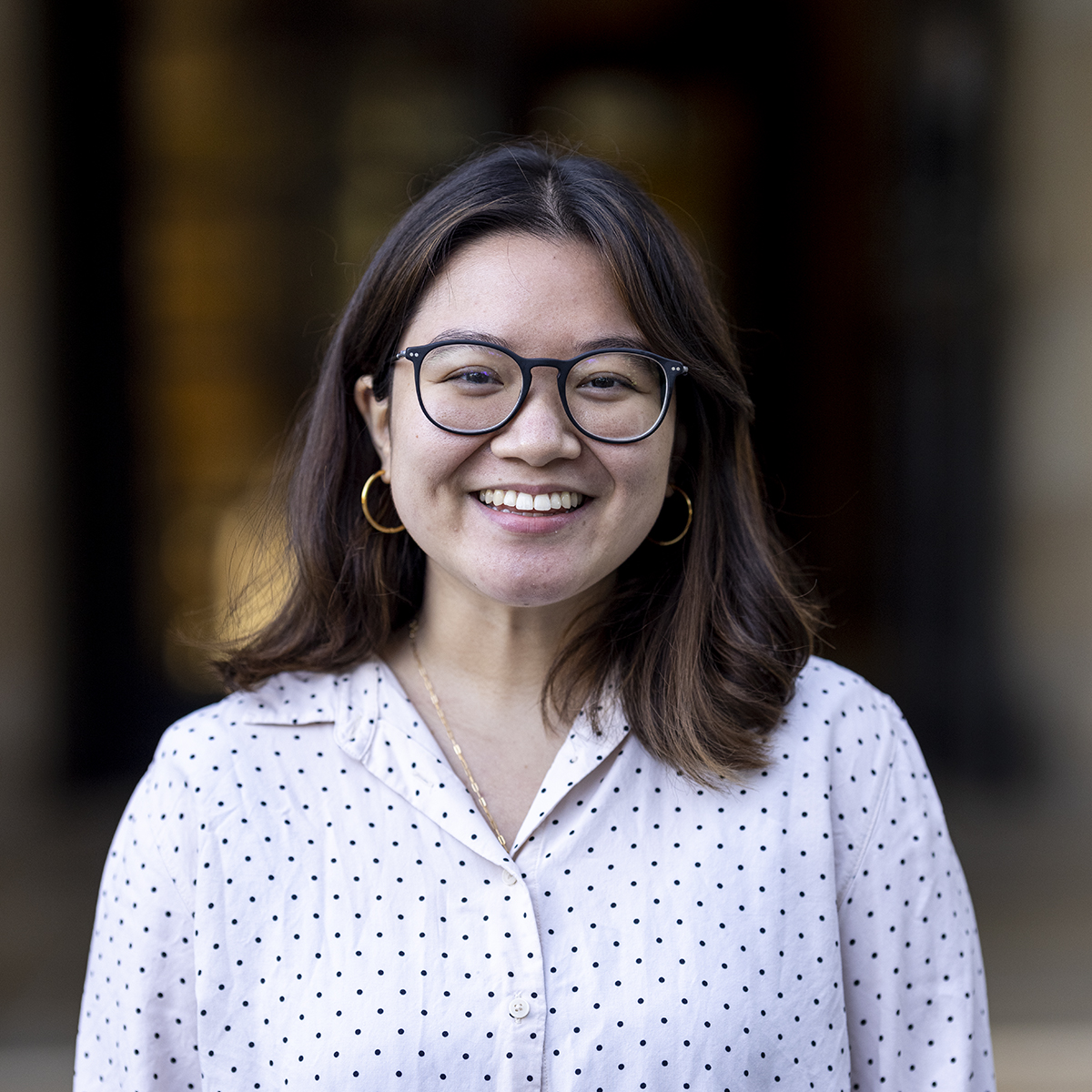 The Association of Indonesian Americans is turning up the volume on their community's stories.
This Saturday, AIA's Indonesian Cultural Night, titled "Noise of Silence," will highlight Indonesian American experiences through music, dance numbers and an original script. The music – composed by Balinese composer I Putu Swaryandana Ichi Oka and recorded by performing arts group Sekaa Remaja Çudamani – will feature Balinese and Javanese compositional styles as well as Western pop songs from other artists. Although there have been Indonesian cultural nights created by other student organizations in the past, third-year economics student and ICN director Dylan Djoenadi said this culture night is the first organized by AIA, which was sparked by a need to shed light on Indonesian American stories.
"People don't know these (Indonesian) people exist," Djoenadi said. "That's something that I realize being in different spaces, interacting with different people, in professional settings as well. People just don't know what Indonesia is and people, of course, would not know what it means to be an Indonesian American person."
Told through acting and dance performances, Djoenadi said the story follows Lina, an Indonesian woman who immigrated to the U.S. because of the May 1998 riots in Indonesia and her struggle to return to her home country for her sick father. Djoenadi, who wrote the script and serves as the director, said the decision to include the May 1998 riots was intentional because like in Lina's story, the riots are a major reason why many of his Indonesian friends are in the U.S. today. The performance also touches on the story of Lina's son Chris as he aids his mother and navigates his personal journey of learning about Indonesia, Djoenadi said.
Infusing his past into the script, Djoenadi said the story is largely based on the time his mother returned to Indonesia for her ailing father's funeral. With the focus on the obstacles faced by Lina's asylum status and her wish to visit her home country, Djoenadi said he took inspiration from the challenges experienced by friends' parents in their attempts to return to Indonesia. Like Lina, Djoenadi said many of his Indonesian friends' families struggled to find ways to travel to Indonesia for various reasons, such as not owning a green card or being undocumented, which he feels are hidden stories.
"It's a story that's not told because we just keep moving on with our lives like, 'Oh, our great grandmother passed away. I can't really do anything about that because I have my life here in the U.S.,'" Djoenadi said.
[Related: Los Angeles Indonesian Film Festival recognizes nation's diverse storytelling]
Along with Djoenadi's inclusion of his personal experiences in the story, fourth-year world arts and cultures student and dance coordinator Dewa Ayu Larassanti said she weaved personal emotions like anger into the choreography. When Larassanti created the choreography to portray the May 1998 riots – a time where violence, mainly against Chinese Indonesians took place amid financial turmoil – she said she channeled past feelings of rage to design the piece.
After seeing the positive experiences of her friends studying in other countries who have taken part in their own Indonesian culture nights, actor for Lina and third-year psychology student Emily Sjafii said she was excited to take part in the production. She said Lina's character attracted her because their stories are similar in several ways, such as them both immigrating to the U.S from Indonesia. To prepare for the role, Sjafii studied the May 1998 riots, which she said entailed researching on the internet, speaking with her mother and conversing with friends living abroad.
"It's been not only an incredible experience for me – it being my first acting role – but also in understanding my roots and history and the potentially intergenerational trauma," Sjafii said.
With ICN being a first for AIA, the coordinators received help from other student cultural organizations who have hosted their own cultural nights. Producer and second-year computational and systems biology student Crystal Sanrow said it was beneficial to have the support of the Southeast Asian and Asian student organizations, especially with the production's logistics when it came to what funding applications to apply for and how to approach ticketing. Sanrow said her prior experiences with this year's Vietnamese Student Union's cultural night also fueled her desire to organize ICN for the Indonesian American community.
"I remember during one of their (Vietnamese Cultural Night's) dance sets I almost cried because I was like, 'Wow, this is so cool,'" Sanrow said. "Everybody's coming together and putting on this amazing performance, and we really wanted to be able to create that experience for Indonesian Americans."
[Related: Vietnamese Culture Night explores expressions of love through an artistic lens]
For Djoenadi, a large driving force behind producing ICN is to spread awareness about Indonesian American stories, especially considering he said he feels not many people know about Indonesian experiences. Speaking on representation, Larassanti said this production is significant because it may resonate with Indonesian Americans whose families may share similar experiences to the narratives presented in the production.
"The most important (thing) is to make people feel seen and heard and to validate their stories as important and as crucial to the American story and immigrant story and Indonesian American life," Larassanti said.
Lau is currently the Outreach director. She was previously the 2020-2021 features and student life editor and a 2019-2020 News contributor for the campus politics beat.
Lau is currently the Outreach director. She was previously the 2020-2021 features and student life editor and a 2019-2020 News contributor for the campus politics beat.