Cast and crew make 'Pippin' distinct with personal affinities, mystical set design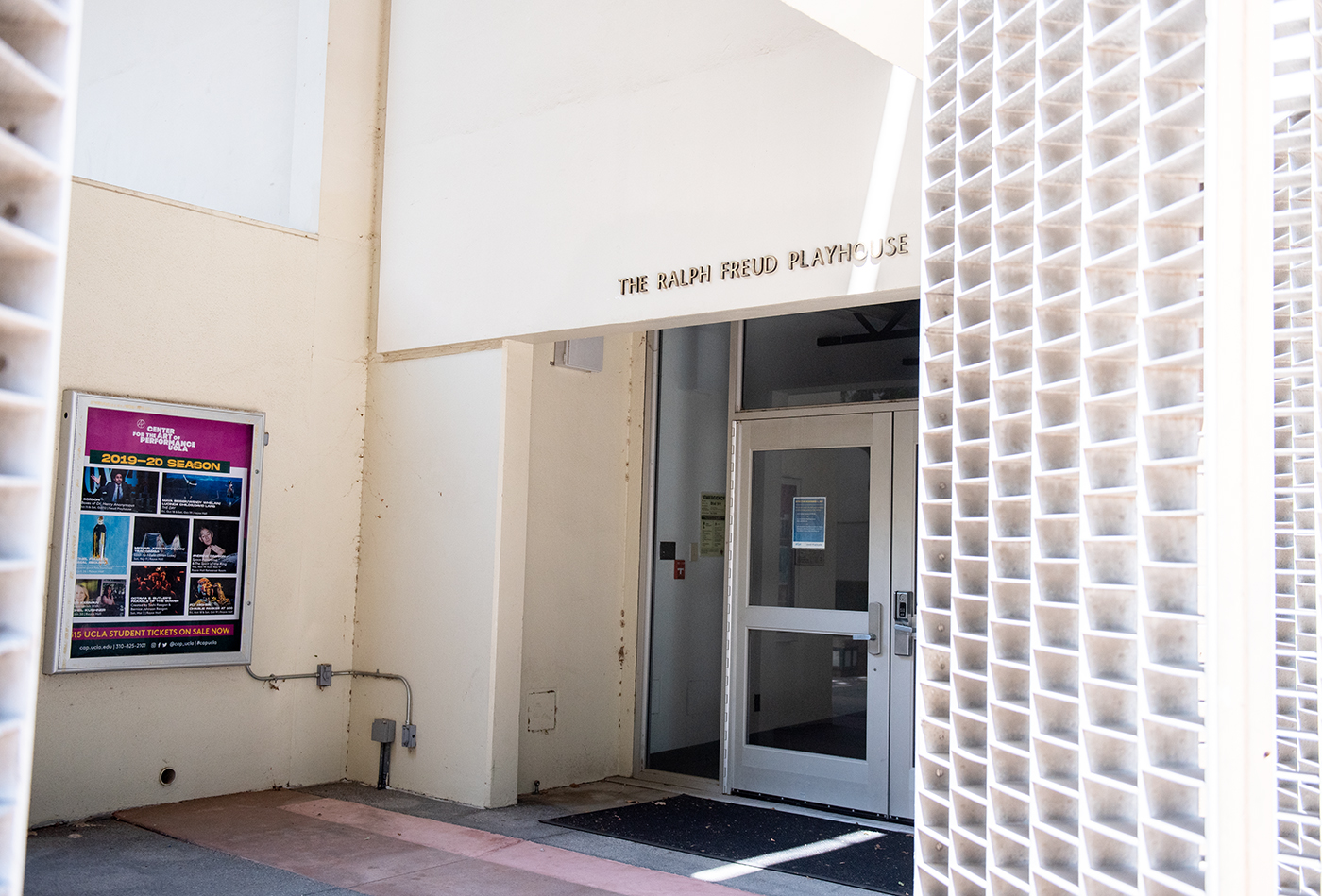 The UCLA School of Theater, Film and Television will be premiering their musical production "Pippin" on Friday at Ralph Freud Playhouse. Directed and choreographed by Corey Wright, the show follows a young prince as he chases glory. (Sakshi Joglekar/Assistant Photo editor)
"Pippin"
May 20-21, 24-28
Ralph Freud Playhouse
$40
Magic and music are rolling into Ralph Freud Playhouse.
The UCLA School of Theater, Film and Television will be presenting the mainstage production of "Pippin," directed and choreographed by Corey Wright. Running from Friday to Saturday and Tuesday to May 28, the production is a rendition of the musical composed by Stephen Schwartz and tells a coming-of-age tale of a young prince who learns the pitfalls of seeking glory. The musical's underlying theme that life is always evolving resonated with Wright as his own life continues to change, he said.
"There's one line that just sticks out to me forever … (which) is, 'There's no color on earth that you can give me that won't finally fade,'" Wright said. "No matter what we have, nothing's permanent – everything's changing."
Initially, Wright was solely the choreographer for "Pippin," but he said he welcomed the opportunity to step up as director as well, especially since "Pippin" was the first musical he ever performed in. Assuming both roles, Wright said he opted to let crew members, such as costume and set designers, use their skills to make creative decisions autonomously.
With the set design, for example, Wright said he gave suggestions and feedback, but students in the department took charge when it came to developing the final design. With actors, it was rewarding to see them begin to understand the meaning behind their lines, Wright said, like the moment first-year theater student Jack Stuhley connected with a song during rehearsals.
[Related: 'Pericles' explores themes of separation with experimental scenic design, lighting]
Stuhley will take the stage as Pippin as his first theater role at UCLA, he said. He could empathize with his character, especially in the protagonist's journey to determine what his life's purpose is, Stuhley said. The character also has a certain boyish innocence to him, which Stuhley said he can personify on stage with ease as a young man experiencing a similar journey of self-discovery.
"I've been able to relate to him in terms of trying to figure out what I want to do with my life," Stuhley said. "Everyone wants to be a part of something greater."
Past iterations of "Pippin" have their own distinct flairs, Wright said, but the set and lighting design is what makes this particular production stand out. Jordan Moore, a graduate student in scenic production and design, said he and the crew brought a magical interpretation of Pippin's world to the stage. The story follows Pippin through various settings as he searches for his purpose in life, Moore said, giving the crew the opportunity to experiment with scenic design ideas.
"We're setting it in this medieval sense, but it's also a story that everyone goes along with," Moore said. "Everyone does this journey in life where they have to figure out where their path takes them. Having that universal quality at the start-off really allowed me to gravitate towards the elements that we wanted."
Because the tale is loosely rooted in the Middle Ages, large fabric pieces with painted backdrops were used to emulate an old-world feeling, Moore said. "Pippin" also involves many elements of magic and mysticism, Moore said, so he wanted the illustration style of the set design to exude a sense of enchantment through the use of spiritual and mystic imagery, such as tarot.
[Related: Alumni discuss performing in musical production 'Marry Me a Little']
Moore said this iteration of "Pippin" was also made distinct with the use of projection design, through which graphics and images are projected onto the set. The technique was largely used to build tension during certain scenes or create a more atmospheric setting, he said. For instance, Moore said in an intimate scene between Pippin and his love interest, flowers are projected cascading down on the characters from above.
With a stage as large as Freud Playhouse's, some scenes with a large ensemble of dancers and actors benefit from having plenty of space, Moore said. For more intimate scenes, he said lighting design with lanterns helps to focus audiences' attention on the action. Overall, the show contains an important message of self-discovery, Moore said, but still provides plenty of amusement for audiences.
"There's nothing quite like being in a space with a bunch of strangers around you, and you're all having a shared experience," Moore said. "It's nice that we can come in, just enjoy and have about two hours of listening to toe-tapping music."