Spring Sing 2022: Resonance empowers members, embraces diversity in a cappella performance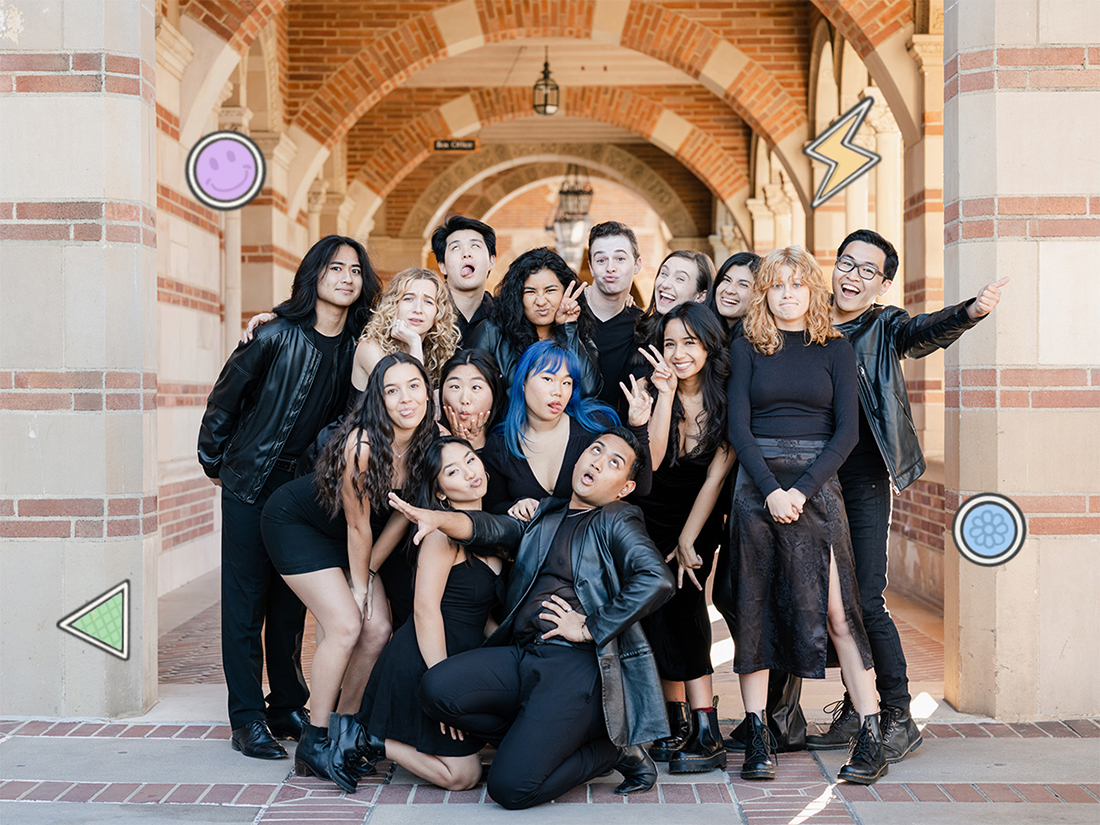 Wearing black, Resonance members pose together. The student a cappella group will perform its arrangement of "Forgive Me" by Chloe x Halle at this year's Spring Sing. (Photo courtesy of Resonance. Photo illustration by Ashley Shue-Lih Ko/Daily Bruin staff)
Resonance is reverberating its message to Spring Sing crowds – no instruments required.
After six years, a capella group Resonance has the opportunity to perform again in Spring Sing. Graduate music student Christina Perez, who first joined Resonance as a first-year undergraduate student in 2016, said she is delighted to be leading the group's return to the show as president. Perez said Resonance takes care to put passion into all of its performances, with its hustle reflecting the group's overall mission of self-empowerment. She said the group is first and foremost a family, and they emphasize their commitment to one another's well-being in their weekly rehearsals.
"We rehearse twice a week for a couple hours," Perez said. "Every time, we always take time to decompress from a long workload because we are students first and then we (do) a cappella next."
Fourth-year mathematics student and vice president of Resonance Angela East said the audition process for Spring Sing involved an online application that included video recordings of their past performances alongside an impact statement. East said Resonance wants the set to encourage UCLA students of all backgrounds and experiences to feel confident in themselves. The opportunity to perform in Spring Sing is exciting for the whole group, but she said it is especially meaningful for Resonance's three graduating students.
"Everyone – when we got the news about Spring Sing, especially the three of us who are graduating, we were like, 'Oh my gosh. This is a perfect way to leave as a final hurrah with the group,'" East said.
[Related: A cappella group Resonance wins ICCA semifinal with music video submission]
As for the platform of Spring Sing, fourth-year economics student and music director for Resonance Yale Yang said this show is a huge opportunity for the group to let itself shine in front of a UCLA audience. To ensure this, the group will be performing "Forgive Me" by Chloe x Halle, Yang said, because the piece also offers a chance for every individual in Resonance to showcase their a cappella skills.
As the primary arranger for the song, Yang said this piece was fun to work with because of the freedom he had in transforming and rearranging the song. He said he kept the parts of "Forgive Me" that he liked – such as its lead treble vocals – while simultaneously putting a fresh spin on other aspects of the song by customizing solos for each member of Resonance.
"As for the production of Spring Sing, it's probably one of the best environments for a cappella. … The Spring Sing crew just takes so much time to make sure we sound good," Yang said. "They want their show to be the very best at the end of the day."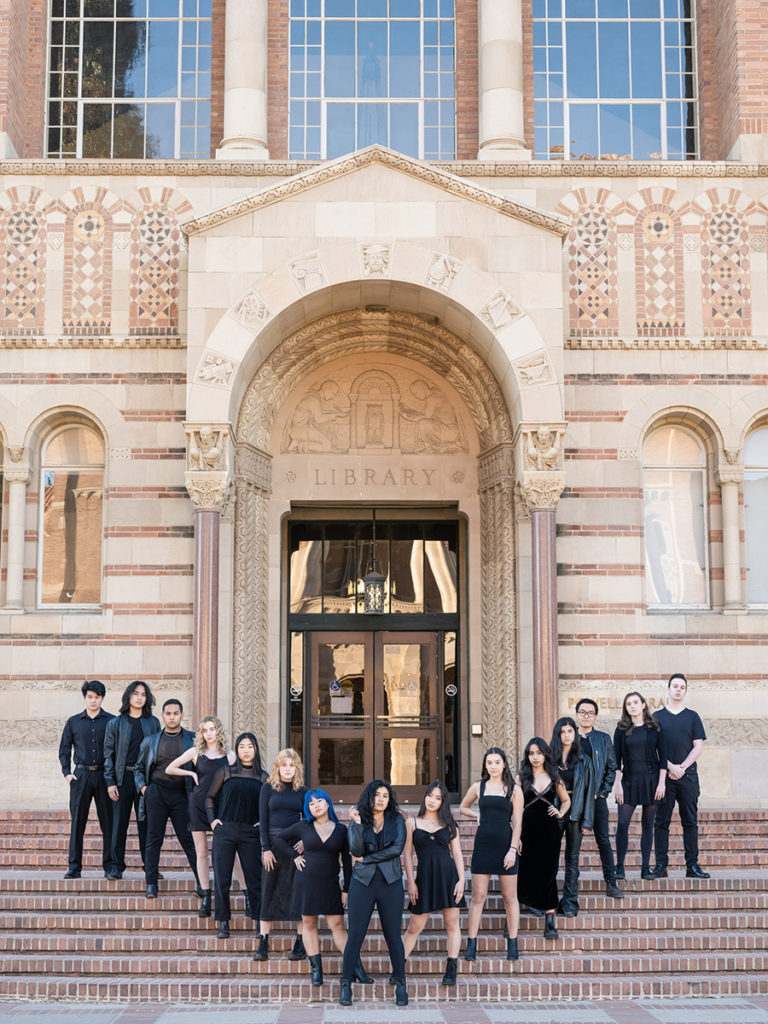 As for the Spring Sing performance itself, first-year chemical engineering student Kelsey Greenberg said the aesthetic will be grunge. She said the audience can expect multiple leather looks with flashy silver accents. The choreography and arrangements will reflect facets of each Resonance member's personality and singing style through everyone's solo moments, she said.
"It (Spring Sing) will be really different from other performances we've done because it'll be a really big audience," Greenberg said. "But it's still going to be our community and our family. It's going to be really exciting to feel embraced and be seen and share what we've been doing with UCLA."
[Related: Second Take: Black lead in 'Little Mermaid' remake brings welcome tide of representation]
Perez said Resonance's diversity is what will make the group truly stand out. She said the group does not consist of only music or theater students, but includes STEM students, medical students and doctoral candidates. East in particular stands out to Perez because she is a female beatboxer and vocal percussionist, which are traditionally male-dominated roles, Perez said.
East said "Forgive Me" has a lot of significance to Resonance because this was one of the first arrangements that the group selected and rehearsed in person after the start of the pandemic. She said their choreography will be heavily focused on formations that shift as soloists change, and Resonance aims to be visually stimulating without sacrificing vocal quality. East said the choreography is similar to the a cappella performances in "Pitch Perfect," in which singers constantly change positions and blocking as the tempo and tones evolve throughout an arrangement.
Resonance's performance is significant to alumni of the group as well, Perez said. She said the group expects a large number of graduated performers from all backgrounds to come back to support Resonance atSpring Sing. Perez said Resonance's diversity comes from the group's mission to enhance each member's personalities to transform them into the best possible version of themselves.
"I've seen years of Resonance," Perez said. "Lots of ups and downs. I try my best to take all that I've learned to create a very safe, welcoming space. … It is not just my voice. It is not just the music director's voice. It is not just the business director's voice. It is your voice, too, because that's what makes a harmonious dynamic for the group."