Spring Sing 2022: Outspoken portrays sense of community with dance, auditory elements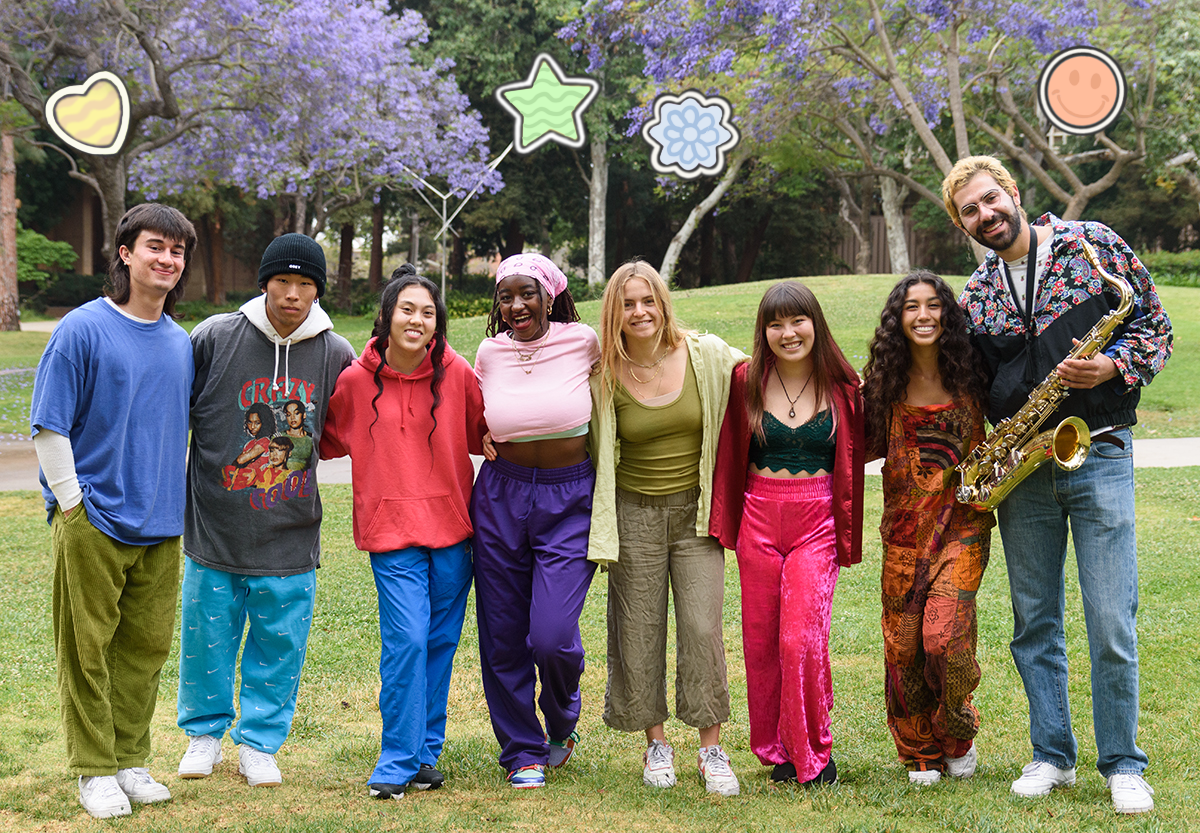 Eight members of Outspoken stand together in the Franklin D. Murphy Sculpture Garden. The interdisciplinary group will perform a blend of dance, spoken word and music at Spring Sing. (Photo by Jeremy Chen/Daily Bruin staff. Photo illustration by Ashley Shue-Lih Ko/Daily Bruin staff)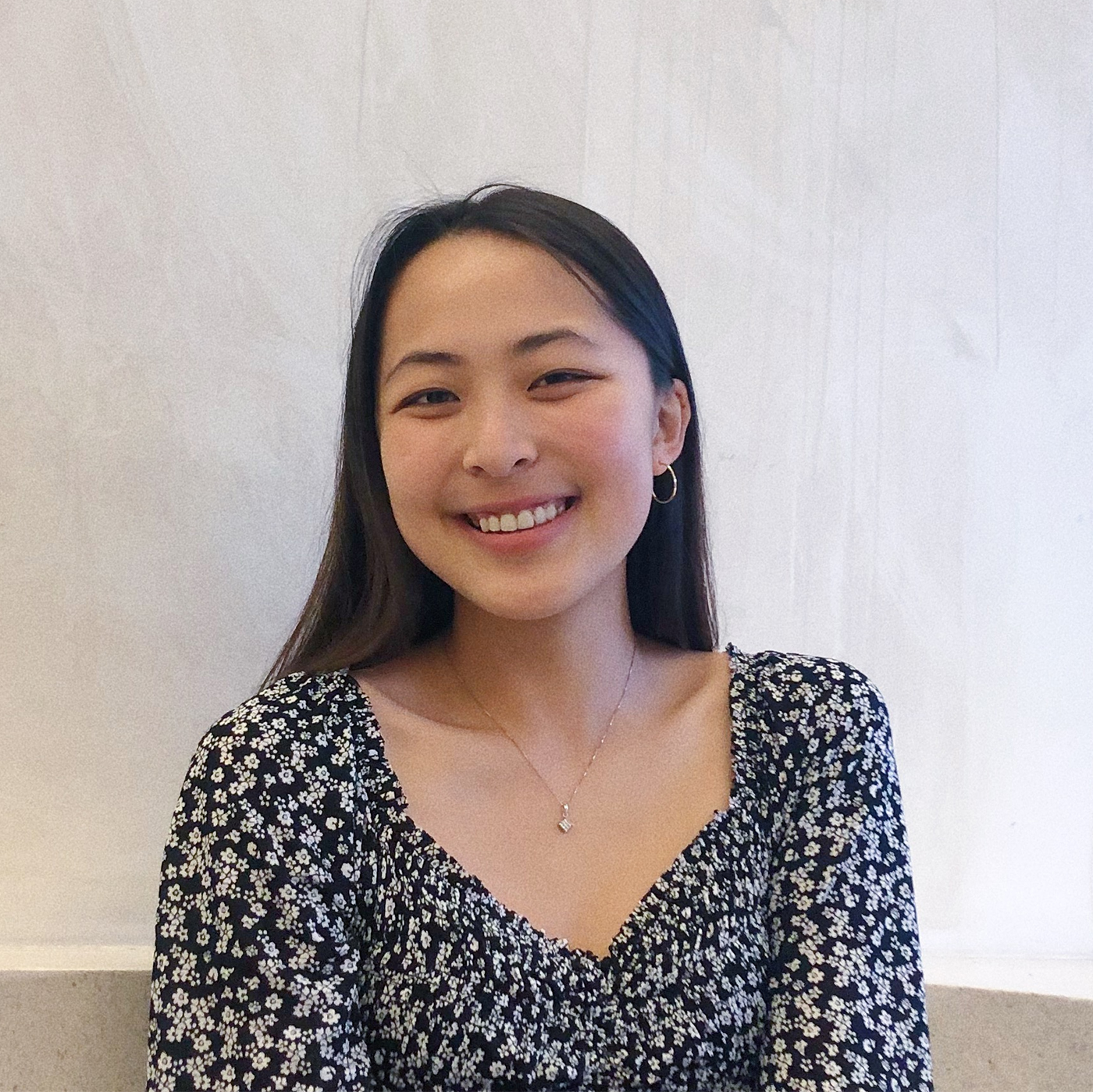 This post was updated May 19 at 12:22 p.m.
There is nothing silent about Outspoken.
The interdisciplinary student-led dance group is set to perform at this year's Spring Sing in its first live Spring Sing performance in two years, having performed in the past two online iterations. In the group, artists of different backgrounds come together to create pieces that feature dance as well as other artistic mediums such as literature. Its set is a fusion of dance, music and spoken word that seeks to showcase the strength of community in trying times, said third-year dance student and artistic director Jessica Warshal.
"We really want to talk about … the way that our individual communities and the collective community that we create together have been able to really find support in each other and uplift each other when we have faced times of hardship," Warshal said.
This uplifting quality of community is shown in both the choreography and the spoken word to which the dance is set, she said. Warshal, who co-choreographed the dance with third-year dance student Travis Lim, said the dance is a cohesive amalgamation of their respective strengths in modern jazz and hip-hop. Given that Outspoken is composed of dancers trained in different disciplines, she said, having a fusion of movement was exciting because it highlighted individual strengths within the collective.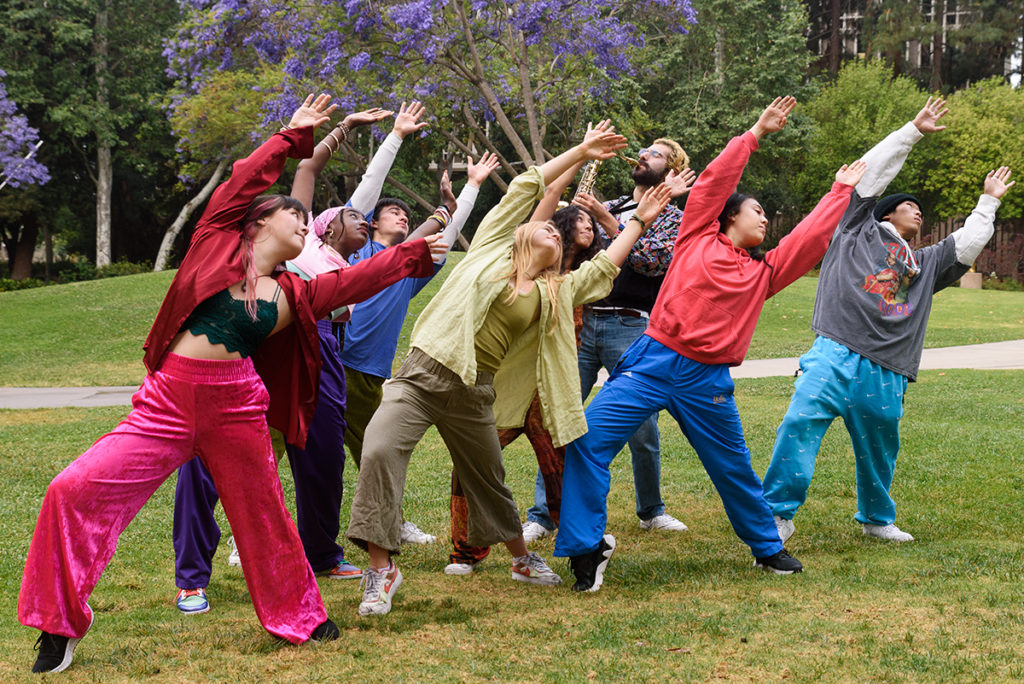 [Related: Dance Disassembled: Seeing Beyond the Curtain]
More tangibly, the choreography visually conveys the theme of community through physical interaction between dancers and formations that require the dancers to build upon each other, Lim said. The dance also incorporates an element called a cipher, which Warshal said is a component derived from the hip-hop community in which the dancers create an open space so individuals can go in the center and show off their skills while everyone else cheers them on. Lim said he hopes the positive energy and support on stage translates to viewers in the audience.
"Our main focus is to show how we are having fun with each other on stage and overall having that good vibe," Lim said. "Hopefully it's something that the audience can relate to, and (I hope that) seeing us have fun on stage will reflect those same feelings (in them)."
In addition to the choreography, Warshal said there will be music incorporated in the performance. The set includes the song "Am I Wrong" by Anderson .Paak featuring ScHoolboy Q, she said, on top of which the spoken word and improvisatory elements are layered. The other auditory elements include a recorded phone call and improvised sounds from members of Outspoken, Warshal said.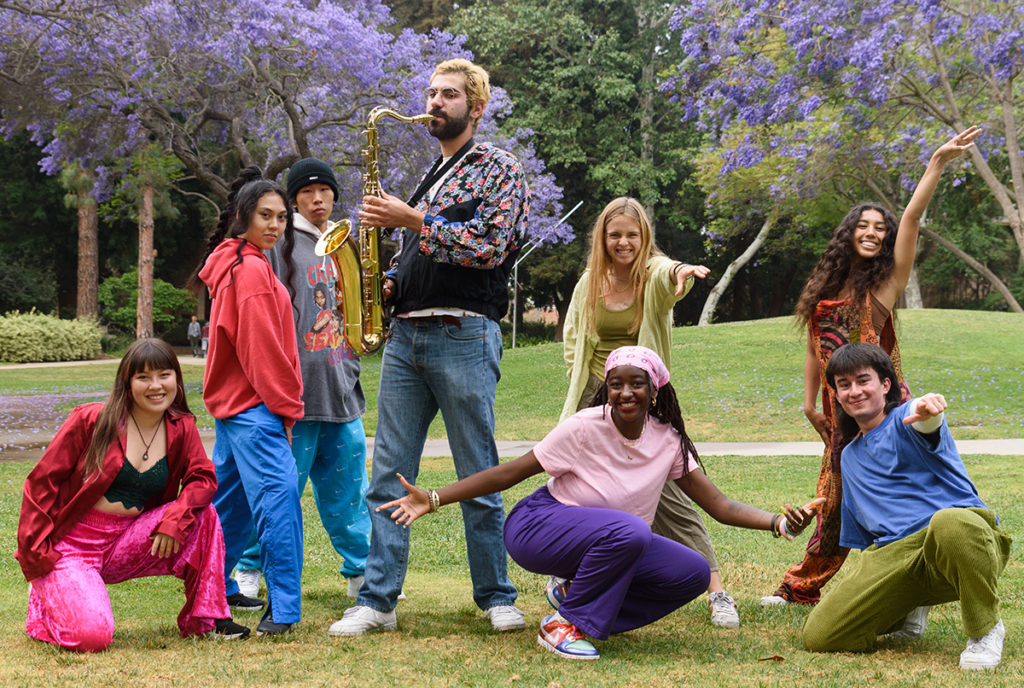 [Related: UCLA student takes dance moves to national level in commercial]
Not only does the choreography incorporate aspects of community but so does the spoken word, Warshal said. Second-year dance and sociology student Aryeal Lands said the spoken word piece she created and will dance to touches on the feelings of being isolated, the knowledge that people are not alone despite physical separation and the power of unity. While her writing process differs for every spoken word piece, Lands said she approaches each work with an idea of how she wants to direct her language and control the cadence.
"I came down to this idea of starting with aspects of myself – my own life – because of my own identities of being a Black woman and how it felt growing up and different moments when I felt isolated in the world and the insecurities that might have come from that," Lands said. "Then (I wrote about) how I was able to feel so much more power and strain and love when I started to find more community in different spaces."
Ultimately, Lands said she is excited to show audiences that community can be any group of people that support each other and that this is an experience she will not take for granted. For Lim, performing in front of the mystery celebrity judges will be a valuable experience because it is not an everyday occurrence. Having a large audience to witness their set is a rare opportunity, Warshal said, and being able to make a mark at UCLA through Outspoken is a privilege.
"Having a space to share our voices, express ourselves, be able to make our mark on the UCLA community … and (connect) human to human is something that's really special and something that we are really incredibly grateful to be a part of and get the opportunity to do," Warshal said.