Student Sey Yang captures Asian American queer identity through camera lens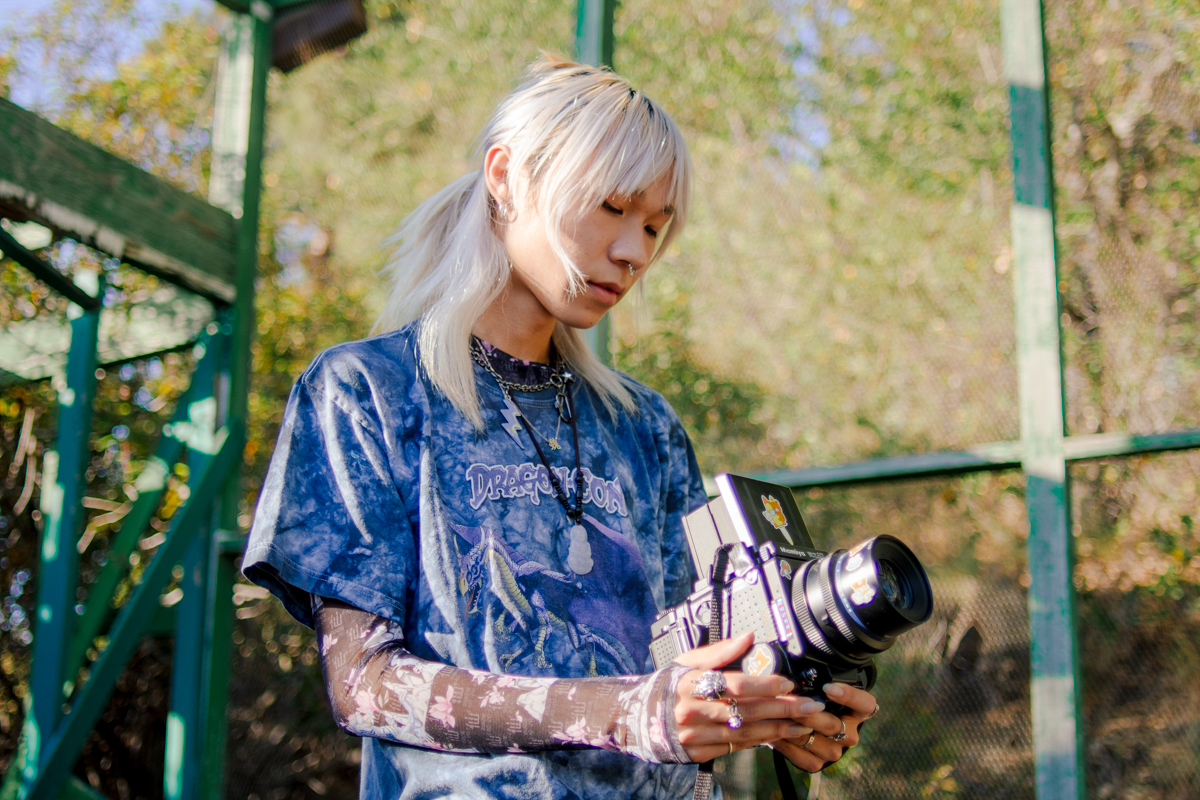 Second-year art student Sey Yang stands and looks down at the purple-edged camera they are holding. Yang said their film photography considers aspects of their own identity as well as their subjects' backgrounds, often culminating in projects that seek to explore the queer Asian American experience. (Lauren Man/Daily Bruin senior staff)
Through the lens of Sey Yang lies an intimate experience with the past and present.
The second-year art student utilizes film photography to create personal pieces that aim to place authenticity, identity and interconnectedness at their center by fostering an in-depth understanding of their subjects. With their work in photography and other visual art forms such as painting, Yang said they try to bridge connections from aspects of their own identity to the past and present by taking influence from historical elements.
"I really like looking at Chinese history and icons during that time and appropriating them into the Asian American queer experience," Yang said. "I like taking references to revolutionary history or historical figures or even the past art movements and reinterpreting them into the current sociopolitical context that is affecting our lives today."
Initially practicing creative writing as a form of emotional release, Yang said they shifted to photography in middle school after finding that visual arts allowed a wider range of expression. In their transition to film photography, Yang said their changing goals as an artist and the expensive nature of each shot when using film altered their creative process. Now, Yang said their subjects are most often those they share a close relationship with to allow for pieces that possess an in-depth understanding of the photographed individual.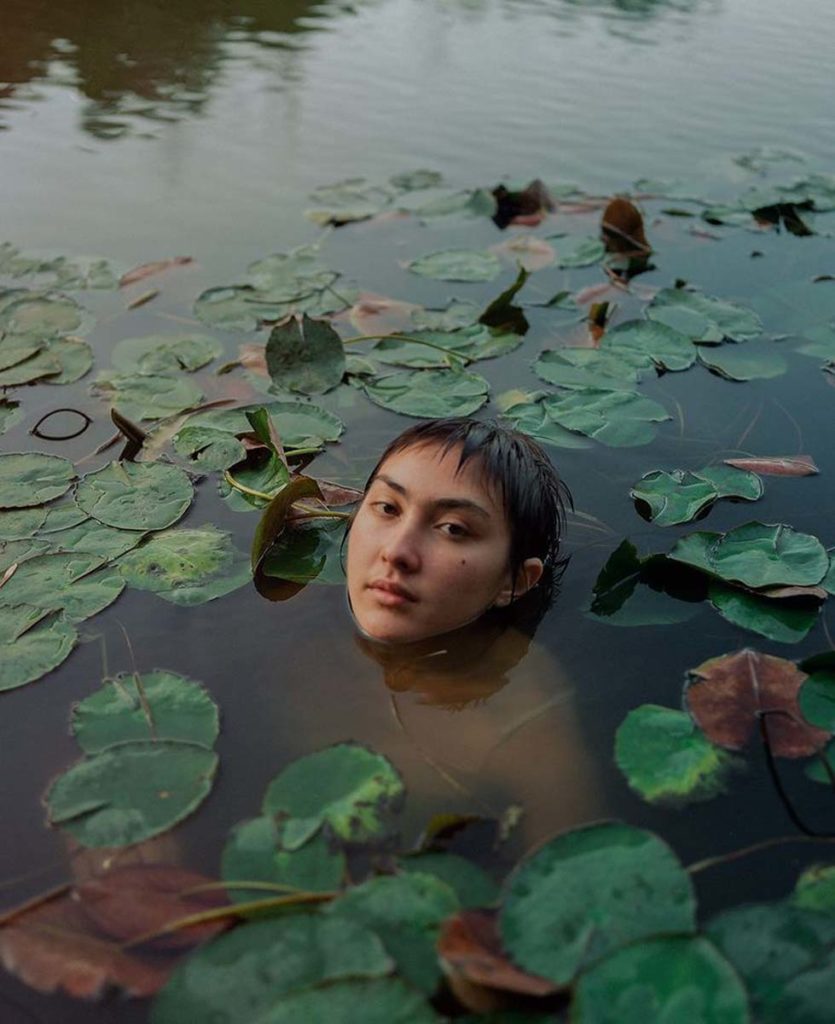 [Related: Alumna's photographs uncover intimacy, hidden stories behind locations]
Regarding this level of communication between subject and artist, Noel Angot, a friend of Yang's, said the unified relationship between Yang and their subjects allows for easier execution of each photo's envisioned concept. Instead of staging settings, Yang said shooting subjects truthfully in the spaces they are most often found, whether that be their bedroom or backyard, complements the authentic, personal nature of each photo.
"The people I choose to photograph are people that I have developed intimate relationships with, have had a lot of conversations about identity and (have an) understanding of that person on a very intrinsic level before I photograph them – and that definitely translates into the medium of film photography," Yang said.
In addition to the shift from digital to film, Yang said the manner in which they select the focus of each piece has also evolved. Rather than viewing each piece as a definite representation of a certain concept, they said their new approach centers on finding value in the emotional and informational experiences associated with making each piece. Malaya Conui, a friend of Yang's and a second-year sociology student, said Yang infuses their personal experiences into their work through the inclusion of references to other artists and their favorite elements of popular culture.
"Bringing a queer Asian analysis into the art world is very important, and it shapes the way that they (Yang) engage with the art world and the art world engages with them," Conui said.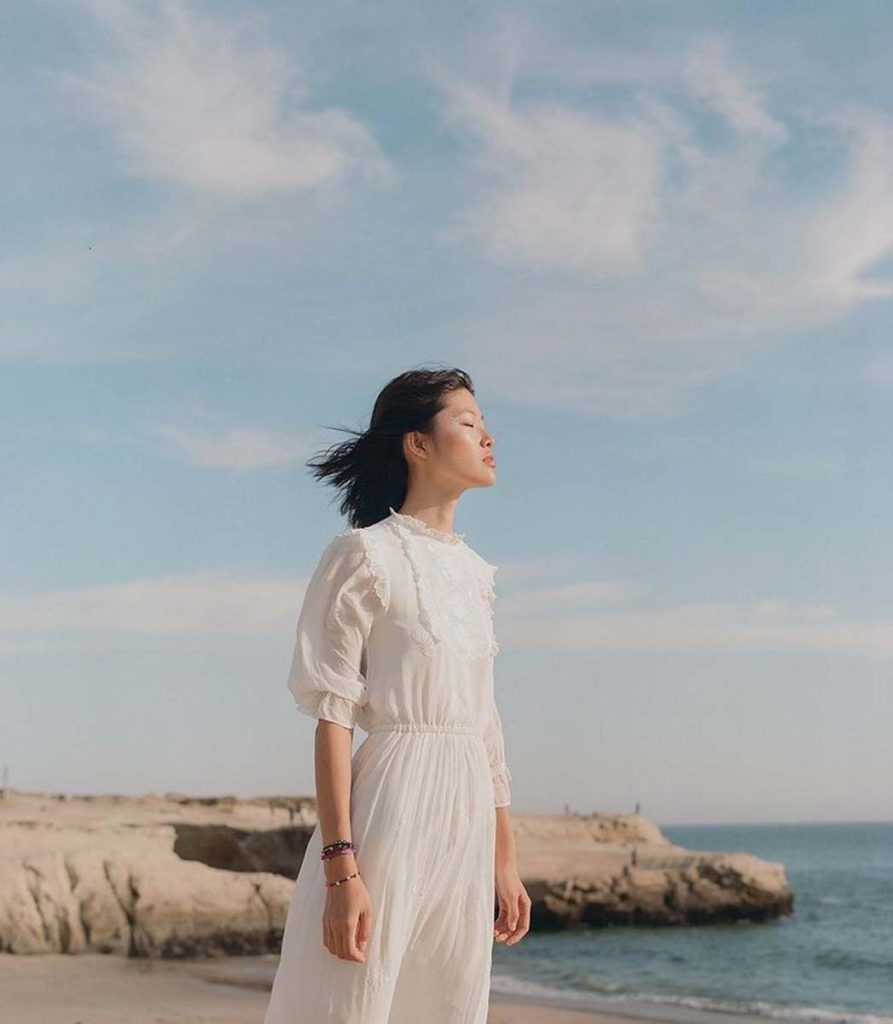 Yang said this approach inspired their creation of an album of photos taken of locations visited on their daily quarantine walks at the onset of the pandemic. While the project began as an ode to spiritually enriching activities that may not be traditionally considered productive or valuable, they said both the creation process and final product provided personal emotional value and instilled in them a newfound appreciation for their Bay Area hometown.
"I made the piece as a way of forcing myself to see and experience the usefulness of doing activities that aren't necessarily deemed productive but are very much cultivating for your own relationship to your mind and the setting around you," Yang said. "This walking piece really rekindled a sort of fondness for my home that I'm really glad I didn't miss out on."
Their photo restoration series – "I stop somewhere, waiting for you." – features a collection of film photographs that Yang said were taken by their father before he emigrated from China during the '90s. Yang scanned and restored the collection, correcting the faded negatives to provide each photo with vibrancy and clarity. Yang said the collection of photos mirrors the style of their own photography both visually, through the warm nature of the color-corrected photos, and thematically, through the personal nature of the series.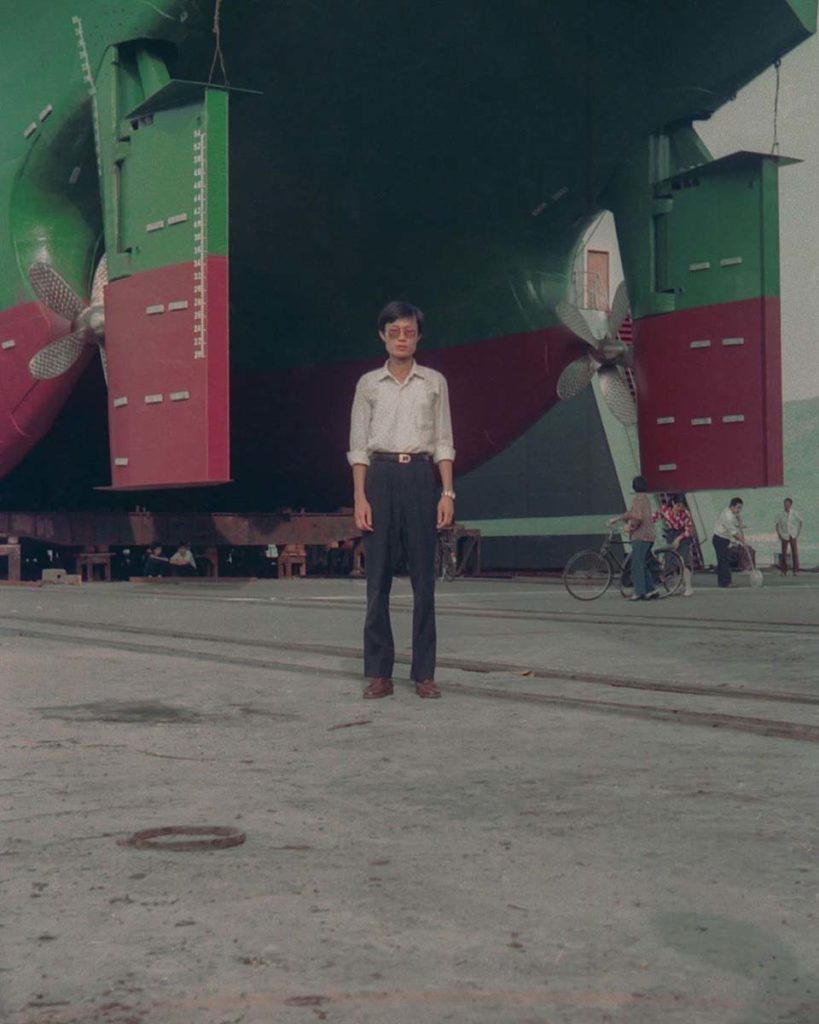 [Related: Maker's Medium: Student uses black and white photography to explore psychological spaces]
Through these reflective projects, Yang said they hope their work's connections to their personal identity can holistically engage viewers in the authentic representation of Asian American experiences by touching on topics not always spoken about and on moments that drew them into their artistic practice. Art has also reinvigorated Yang's interest in their spiritual and cultural identity, and they said they aim to replicate those emotions through in-depth conversations with subjects or the experiences of viewers.
"It's really important for specifically second-generation, first-generation immigrants to be making this work because our history as Asian Americans hasn't really been here for that long," Yang said. "When you're adding the nuances of identity – like me being gay, nonbinary, all those things – it's a very suffocating environment to be in. A lot of times, you feel really alone. Iterating these forms of history to what we are currently feeling is really important for bringing people of a similar background together."