Alumna's photographs uncover intimacy, hidden stories behind locations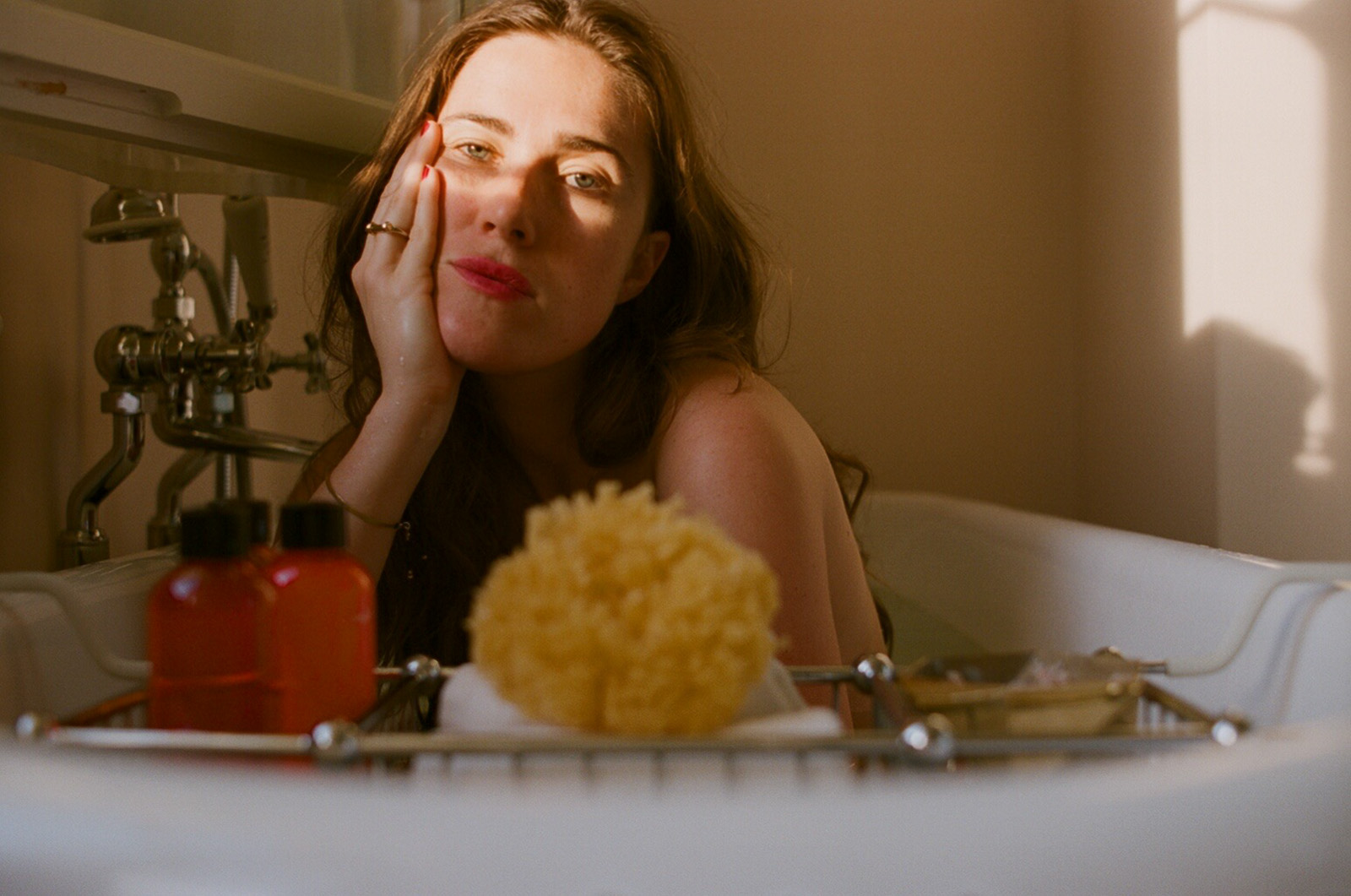 Emma Elizabeth Tillman's photography is inspired by specific locations, whether outside or inside the home. The UCLA alumna said she is drawn to areas that have a feeling of moodiness, as well as places that are sunny and light. (Courtesy of Emma Elizabeth Tillman)
Father John Misty once remarked that his wife Emma Elizabeth Tillman was born with a "disco ball soul."
The offhanded comment became the title of Tillman's book of original photographs released in 2017 that she said was a collection of memories reflected outward.
Accompanied by writings and diary entries, the photographs spanned a 10-year period of the UCLA alumna's life, starting with a trip she took to Brittany, France, at 21 years old. Tillman, also a filmmaker who studied directing at UCLA, recently appeared on the "Criterion Now" podcast to discuss her breadth of work. In the episode, she emphasized the role locations have in her photography, both outside and inside the home..
"I've always had a very strong sense of place, and that place and time mean something very specific and change the atmosphere of how you perceive things," Tillman said.
She said her favorite places contain a kind of moodiness, like the stormy, cold climate of Brittany. The oceanside town was also the place where Tillman reinvigorated her passion for photography – she took her first film photography class when she was 14 using her mother's camera, but her interest waned in her late teenage years. Tillman said she is also drawn to the mysterious side of places typically regarded as sunny and light, such as Fiji and Jamaica. She speculated that her childhood may have played a part in her desire to seek out the undersides of such locations.
"When I was a child I wanted so badly to uncover a hidden world that no one else knew existed. I wanted to step into the wardrobe and have it be a different world, and the longing for that was so intense," she said. "So in a way, it's trying to relive that part of my childhood that wanted that to be real and as an adult understanding that it is real to a certain extent."
When she first started using a camera, Tillman said she would photograph her backyard or take self-portraits in her bedroom, shooting whatever was around her. The home environment still plays a large part in her photography, and Tillman's love of travel has taken her to homes around the world. Pictures on her Instagram and online portfolio depict images of herself in London bathrooms and a pair of hands washing carrots in a tiled kitchen sink in Santa Barbara.
Amanda Charchian, a photographer and friend of Tillman's, said she senses a feeling of closeness or comfort in the pictures Tillman took of her father's shed in Santa Barbara; some display hats hanging off the wall or rattan furniture draped in textiles. She said Tillman's images reflect her intimate, sensitive nature and have a sort of consistency to them, as she doesn't change the lens she uses to photograph.
"I just feel like there's a true intimacy there that is characteristic of family," Charchian said. "And I think that one thing about (Tillman) is that she treats people that she loves, everyone, like family. She's very loving and a nurturing person and I think that comes through the pictures."
Tillman said she especially likes capturing everyday objects that have a tinge of eccentricity to them, whether or not the owner is aware of it. As people move toward a more-homogenized existence facilitated by technology, Tillman said she appreciates the inventiveness of using objects to solve small, mundane problems, such as how to keep a gate closed. In a moment she caught on photograph, the owner of the gate fastened a milk jug filled with water to its edge in lieu of purchasing a proper counterweight.
"The touching and the placement and the life of an object is imbued with energy by its owner," she said. "I think that I try to uncover those things and see how also the quotidian can be elevated. It doesn't have to be boring."
Aaron West, the host of the podcast episode Tillman appeared on, said he discovered her in part through Father John Misty's songs, in which she is often the subject. West said he thinks Tillman captures the beauty in ordinary things – in a photograph of a cemetery, she focused not just on the headstones but also on the trees and sky above.
"(Her photographs) could be paintings, a lot of them," West said.
Tillman said she's also interested in photographing the insides of houses that belonged to other artists, such as English painter Vanessa Bell and Italian architect Carlo Mollino, which have been preserved since their deaths, making them kinds of museums in their own right. Though she produces still images of still settings, Tillman said her photographs must tell a story about the place. Thematically, she seeks to evoke a feeling of belonging, or an absence of that feeling, an absence of home.
"(Photography is) not necessarily a passive artistic medium because I think it really sparks the imagination into telling a story about what may have happened, what may have transpired or what may be just outside the frame," she said.
Xu is a senior staff reporter for the Arts and Entertainment section. She was previously the assistant editor for the Lifestyle beat of Arts.
Xu is a senior staff reporter for the Arts and Entertainment section. She was previously the assistant editor for the Lifestyle beat of Arts.