UCLA supplies free menstrual products in restrooms regardless of gender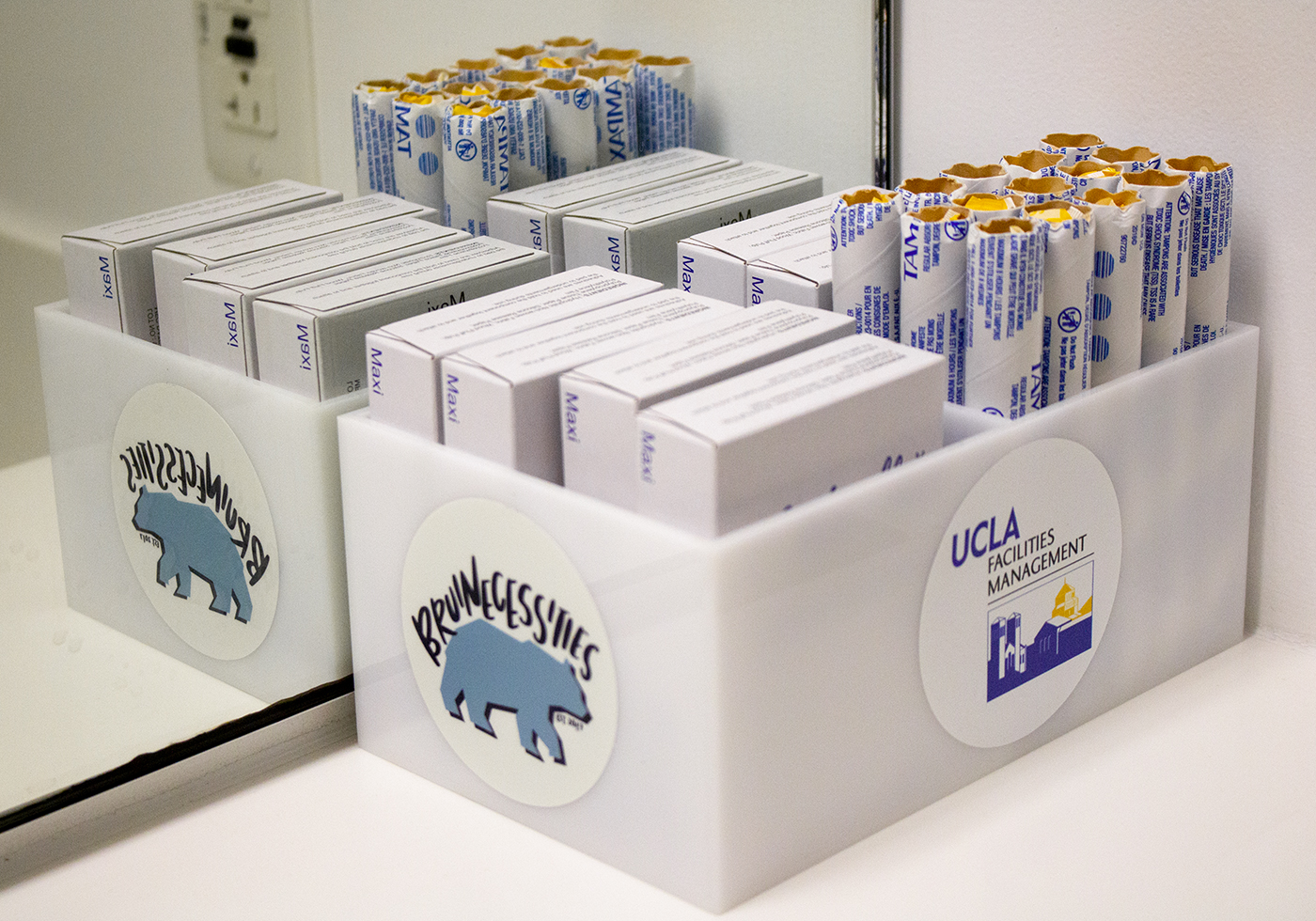 A new box of menstrual products sits on the counter in a UCLA bathroom. The university recently began providing free menstrual products in more than 50% of bathrooms on campus. (Christine Kao/Daily Bruin staff)
April 17, 2022 10:12 p.m.
UCLA began providing free menstrual products at all campus restrooms April 4 ahead of a requirement by a new California law.
In October, Gov. Gavin Newsom signed a bill requiring public schools and colleges to provide free menstrual products beginning in the 2022-2023 school year. To increase the accessibility of basic needs, UCLA has equipped campus bathrooms with complimentary menstrual products, according to a campuswide email sent March 17.
As the first institution in the University of California system to provide free menstrual products, UCLA is stocking them in more than 50% of restrooms – above the amount recommended by the bill. The university is providing these products in men's, women's and gender-neutral restrooms, the email stated.
Previously, the Student Wellness Commission's BruiNecessities committee had supplied complimentary pads and tampons since 2017, the email added. The committee first established menstrual product boxes in the Arthur Ashe Student Health and Wellness Center and then expanded to residential buildings, followed by Kerckhoff Hall, said Camille Sumilang, co-director of BruiNecessities and a third-year psychobiology student.
Since 2017, the committee has continuously pushed for increased funding from the university to institutionalize free menstrual products, said Isabel Light, co-director of BruiNecessities.
Tayloneei Jackson, the Student Wellness commissioner for the Undergraduate Students Association Council, said the SWC has been providing annual $10,000 grants to the Ashe Center to fund the supply and distribution of menstrual products previously available. The committee's feedback on the program's benefits prompted the university to begin providing their own products, said Kelly Schmader, assistant vice chancellor for Facilities Management, in an emailed statement.
"The committee gave us a true appreciation of the benefits of providing free menstrual hygiene products to our campus," Schmader said.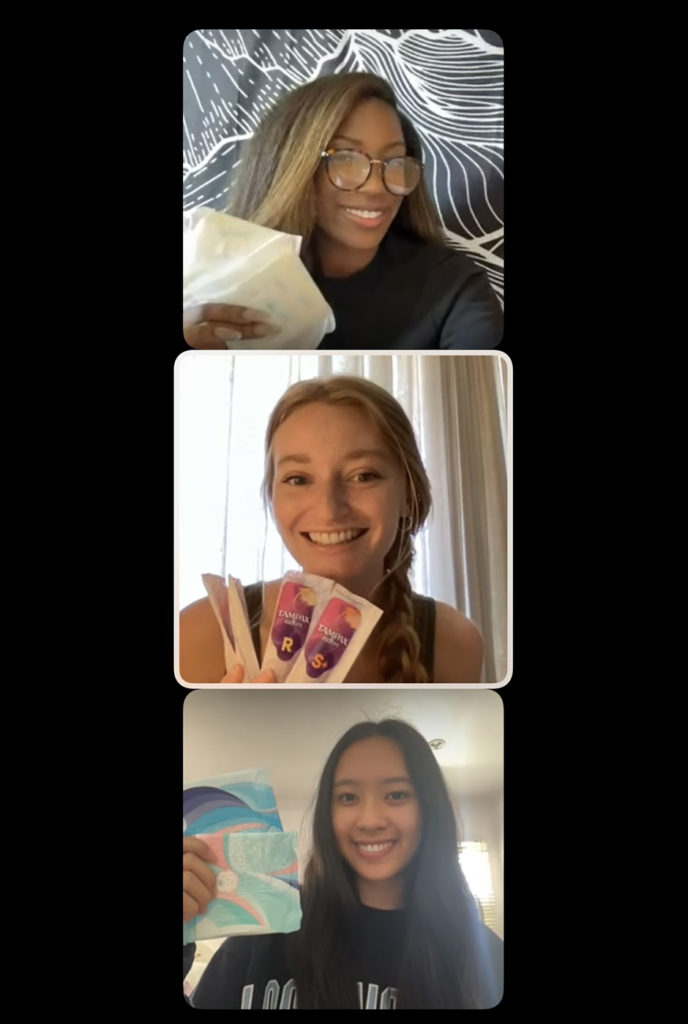 It was important to ensure the university would prioritize inclusiveness and supply all bathrooms, including men's, said Jackson, a fourth-year human biology and society student.
UCLA Facilities Management has also ordered more waste containers for disposing of menstrual hygiene products, Schmader said.
Menstruation is not a gendered issue, and the need to provide quality products is essential for all, Jackson said. Individuals who do not identify as female can also menstruate and need access to these products in their respective bathrooms, said Light, a fourth-year microbiology, immunology and molecular genetics student.
"It's really not that hard for us to go out of our way to include everyone, and, because of that, those students that menstruate that don't identify as women, … they're going to have access to period products too because they also need period products," Light said.
This new policy will relieve some of the financial burden students may feel when having to purchase essential items, Jackson said. Ensuring the right to access basic needs positively impacts students' academic success, Light said.
The rate of restocking products in bathrooms will depend on the foot traffic each respective bathroom receives, Jackson said.
The committee's next step is to provide sustainable and reusable menstrual products – such as menstrual cups, reusable pads and period underwear – in line with the UCLA Sustainability Committee's goals, Light said. While UCLA is researching the pricing and availability of more sustainable products, students may currently obtain menstrual cups at the Community Programs Office, Schmader said.
As a student-initiated project, the new policy was the product of years of student leaders' efforts, Jackson said.
"When students in the future are looking back at the origin stories of how this happened, … they'll be able to see the history, the fight, the passion and the determination that went into the project," Jackson said.