California bill to require public institutions to provide free menstrual products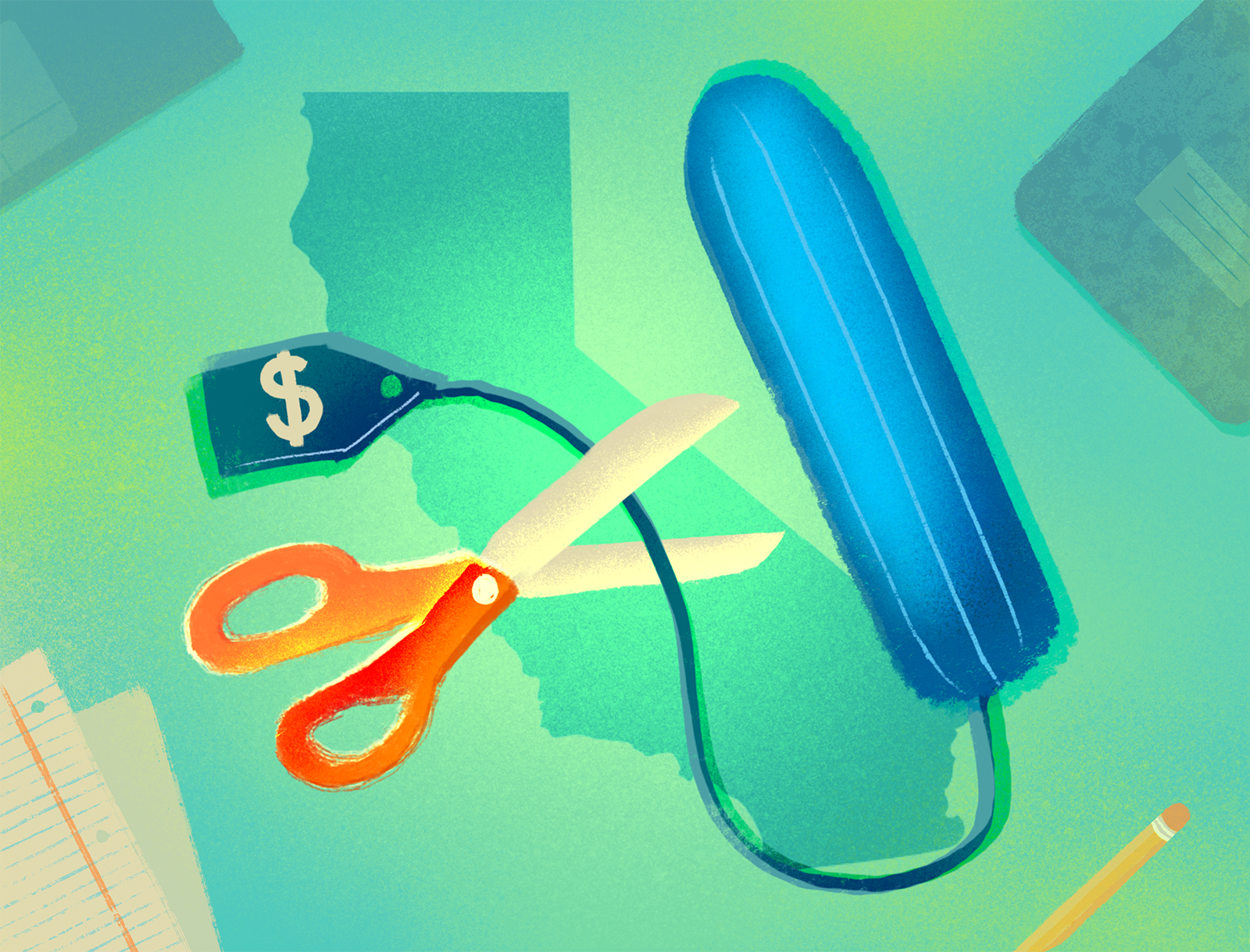 (Victoria Li/Daily Bruin senior staff)
UCLA will be required to provide free menstrual products to students beginning with the 2022-2023 school year, according to a new bill signed by Gov. Gavin Newsom on Oct. 8.
The bill requires all California public schools and universities to provide free menstrual products, including pads and tampons, in restrooms.
This new requirement will hopefully bridge some of the health disparities related to reproductive rights, said Jennifer Wagman, an associate professor of community health sciences.
In a January study, researchers found that 14.2% of college-aged women were unable to afford menstrual products in the past year. Those who were not able to afford products every month had higher rates of moderate to severe depression.
Ryan King, a University of California Office of the President spokesperson, said the UC is currently working on compliance with the new law.
"Many of our campuses already offer support and access to menstrual products in restrooms," King said. "UC therefore believes it is well-suited to comply with this law and looks forward to continuing to offer access to menstrual products on our campuses, furthering gender equity efforts and supporting student attendance."
Niousha Panahi, a dental student and graduate student representative on the Student Health Advisory Committee, said the bill will relieve stress on students who start their period unexpectedly without products on hand. It is important that students are actually aware of the free products' availability, Panahi added.
The Student Health Advisory Committee is an organization that gives students the opportunity to provide their input to health administration on campus.
The Arthur Ashe Student Health and Wellness Center previously had products available, but many students did not know about them, Panahi said. The committee's main focus is peer-to-peer advertising using social media, but not many students follow the Ashe Center's social media or check the website, she added.
Some student organizations have already worked on providing free menstrual products at restrooms at UCLA. The Student Wellness Commission's BruiNecessities has been working on institutionalizing menstrual products as well, said Jennis Kang, a second-year pre-psychology student and the menstrual hygiene director of BruiNecessities.
The Community Programs Office Food Closet also collects donations to provide free menstrual products to any students who may be facing financial hardship.
"In the past, things like menstrual hygiene haven't really been a priority for a lot of institutions because obviously, it's a big change," Kang said. "So it costs money, it costs time (and) it almost feels like adding something onto people's existing jobs."
The organization has also worked on initiatives such as putting boxes of period products in UCLA Residential Life offices, but students were responsible for replacing the boxes when supplies ran out, Kang added.
The organization hopes to further educate the student body about menstrual health and help decrease stigma after the bill has been implemented, Kang said.
Kang said she expects BruiNecessities to continue hosting menstrual health events, but the focus would be on education rather than providing products.
"Basic needs should be covered by the university, and we should just be out there working towards destigmatizing (and) degendering periods," she said.