Schools' inclusion of caste in anti-discrimination policies receives support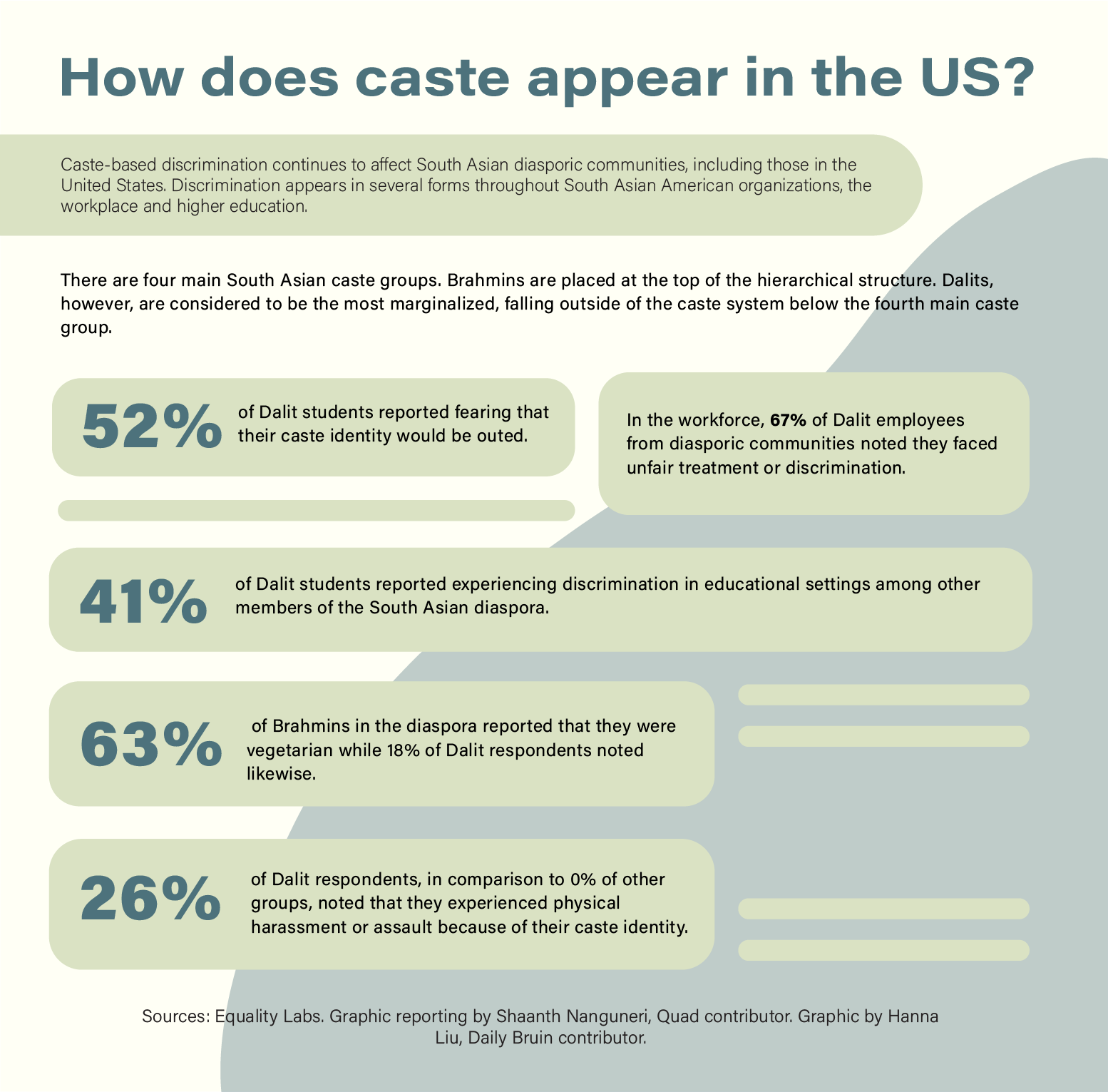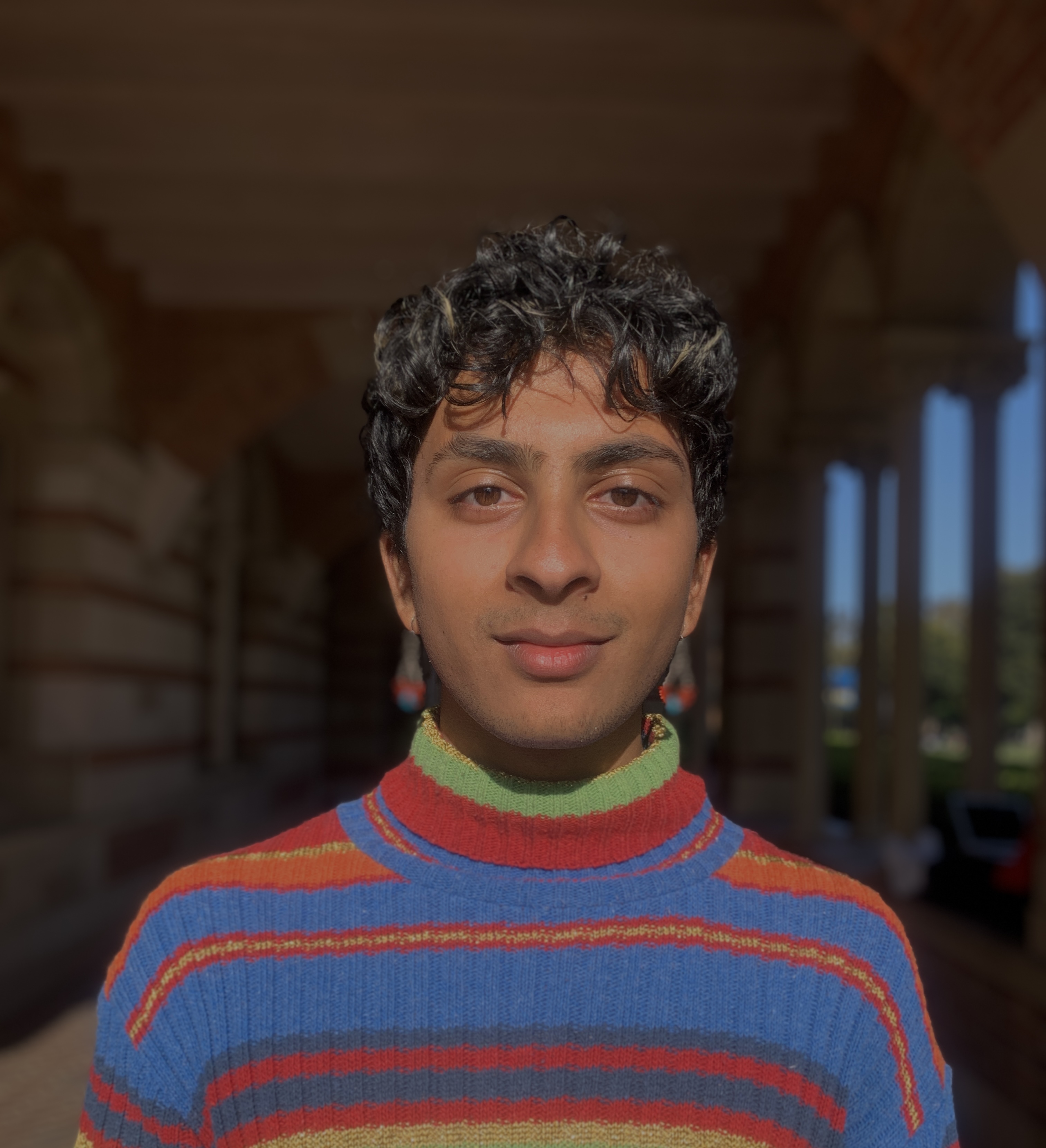 April 14, 2022 12:11 a.m.
California faculty and administrators voiced support for the California State University and UC Davis' decision to include caste in their anti-discrimination policies following student advocacy and recent lawsuits.
UC Davis amended its anti-discrimination policy in September to explicitly allow students or staff facing caste-based discrimination to file complaints, which may result in formal investigations. Similarly, the CSU added caste to its anti-discrimination policy in January.
Caste is a social and hierarchical structure of oppression based on inherited social class in South Asia, according to Equality Labs, a civil rights organization dedicated to ending caste apartheid and other forms of discrimination. Caste-based discrimination continues to occur in many South Asian and diasporic communities within education and other institutions, according to a survey conducted by Equality Labs.
Danesha Nichols, director of the Harassment and Discrimination Assistance and Prevention program at UC Davis, said caste-based discrimination was already prohibited by California law as an offshoot of national origin, religion and race-based discrimination.
"I think when people understand that there's a process available, that they understand that what they've been experiencing is prohibited by policy, you are going to see more complaints," Nichols said. "We're hoping that people feel respected and included in the environment. But we also want folks to know if you're not, you're not forgotten. There is a process."
Gyanam Mahajan, the language program coordinator for the South and Southeast Asian Languages and Cultures program at UCLA, said without caste as a protected category, there is no way to track specific instances of caste-based discrimination. Many could argue that caste discrimination does not exist without this data, she added.
Nichols said, moving forward, she expects to see improved employee training, education and communication plans and the normalization of the idea that caste-based discrimination exists.
Anjali Arondekar, the founding co-director of the Center for South Asian studies at UC Santa Cruz, said caste-based oppression affects higher education in more subtle and ingrained forms of socialization.
She said students are sometimes asked about their last names or where their families are from so others can subtly identify their caste. According to a 2011 study in Economic and Political Weekly, last names can characterize one's caste affiliations. Studies in 2010 and 2012 from Economic and Political Weekly found that some areas in South Asia are also segregated by caste.
Arondekar said caste-oppressed students face challenges with socialization. She added that it affects students' ability to grow and flourish on campus, particularly in South Asian organizations where caste discrimination occurs.
"My students tell me in their dorm situation or living in an apartment that people who are Brahmins don't take more than 15 minutes to let you know (their caste)," Mahajan said.
Brahmin refers to the highest designation in South Asia's caste system, according to Merriam Webster's encyclopedia of world religions.
Several CSU community members addressed caste discrimination at the California State Student Association Board of Directors meeting April 10, 2021. The CSSA board is composed of a student representative from each campus across the state along with an additional student chair and works to include student voices in California's higher education policy.
Some supported passing a resolution addressing caste discrimination and discussed their own experiences of oppression due to caste identity.
Prem Pariyar, an alumnus of CSU East Bay who identifies as a Hindu Dalit, said he supported the resolution because caste has become a global phenomenon that has affected him his entire life.
"I have experienced caste discrimination my whole life and even on my east campus," Pariyar said. "I couldn't report it because caste was not protected."
In Marathi, Dalit, a term used for caste-oppressed peoples, means broken but resilient. Originally, the term referred to those who were excluded from the caste system and considered "untouchable," according to Minority Rights Group International, an advocacy organization for disadvantaged minorities and Indigenous peoples.
Arondekar, a professor of feminist studies, said recent cases emphasize how caste-based discrimination has created issues of workplace discrimination and inequitable distribution of labor rights.
On June 30, 2020, the California Department of Fair Employment and Housing sued Cisco after a Dalit employee reported harassment from two caste-privileged managers. On May 11, a class-action lawsuit was filed against the owners of a Hindu temple in New Jersey alleging they exploited and underpaid several caste-oppressed workers, according to the Associated Press.
Vang Vang, the treasurer of the California Faculty Association, a union that represents CSU faculty, said the decision by the CSU to add caste to its anti-discrimination policy prompted the union to incorporate caste protections into its own collective bargaining agreements with the university.
In January, more than 80 CSU faculty members signed a letter expressing concern about adding caste as a protected category under the CFA's bargaining agreement, arguing it was a misguided overreach that would single out Hindu faculty of Indian or South Asian origin.
"We find ourselves being the unfair target of a discriminatory policy that is being justified on the basis of racist stereotypes," the letter said.
The faculty also questioned how many Indian or South Asian faculty were consulted about this decision, the number of filed cases alleging caste-based discrimination within the CSU, and the efficacy of existing anti-discrimination policies in addressing these cases.
Vang said because caste is present in multiple religions and countries throughout South Asia and the diaspora, there was no basis for the concern that this policy would target one group of faculty in particular.
"Anything that to me that is unfair falls into our anti-racism and social justice arena. And that is something that we do not support or condone," Vang said.
Arondekar said the new policy is part of a larger effort to improve upon diversity, equity and inclusion initiatives. She also said the recent ban on caste-based discrimination by UC Davis, CSU, Claremont Colleges, Brandeis University and Colby College sets an example for other UCs to embrace this shift.
"I think this hopefully will open the way for people to think about. 'Well what does diversity mean for someone who is moved here?'" Arondekar said. "We become more knowledgeable, engaged, committed and attuned to thinking about protection."
Kodialam is the 2022-2023 features and student life editor. They were previously a News reporter for national news and higher education and features and student life. They are a second-year communication and geography student.
Kodialam is the 2022-2023 features and student life editor. They were previously a News reporter for national news and higher education and features and student life. They are a second-year communication and geography student.