Dance Marathon 2022 fights pediatric AIDS with in-person fundraising event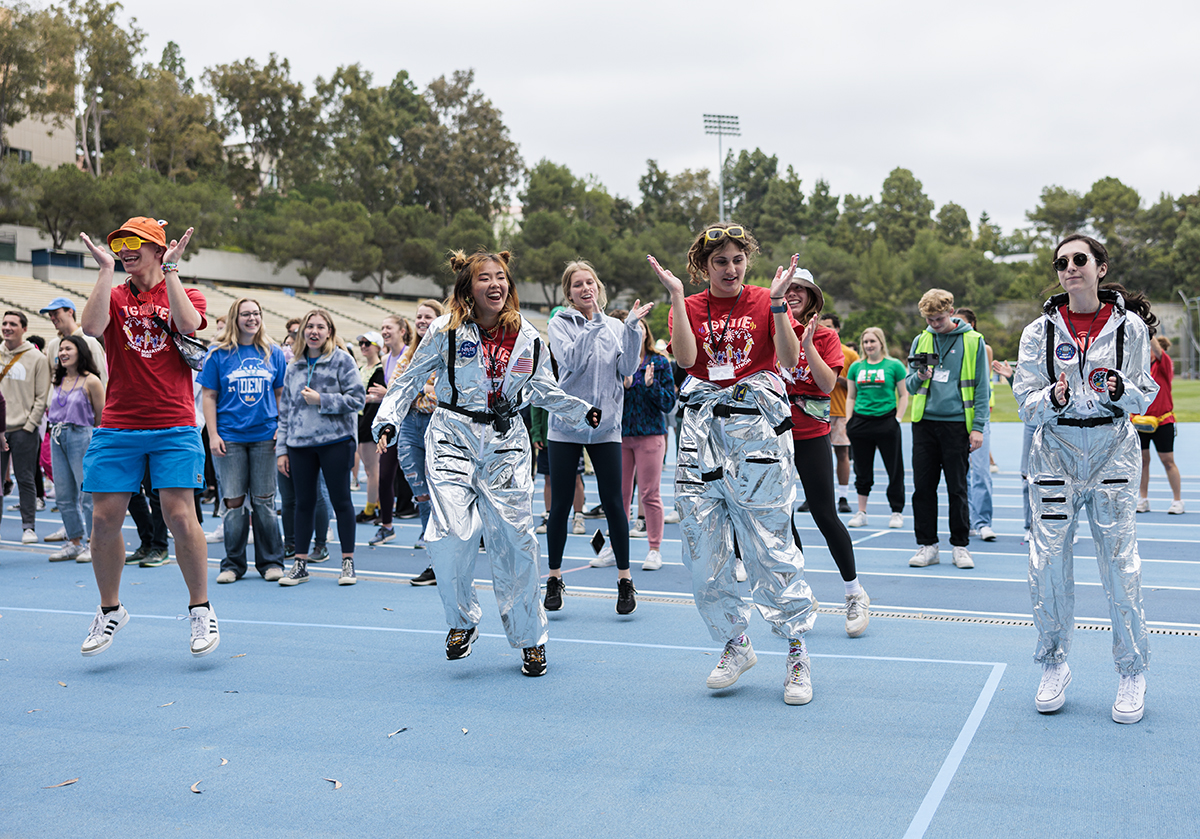 Students gathered at Drake Stadium on Saturday for the Pediatric AIDS Coalition at UCLA's annual Dance Marathon, which returned to an in-person format and was complete with novel themes and live music. The event raised $112,805.42 and focused on balancing positive morale alongside more somber speeches on public health and AIDS. (David Rimer/Assistant Photo editor)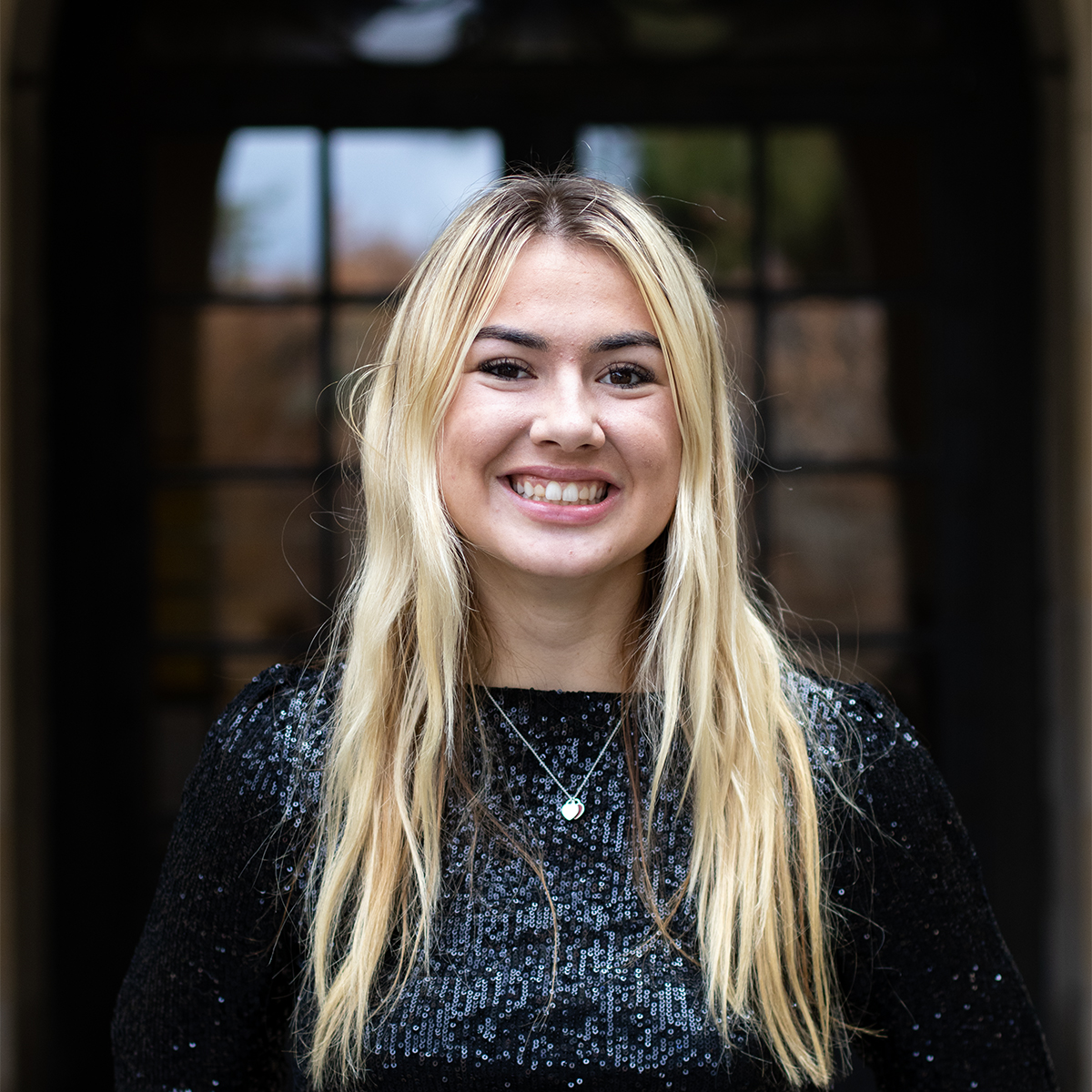 This post was last updated on 4/6/2022 at 9:05 PM
The Pediatric AIDS Coalition at UCLA put on its dancing shoes for charity.
On Saturday, PAC at UCLA hosted its annual Dance Marathon fundraiser at Drake Stadium and ended the event raising $112,805.42. Because of COVID-19 restrictions, PAC cut its usual 26-hour marathon in half, condensing the event down to 13 hours. Despite the time reduction, the program still featured a spunky morale team to keep spirits high throughout the day, second-year communication and political science student Seth Bobrowsky said.
"We're an amazing team," Bobrowsky said. "We bring the energy, and it's great to be able to hype everyone up and do what we love for a great cause."
Following "The Star-Spangled Banner" being sung by student a capella group Awaken, attendees were taught the morale dance to be performed at each hour marker, signifying another hour participants took a stand against pediatric AIDS. The event continued with various performances from student groups such as Icarus Contemporary Dance Company and Resonance a cappella. For graduate student and Resonance president Christina Perez, performing at Dance Marathon holds significance because one member of the group has personal ties to pediatric AIDS.
"We have a lot of members … studying to be medical professionals," Perez said. "We've had stories with an individual member that relates personally to what Dance Marathon is about."
In addition to the various performers and speakers invited onto the stage, the venue included several activities to entertain dancers throughout their 13-hour stretch. Games such as spikeball and cornhole lined the stadium, as well as curated booths featuring trivia, bracelet making and educational corners.
The morale committee kicked off the second quarter of the event around 2 p.m. by announcing a competitive series of games dubbed the color wars. The dancers were divided into color-sorted groups to battle in a variety of exercises, such as an unconventional fashion show and an egg hunt.
[Related: Dance Marathon 2021 virtually raises awareness for pediatric HIV/AIDS]
To start off the next hour, UCLA AIDS Institute member and veteran Dance Marathon speaker Nicole Tobin took the stage. Along with announcing several advancements in HIV research at UCLA, Tobin said one of the most important goals of her team's research has been preventing mother-to-child transmission, an aim the group has made significant progress on.
"About 10 years ago, there were about 500,000 infections per year with HIV," Tobin said. "That is not down to where we need it, which would be zero, but currently it is around (100,000) to 150,000, which is a huge improvement."
Around 5 p.m., dancers returned to the floor at Drake Stadium and performed the hourly morale dance. For this theme, participants dressed in outfits embodying Patagonia-wearing tech bros and cloaked Hogwarts students for the theme "Silicon Valley or Diagon Alley."
In their costumes, the students gathered to listen to Jake Glaser, the son of Elizabeth Glaser, who founded the Elizabeth Glaser Pediatric AIDS Foundation, one of the first organizations to research pediatric AIDS. In his speech, Glaser spoke about the trajectory of his life after being diagnosed with AIDS and said an AIDS-free generation is an attainable goal if people can destigmatize HIV.
Closing out the segment was a vigil that included speeches from individuals who are a part of The Laurel Foundation, an organization providing support programs for youth living with HIV/AIDS. For Claire Halim, a second-year communication and political science student and PAC member, the vigil is the most important part of the Dance Marathon.
"Seeing people talk about their experiences and having people who are a part of this community … humanizes those who often are demonized," Halim said. "It's very important that we remember the reason why we're here."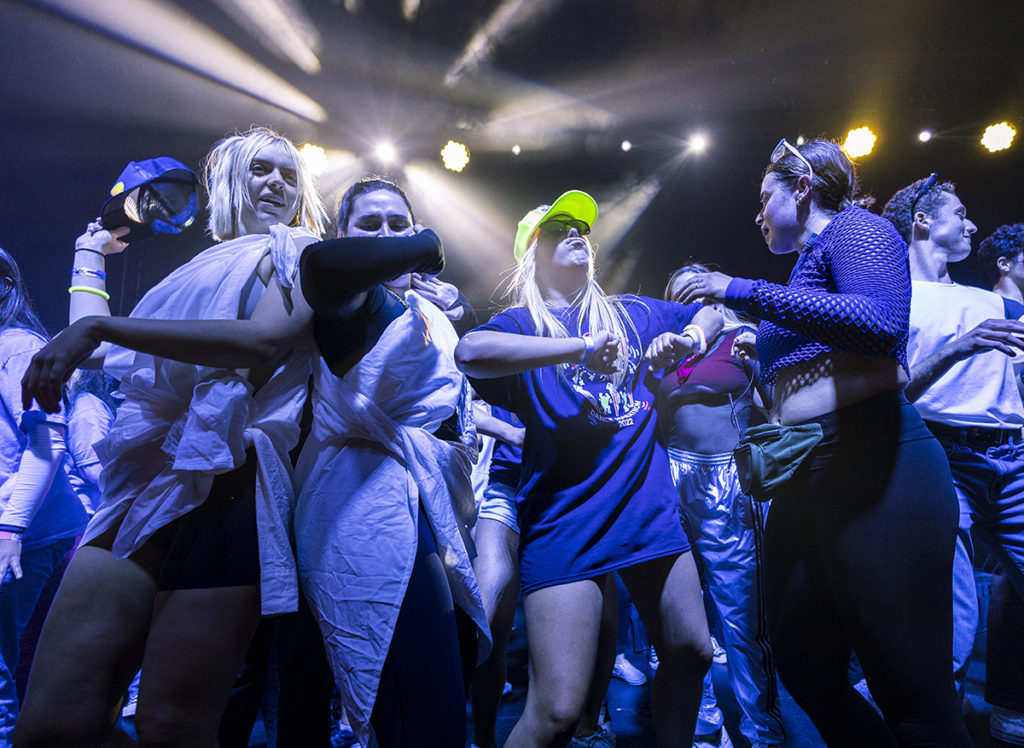 [Related: Virtual Dance Marathon 2020 highlights intersection of HIV/AIDS and COVID-19]
Around 8:30 p.m., the event's first live musical performer, Free Arlo, took the stage for a dynamic set filled with heavy bass and surf rock elements. With its combination of vibrant performances and moments of vulnerability, the event's structure encourages students to enjoy themselves without forgetting the organization's mission, said first-year neuroscience student and PAC member Marie Khijniak.
"With all the festivities and the partying and the events and the fun and laughing, we still had a cause and (events like the vigil) reminded everyone what we're actually doing," Khijniak said.
In the event's final hours, PAC member, entertainment director and fourth-year sociology student Lauren Salley addressed the crowd and introduced the event's headline performer, singer-songwriter Ella Jane. Salley took a moment to convey her appreciation for Jane's music and express gratitude for the event's lineup of performers while also commending dancers, moralers and the efforts of her fellow PAC members who she said began work for the event in June.
"You are all playing such a huge, huge part in creating an AIDS-free generation, and your presence here is more impactful than every single one of you could ever know," Salley said.
Soon after a performance showcasing Jane's vocals and an energetic set from punk rock UCLA band MyVeronica, participants completed their final hourly morale dance with a triumphant sit, the first time dancers could get off their feet after 13 hours. Second-year cognitive science student Nishka Laungani said after being a part of PAC for two years, seeing the event come to life in person was a memorable experience for her.
"It's really cool to see all the hard work, especially (the impact of) the steering board and the seniors … and also the work everyone in PAC has done all come together for a great cause," Laungani said.