Film review: 'Moonshot' follows star-crossed lovers in charming yet predictable rom-com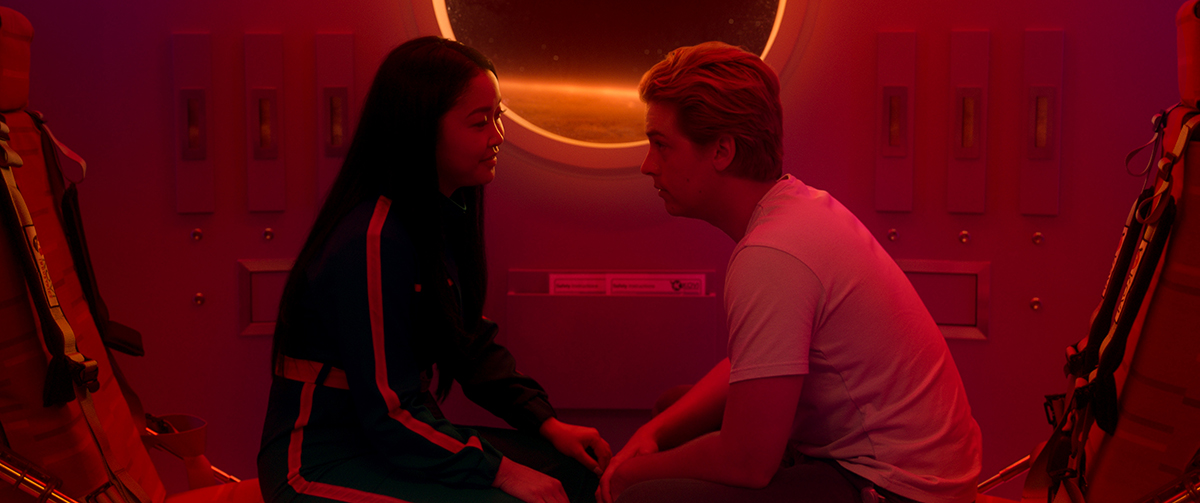 Lana Condor (left) and Cole Sprouse (right) play Sophie and Walt in HBO Max's "Moonshot." (Courtesy of Warner Bros. Pictures)
"Moonshot"
Directed by Christopher Winterbauer
HBO Max
April 1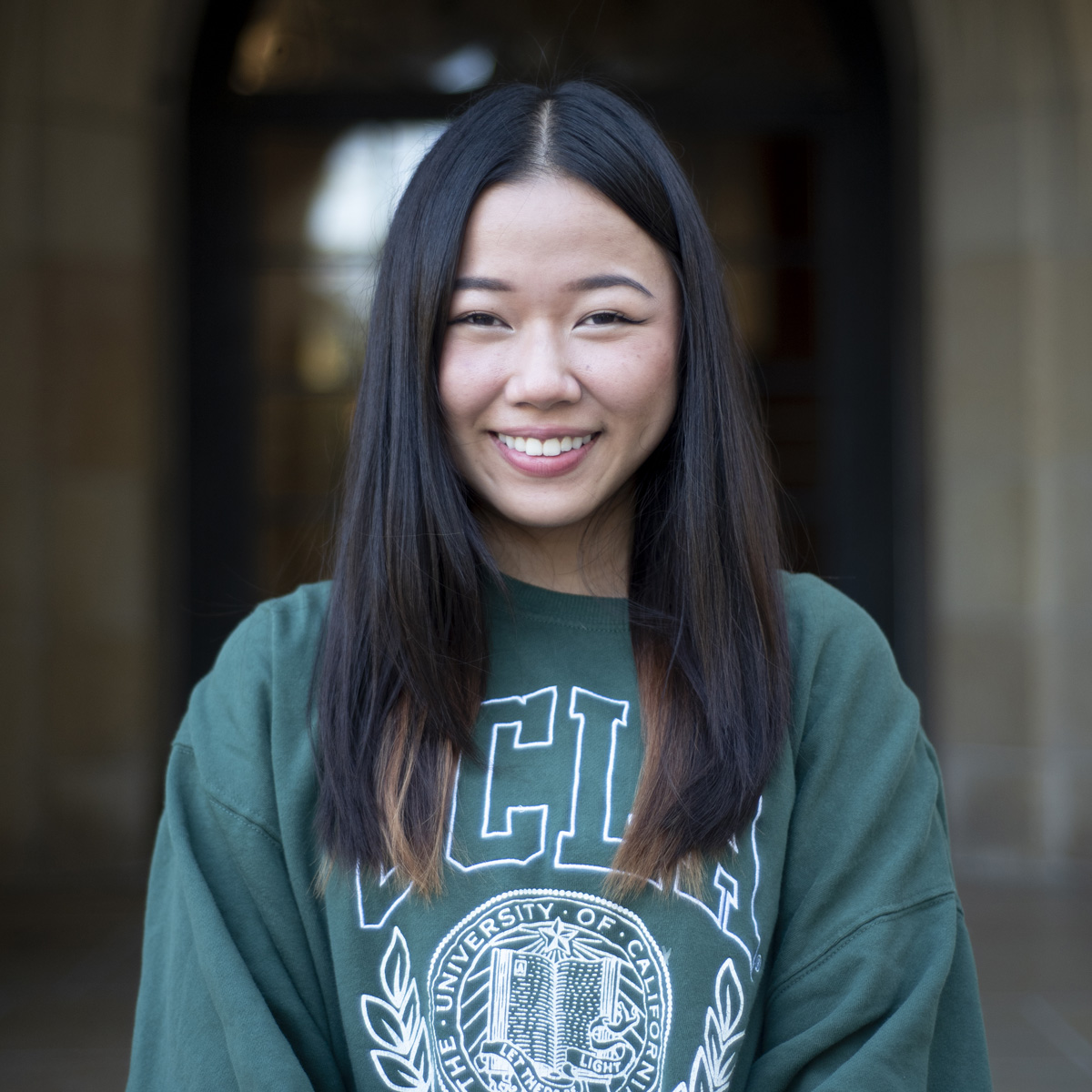 Reinventing the formulaic rom-com with a sci-fi spin, HBO Max's latest flick shoots for the moon but ends up lost in space.
Set in the year 2049, "Moonshot" transports viewers to a dystopian future where Earth resembles a landfill and Mars has been terraformed. The plot follows Sophie (Lana Condor), a gifted scientist, and Walt (Cole Sprouse), a mediocre barista, who find themselves chasing love 34 million miles away on Mars. While Condor and Sprouse's chemistry shines as they attempt to keep Walt's stowaway status a secret, the film falls short in both character and plot development.
Just as lovable as it is predictable, "Moonshot" employs a textbook enemies-to-lovers trope: a bickering girl and boy must begrudgingly pose as a couple until they inevitably fall for each other. Sprouse and Condor's witty banter and sharp one-liners, albeit a played-out dynamic, produce a playful relationship easy to enjoy.
The dynamic of an extremely intelligent, type A girl opposite the goofy, scatterbrained boy who makes her laugh adds to the film's appeal and conveniently distracts from their characters' lack of substance. Although Sprouse delivers an undeniably charismatic performance, Walt lacks depth and emotional complexity. Viewers learn little about his life beyond a brief mention of his divorced parents and mostly baseless obsession with Mars.
[Related: Film review: Playful animation elements color adolescent experience in Pixar's 'Turning Red']
On the other hand, Sophie's character receives more attention thanks to a subplot about the death of her parents and being taken in by her boyfriend's family at fourteen. A less successful attempt at characterization, Sophie dances whenever she gets stressed, and the quirk ends up feeling more forced than endearing. Moreover, other facets of her character – such as her aerophobia and ability to afford a nearly one million dollar ticket to Mars – are never explained.
The film also falls short in conveying the illusion of space travel. Stale CGI shots of the shuttle floating aimlessly through the cosmos repeatedly interrupt the film's momentum. To make the situation worse, the post-production budget is instead seemingly entirely dedicated to editing hologram projections into every shot.
Despite the distraction of these filler sequences, the set and costume design of "Moonshot" are otherwise pleasing. The interior of the shuttle convincingly conveys a futuristic feel through purple neon lights and advanced artificial intelligence technology. Adding to the film's playful color palette, the ship's inhabitants don eye-catching teal space suits with orange detailing.
Also contributing a layer to an otherwise superficial film, Condor's performance establishes a much-needed emotional rawness and depth to her one-dimensional character. Scenes where she grapples with her potential feelings for Walt and subsequent guilt for betraying her boyfriend are particularly compelling, breaking the tendency for rom-coms to be emotionally stagnant. However, Condor's powerful performances sometimes seem out of place and excessive in comparison to Sprouse's more laid-back approach.
And although Sprouse and Condor's performances keep the film engaging, "Moonshot" critically disappoints in its resolution. The film takes the safe and predictable route by haphazardly tying up all sorts of loose ends through unbelievable circumstances. For instance, halfway through the film, Walt meets billionaire scientist and spearhead of the Mars program Leon Kovi (Zach Braff) – an obvious Elon Musk knockoff – and gets let off the hook for sneaking onto the shuttle as Leon delivers half-baked commentary on the apathy of the rich.
[Related: Film review: 'KIMI' fails to explore nuances of isolation in technology-ridden world]
Finally, after some convenient conflict resolution, Walt and Sophie end up falling for each other. And in typical rom-com fashion, "Moonshot" ends with an unrealistic grand romantic gesture as Walt abandons his original plans to follow Sophie. But the film does earn back a few points for being self-aware of its ridiculousness as the pair joke that Walt had just performed the same gesture a month ago for his initial love interest.
A rom-com set in space is rife territory for an innovative plot. However, "Moonshot" ultimately fails to deliver – even with the support of Condor and Sprouse's electric chemistry. But despite the occasional cheesy dialogue and recycled tropes, the film checks off all the rom-com boxes and produces an endearing love story easy to root for.
Although "Moonshot" is nothing out of this world, the wholesome romance boasts a certain charm that audiences will surely gravitate toward.