Q&A: Author Sabaa Tahir talks childhood inspiration behind 'All My Rage'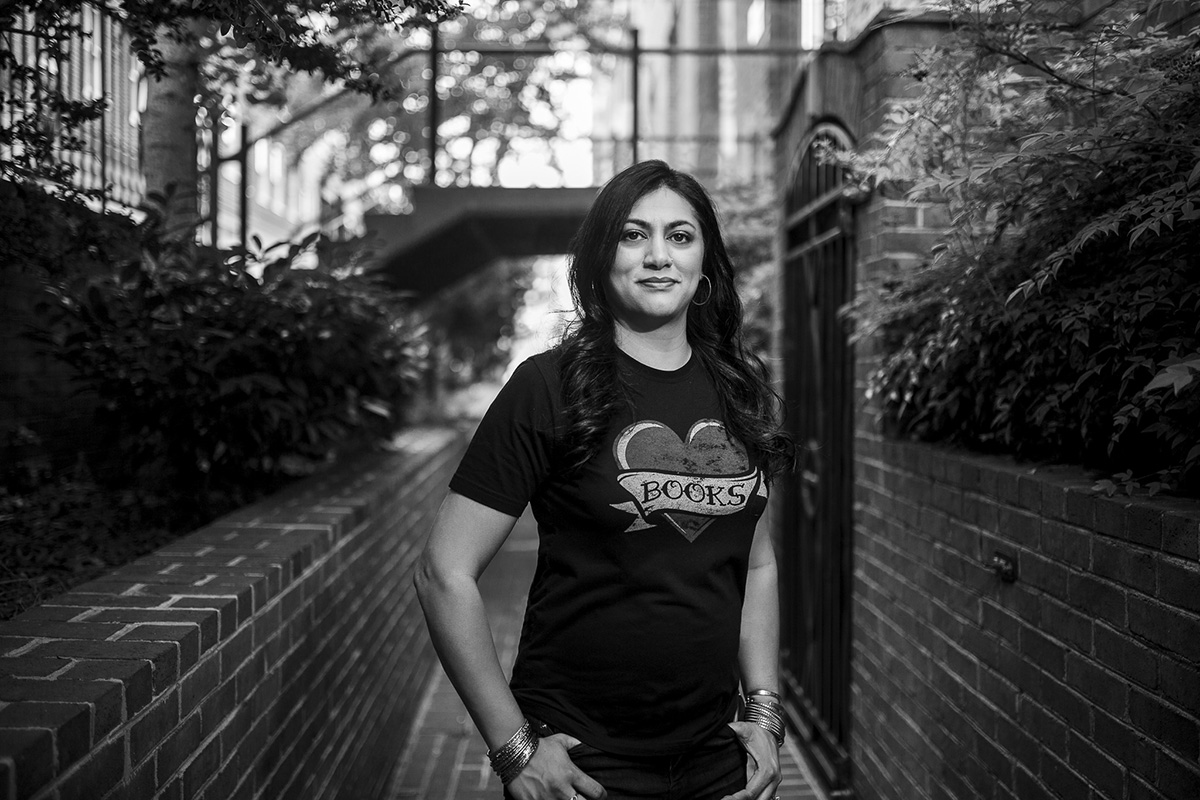 In light of the release of her newest novel, "All My Rage," author and alumnus Sabaa Tahir discusses the story's personal inspiration, her transition to the genre of young adult contemporary and the importance of diversity in literature. (Courtesy of Ayesha Ahmad Photography)
March 24, 2022 11:33 p.m.
This post was updated March 30 at 10:03 p.m.
Sabaa Tahir's stories are all the rage.
The author and alumnus first gained recognition for her bestselling young adult fantasy series, "An Ember in the Ashes," which concluded in fall 2020. Her latest novel, "All My Rage," was released March 1 and marks the author's first foray into young adult contemporary. Exploring themes of family and forgiveness across generations, Tahir said growing up as a Pakistani-Muslim girl in a predominantly white desert town deepened her desire to tell this story.
The Daily Bruin's Arushi Avachat spoke with Tahir about her publishing journey, the inspiration behind "All My Rage" and the need for greater diversity in young adult novels and authors.
This interview has been edited for length and clarity.
Daily Bruin: What was your path from graduating (from) UCLA to publishing 'An Ember in the Ashes'?
Sabaa Tahir: The summer after I graduated, (I) got a job (at the Washington Post) and spent years working as a copy editor on their international desk. I was reading stories about all these awful things in the world that seem to overwhelmingly happen to people of color. I was thinking about the Kashmiri occupation and the Kashmiri boys and men who are getting taken up by the military, and I was like, 'What if that happened to me? What would I do to get a family member back?' That's really where ('An Ember in the Ashes') began.
I thought it would take me a year to write the story, but it took six. Finally, in 2013, I felt like the story was done. I took it out to agents, and that was it – we were off to the races.
DB: How was the shift from writing young adult fantasy to young adult contemporary?
ST: Contemporary is more of a challenge for me to write because, with contemporary, I can't fix problems with magic or a battle scene. With contemporary, it takes so much care – you have to be really thoughtful about how you're presenting these characters and this world. As a result, what ended up happening is these characters (in 'All My Rage') dealt with a lot of really difficult things, and there wasn't always a resolution. Whereas in writing fantasy, I was always able to find some type of resolution.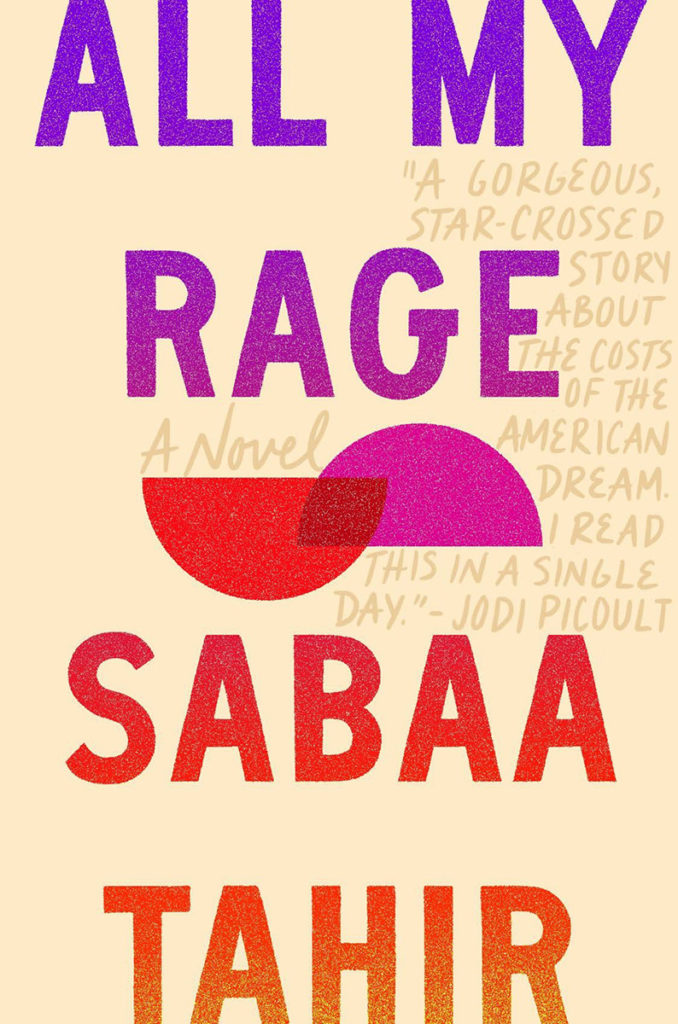 [Related: Student-founded Kwento Comics aims for Asian representation in debut graphic novel]
DB: I understand 'All My Rage' is inspired by your experiences growing up in your family's motel. Where does fact meet fiction in this book?
ST: Writing about personal experience is only relevant in that it allows me as a writer to take something very specific and make it universal. I grew up in a motel. I grew up in the Mojave Desert. I obviously relate to some of the things these characters are experiencing, (particularly) their emotional journeys, but it is not an autobiographical book.
My hope is that (readers) will be immersed in this place that reminds me of where I grew up. In terms of drawing on my own past, the setting was a huge part of that. And (high school) is also a time of great change, so that's why I ended up focusing on that time period.
DB: Is there any particular message you're hoping readers will take away from Noor and Salahudin's story in 'All My Rage'?
ST: Having written for young people for years now, I would never dare to tell them what to take away from my book. However, I will say that I hope any reader who needs this book will find it. Any reader who needs to feel less alone, I hope they're able to find this book. As a young person, I needed a book like this. That's a huge part of why I wrote it.
[Related: Book preview: Upcoming winter releases offer readers heartwarming plots, chilling mysteries]
DB: You recently became the first Pakistani American to make The New York Times (Best Sellers) list for both YA fantasy and YA contemporary. What does this moment mean to you, and more broadly, what does diversity and representation in children's publishing mean to you?
ST: It is a beautiful milestone. I could only have gotten here because of the people who came before. I look the most to people like Tahereh Mafi, a Muslim woman who hit The New York Times list years ago. I look at Marie Lu, an Asian American woman who did the same. I am very grateful that I had those incredible folks to pave the way.
In terms of diversity and inclusion within publishing, we have a long way to go. I shouldn't be the first. I would like to see so many Pakistani Americans, Indian Americans, Muslim Americans, Hindu Americans, people from the LGBTQIA community, all of us who have lived at the edges. We deserve to tell our stories. We should have just as many books out there as anyone else.