Oscars 2022: Score producer on 'King Richard' talks matching music with story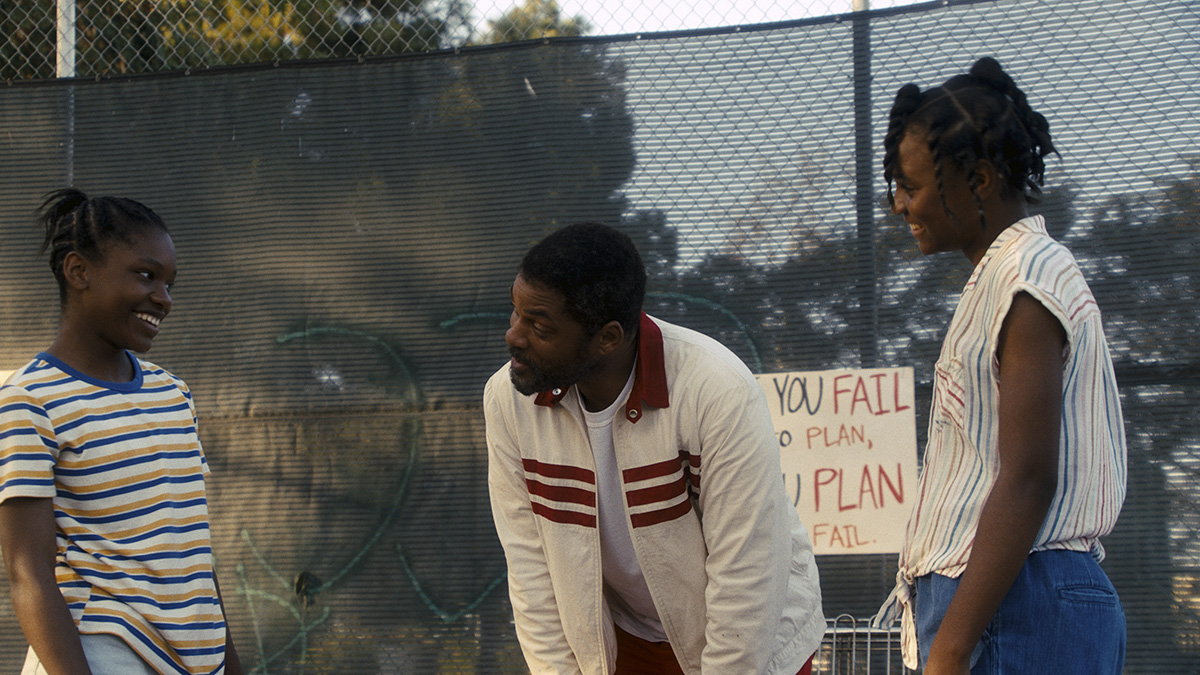 (From left to right) Demi Singleton, Will Smith and Saniyya Sidney play Serena Williams, Richard Williams and Venus Williams in "King Richard." Alumnus and music producer Stephen Kaye said he matched the pace and tones of the film's score with the Williams family's emotional storyline. (Courtesy of Warner Bros. Pictures)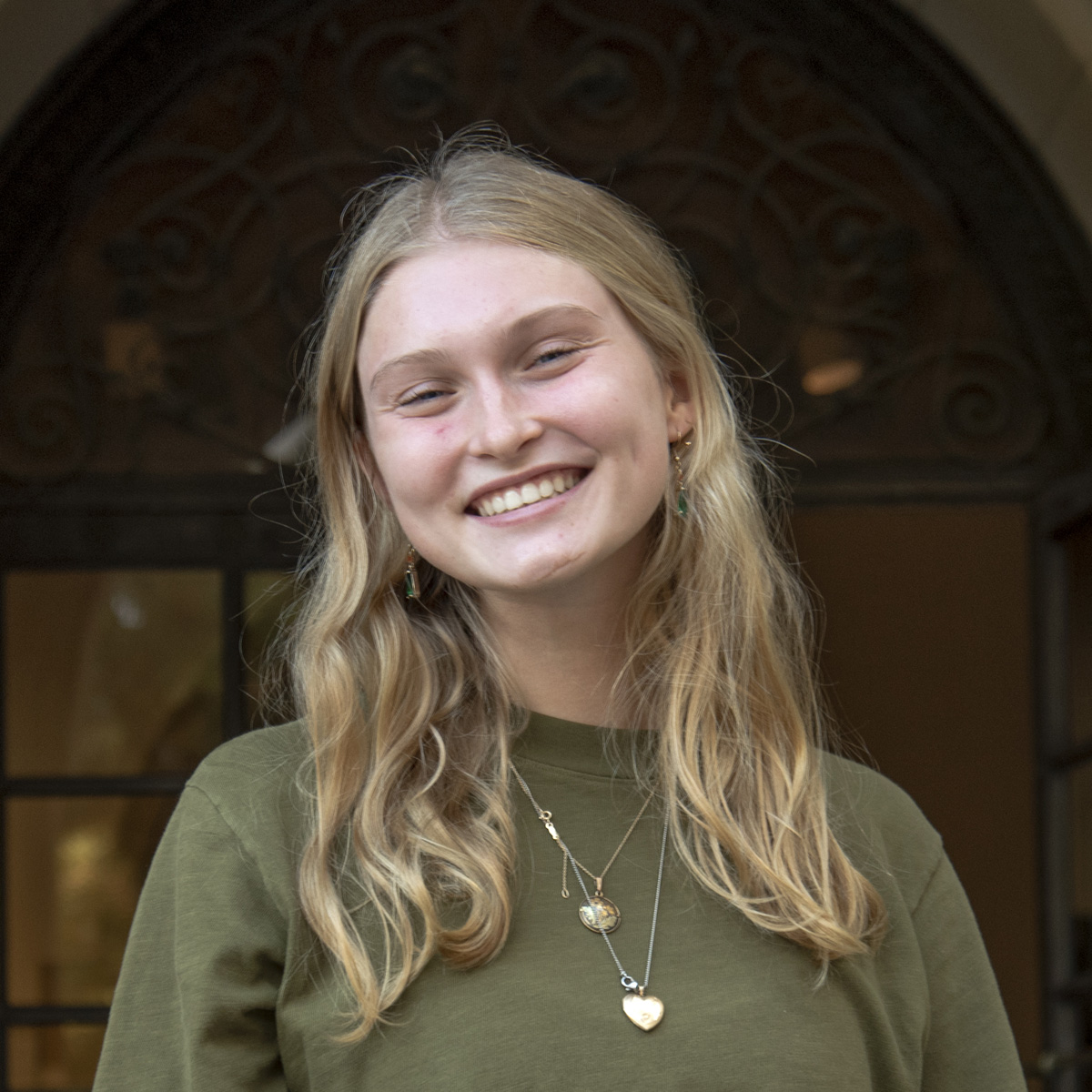 This post was updated March 27 at 9:54 p.m.
"King Richard" is keeping score, on and off the court.
Nominated for six Academy Awards including Best Picture, the biopic looks at the life of Richard Williams (Will Smith), father to tennis stars Venus (Saniyya Sidney) and Serena Williams (Demi Singleton), through Venus' journey from dreamer to professional player. As the family moves from Compton to Florida to chase after the young duo's and Richard's dreams, family dynamics and tennis politics play out on the court. Alumnus and music producer Stephen Kaye said the score's energy had to delicately pair with the pacing throughout "King Richard."
"(I was) making sure that the energy of the score, especially in these gameplay moments, … doesn't get ahead of the story or doesn't fall way behind and just stays at the tempo of the amount of information that's coming at you," Kaye said. "So it feels like one big piece of art at once. … You know you did a good job when no one notices."
[Related: Oscars 2022: Alumnus's visual effects work brings 'Spider-Man: No Way Home' magic to big screen]
Matching the score with the picture ensured the music didn't overpower the dialogue, Kaye said. For composer and pianist Kris Bowers, the rhythms of the score often pulled from the repeated patterns of the game to reflect on-screen action. In the film's gameplay moments, the cues – pieces composed for specific scenes – often had five beats per measure, which Bowers said mirrored both back-and-forth rallies and their endings when a ball is finally missed. Touches such as the odd meter pattern broke up predictability on a general level, but he said they were also used to heighten specific on-screen moments.
Bowers said he worked closely with director Reinaldo Marcus Green and editor Pamela Martin to craft harmonic moments between screen and sound, following the ball as the matches shifted in tone or drama. For the film's final match – Venus' center court debut and second professional match against then-No. 2 Arantxa Sánchez Vicario (Marcela Zacarias) – he said he worked with Green and Martin to ensure their knowledge of the game's outcome did not bleed into the cue but took viewers on the emotional journey alongside Venus.
"That was something that I spoke a lot with (Martin) and (Green) about – shaping (the cue) in a way where we really felt like we were on the journey with this game as it's happening so that we don't at any point telegraph too early on that it's not going to go (Venus') way," Bowers said.
The final match also contains a core recurring feature of the film's score: prepared piano. Bowers said the technique, which involves manipulating physical attributes of the piano to enhance the instrument's percussive qualities, is used throughout the film to add tennis-specific texture to the score. Materials such as putty were placed on the strings to mute them, and small nails were taped to the metal inside wall to act like a snare drum, he said.
For Kaye, who had not worked with prepared piano to this extent before, the technique provided interesting details throughout the score. He said certain scenes that were heavier on prepared piano called for careful consideration of how to mix the piano with elements such as Bowers' hitting the piano with his fist or other percussion such as drums on a traditional drum kit.
[Related: Oscars 2022: Lush world of 'Encanto' blooms from on-screen representation]
The familial aspects of the film are also highlighted in the score alongside competitive moments, Bowers said. As the first cue he wrote, Richard's theme emerged from a scene of rejection and disappointment converging with displays of fatherly love, he said. The theme returns in later scenes, he said, such as when Richard goes against Venus' wishes and pulls her out of the junior tennis circuit. When creating Venus and Serena's theme, Bowers said he rearranged Richard's same five notes – one for each of the five daughters in the film – which ties into how Richard's plan for his daughters laid the foundation for their own successes.
As opposed to other critically acclaimed biopics that feature prominent musicians such as Elton John's "Rocketman" or Freddie Mercury's "Bohemian Rhapsody," Bowers' studio manager and producer Max Wrightson said "King Richard" allowed more opportunity for filmmakers' creative expression in the music selection. While music biopics must include the artists' own tracks, Wrightson said scores composed for a biopic allow filmmakers to control the frame of reference more intentionally. "King Richard" mixes score with studio-produced tracks such as Beyoncé's "Be Alive," which was nominated for an Academy Award for Best Original Song.
"(Score is) way different than taking a song that's already written – that people already have emotional attachment to – and placing it, editing it into the movie," Wrightson said. "The score often serves in this way to tell the specific story that that film is trying to tell because a biopic is still biased in many ways. It's coming from the perspective of whoever is telling that story, and (Bowers') job and all of us alongside him is to help tell that story."
Durgin is a senior staff writer for Arts & Entertainment. She previously served as the Music | Fine Arts editor from 2021-2022 and was an Arts contributor from 2020-2021. She is a third-year English and geography student from Meridian, Mississippi.
Durgin is a senior staff writer for Arts & Entertainment. She previously served as the Music | Fine Arts editor from 2021-2022 and was an Arts contributor from 2020-2021. She is a third-year English and geography student from Meridian, Mississippi.