Album review: Repetitive arrangements obscure lyrical depth on Rex Orange County's 'WHO CARES?'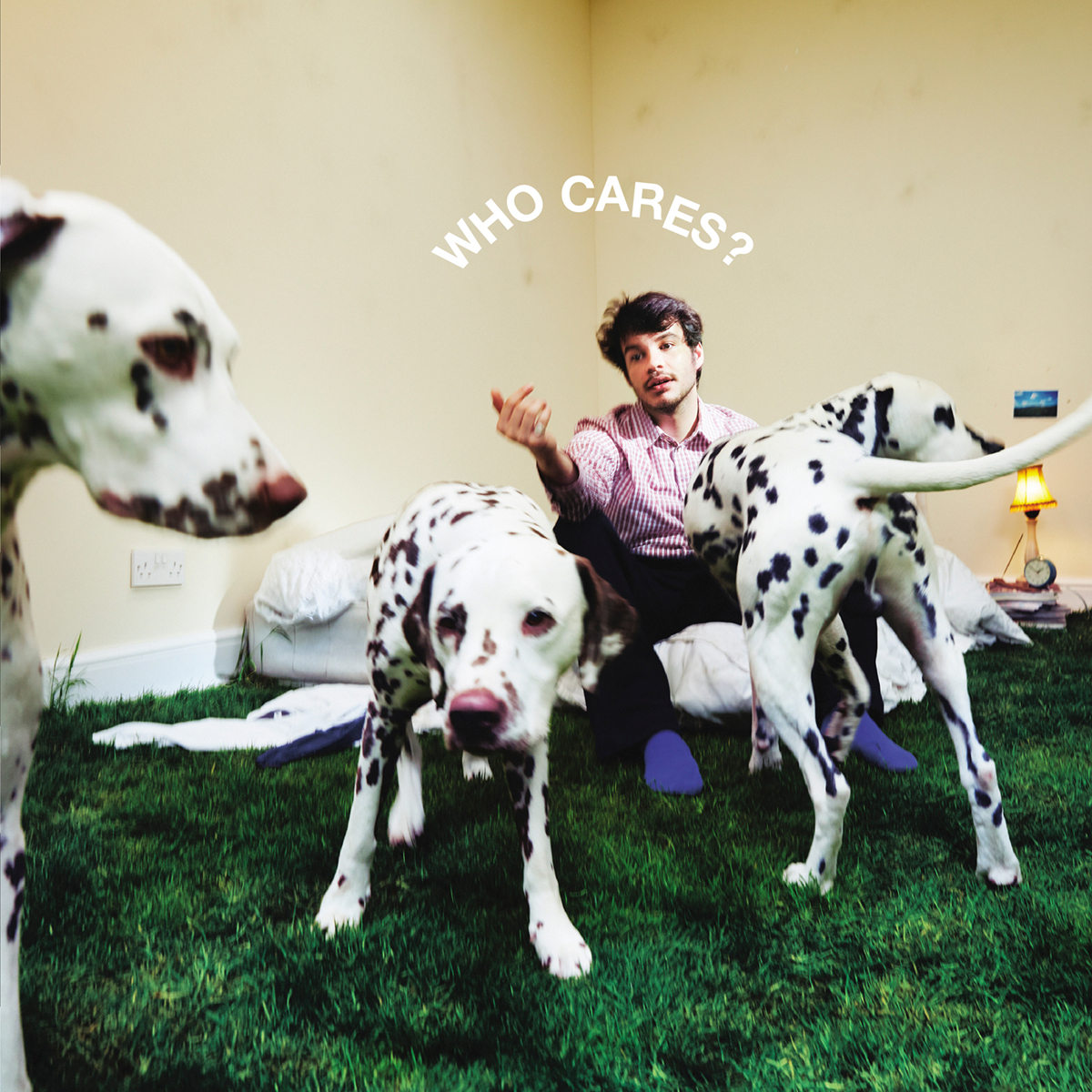 Rex Orange County returns with orchestral elements in his fourth studio album "WHO CARES?" (Courtesy of Sony Music Entertainment)
"WHO CARES?"
Rex Orange County
Sony Music Entertainment
March 11
This post was updated March 14 at 6:16 p.m.
For Rex Orange County, "Who cares?" is not a rhetorical question.
In his self-reflective fourth full-length album, Rex Orange County crafts a narrative of purpose, self-doubt and the loss of love. The indie-pop artist's voice is at its strongest in "WHO CARES?" as he earnestly explores identity alongside emotions such as sorrow and devotion. While the majority of the album's works feature a smooth, more consistent production in comparison to past works from the artist such as "Pony" and "Apricot Princess," they are unfortunately often indistinguishable from one another.
With an over-reliance on simplistic melodies, the album's consistency translates to repetitiveness, specifically through similar rhythmic patterns and orchestral arrangements across songs. But through his inventive pairing of infectious R&B-style beat progressions and enchanting instrumentals fit for a fairytale, Rex still manages to create a pleasantly cohesive work in terms of theme and sound.
With the opening track "KEEP IT UP," Rex transitions out of the song's orchestral introduction with the addition of steady, fast-paced percussion, creating a sound listeners can't help but tap a foot to. Despite the track's relentlessly upbeat instrumentals, Rex goes beneath the surface through reflective lyrics centered around self-doubt. In between the cheery chorus of "Keep it up and go on," he steadily vocalizes themes of regret and feeling out of place.
This marriage of addictive rhythms and ethereal harmonies with simplistic yet introspective lyrics serve as a representation of the album at its best, seen on tracks like "WORTH IT." Following its nearly 50-second, almost cinematic, hopeful overture, the song introduces a crisp drumbeat filled with life and attitude. As the instrumentals shift between contrasting elements of funk and classical, Rex showcases vulnerability in pondering the question, "What's worth it anymore?"
[Related: Concert review: Oliver Tree's over-the-top antics distract from music at Shrine Expo Hall show]
Track four presents a graceful thematic shift away from the topic of Rex's self-perception, as the artist devotedly sings to his love in "AMAZING." Amid romantic violin arrangements and joyful bass, Rex serenades, "I can't believe you've come and saved me," with the same persistent optimism as in "KEEP IT UP," yet here it actually feels genuine.
Unfortunately for those highly anticipating the reunion of Rex with Tyler, The Creator on "OPEN A WINDOW," the track feels disconnected from the careful narrative thread constructed by the heart-filled album's most distinguishable songs. Despite the song's potential, as the duality between Rex's instrumentals and vocals remain pleasantly balanced, the repetitive instrumental melody exhausts listeners before the feature, leaving Tyler, The Creator underutilized.
The album finds itself at its least memorable when background production and vocals muddle together. In songs such as "IF YOU WANT IT," which is burdened by a pulsing beat paired with overproduced techno and computerized elements that overshadow the song's vocal elements, emotional impact is sacrificed. Similarly, with "7AM," vocals remain clear, yet the instrumentals lack the careful composition of the rest of the album.
However, the record manages to regain its strength with the dreamlike nature of "MAKING TIME," which uses whimsical production and echoed, coarse instrumentals to make it the track on "WHO CARES?" most akin to Rex's bedroom pop roots. With raw emotion-filled vocals, Rex fragilely croons over the static and breathy background noises, "Making time, tonight / Just to see you" as the album revisits themes of adoration.
[Related: Album review: Mitski embraces darkness in '80s-inspired 'Laurel Hell']
Directly after "MAKING TIME," Rex provides an abrupt but necessary shift in tone in the sultry, piano-filled "SHOOT ME DOWN," with opening notes fit for the soundtrack of "Succession." Across the two starkly different tracks, Rex cleverly utilizes musical cues to immerse listeners in an intimate narrative, depicting the development and degradation of a relationship. While "SHOOT ME DOWN" primarily consists of the gloomy repetition of "Don't shoot me down / I'll stick around / We'll do it somehow," Rex deftly provides emotional depth through the interspersion of lyrics focused on hopefulness.
Through the closing title track of "WHO CARES?" listeners receive a final look into Rex's journey of self-acceptance. The artist uses the bright, simple beat to describe a loss and eventual regain of confidence, as he seeks to return to the version of himself who didn't "care about who cares." Despite lacking the depth and memorability of other tracks, the closing song assures listeners that Rex is on the upward turn as both an individual and an artist.
Through the tracks' inventive blends and sunshine-infused beats, fans will feel their wait for Rex Orange County's latest album was "WORTH IT."