Q&A: Cautious Clay discusses emotion, perception and the making of 'Deadpan Love'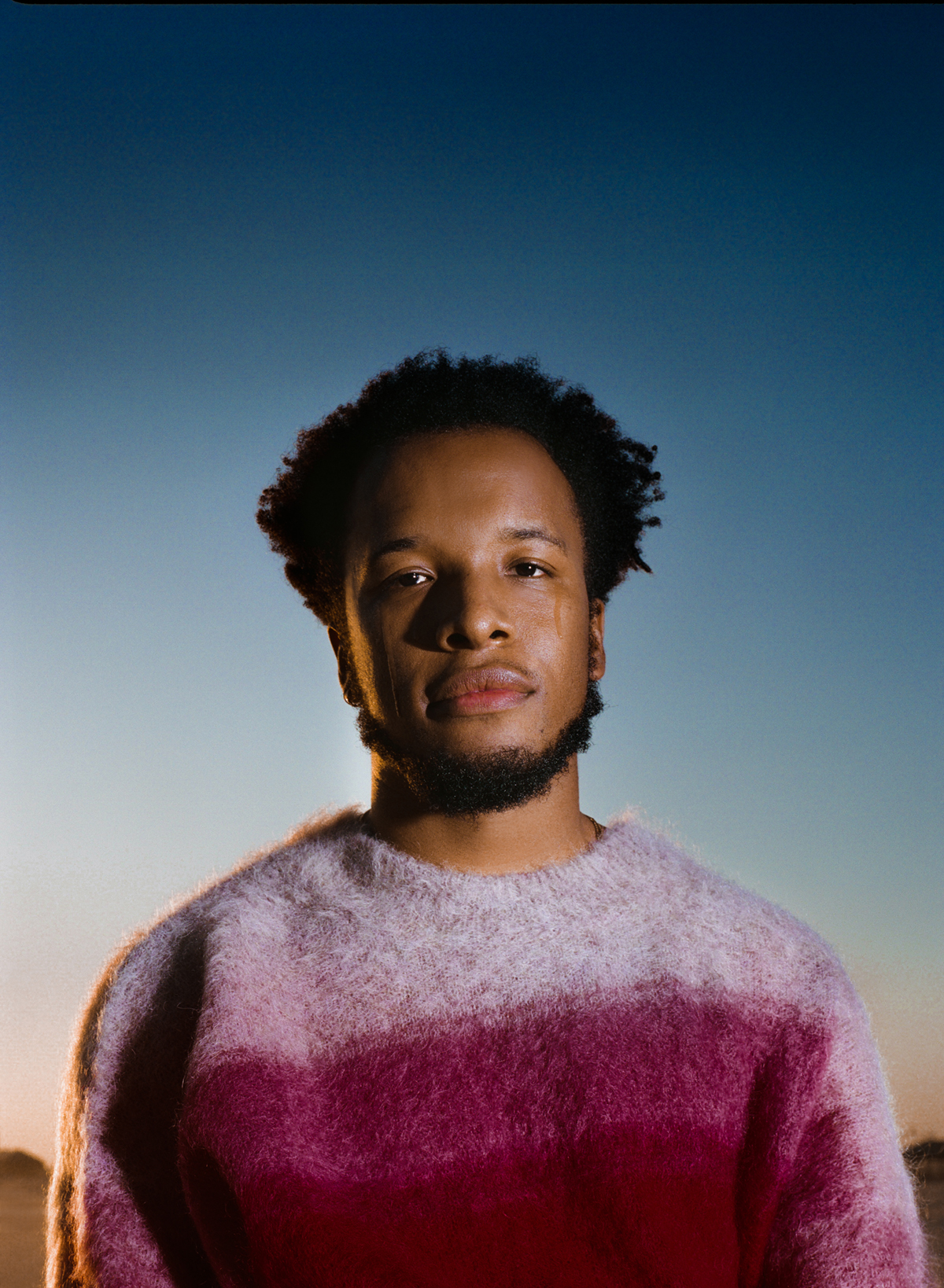 Musician Cautious Clay, known offstage as Joshua Karpeh, spoke with the Daily Bruin prior to his concert Friday at The Fonda Theatre about his transition into music and the wordplay behind his songs and stage name. (Courtesy of Leeor Wild)
Cautious Clay
The Fonda Theatre
March 4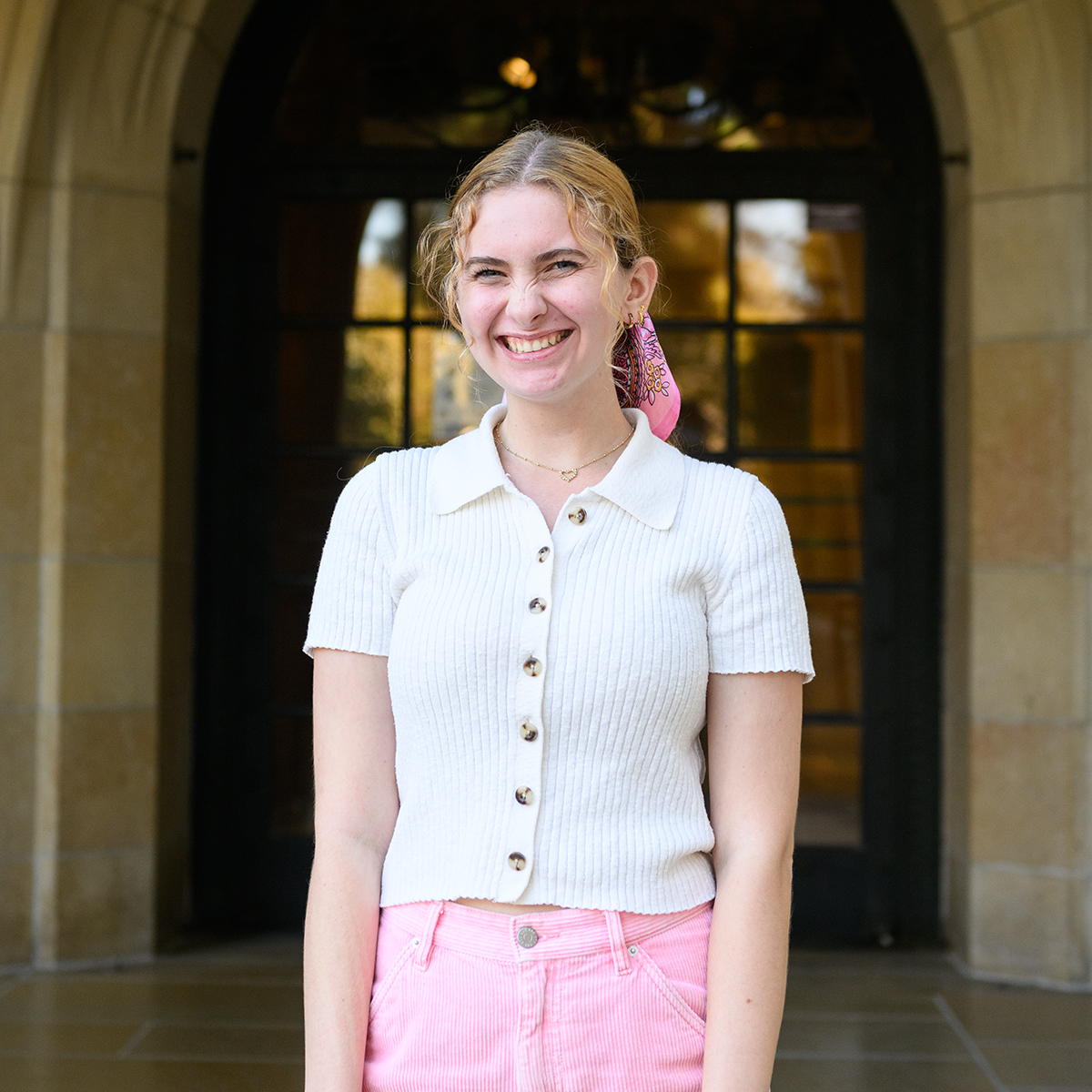 Correction: The original version of this article misspelled Joshua Karpeh's name.
This post was updated March 6 at 9:01 p.m.
Cautious Clay is not so cautious anymore.
Joshua Karpeh, better known as Cautious Clay, has broken into the music industry with co-writing credits alongside artists such as Taylor Swift and by making R&B and indie music under his own name. Following the release of his debut album "Deadpan Love" in 2021, he brought to life a deluxe edition of the record in February. Set to perform at The Fonda Theatre on Friday, Karpeh said he looks forward to putting creative twists on his songs for a live audience.
The Daily Bruin's Abigail Siatkowski spoke with Karpeh about his life before he chose to pursue music full time and his artistic thought processes.
This interview has been edited for length and clarity.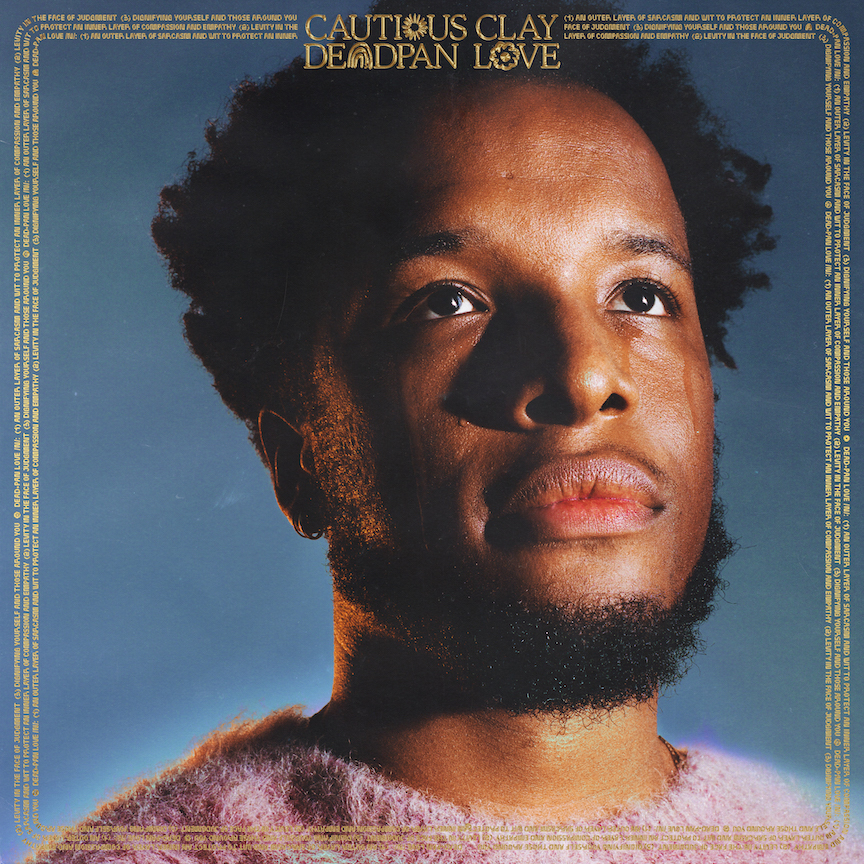 [Related: Q&A: THE DRIVER ERA discusses musical trajectory, shares themes of album 'Girlfriend']
Daily Bruin: Before becoming Cautious Clay, you were a real estate agent for two years. How did you know you were ready to transition out of a more traditional job into creating music full time?
Joshua Karpeh: I had been in this position where I wanted to save up. I knew that I had been working towards making music my entire life, really. I didn't know it was going to be a career, but I always was super, super passionate about it. It just felt like this was the right path for me.
Considering the fact that I didn't really feel like I connected with anybody who was at my job in real estate, (it) felt very forced and not necessarily something that I could see myself doing long term, so I felt ready. I saved up a little bit of money from my job and wasn't paying too much in rent and was able to take a chance on my music.
DB: In your music, you frequently juxtapose lyrics describing complex and confusing emotions with laid back beats. What was the rationale behind this choice, and how did you balance these two factors to create an overall mood for "Deadpan Love"?
JK: The hardest music to make is sometimes music that feels laid back, or just positive in some ways, or has this positive energy to it. A lot of times (I) associate my music with being very hopeful, but then I like to juxtapose that to gritty, complex theoretical perspectives on love and on life in general.
I've always been really fascinated by lyrics and talking about things in a way where everyone has a lot of the experience (with what I'm) talking about – but talking about it in a way that feels new and fresh and creative. For me, (that's) the job of the artist. In a lot of ways, I'm making music to relate to people, but I'm also making music to explore my own thoughts and feelings.
[Related: Q&A: Still Woozy talks new album 'If This Isn't Nice, I Don't Know What Is']
DB: Many of your song titles allude to other works, like your single "Rapture in Blue" reminding listeners of George Gershwin's "Rhapsody in Blue." What are your motivations behind these choices?
JK: I love words, and I love wordplay. I wanted to associate this idea that I was trying to convey in the song with something that people obviously are aware of, obviously George Gershwin having "Rhapsody in Blue," but the idea of that song is essentially that word (rapture) is associated with (an) intense feeling of happiness. Then, obviously, the color blue is associated with a dark or sad feeling. So, I felt like, in a lot of ways, that song feels very positive, but then I'm essentially just talking about feeling really upset and just never fully satisfied (and) how I deal with those intense emotions and feelings.
DB: "Why Is Your Clay So Cautious?" stands out on "Deadpan Love" being the shortest track and the only one in which you do not sing. What was the creative thought process behind this?
JK: That was actually a skit. Originally, I wrote it to display the idea of how it's a funny thing about people asking why my clay was so cautious. There are fans that have asked me earlier on why my clay was so cautious. I felt like it was an opportunity to make light of that but then also tell a story about Muhammad Ali – Cassius Clay (was his) original name – and the fact he changed his name for his own personal identity. So, how people perceive him versus what his name was originally and the idea of even how artists (are) known in certain ways, but then they're not always connected to the ways that people see them.
Siatkowski is the 2022-2023 PRIME director. She was previously the 2021-2022 PRIME content editor and a contributor for the Arts, News, Sports and Outreach sections. She is also a third-year communication student at UCLA.
Siatkowski is the 2022-2023 PRIME director. She was previously the 2021-2022 PRIME content editor and a contributor for the Arts, News, Sports and Outreach sections. She is also a third-year communication student at UCLA.