Grammys 2022: Classical album 'Unexpected Shadows' celebrates, uplifts women's stories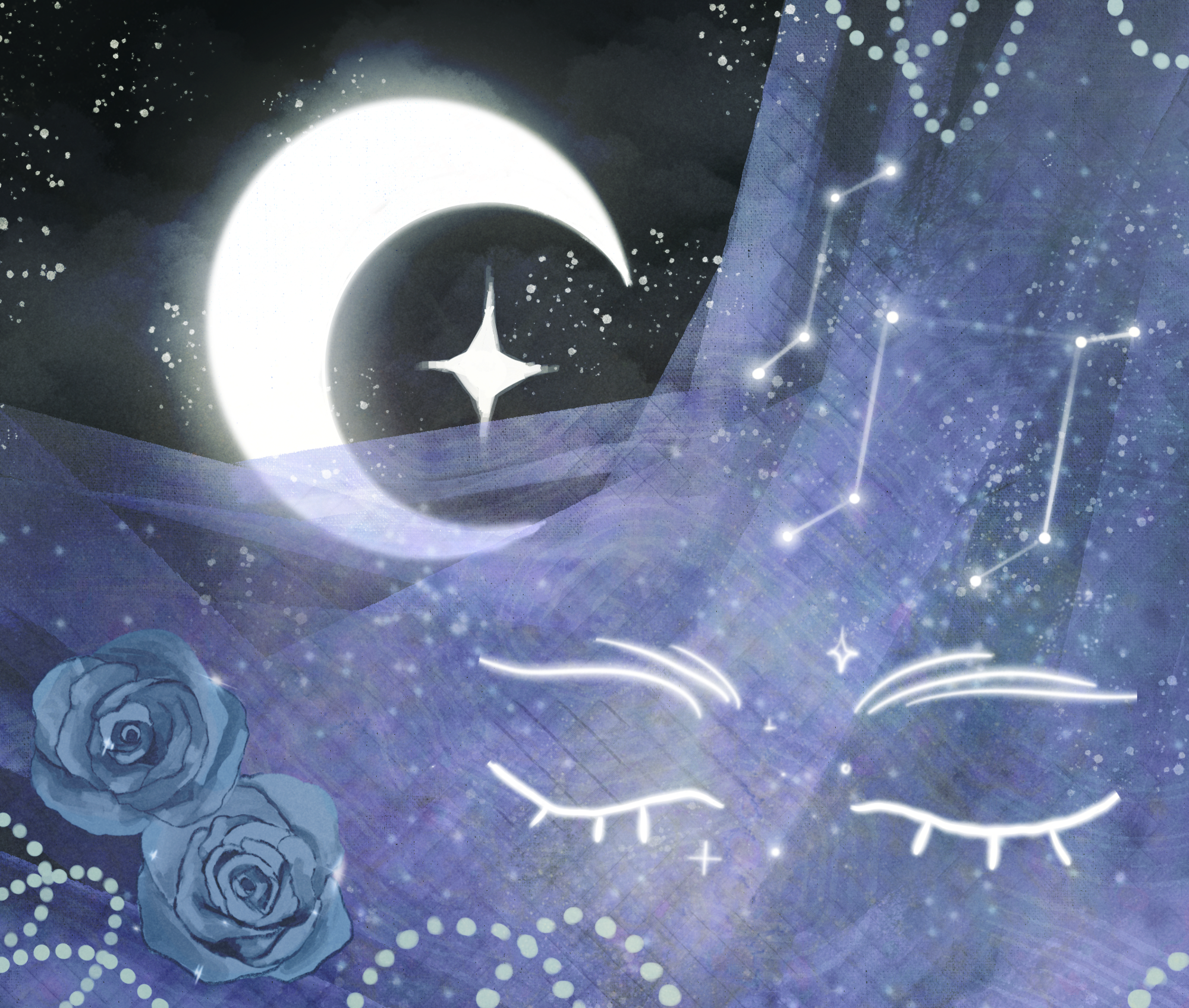 (Maleeha Zaman/Daily Bruin)
This post was updated March 30 at 10:44 p.m.
"Unexpected Shadows" casts light upon stories that have shaped and empowered women.
In an homage to powerful women, opera singer Jamie Barton presents a collection of alumnus Jake Heggie's compositions and voices the plights and triumphs of womanhood. The record is nominated for a Grammy Award for Best Classical Solo Vocal Album and features four song cycles, a single song and an opera aria. The program takes inspiration from feminist texts, many of which were written by women describing influential moments in their lives, Barton said.
"To me, ('Unexpected Shadows') is one of the closest things to a feminist album that I have been a part of," Barton said. "I love that I get to voice these stories."
"The Work at Hand," the first cycle of the album, features poetry by Laura Morefield, who recounts her journey from anguish to acceptance following her cancer diagnosis, Heggie said. The cello vocalizes Morefield's inner turmoil surrounding her diagnosis, Heggie said, and the duet juxtaposes the emotions she felt internally with the words she actually expressed. For cellist Matt Haimovitz, Barton's vocals become an instrument while the cello transforms into the voice, and together, they transcend the words spoken.
[Related: Grammy-nominated alumnus creates Brazilian-inspired album with focus on motherhood]
Though "The Work at Hand" was the only composition written for Barton's voice, Heggie said Barton embodies all of the pieces on the program as though they were composed for her. Heggie is naturally drawn to the voice as an instrument, as years of experience accompanying and composing for vocalists have given him an intuitive sense of a singer's range, personality and idiosyncrasies, he said. When collaborating with various artists, he said he learns from their interpretation of his work, and Barton surprised him because she elevated the material beyond what he envisioned.
"I may think I know how (a new composition) goes," Heggie said. "But then she's going to learn it and bring her whole personality and personal experience to it and make it something even bigger than it ever could have been."
The album uncovers the truth of powerful women, and Heggie said his mother has represented strength and triumph throughout difficult times in his life. He said his mother encouraged his musical aspirations by working to provide for extra lessons after his father's suicide when Heggie was 10. The album's purpose is to uplift the voices of women, Heggie said, and Barton, a powerful woman herself, weaves her own magic into these pieces.
Barton said she feels honored to voice the narratives of Laura Morefield and Sister Helen Prejean. Heggie is invested in empowering women and telling stories that are not centered on martyrdom or sacrifice, Barton added. Heggie pulls stories from women describing their perspectives and genuine moments from their lives, Barton said.
"(Voicing these stories) feels honest, in every iteration of whatever story is being told," Barton said. "I have to give praise to (Heggie) for imbuing his compositions with such truth."
[Related: UCLA faculty member strikes emotional chord in Grammy-nominated tribute album]
The stories of the final song cycle, "Statuesque," particularly struck a chord within Barton, as she said they tell the tale of female muses imagined by artists who sculpted statues representative of them. For Barton, "Statuesque" addresses the condition of womanhood, which is defined by the role of being the muse, as opposed to being the creator. Heggie said the opening words of "Statuesque," which say, "I am filled with unexpected shadows," embody mystery and power and express how these qualities within women are often underestimated.
"You may have this perception of who Eleanor Roosevelt was or who this (other) person was," Heggie said. "But they're filled with unexpected shadows, which also means unexpected light."
At the core of every composition is a compelling story, Heggie said, even before the emergence of words or music. His primary role as a composer is to empathize and translate the human experience into notes on a page, he said. When presented with poetry or a narrative that instills possibility, Heggie said the voice and instrumentals emerge as one, to the extent that one piece cannot exist without the other. He said natural inspiration appears unexpectedly and creates a sense of urgency to write.
"Possibility really inspires me, especially when I feel this shiver of emotion and music when I read the words, hear the story or meet that artist," Heggie said."It's a combination of all of those things that compels you and makes you want to work as hard as you can to find the truth of that."
For Heggie, unexpected light arrived in the form of a surprise invitation to write an opera for the main stage, which allowed him to pivot to a full-time career as a classical composer during his 30s. He said he is grateful for this turning point and for the fact that he gets to continue his work every day. His hope as a composer is to inspire and entertain others, and he said he anticipates that listeners will feel moved from having experienced the album.
"That's one of the reasons we listen to something – because we want to feel changed in some way, either uplifted or inspired or moved or connected to something that we couldn't express ourselves," Heggie said.