California reframes COVID-19 pandemic response with long-term solutions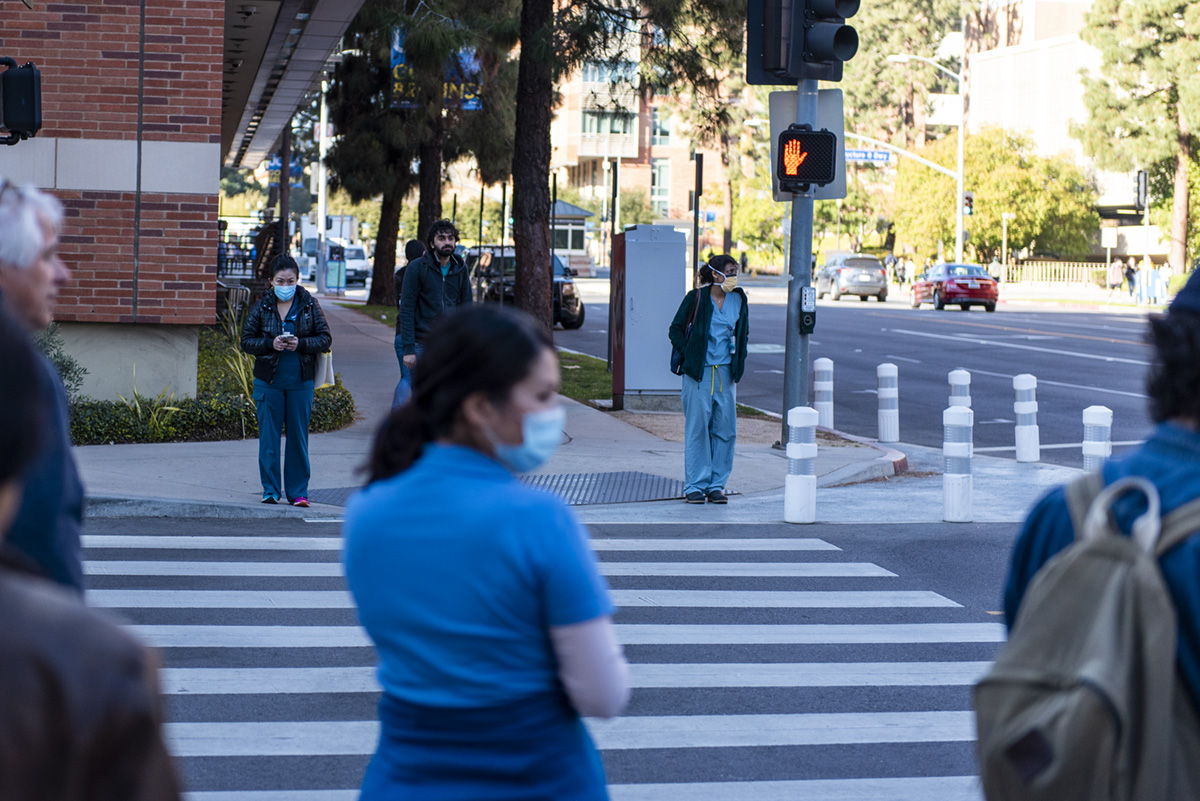 People prepare to cross the street near Ronald Reagan UCLA Medical Center. California unveiled a new plan to combat COVID-19 on Feb. 17, one day after public-health authorities lifted the statewide indoor mask mandate. (Jefferson Alade/Daily Bruin)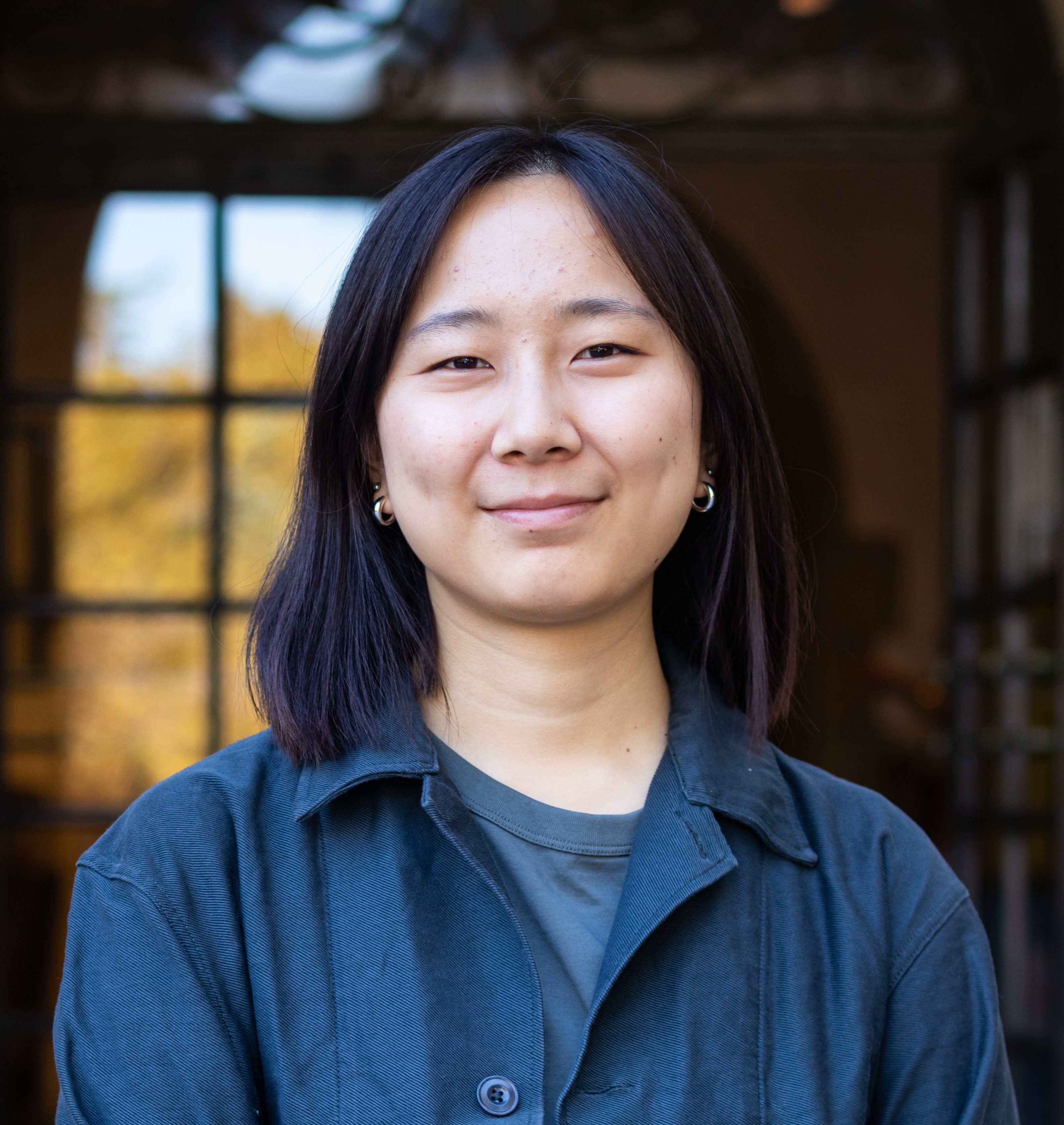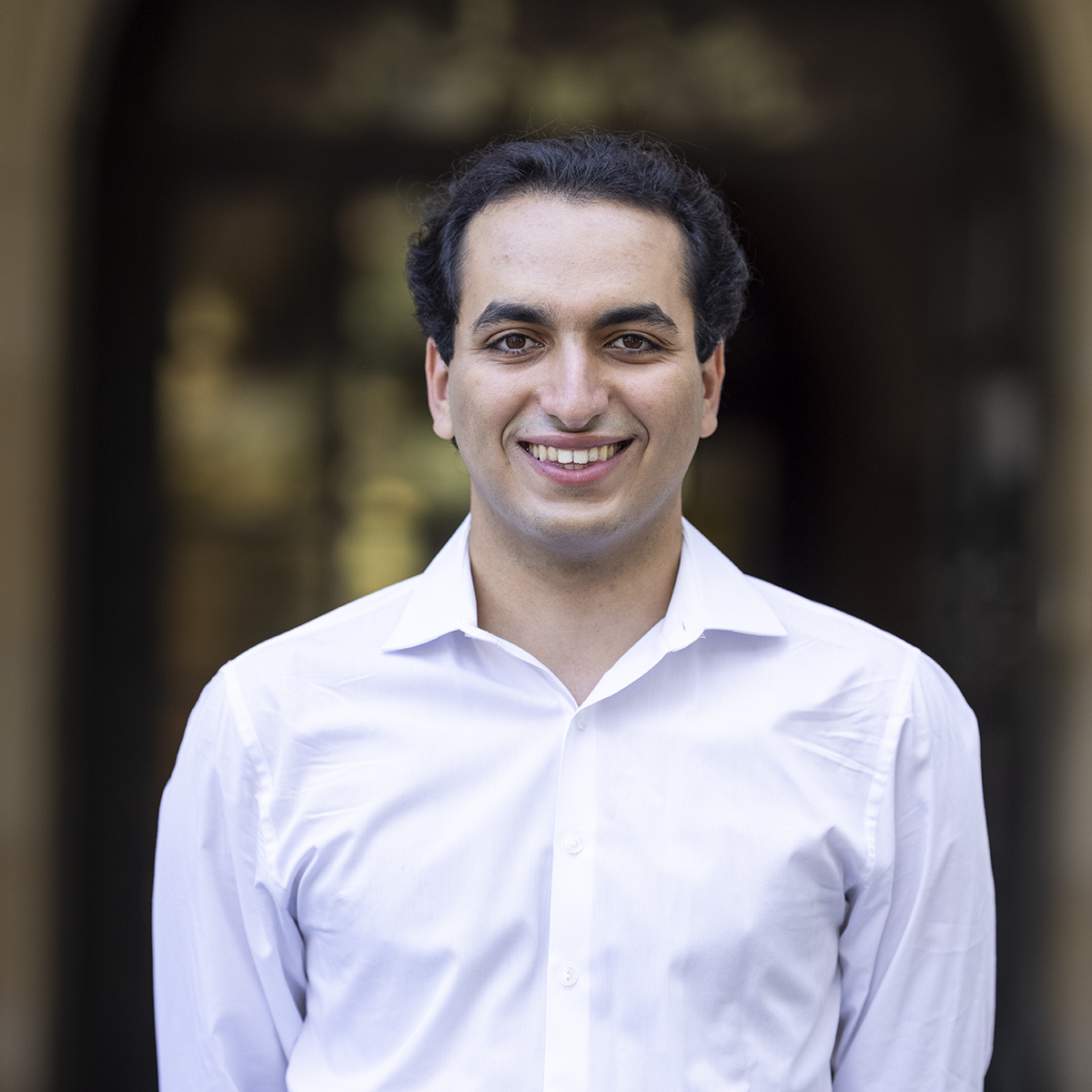 California will shift its pandemic response to manage COVID-19 as a lasting issue, Gov. Gavin Newsom announced at a Feb. 17 press conference.
The new plan intends to keep schools and businesses open while ensuring public safety and reducing pressure on health care systems. There will be a continued focus on vaccinations, testing and COVID-19 treatments, as well as an increased effort toward COVID-19 education and combating misinformation and disinformation, Newsom said at the press conference.
California's pivot in strategy comes amid a rapid decline in COVID-19 omicron cases and a sharp decrease in COVID-19 hospitalizations.
California's seven-day average test positivity rate dropped from more than 22% in early January, during the peak of the omicron surge, to 2.6% as of Tuesday, according to the California Department of Public Health. Biweekly average hospitalizations dropped from nearly 15,000 in late January to approximately 6,000 as of Monday.
Shira Shafir, adjunct associate professor of epidemiology, said the new plan acknowledges that the state is past an omicron-driven surge and many people have received COVID-19 booster shots, recovered from prior infections and are generally well-protected against severe disease.
"Most people will not get very sick from COVID if they have been vaccinated and boosted, and … we now have sufficient hospital capacity to provide care for those who do get sick," Shafir said.
California's new plan comes after the state's decision to lift its statewide indoor mask mandate Feb. 16. Los Angeles County followed California's lead and lifted the local indoor mask mandates Friday for those who are fully vaccinated and provide proof of vaccination.
[Related: LA County announces end to indoor mask requirement for fully vaccinated individuals]
However, some say it is still necessary to be more cautious.
Shafir said she believed the new plan was meant to satisfy a public worn out by the pandemic and overlooks the concerns of immunocompromised individuals.
"The tools that are being promoted here are not likely those that will help to protect the most vulnerable within our population," she said.
Dr. Mark Ghaly, the secretary of the California Health and Human Services Agency, said in the press conference that while the California mask requirement is lifted it is still highly recommended people wear masks when in high-risk indoor places. UCLA announced Feb. 24 it will mandate indoor masking through the end of winter quarter, and the COVID-19 Response and Recovery Task Force will reassess the policy for the spring quarter.
Masking is still necessary for individuals who are, or are living with someone, at an increased risk of infection, Shafir said, adding that it is also helpful for situations where people may not know if others are immunocompromised.
Cate Schroeder, a third-year human biology and society student who has an immunocompromised family member, said she hopes policymakers are not making decisions prematurely, even if most students are vaccinated and at relatively low risk.
"I really hope that we're not too hasty in opening everything, going back to normal and forgetting about … all the other safeguards that we put up to protect the vulnerable groups," she said.
The Centers for Disease Control and Prevention continues to recommend masking in regions with high transmission rates and COVID-19 hospitalizations.
To prepare for another surge, the state will have a group of health care workers prepared to move into California's health care facilities, Ghaly said. He added that 3,000 health care staff can be called into the state within a matter of weeks. The state will also bolster a stockpile of 75 million high-quality masks and ensure local health agencies can order COVID-19 therapeutics within two days.
Even with the stockpiles, supplies must be equitably distributed to communities that may have received less support, Shafir said.
Newsom said in the press conference that he has proposed a new unit in this year's state budget, the Office of Community Partnerships and Strategic Communications, to combat misinformation and disinformation around COVID-19 in California. To provide accurate information to the state's residents, Newsom said California released videos in collaboration with 250 media outlets that target COVID-19 misinformation.
California is also creating a COVID-19 Assessment and Action Unit to respond to outbreaks throughout the region. The unit includes epidemiologists and members of the California Governor's Office of Emergency Services who respond to virus hotspots and can take targeted actions, such as genomic sequencing and data modeling. The new plan will also monitor COVID-19 with a continued focus on wastewater testing, a strategy that acts as an early warning signal for COVID-19 spread in a community.
Newsom said the state will continue to track the virus and remain prepared for the continued mutations the virus will make.
"We're not approaching things the way we approached it last year," Newsom said in the conference. "We are moving past the crisis phase, into a phase where we will work to live with this virus, and we will maintain a readiness posture and stay on top of the nature of change that is so self-evident with this pandemic and disease."
It is also important to acknowledge the plan is subject to change, Shafir said.
"We do need to keep into perspective that there is always a possibility that a new variant emerges and this is the plan for right now, for post-omicron," she said.
Schroeder said she is conflicted about relaxing safety measures such as mask requirements.
"We've just been through multiple times where we've had a lull, and then we've opened things up, and then we've had spikes," she said. "So part of that makes me think it's just something we have to live with, and part of me thinks we have to be really careful about when we've dropped things."
Shafir said although many people may feel like they are past the crisis phase of the pandemic, many countries have not had the same access to COVID-19 vaccines as people have in the United States. This creates the possibility of new virus variants developing, she added.
"If we act like the pandemic is over, that is unfair to families with children under the age of five who are still entirely vulnerable. It is unreasonable for those who are immunocompromised – who are now taking even greater risk and may feel as if it is not safe for them to leave their homes and go grocery shopping," Shafir said. "The pandemic isn't over anywhere until it's over everywhere."
Daniel Mitchell, professor emeritus at the UCLA Anderson School of Management ​​and Luskin School of Public Affairs, said when dealing with difficult policies, politicians must take into account human behavior. He added that there is a limit to how long people will cooperate and go along with altering their typical daily routines.
"You can say that's politics, but it's also a certain amount of realism that political leaders need to take account of," Mitchell said.
Li is the 2022-2023 editor in chief. She was previously the 2021-2022 assistant News editor on the Science and Health beat and a contributor for News, Illustrations, Design and Photo. They are also a fourth-year human biology and society student from San Diego, CA minoring in public health and professional writing.
Li is the 2022-2023 editor in chief. She was previously the 2021-2022 assistant News editor on the Science and Health beat and a contributor for News, Illustrations, Design and Photo. They are also a fourth-year human biology and society student from San Diego, CA minoring in public health and professional writing.