UCLA employs wastewater testing to bolster COVID-19 detection efforts on the Hill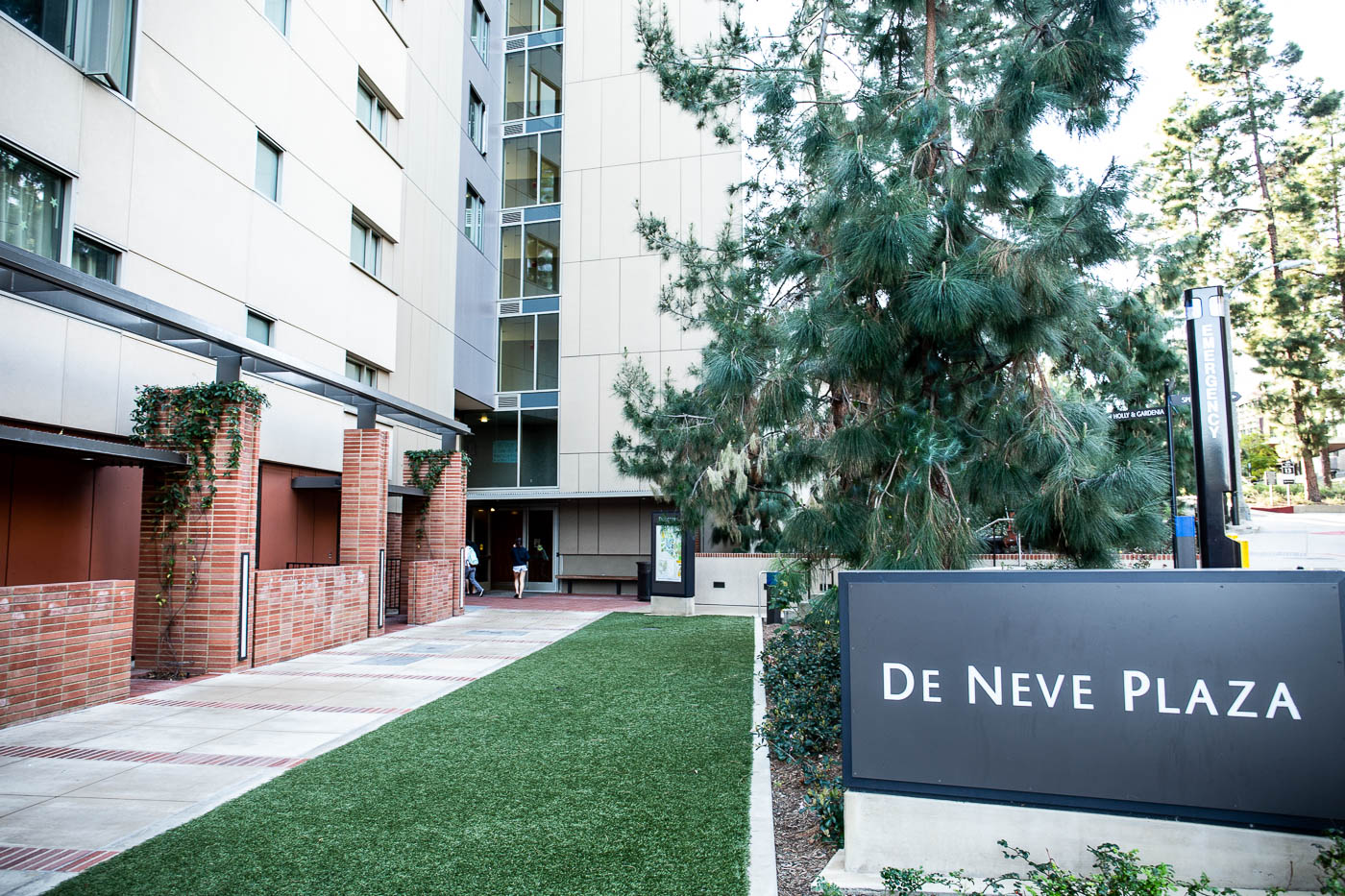 UCLA began a wastewater testing program for COVID-19 in some university dorms in January. (Daily Bruin file photo)
UCLA is testing wastewater from residential dorms for COVID-19 to improve contact tracing on the Hill.
The UCLA Office of Environment, Health & Safety began testing wastewater from De Neve Plaza and Hedrick Summit in January, according to an email from UCLA Housing sent to students living in university housing. The office plans to expand the testing sites across UCLA's off-campus housing, including university apartments, over winter quarter.
UCLA is joining the ranks of universities across the country performing wastewater analysis for COVID-19 detection, including UC San Diego, Massachusetts Institute of Technology, University of Arizona, University of Virginia and Colorado College.
The wastewater testing system has been used to detect diseases like polio, but scientific evidence shows that it is effective for detecting SARS-CoV-2, the virus that causes COVID-19, said Bryan Ruiz, the director of research safety for the UCLA Office of Environment, Health & Safety, in an emailed statement. SARS-CoV-2 can be detected in human feces, whether or not the person is symptomatic, Ruiz said.
If UCLA finds COVID-19 in wastewater from a building, residents of that building will receive additional testing, Ruiz said.
The program is still in its early stages of data collection, so no conclusive results have been found yet, Ruiz said. The wastewater analysis process is similar to COVID-19 tests that use nasal swabs, Ruiz said.
Amandine Gamble, a postdoctoral biology researcher, said this method of detection is known as polymerase chain reaction. In PCR testing, RNA detectors bind to SARS-CoV-2 fragments in the wastewater, allowing for the viral genome fragments to be identified, Gamble said.
"It means you know the virus was around, but you don't know whether it was infectious," Gamble said.
Wastewater testing for SARS-CoV-2 has been performed in entire towns and counties, so on a smaller scale like university housing, the tests should be even more accurate, Gamble said.
COVID-19 can last longer in wastewater, which makes tracing with wastewater economic and efficient, Gamble said.
Nasal swab samples can only detect the presence of a virus at the time the swab was taken, whereas wastewater essentially can contain multiple samples throughout the testing period that may contain the virus, Gamble said.
Current on-campus housing protocol notifies students if their building has been exposed to COVID-19 based primarily on the weekly tests residents take, said Johnathan Smith, a second-year economics student living on the Hill.
Adding wastewater testing to the COVID-19 tracing protocol will provide an early warning that someone in a building may have contracted the virus, which will help UCLA Housing detect positive cases more quickly, Ruiz said.
UCLA Housing's COVID-19 protocol includes a daily symptom monitoring survey, weekly testing and mandatory isolation for residents who test positive. UCLA Housing offered around 4% of its normal housing capacity for winter quarter because of COVID-19 restraints.
Smith said he found this method of contact tracing interesting and useful.
"I definitely think it'll help and I definitely think it'll give them a better picture of where (COVID-19) is located," Smith said.