Artistic Activism Coalition at UCLA advocates for social justice through art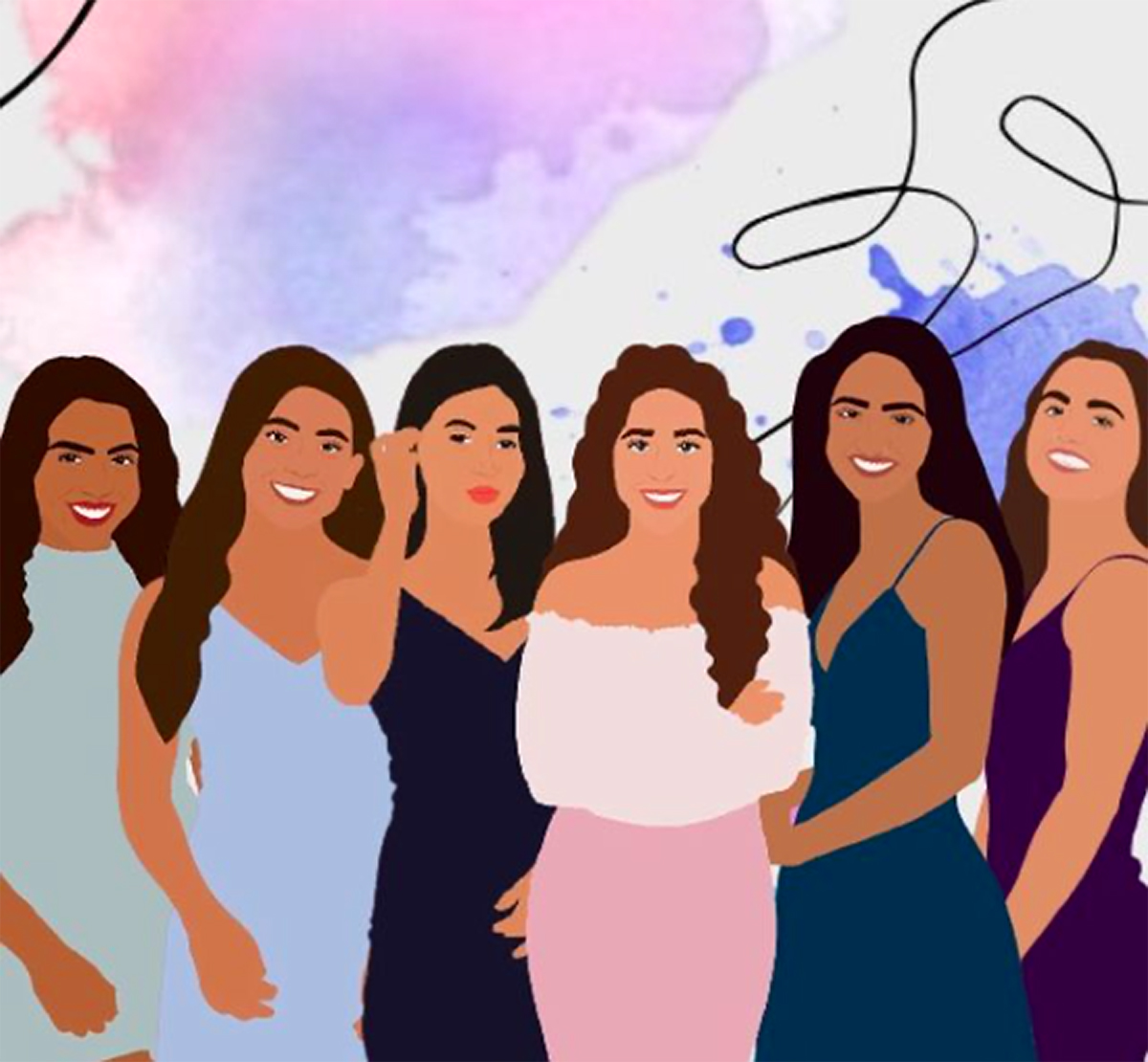 (Courtesy of Artistic Activism Coalition)
This post was updated Feb. 16 at 5:14 p.m.
The Artistic Activism Coalition creates impact through art.
By educating its members on issues of social justice, the club strives to connect art and advocacy. Fourth-year psychobiology student Raha Zahedi said she became interested in founding the club during the COVID-19 pandemic when she decided to sell customized portraits on Instagram to raise money for Black Lives Matter organizations. Through this effort, she said she realized that there were many nontraditional forms of advocacy she could take part in that also allowed her to express her creativity.
"A lot of people traditionally think of going to marches and doing things that are really loud and bold, and those things are absolutely important," Zahedi said. "But advocacy and activism also happen in much more subtle moments in conversations, graphics or even websites."
[Related: Bruin Creators helps aspiring content creators begin their YouTube careers]
Since the beginning, Zahedi said AAC has covered multiple topics ranging from health equity to racism, climate change and reproductive justice. Members have the freedom to choose which specific aspect of the topic they would like to tie into their art, she said, and create art using any medium they like. While these topics are chosen quarterly by the board to organize guest speakers and activities, Zahedi said all forms of expression are welcome, including dance, photography and spoken word.
"It's incredible for me to see how a lot of members who initially didn't feel comfortable calling themselves artists were able to learn the fundamentals and take that risk of creating something," Zahedi said.
Zahedi's close friend, fourth-year neuroscience student Rachana Korapati, said one of the most important facets of the club is community engagement and outreach. While the art itself is central to the club's mission, she said it is also important to educate the board members about particular social justice issues before leading other students. To do this, the executive board reaches out to researchers and professionals to come in and run workshops based on art and activism.
In addition to providing a space for creative expression, art can step in when traditional forms of advocacy are challenging to understand, Korapati said. First-year psychology student Katherine Wang, who recently joined the club, said conventional advocacy has the potential to hinder her ability to educate her parents on topics such as institutional racism. This traditional type of advocacy is very inaccessible because of the jargon that lies within written academia, she said. Wang said she feels advocacy in the form of art helps viewers digest information more easily, especially as someone who comes from a first-generation immigrant family.
Wang said she also learned through AAC that she does not need to be embarrassed about her work. Oftentimes, people may feel too shy or embarrassed about their art to feel like it can make an impact, Wang said. She said she hopes the club will combat this by adding a bigger sense of pride to the campus community, as she believes art does not need to be extravagant to invoke social awareness.
[Related: Student-developed social media platform Cobble supports creative collaboration]
As someone who is interested in design media arts, Wang said she also benefits from the different resources provided by the club. While the club does revolve around the intersection of art and activism, she said resources are also offered to help further individuals' artistic skills, such as lessons from professional artists and Adobe Interphase workshops. She said she is able to advance her career in a way while learning more about activism in the process.
"The (art) industry is really hard to get into, and the AAC board is very mindful about that," Wang said. "That's something I appreciated a lot, because they would invite guest speakers to teach us skills in design media."
Since a majority of campus activities have remained online since the start of the pandemic, Korapati said AAC has not had the opportunity to transition to in-person activities yet. She said the executive board is currently focused on building a member base that is large and driven enough to continue their mission because most of them will be graduating this school year. Although she is looking forward to in-person events, Wang said her main wish for the club's impact on the campus community is for student artists to not be afraid to use their hobbies in ways that matter.
"I hope AAC inspires people who feel unconfident in their work because people of any skill level can be an amazing advocate," Wang said. "As long as they communicate what they're feeling – that's the most important part."