Q&A: Creators, cast of 'The In Between' examine union of love and grief in new film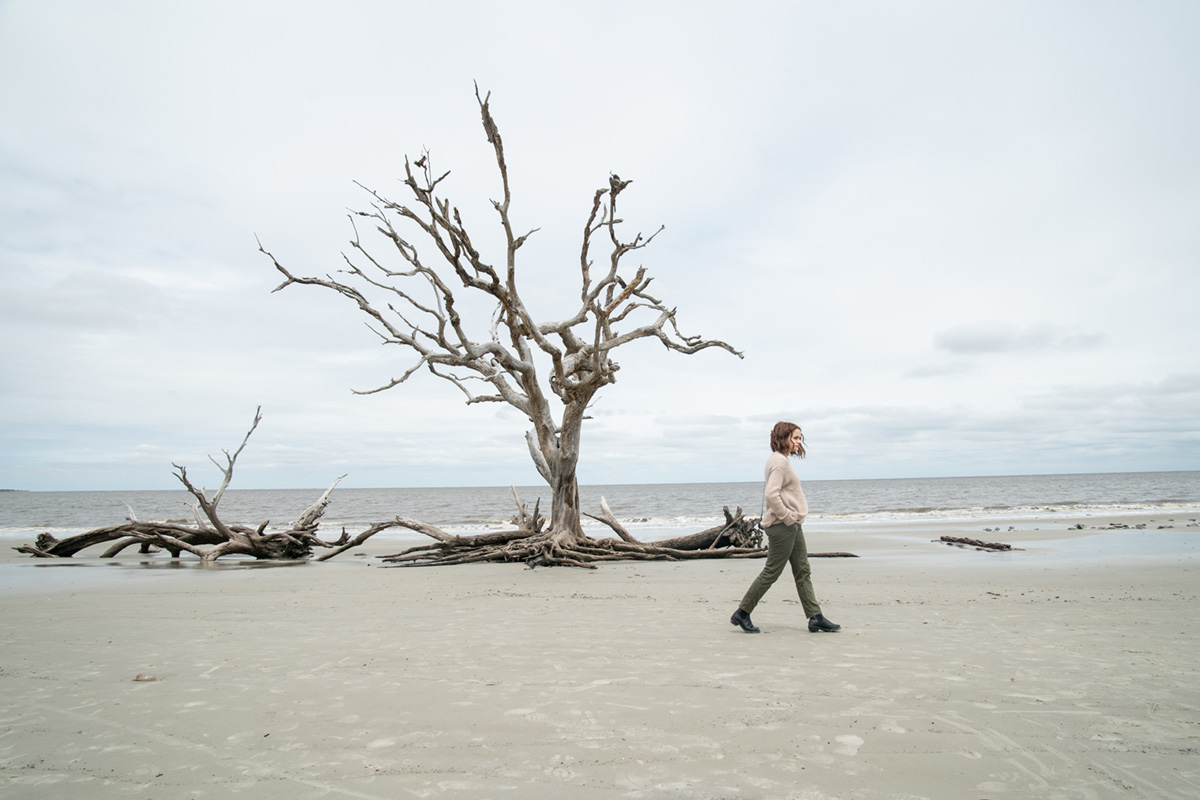 Joey King plays Tessa in "The In Between." (Courtesy of Curtis Baker, Paramount+)
Not even a deadly accident can break the bonds of true love.
Premiering Friday on Paramount+, "The In Between" follows teenager Tessa (Joey King) as she tries to contact her boyfriend, Skylar (Kyle Allen), in the afterworld after a car crash tragically takes his life. Told in alternating past and present timelines, the film explores the persistence of love and the possibility of life after death. Director Arie Posin and screenwriter Marc Klein said the story was inspired by Klein's contemplation of the supernatural after experiencing the loss of a loved one.
In a virtual roundtable organized by Junket Productions, King, Allen, Klein and Posin spoke with the Daily Bruin's Arushi Avachat and other college reporters about grief in adolescence, love as a healing force and the idea that those who pass live on in the hearts of those who loved them.
[Related: Sundance 2022: Q&A: Directors retrace friendship, journey of Ye film 'jeen-yuhs: A Kanye Trilogy']
This interview has been edited for length and clarity.
Daily Bruin: This story is largely inspired by your personal loss of a significant other. How did your experience inform the story, and where does fact meet fiction in this piece?
Marc Klein: I lost someone very close to me when she was very young. In the days subsequent to her death, I believed she was reaching out to me. I had a couple strange experiences that I could not understand but felt were worthy of investigation. That's when I started reading up on after-death communication. I started thinking about how I could tell a story and connect to these facts and cultural things I was learning about. When Arie came in … (we focused) on what we wanted to say about the permanence of love … and how love can be enhanced even in the absence of someone.
The Daily Aztec: The symbolism and the attention to detail does not go unnoticed in this film. What were some of the most challenging artistic decisions you made to bring this movie to life?
Arie Posin: The biggest challenge, and also the most exciting thing, was that there are two storylines. They are almost parallel movies – the love story and the ghost story. It's so much richer than the typical movie that you see. I felt this story was completely unpredictable, and I wanted to retain that through the whole process up until the finished movie. The challenge on the other side of that ledger is: 'How do you make sure the audience never feels lost?' There's so much that goes into that.
DB: Tessa struggles with abandonment issues as a result of her past and is at first really resistant to allowing herself to fall for Skylar. At what point does her mentality shift, and what does her growth mean to you?
Joey King: It's a slow burn. I don't think there's necessarily one point. The scene where she has a tearful moment after (her and Skylar's) first date is her starting to come to terms with the fact that she has to have a mental shift to make this relationship work. From that point, her slow journey to being able to open up starts. Her growth is so important and amazing because you're watching someone who has gone through a lot of emotional family trauma being able to show vulnerability and open herself up to love.
[Related: Sundance 2022: Q&A: Lena Dunham talks sexual liberation, female sexuality in new film 'Sharp Stick']
DB: "The In Between" is at once a love story and a ghost story and a story of healing from grief and heartache. How did you synthesize these contrasting themes into one cohesive story?
JK: It didn't feel like I was doing a movie where you're going through the character's life from beginning to end. It really felt like (I was) going through life with someone and all of the things that happen in life, with grief being one of them. One thing that was really interesting was playing the grief aspect with (Kyle) once the end of the movie appears. I go through grief on my own … and then being able to have our storylines meet up – and we're both so happy and so sad to see each other again – was really cool to play.