Student dishes out lighthearted restaurant reviews on Instagram food blog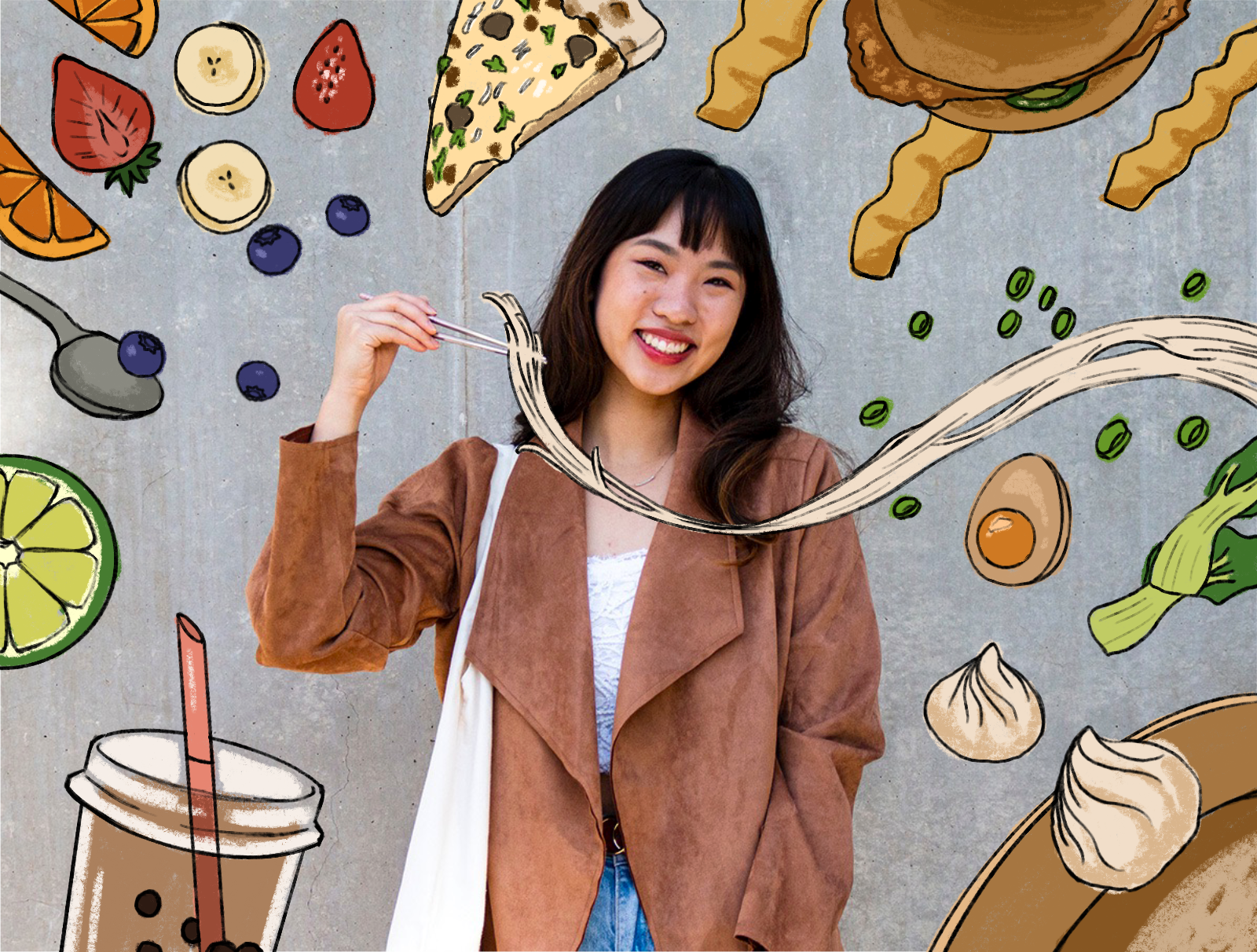 Third-year communication student Sarah Wang is sharing her love of food through reviews. After starting a food Instagram inspired by her heritage, she said she has been pushed to try new dishes and step outside of her comfort zone. (Photo by Megan Cai/Daily Bruin. Photo Illustration by Isabella Lee/Daily Bruin)
Sarah Wang's culinary captions lead to lighthearted laughs.
The third-year communication student runs an Instagram page where she posts and rates dishes from various restaurants she visits, spanning Los Angeles to Taiwan. Wang said she started the account in 2017 as a way to share photos of her meals and engage with others. While she makes the photos look polished, the captions are informal, she said.
"Before I started this food blog, I very much was a creature of habit," Wang said. "I'd go to the same places and get the same thing and never get out of my comfort zone. Now if I try something new, and I don't love it, that's okay. I get to post about it and talk about it and spur conversation."
Wang said her appreciation of different delicacies stems from her family, who immigrated to America from Taiwan before she was born. When she visits Taiwan, she said she takes pictures of her meals so she does not forget the meal or the memories. After initially posting the photos for fun on her account, she said she enjoyed it and thought it could be something she could continue to do.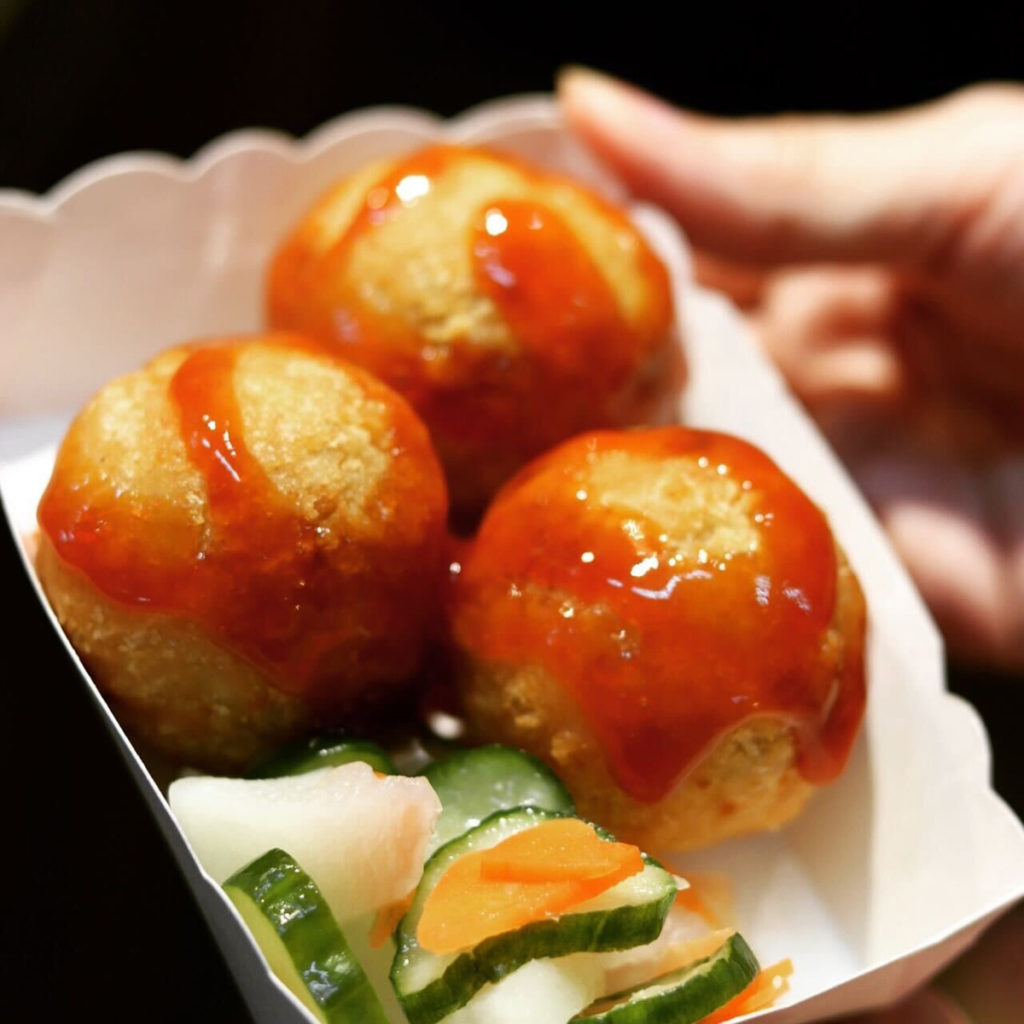 [Related: Transfer student shares experiences, advice through YouTube channel]
Since she runs her account casually, Wang said the captions and ratings out of five are her honest opinions and do not have any structure. Wang also does not want her followers to take the account very seriously, she said. Although Instagram provides her with a platform to do so, she said she challenges herself to not feel the pressure of being a serious food influencer. She can take a point off of a burger rating if she does not like the color or give a good rating because the restaurant is aesthetic, she said.
"The silliness of the account makes it more lighthearted," Wang said. "I don't want to give (anyone) preconceptions that will make them think that food is one way or another."
Through her account, Wang said she likes to highlight cultural dishes and capture the diverse variety in LA. When in a specific location, she said she will try the cuisine that is signature to that place, as opposed to defaulting to a chain restaurant or personal favorite. She reviews various types of restaurants, from Mexican to Asian and European ones, she said. Wang's account has led her to expand her comfort zone, she said, and inspired her to try dishes she had been reluctant to eat in the past, such as pork blood pancakes.
After trying many restaurants and posting to her account, Wang said her perception of food has changed. Before she started the account, she said she always ordered the same items on menus because she knew they were safe options. She said she now slows down to enjoy and appreciate the dishes more as well as the effort put into making it. Wang also said she pays more attention to the occasionally overlooked details of restaurants – such as the wait time, service and plating – and talks with restaurant staff to gain insight about the meal.
In addition to expanding her palate, Wang said she has found a community through her account. She has connected with other bloggers and interacts with the restaurants by tagging them, and she said some will like, comment or repost her photos. When at restaurants, Wang said she consults and debates with her peers for ratings and her posts also connect her different friend groups.
"It's my high school friends, my work friends, my school friends," Wang said. "They all duke it out in the comments sometimes, and they get to know each other. It's really nice to connect people and eat good food."
Inspired by Wang's account, third-year political science and sociology student Jenny Yoo said she revived her own food account, which she started in 2020 prior to taking a break. Yoo said Wang's pictures are professional and high quality, and her captions are informative, honest and comedic because of Wang's entertaining banter in the captions. Yoo said she enjoys Wang's account since many of the restaurants Wang posts are in Westwood, which makes the account accessible for students.
As part of the review process for Wang's account, Yoo said Wang asks her what she would rate the meal and inquires about specific parts of the dish, including aspects of appearance and taste, instead of overarching questions. Third-year human biology and society student Brittney Hun said Wang and her friends also change their ratings based on their conversations.
"It's fun because it makes you think about it deeper, to think critically about what you are eating or what you're doing," Hun said. "Instead of just consuming nutrients, you can think about it in its own art."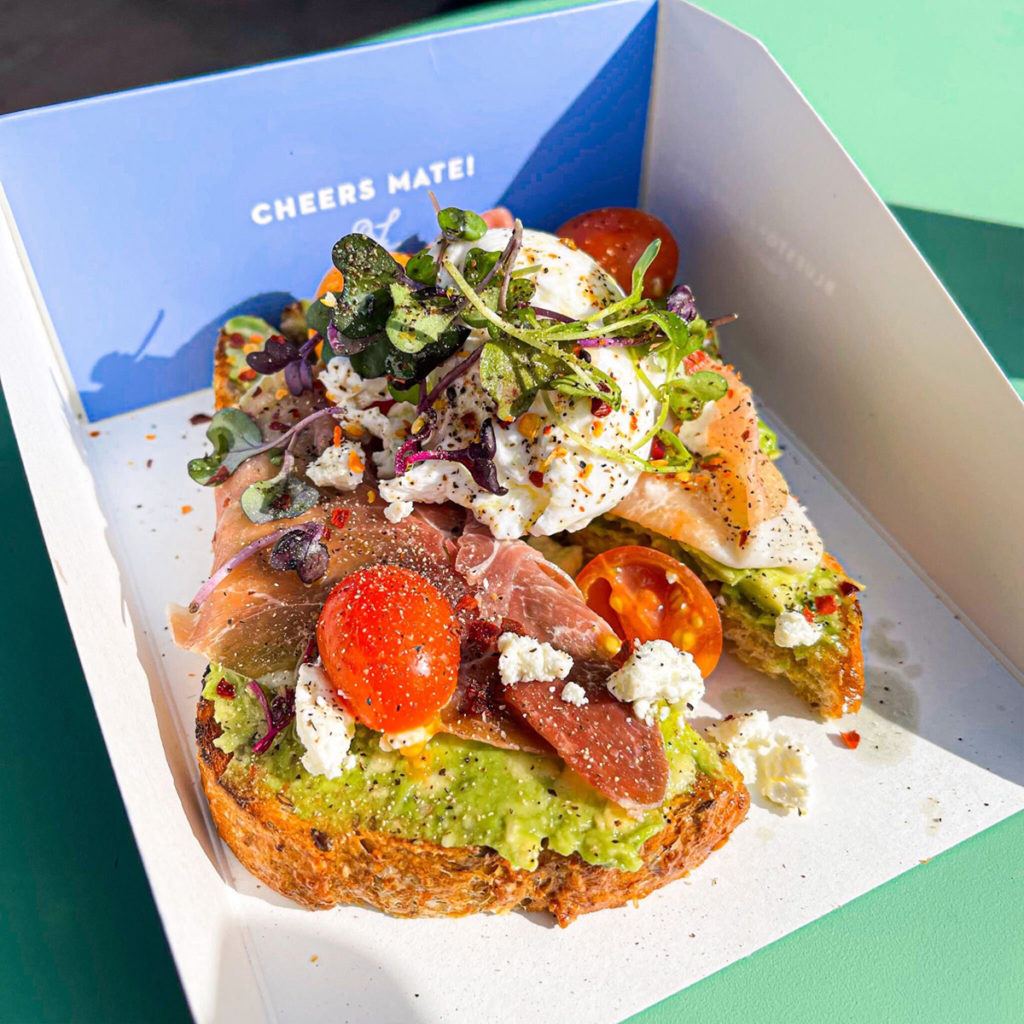 [Related: UCLA student crochets for a cause by donating business profits to charities]
Wang said she hopes her account encourages people to go outside of their comfort zones by trying new dishes. As a UCLA student, Wang said she wants to remind her followers to take a break from studying, go out to eat instead of ordering in, and have fun. She also wants to encourage others to start food blogs if they are interested, she said.
In the future, Wang said she hopes to travel to Europe, the Middle East and Australia. She said she predicts more coffee posts as she will be moving to Seattle this summer, and she will continue to post her meals as well. She also wants to feature more home cooking on her account so she can document her journey of learning how to cook, she said.
"If I'm not having fun, then what's the point of me doing it in the first place?" Wang said. "If it doesn't bring me joy anymore, then I don't want to do it. … It's about the experiences and the memories that you make with your friends."