UCLA medical centers seek blood donors for liver transplant patients amid shortage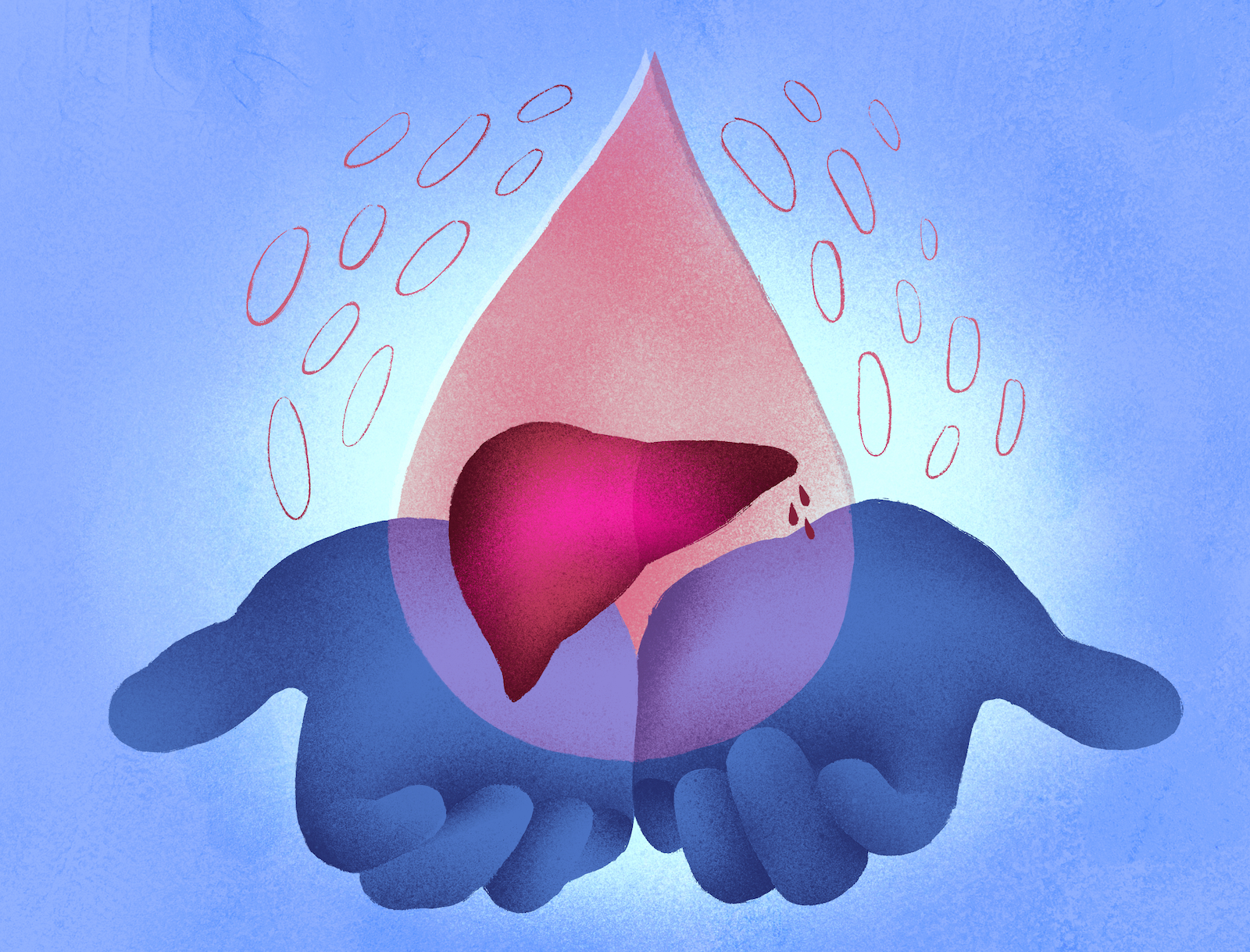 (Victoria Li/Daily Bruin senior staff)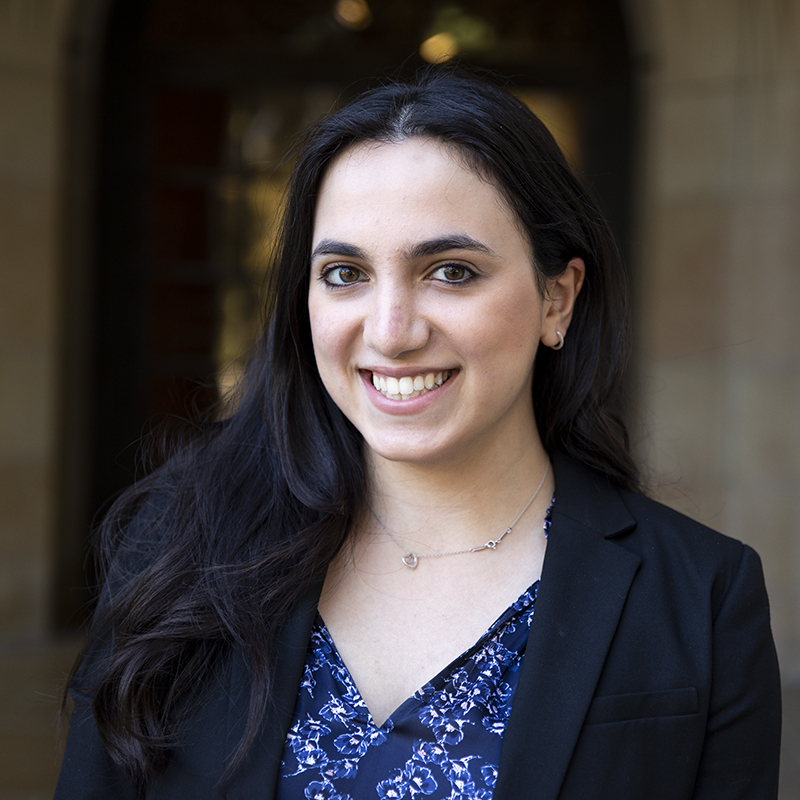 This post was updated Jan. 12 at 10:15 a.m.
Antonio Jarquin waited for a liver transplant for two years before he was matched with a donor Tuesday. His family rushed him to the hospital and filled out the paperwork, and Jarquin was prepared for surgery – until it was canceled.
There were not enough units of Jarquin's blood type to conduct the surgery.
"He's been on the list for this long, and the last thing that ever crossed our minds was that we were going to be short in blood," said Maria Jarquin, Antonio's daughter.
Since the start of the COVID-19 pandemic, the number of blood drives across the nation has dramatically decreased, leading to unprecedented blood shortages. The UCLA Blood and Platelet Center is collecting roughly 50% of pre-pandemic donations, said Terri Hill, a blood drive coordinator at the Blood and Platelet Center.
[Related: The number of blood donations has dropped at UCLA, but the need for them hasn't]
During a liver transplant surgery, some patients require less than 10 units of blood, while some may need up to 100 units of blood, said Flo Guillermo, a registered nurse in the liver transplant unit at the Ronald Reagan UCLA Medical Center. When someone donates blood, they typically give one unit, or approximately one pint.
Liver transplant patients require many blood transfusions before, during and after their transplant procedure, said Susan Kang, the adult post liver transplant coordinator for the medical center at a blood drive. The Blood and Platelet Center organized the drive at the medical center to spread awareness of liver transplants and the importance of being a regular blood donor.
"Even before transplant, our patients tend to use up a lot of the blood supply," Kang said. "During the transplant itself – because they are so sick – they often need many, many units of blood."
City of Los Angeles firefighter Jim Krebs received a liver transplant at UCLA in 2015. Krebs received about 38 units of blood – nearly five gallons – over the course of his 12-hour surgery, not counting the blood he also received during blood transfusions after his transplant and when he later contracted an infection.
During a routine physical more than two decades ago, Krebs learned he had abnormal liver function, leading doctors to pinpoint his rare liver disease.
Most people with the disease can live for about 10 years after their diagnosis until their disease is severe enough to warrant a transplant. In Krebs' case, he was able to work in the fire department and continue driving a fire engine for 14 years after his diagnosis.
In January 2015, Krebs qualified for a transplant. His other organs had weakened, and he had been transferred to multiple hospitals before arriving at UCLA.
"On Halloween, they found a liver donor," Krebs said. "They said it was a high risk, but we took it anyway. I had no other choice – that's when I was told I had a couple of days."
The next day, Krebs finally received his transplant. Seven months after his transplant, Krebs returned to full active firefighting duty.
"Seeing him thrive after his transplant is just so amazing," said Kang, who was one of Krebs' nurses during his transplant process. "It's like a second lease on life."
Krebs attended Thursday's blood drive to speak with blood donors and thank them for allowing others to safely undergo life-saving procedures. Seeing the dozens of people coming to donate at the blood drive was impactful for Krebs.
"It's wonderful," Krebs said. "It's overwhelming because it's a gift of life to get blood."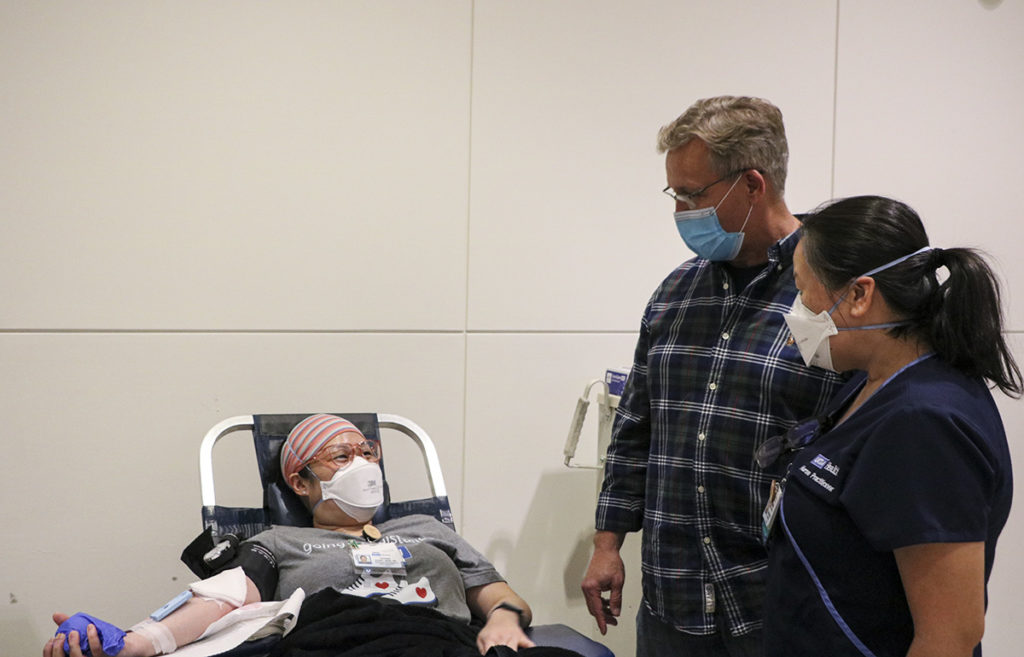 Antonio Jarquin's family is currently asking friends, family and anyone in reach to visit a blood donation center.
"I had donated blood, and my blood was one unit," Maria Jarquin said. "We just need 100 people to be able to help my dad. If we could have had this previously, it would have made a big difference that day."
Maria Jarquin said she is grateful to everyone who has already gone to the Blood and Platelet Center to donate and hopes that there are enough matches to her father's blood type, so when he matches to the next donor liver, he will be able to successfully undergo the transplant.
She also said she plans to return to the blood center regularly and encourages others to do so as well, because even if they are not helping her family, they will be helping someone. People can donate whole blood every two months.
Tom King, the campus outreach coordinator for the Blood and Platelet Center, said it is important that donors see that their act of kindness has a real effect on real people and feel motivated to return.
"People can see human beings that are alive because people donated blood and that people were organ donors," King said. "People donate often or are first-time donors because they know a story. They know a person."
Nikki Eyo and her 2-year-old son Noah Eyo video-called into Thursday's blood drive to join Krebs in appreciating the donors and sharing their story.
Noah was diagnosed with liver cancer in February. Since then, he has gone through several rounds of chemotherapy, two lung surgeries and a liver transplant at UCLA. Throughout that time, he has had nine blood transfusions and three platelet transfusions. While whole blood transfusions typically include all components of blood, platelet transfusions only include the cells in the blood that form clots and stop bleeding and are most often used by cancer patients.
Noah is now officially clear of cancer but is still battling infections he obtained likely because of being immunosuppressed following his liver transplant.
"It has been really beneficial for us that people have donated," Nikki Eyo said. "We are so thankful that people have taken their time out to donate blood, because it has been a crucial part of his recovery."
Nikki Eyo said that at times, Noah needs transfusions because the amount of blood in his body gets low.
"Sometimes his blood gets low, and he just acts like a different toddler," Nikki Eyo said. "It really makes a big difference on how he's feeling and making sure he's staying healthy being at such a small, small, small age."
Seeing people regularly donate blood alleviates one of the many fears she faces, and she is thankful for their donations.
"You're helping families like mine just have a little bit of peace at night," Nikki Eyo said. "Knowing that their child, brother or sister will be OK despite some of the procedures and different things that they're going through. It's one less thing to have to worry about."
[Related: Shortage of blood donors continues to affect patients with sickle cell disease]
The Blood and Platelet Center relies significantly on people who are repeat donors, Hill said.
"People will have done it once and found out that it's no big deal. It's really quite easy to do. And it's so valuable," Hill said. "You're saving someone's life – or at least helping to save someone's life – that without your blood wouldn't be possible."
However, many regular donors have been unable to make their contributions because of the recent surge in COVID-19 cases due to the omicron variant, leading to UCLA being especially low on blood, added Becca Nelson, a student recruiter at the Blood and Platelet Center and a second-year molecular, cell and developmental biology student.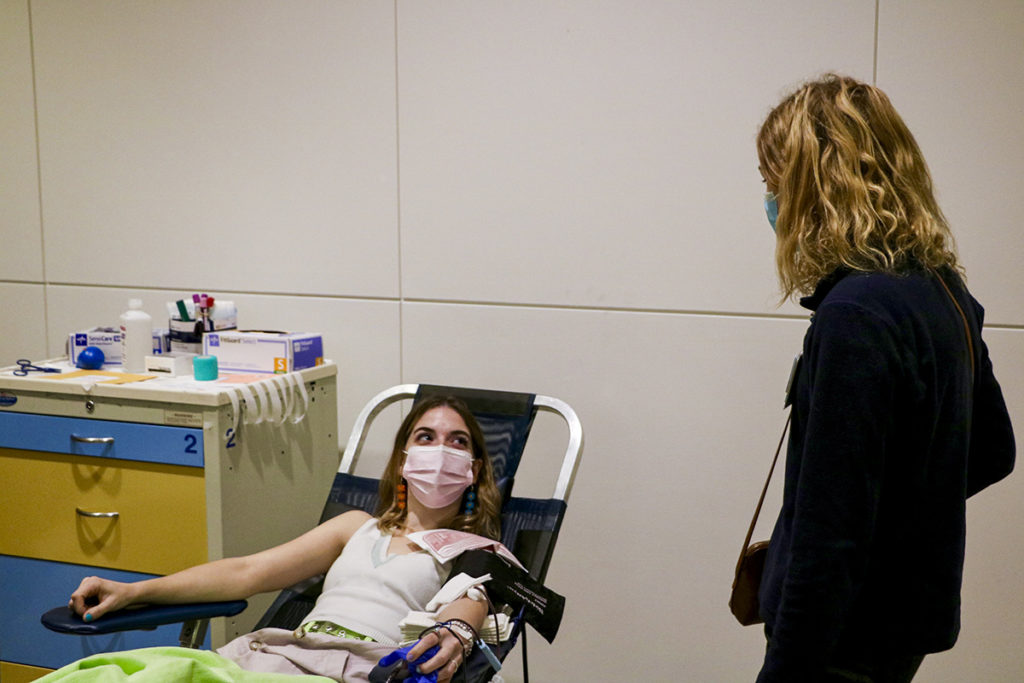 Nelson and Lauren Heiberg, a second-year human biology and society student, co-founded the Bruins Give Blood initiative, which aims to bring more information about blood donation to students.
"College students are great because we're so young, and we can be lifelong donors," Heiberg said. "It's really important to get us going in now, especially since there's a donation center on campus and a lot of blood drives that happen at the hospitals around here. It's really easy for us to donate."
Margaret Akey, a neuroscience alumnus, was one of 45 donors at Thursday's blood drive. This was her third time donating with UCLA.
"It feels good to be consistently doing it," Akey said. "It's just important, and it feels like somewhere out there, someone has my blood, and it is helping them."
Krebs, who is now in his 32nd year as a firefighter, said he appreciates the communities of people who got together to support him through his disease and recovery – both people he knows well and people he will never meet.
"I'm a walking miracle," Krebs said.
Contributing reports from Noah Danesh, Daily Bruin staff.