The number of blood donations has dropped at UCLA, but the need for them hasn't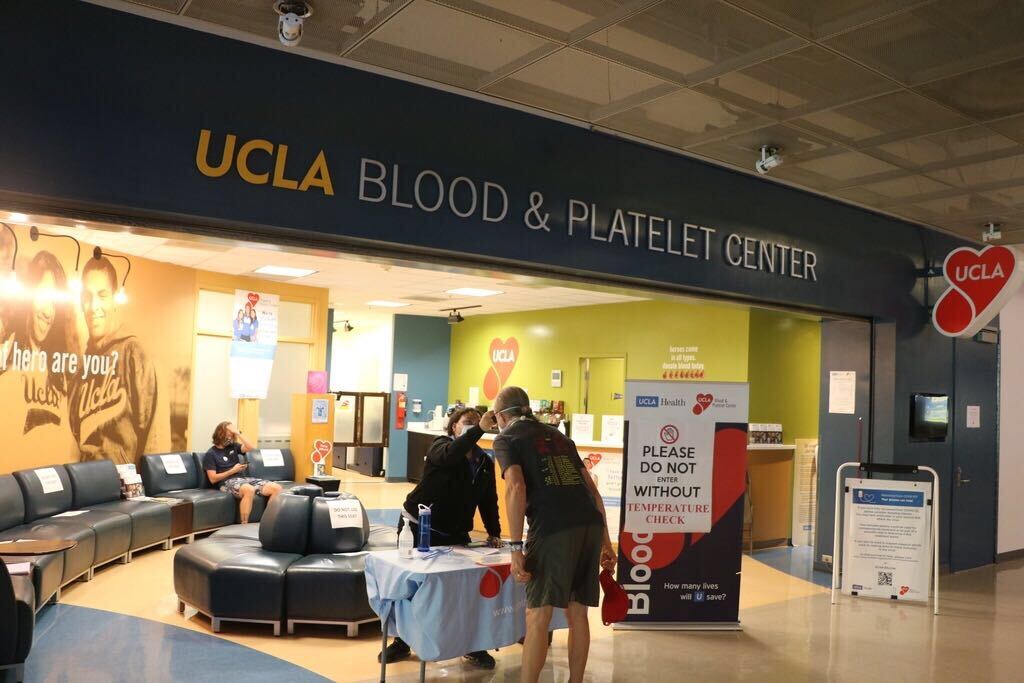 The UCLA Blood and Platelet Center is facing a shortage of blood donations. The blood collected is used by the medical centers around UCLA. Medical procedures and surgeries have increased since May.
Courtesy of Noah Danesh (Daily Bruin contributor)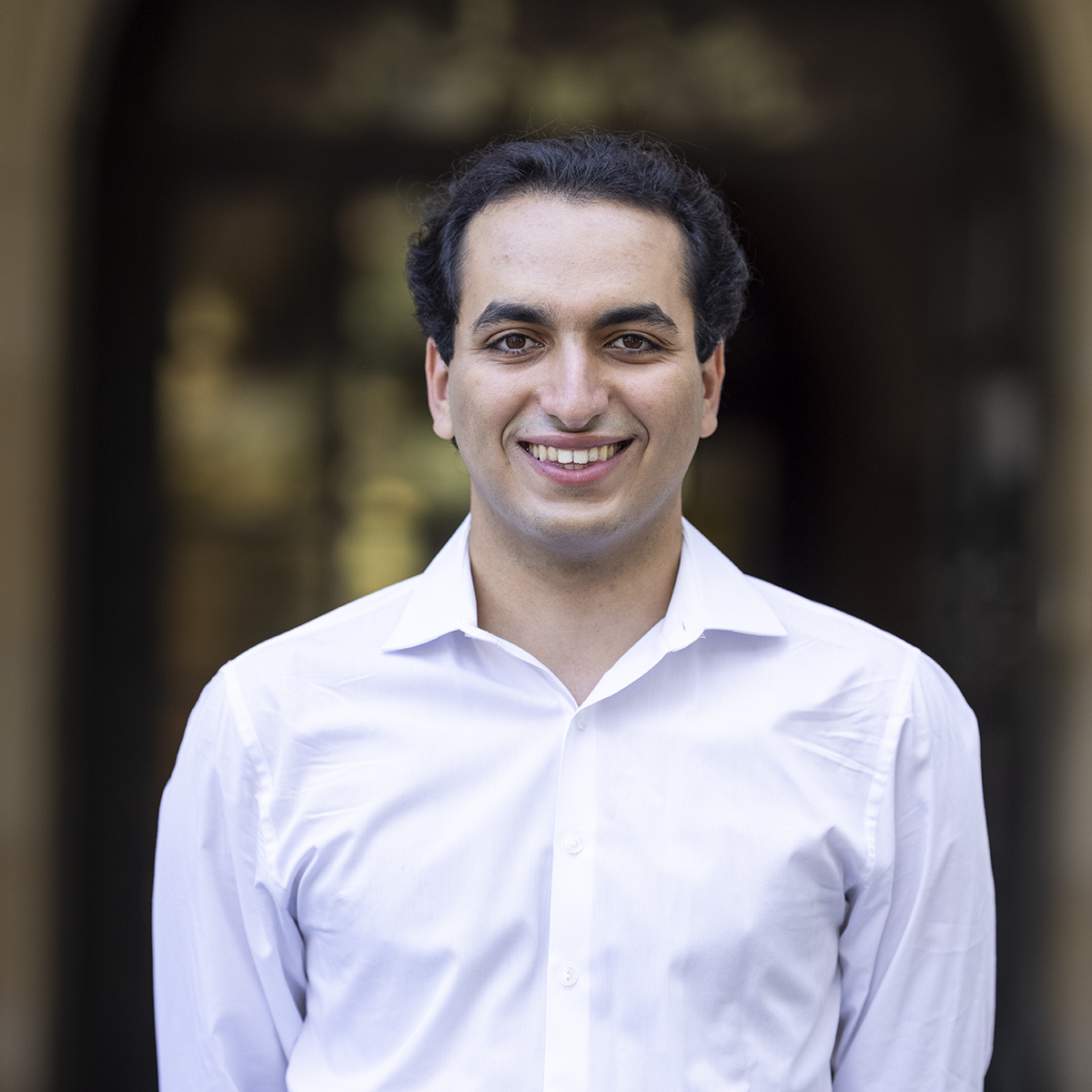 The UCLA Blood and Platelet Center is facing a blood supply shortage amid the COVID-19 pandemic.
The UCLA BPC provides blood to the Ronald Reagan UCLA Medical Center, UCLA Mattel Children's Hospital and the Santa Monica UCLA Medical Center, said Dawn Ward, medical director of UCLA BPC.
In March and April, Surgeon General Jerome Adams urged Americans to donate blood. Since then, there has been an influx of more than 1,000 new donors, said Thomas King, the campus liaison for the UCLA BPC.
Ward said that Johnese Spisso, the president of UCLA Health, said more than 6,000 surgeries were either canceled or postponed at UCLA Medical Centers during the early stages of the COVID-19 pandemic, but those procedures have resumed. With an increase in medical procedures since May, there has been a decrease in blood donations, she added.
"Patients are still undergoing surgeries, traumas are increasing as people are out on the road again," Ward said. "We still need to maintain donations."
Delia Tejano, a registered nurse who has worked at the Ackerman Union branch of the UCLA BPC since it opened in 2009, said the past couple of months has been one of the slowest times for donations she has seen.
The number of donors at Ackerman Union dropped from 413 in April to 178 in May, King said.
King said this was because students and faculty, who comprise the majority of donors at the Ackerman location, vacated campus. Even though many campus employees are working from home, they are encouraged by the UCLA BPC to return to campus to donate blood, he said.
The medical centers use an average of 200 units of red blood cells and 40 units of platelets a day, Ward said. A unit is approximately one pint or 500 ml.
A wide range of patients require blood transfusions, including patients receiving transplants, cancer patients undergoing their normal course of treatment and new mothers who experienced complications during pregnancy. Ronald Reagan UCLA Medical Center, which is a Level 1 Trauma Center, also encounters trauma victims who have lost significant amounts of blood, Ward said.
Ward added that the UCLA BPC needs consistent donations of all blood types to replenish the blood supply. Blood donations also expire – red blood cells expire after 42 days, while platelets last 5 five days, she said.
In order to make up for the lack of blood supply UCLA Medical Centers must purchase blood from other banks, Ward said. However, blood banks across the United States are also facing severe shortages. In the early stages of the COVID-19 pandemic, the American Red Cross had cancellations resulting in 86,000 fewer blood donations.
Annelise Gazale, the president of the Bruin Blood Initiative and a third-year psychobiology major, said the Bruin Blood Initiative is a UCLA organization that aims to promote awareness of blood-related issues in the UCLA community. To motivate students to donate, the Bruin Blood Initiative holds panels with UCLA BPC speakers, including blood donation recipients, to demonstrate the real-life impacts of donating.
"A lot of people believe that they can't donate blood when they can," Gazale said. "Some believe that there are certain stigmas against donating blood, many of which are just not true or not entirely true. With that education, people will be more inclined to donate blood."
The Food and Drug Administration this past year eased guidelines for blood donors, King said. For example, donors who receive a tattoo at a licensed facility in California no longer have to wait 12 months before donating and can donate immediately once their tattoo heals, he said. Potential donors can learn about the guidelines on donating on the UCLA BPC's website, he added.
Donating blood during the pandemic is safe, Gazale said. Like other respiratory viruses, the FDA said that SARS-CoV-2 is not known to be transmitted by blood.
Zoelli Herrera, a hospital technician at the UCLA BPC, said the center has taken many precautions in response to protect donors during the COVID-19 pandemic.
"The education materials and pens we give out are one-time use, and we wipe everything down after any person's been in there," Herrera said. "We are taking extreme caution."
The UCLA BPC is also operating at reduced density, uses appointment-only donations and has a limited number of seats operating at a time, Herrera said.
Wesley Wu, an executive board member of Bruin Blood Initiative, said he has been involved with the UCLA BPC since high school, as part of high school blood drives.
During these drives, UCLA BPC staff travel to high school campuses to collect blood donations. Wu, a second-year biochemistry major, said high school drives are a very simple and intuitive way to collect blood.
"Everyone understands that donating blood saves lives," Wu said, "Donating a few hours (at school to donate blood) makes a big difference in someone else's life."
High school blood drives are a large contributor to the UCLA BPC, said Terri Hill, the community liaison for the UCLA BPC. Hill said a typical high school drive would bring in more than 100 units of blood. As high schools around Los Angeles have moved online, many high school drives have been canceled – a significant factor contributing to the decreased supply of blood, she said.
Gazale said she believes donating blood during the pandemic is very important.
"It's always critical that we donate blood, but at a difficult time like this, every ounce of blood that we give is essential," Gazale said.